Virtual Public Meeting for FM 1387
from North Midlothian Parkway to FM 664
Ellis County
CSJ 1394-02-027
Tuesday, August 30, 2022
The virtual meeting begins on Tuesday, August 30, 2022 at 5:30 PM and will remain available online through the comment period deadline of September 15, 2022. During this time, please view the project materials and other information provided on this site to learn about the project and provide your comments.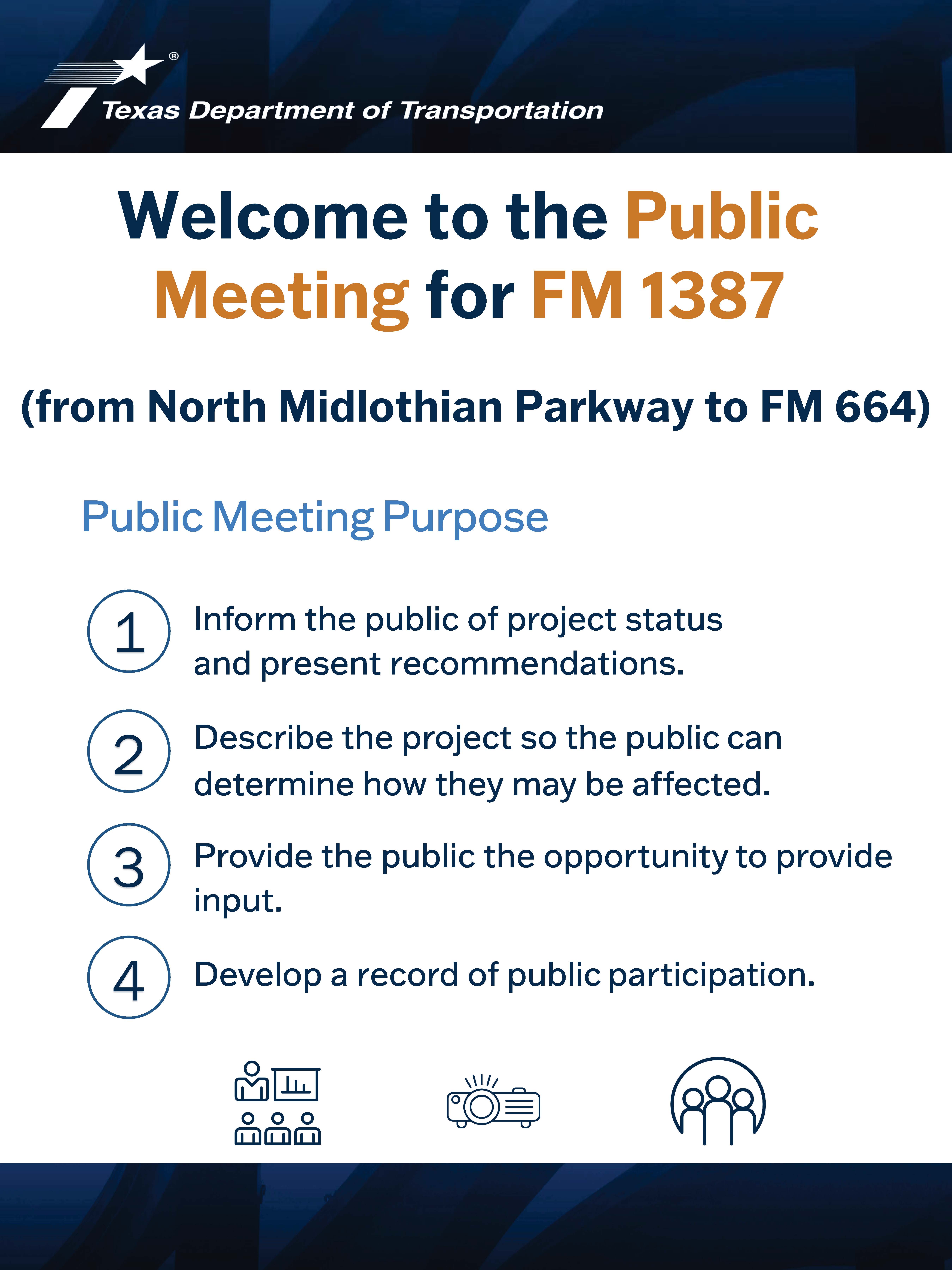 PROJECT DESCRIPTION
The proposed project would reconstruct approximately 5.7 miles of FM 1387 from an existing two-lane rural roadway to a four-lane (ultimate six) urban roadway with turn lanes. Two alternatives are being considered from Longbranch Road to FM 664: one to the north that follows the existing FM 1387 alignment and one that extends east from Longbranch Road to FM 664 south of Legacy Estates.
PRESENTATION
TxDOT EXHIBITS
You may click on any of the project exhibits below to view them at full size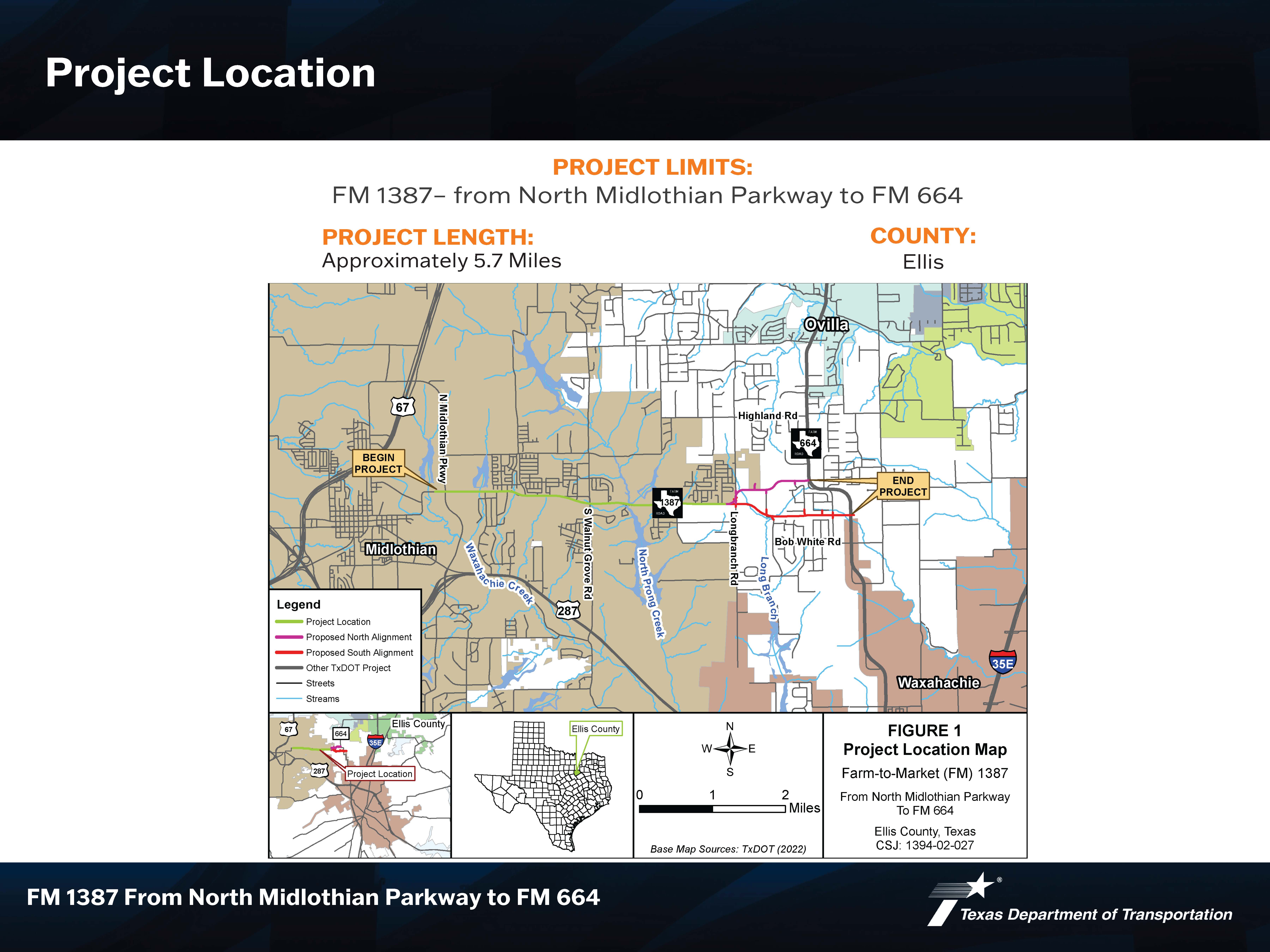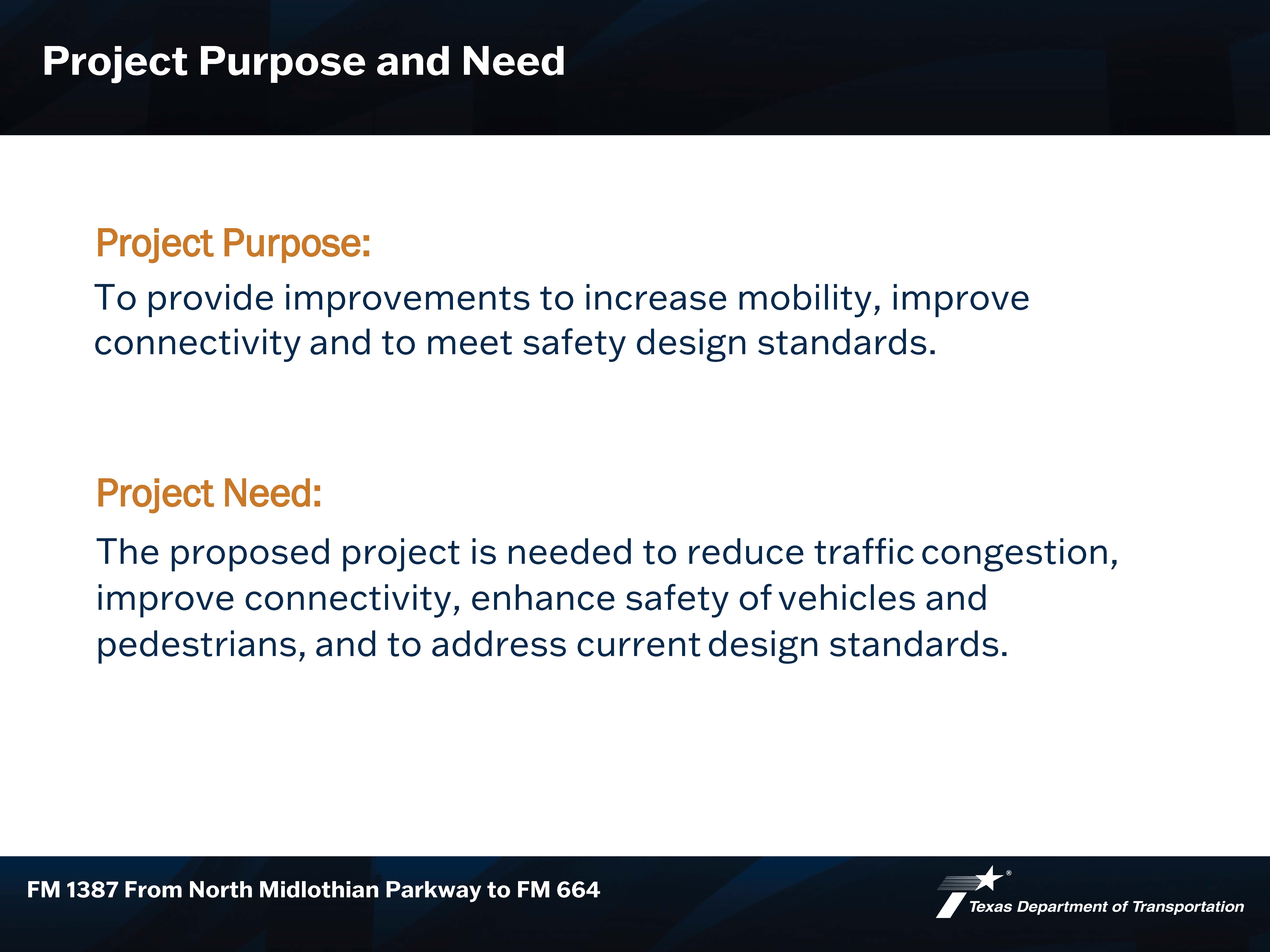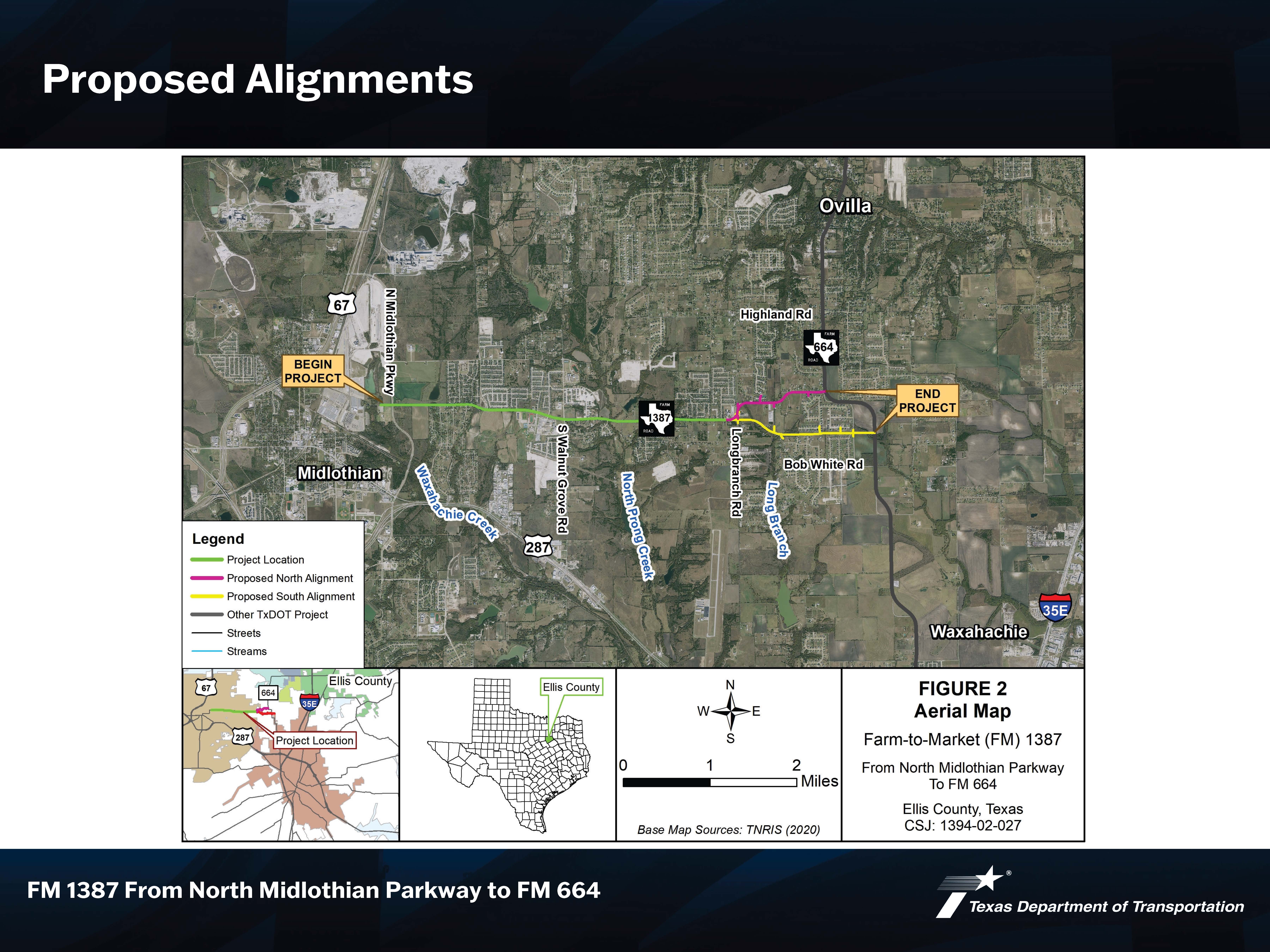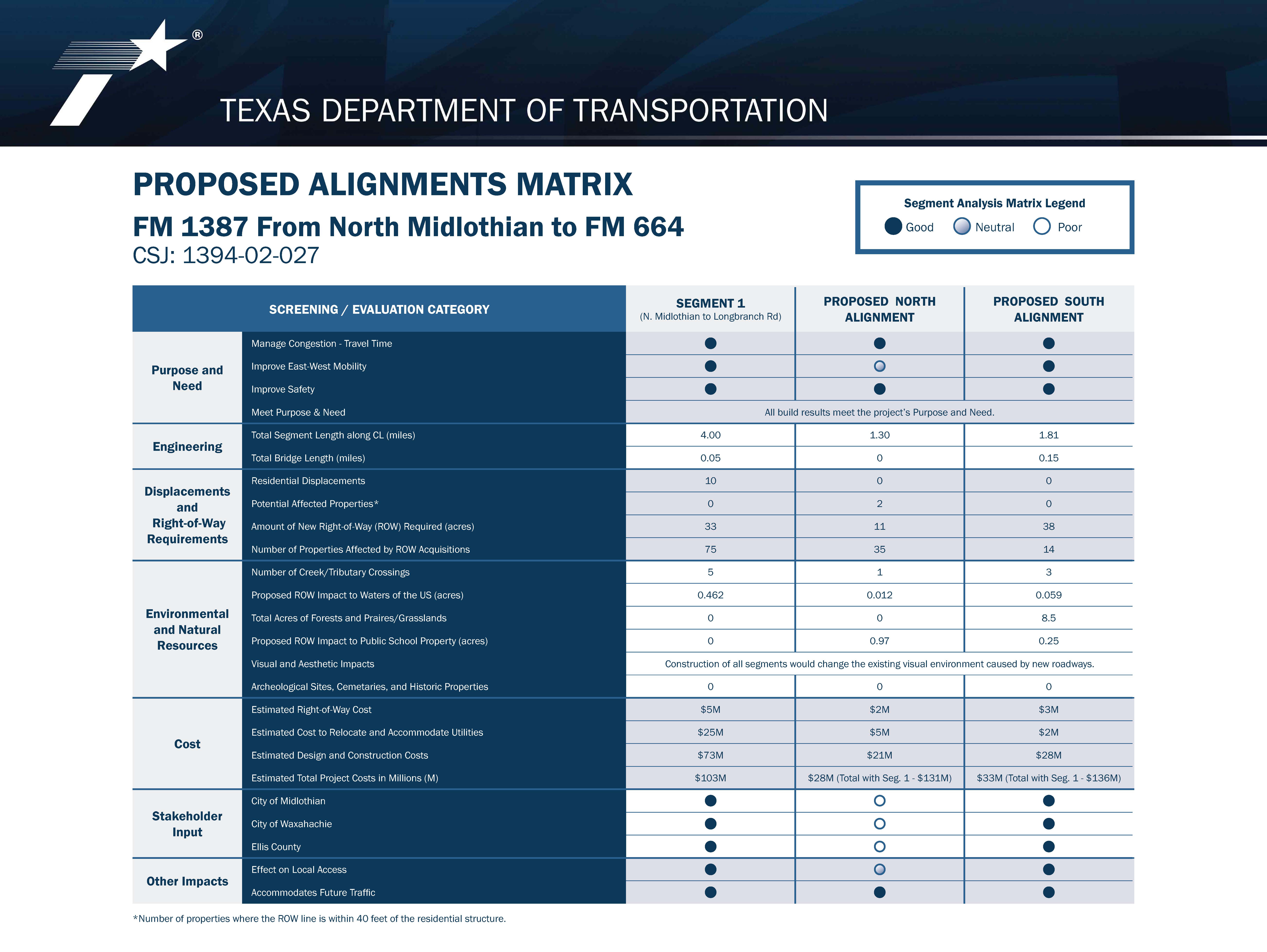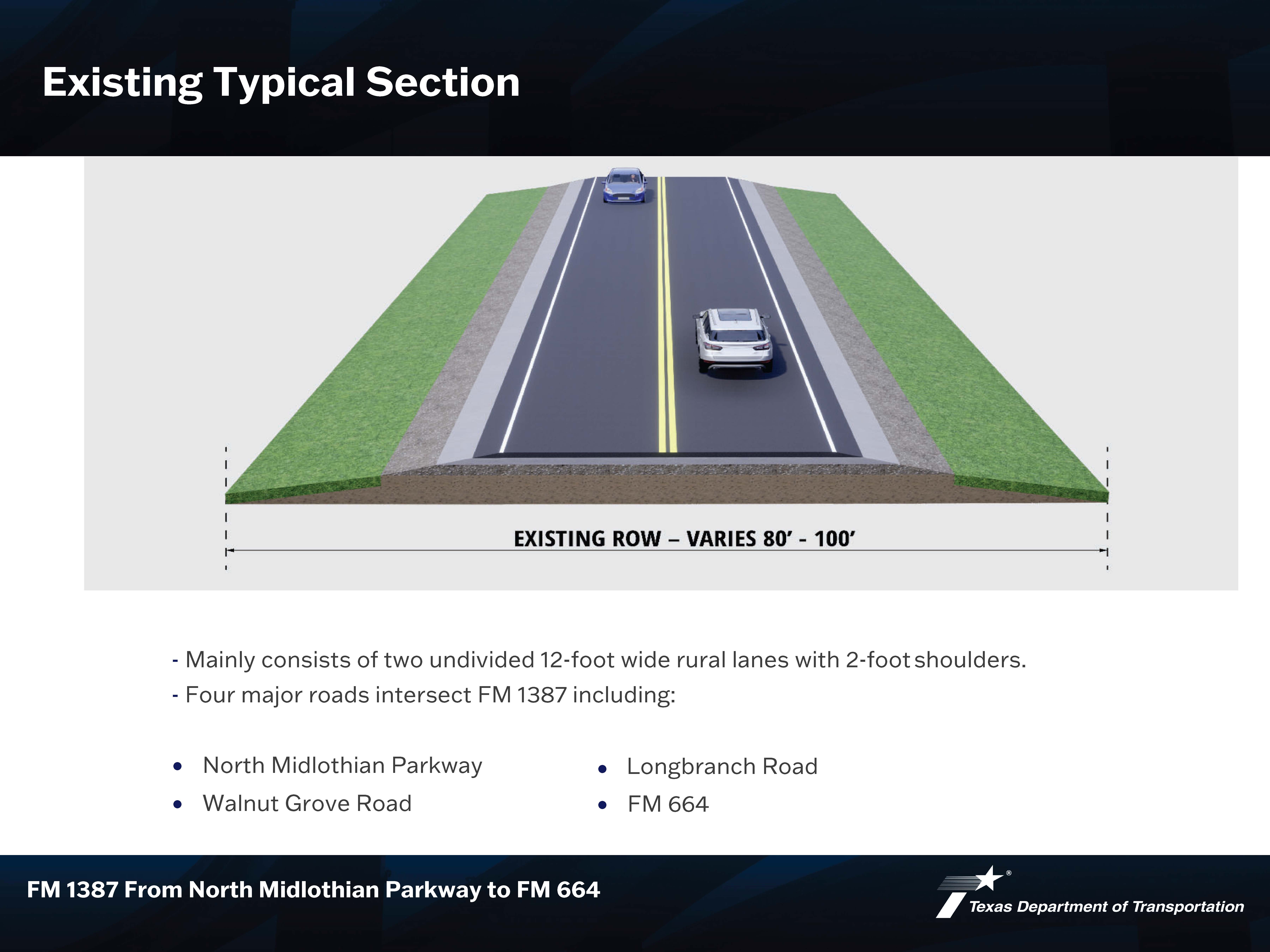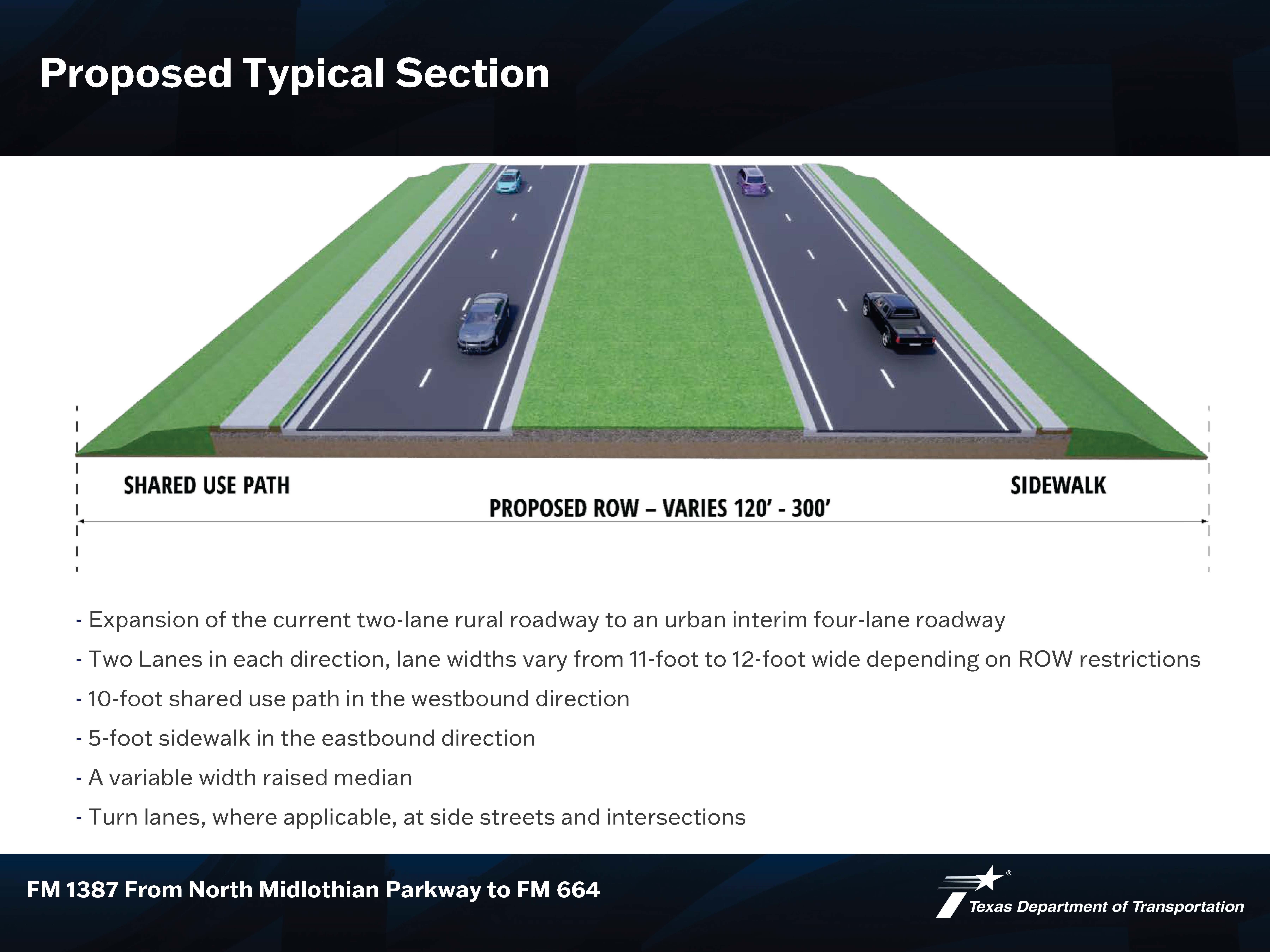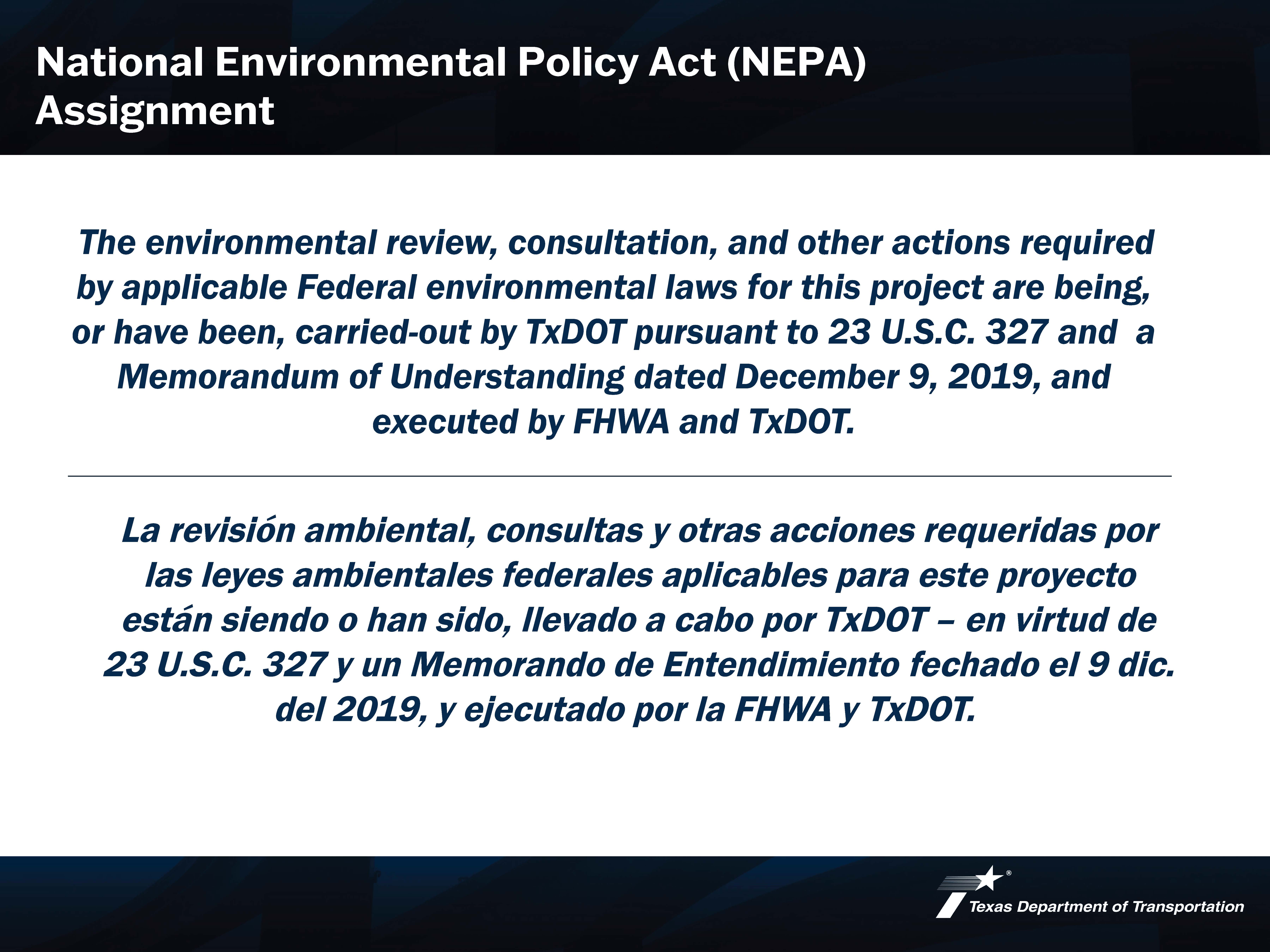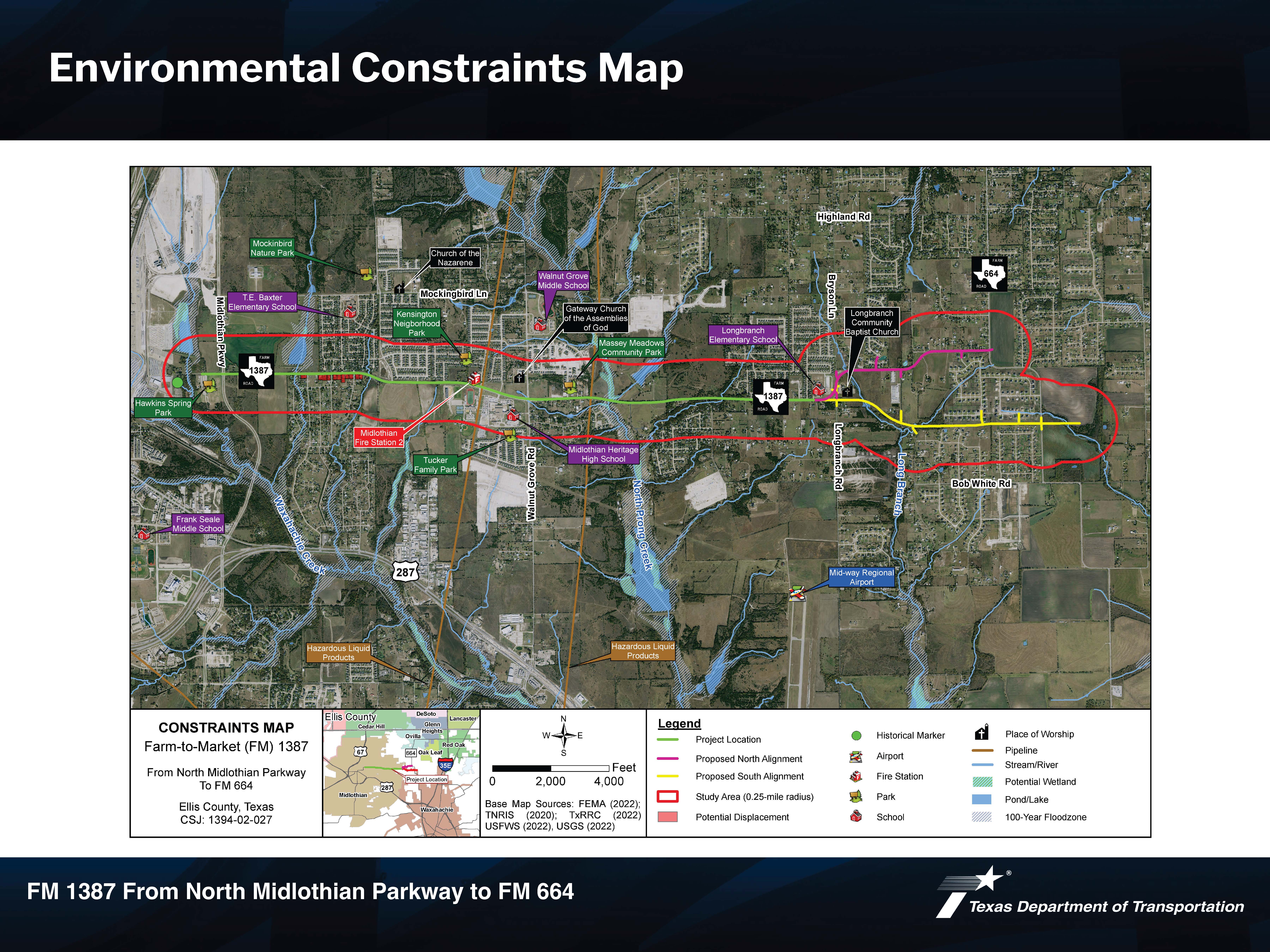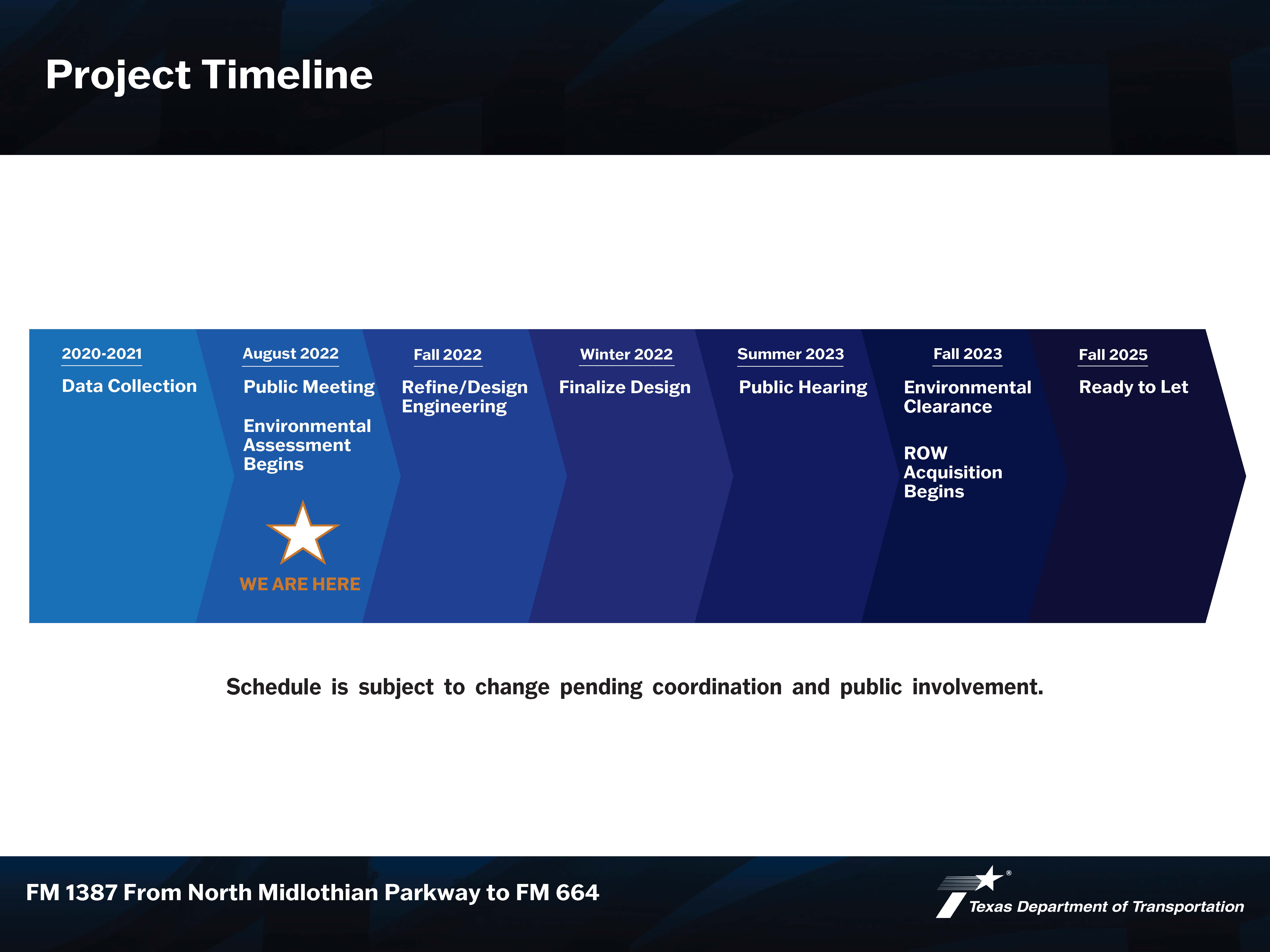 SCHEMATIC
Schematic Roll Plot Index
Roll 1
Roll 2
Roll 3
Roll 4
Roll 5
Roll 6
RIGHT OF WAY (ROW) INFORMATION
The proposed improvements would potentially require additional ROW and potentially displace ten residences.
Information about the process for state purchase of ROW and relocation assistance may be found in the following pamphlets:
Relocation Assistance: English
Relocation Assistance: Spanish
State Purchase of ROW: English
State Purchase of ROW: Spanish
HOW TO PROVIDE COMMENTS
The deadline for providing comments is September 15, 2022.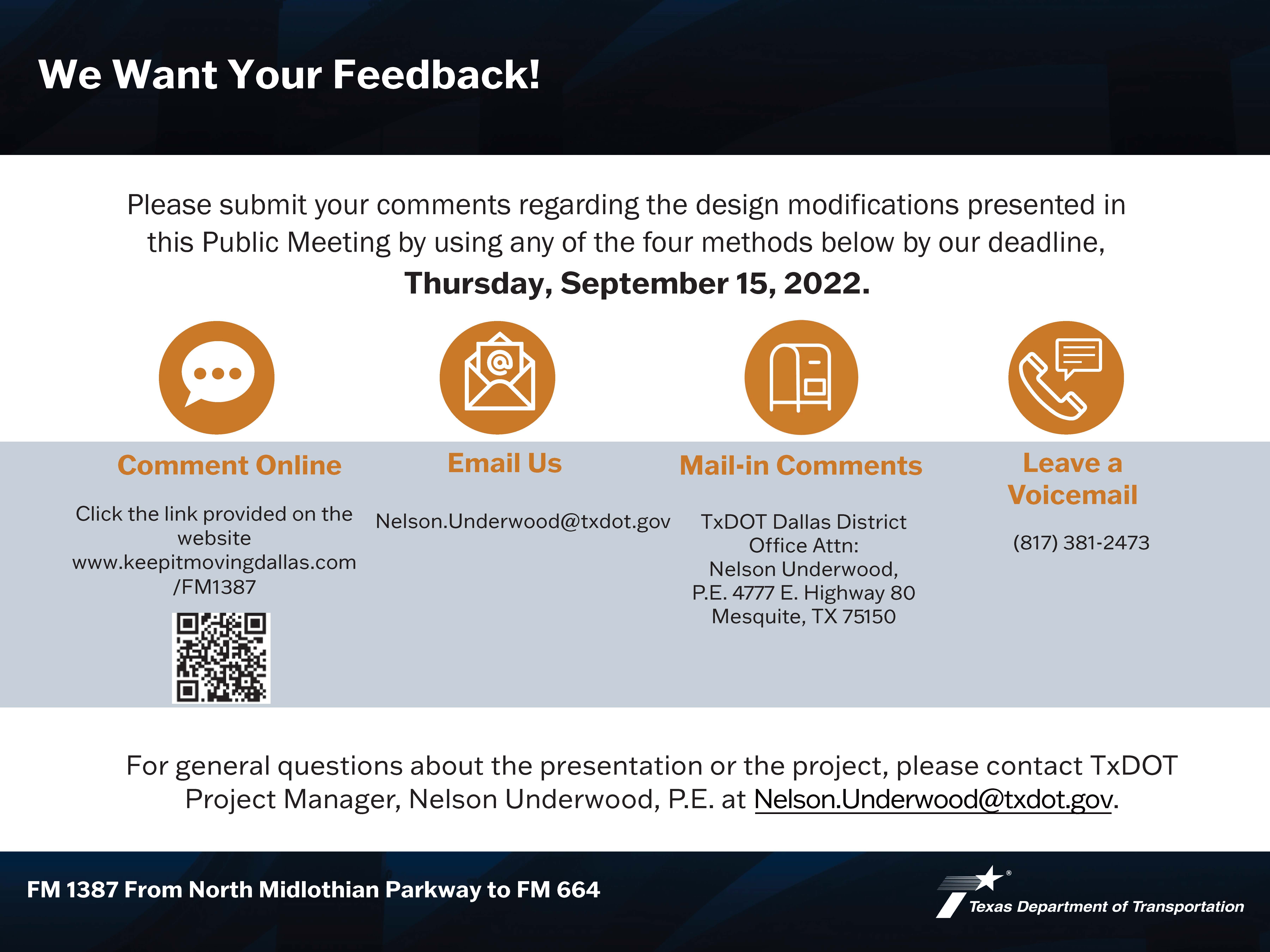 QUESTIONS?
Contact the TxDOT project manager Nelson Underwood, P.E. to ask questions about the project at [email protected] or (214) 320-6628.