Virtual Public Meeting for US 287
From US 67 to BUS 287
Ellis County
CSJs 0172-05-127 and 0172-12-008
Thursday, June 1, 2023
The virtual meeting begins on Thursday, June 1, 2023 at 5:30 PM and will remain available online through the comment period deadline of June 16, 2023. During this time, please view the project materials and other information provided on this site to learn about the project and provide your comments.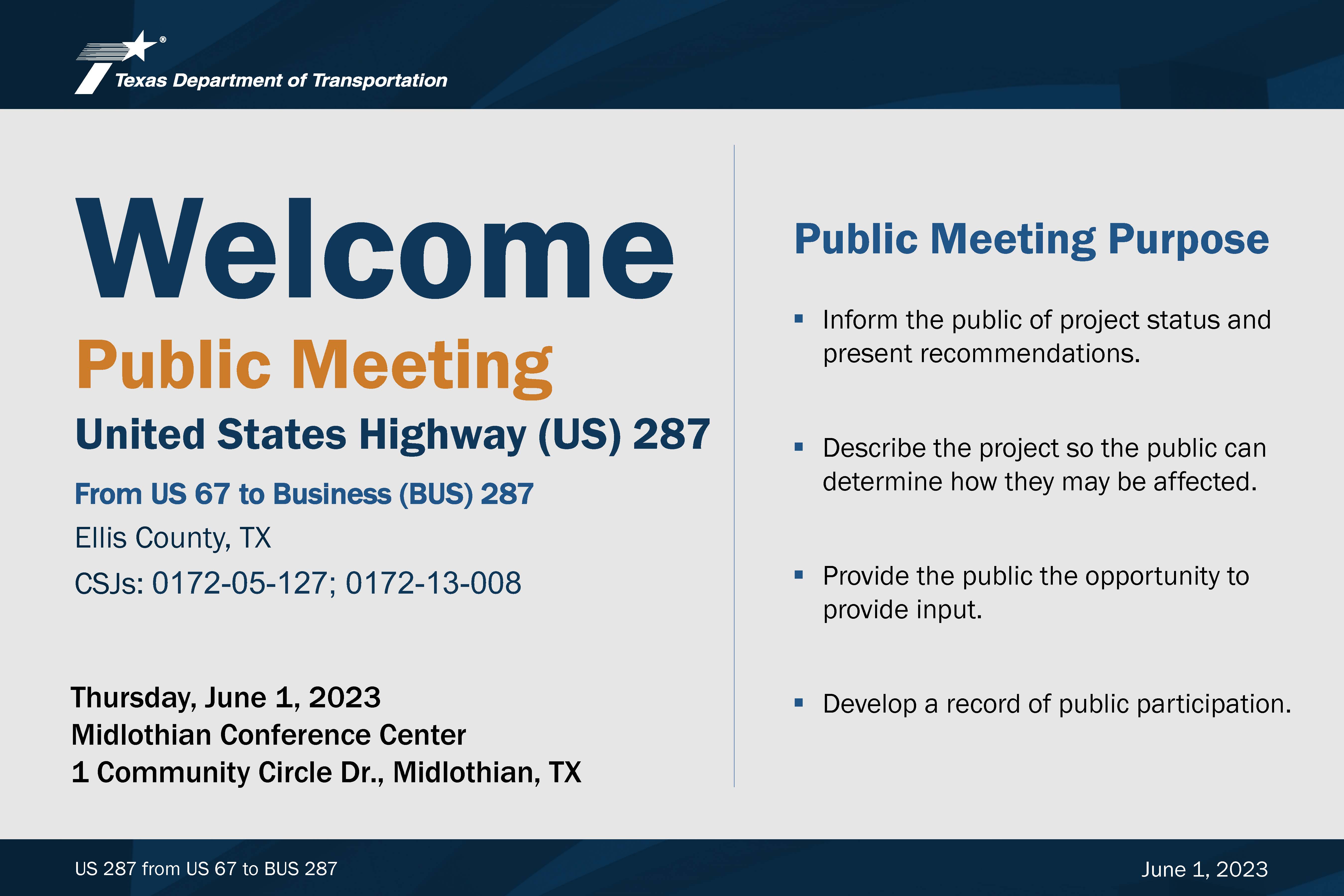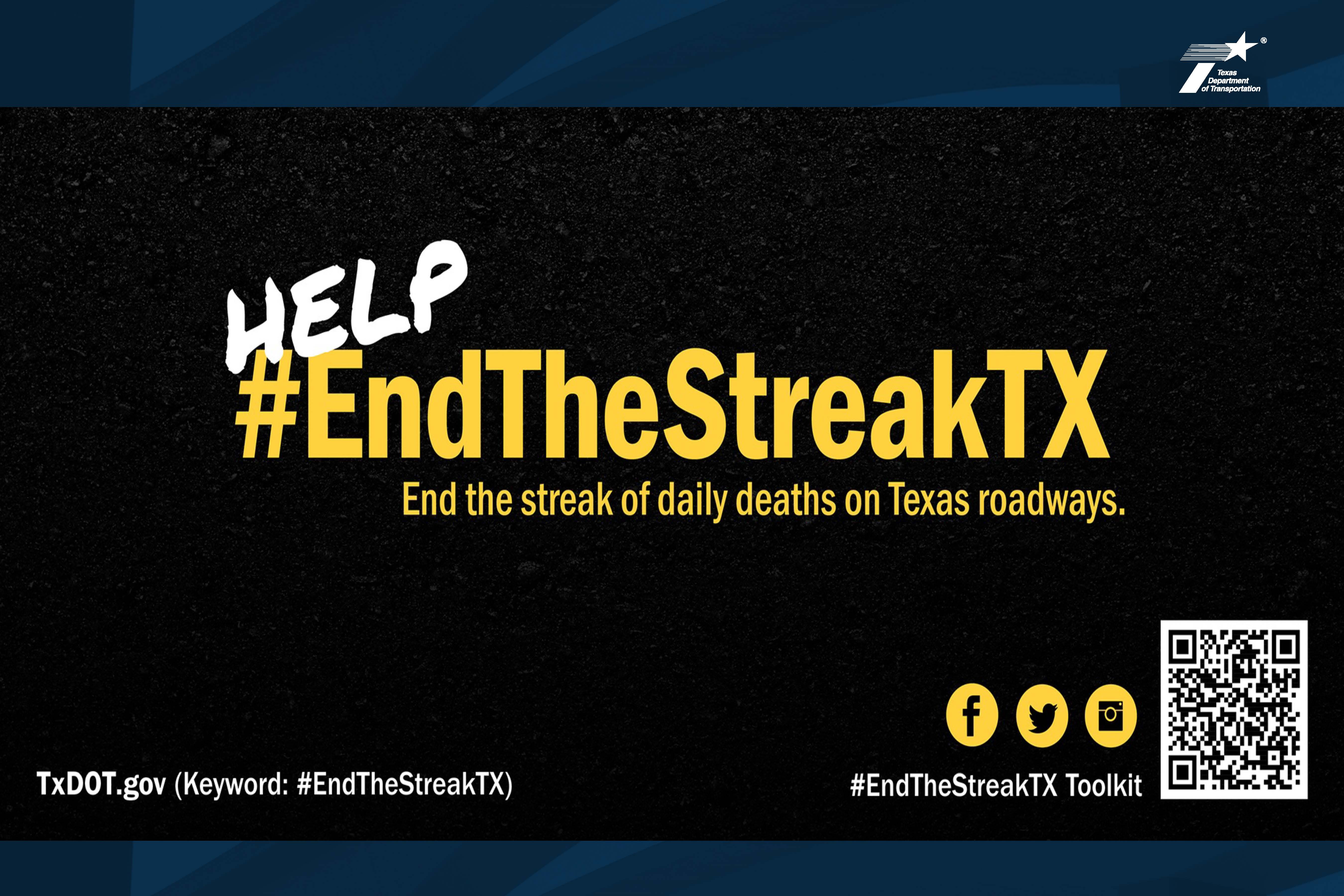 PROJECT DESCRIPTION
The project is located along US 287 from US 67 to BUS 287 north of Waxahachie and includes constructing new two-lane northbound and southbound US 287 frontage roads with one six-foot sidewalk on the southbound side and a ten-foot shared use-path for bicyclists and pedestrians on the northbound side, new access ramps and new grade separated interchanges. The project is approximately 8.3 miles. The existing right of way is 250 feet and the proposed right of way ranges between 274 and 342 feet.
PRESENTATION
TxDOT EXHIBITS
You may click on any of the project exhibits below to view them at full size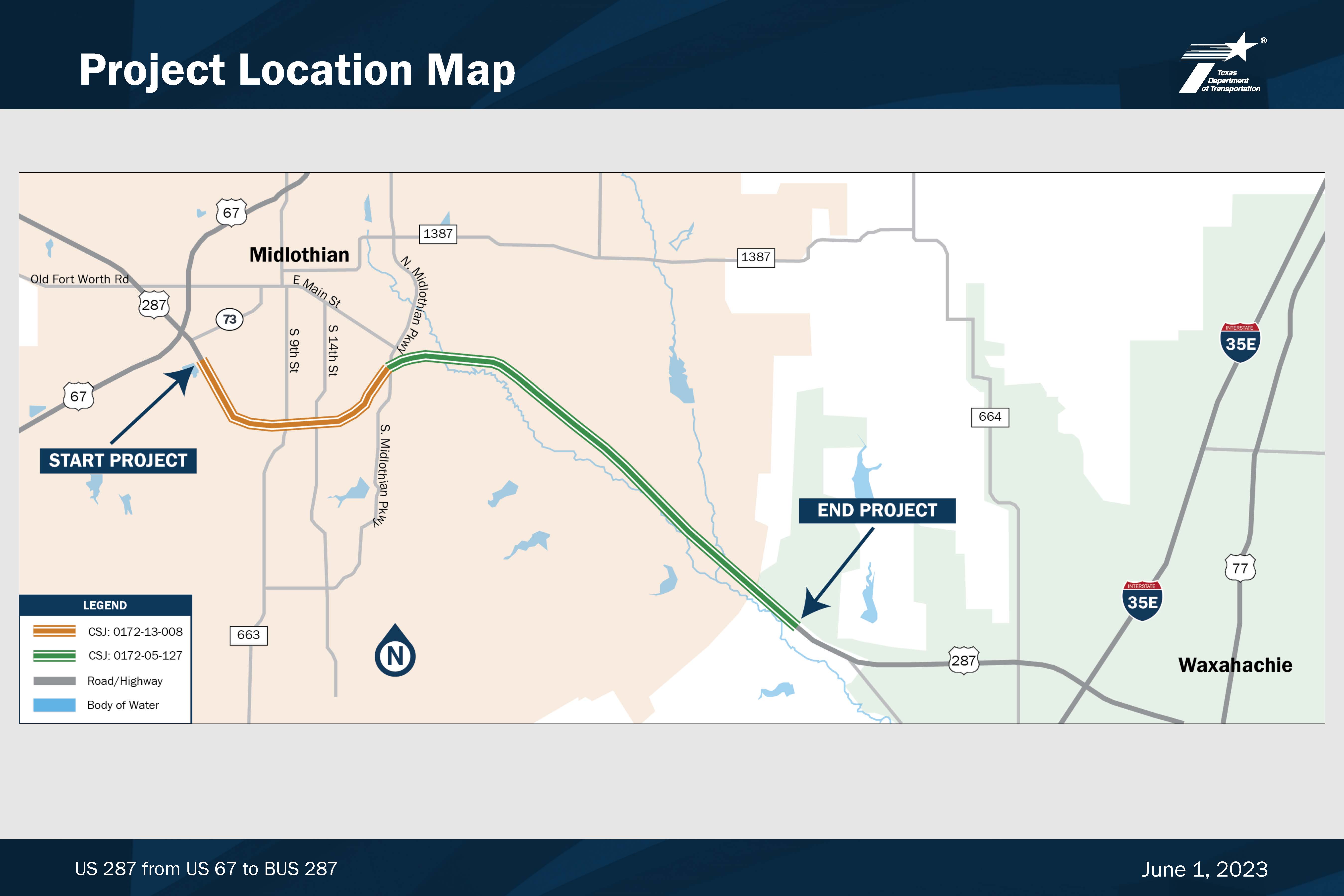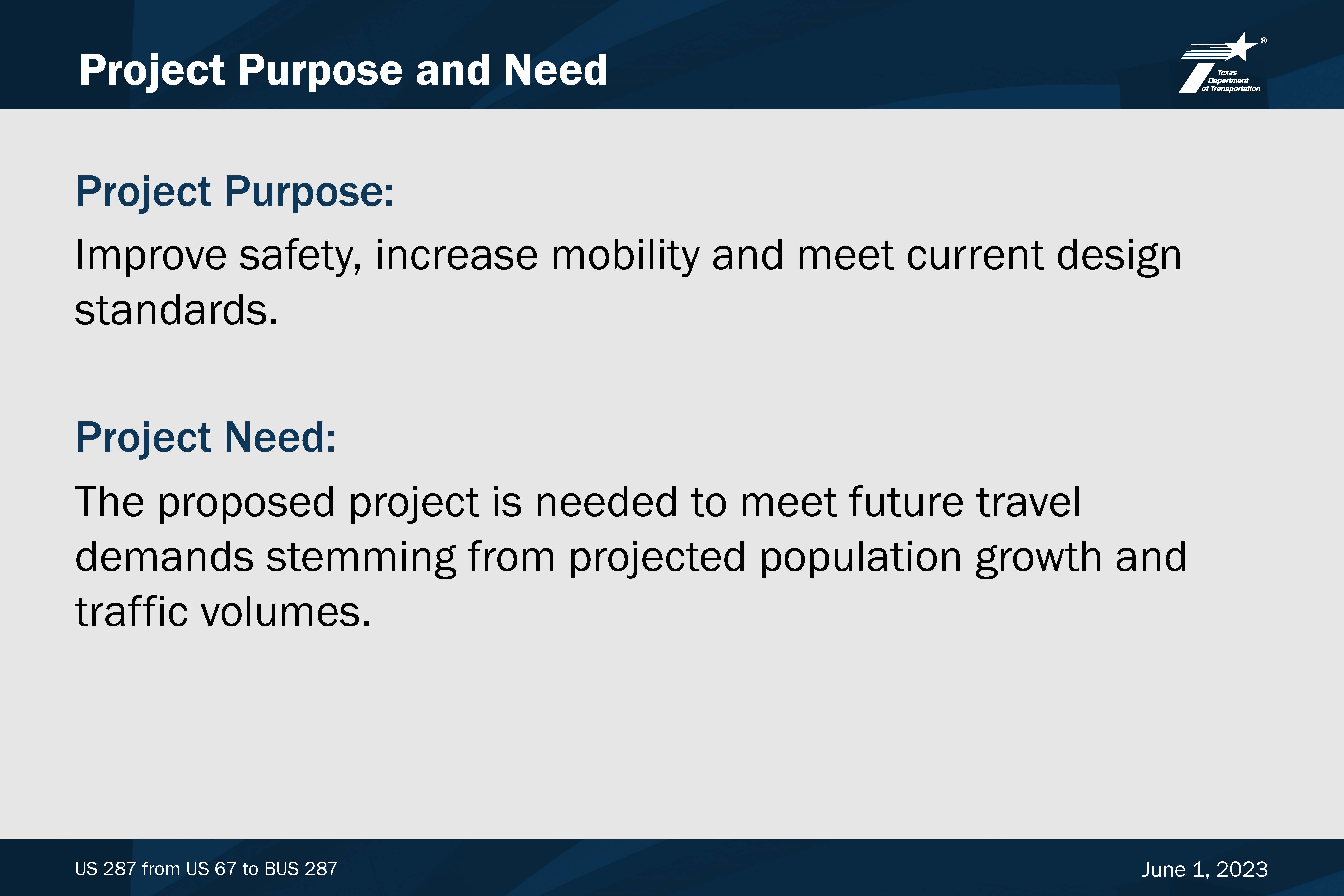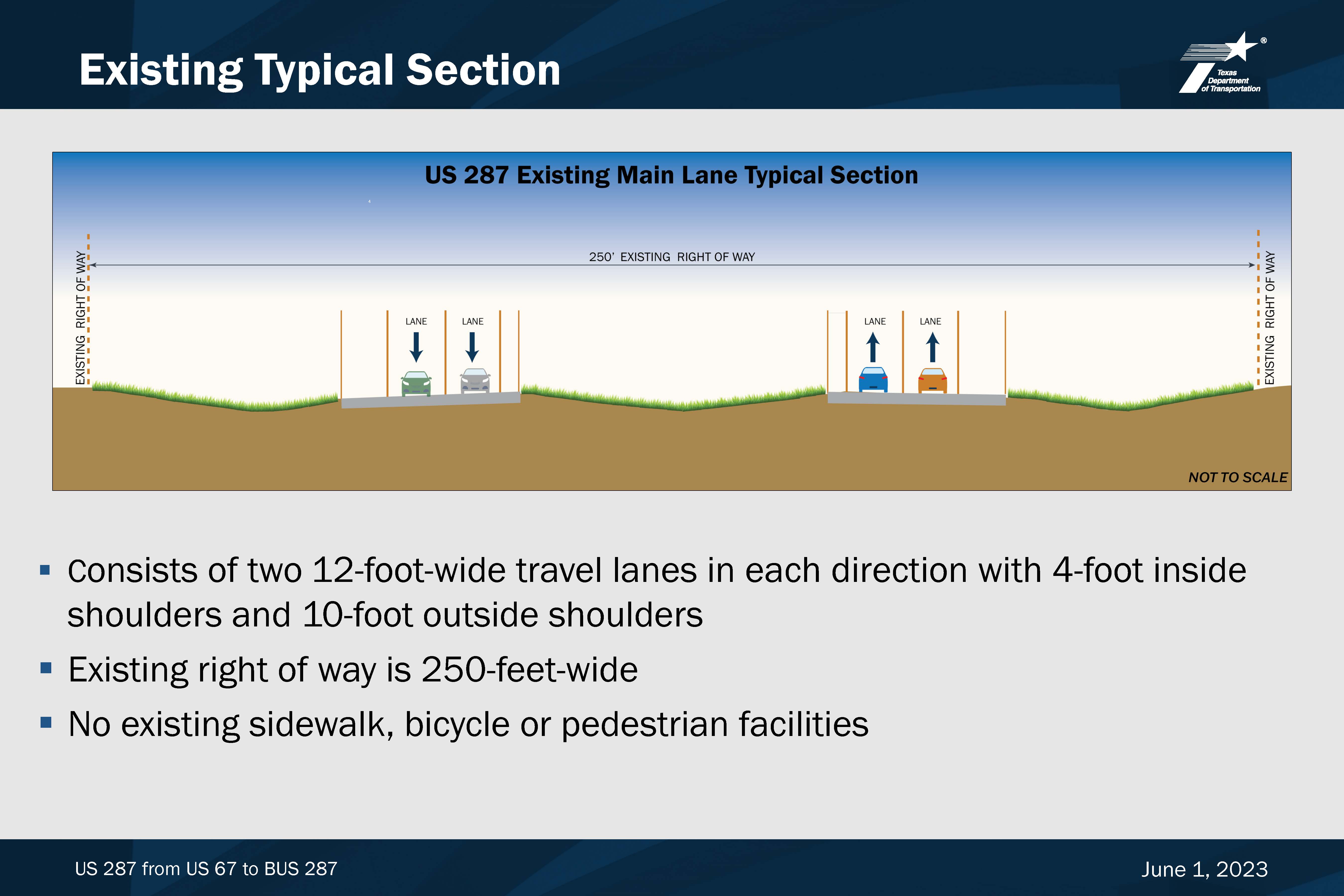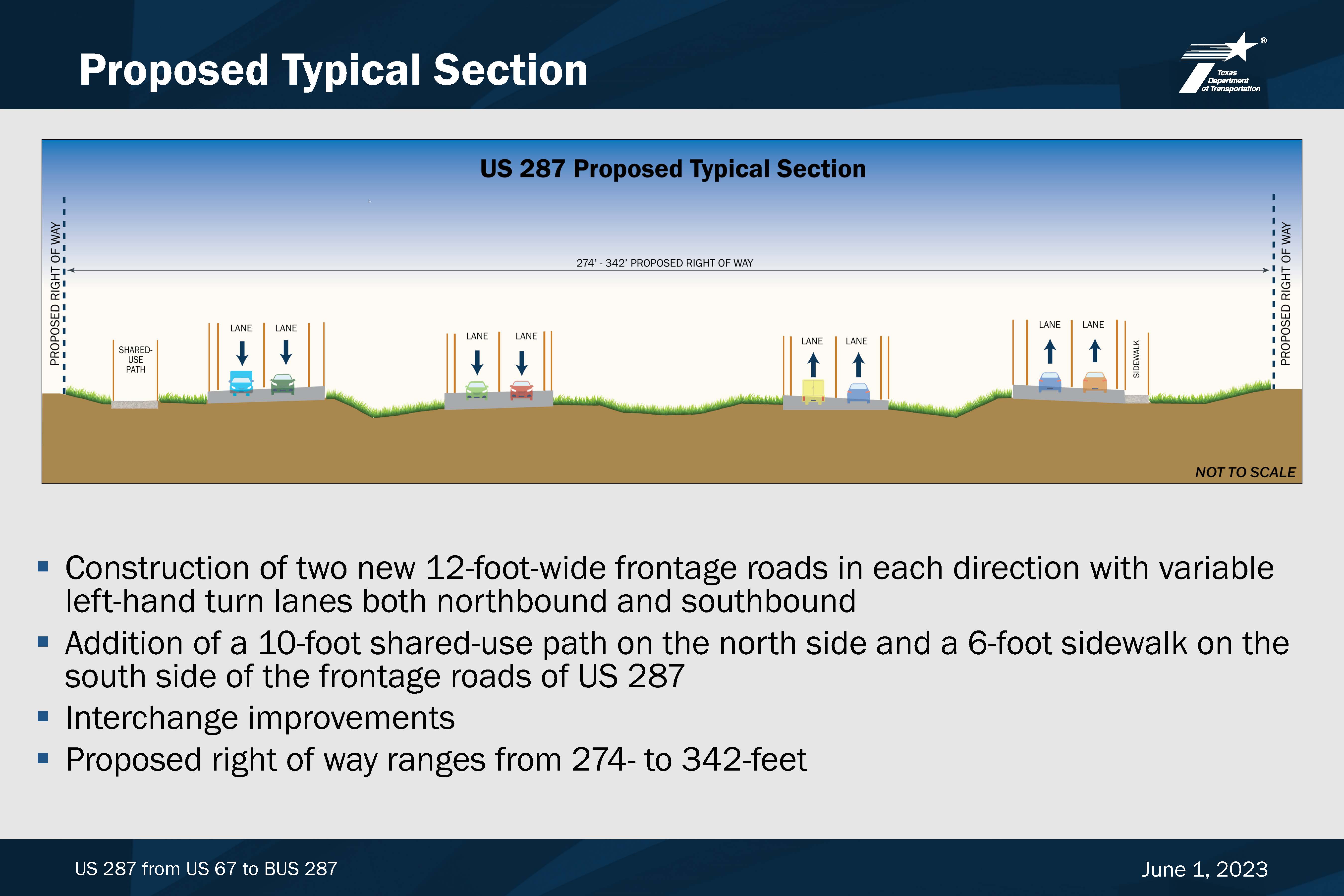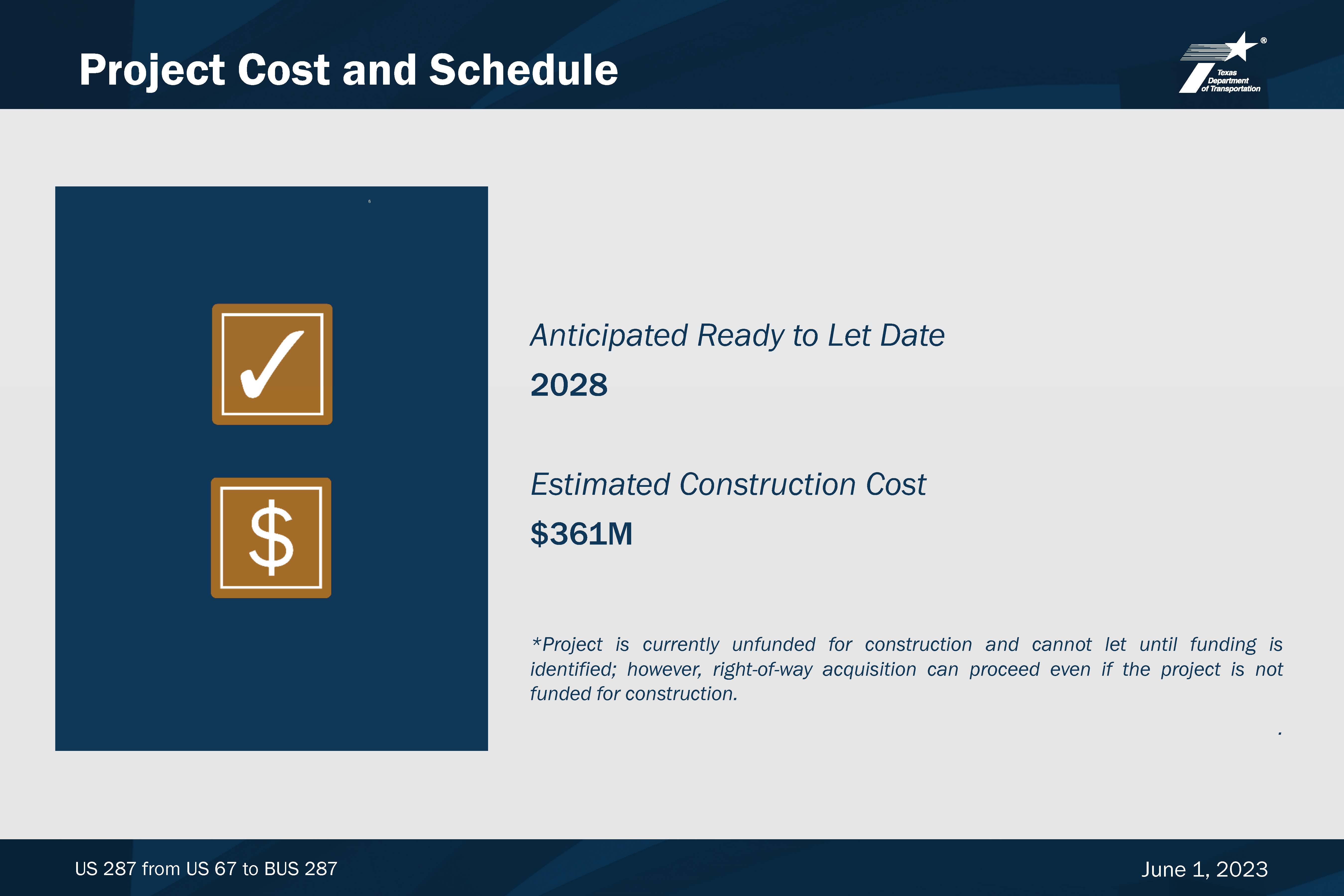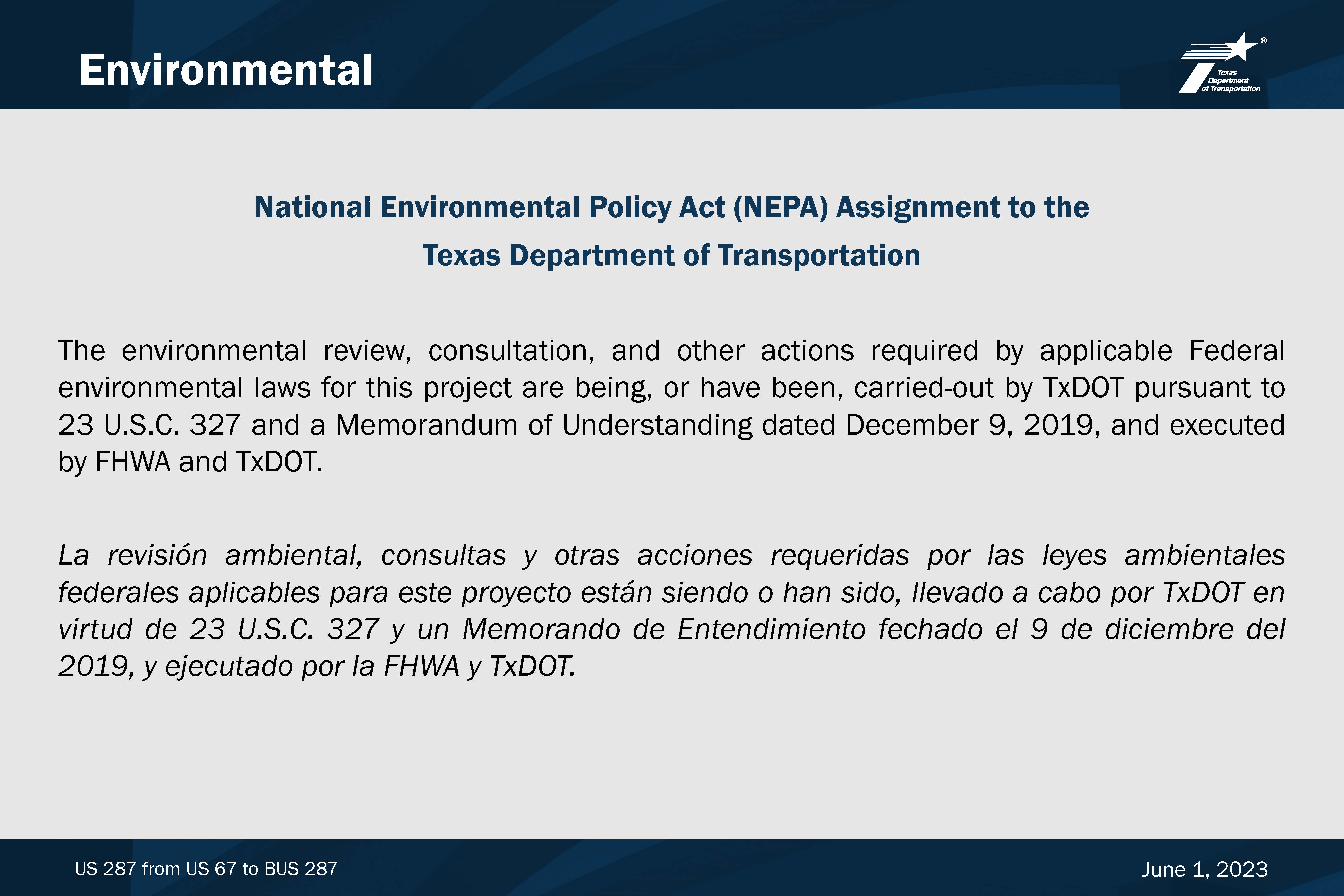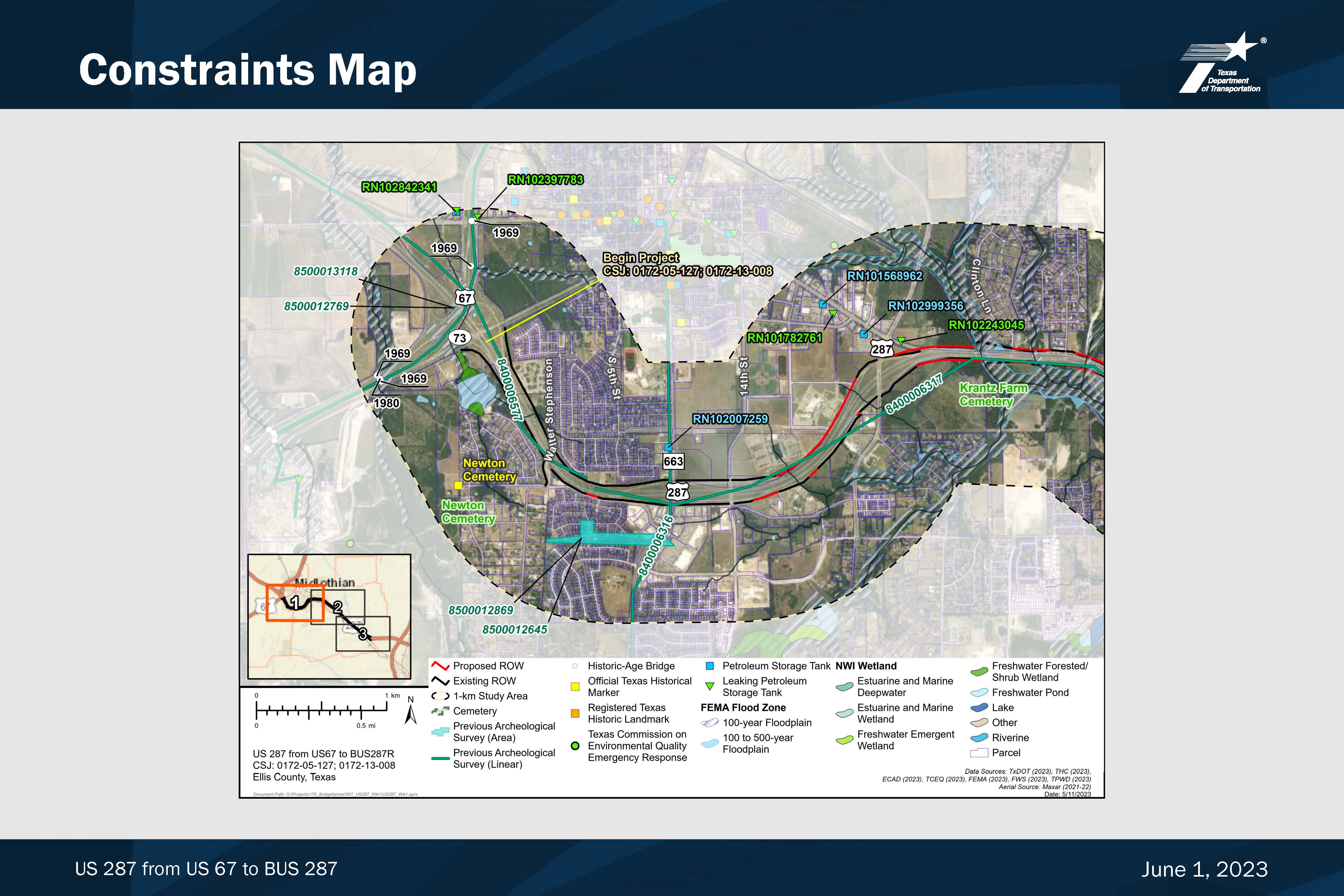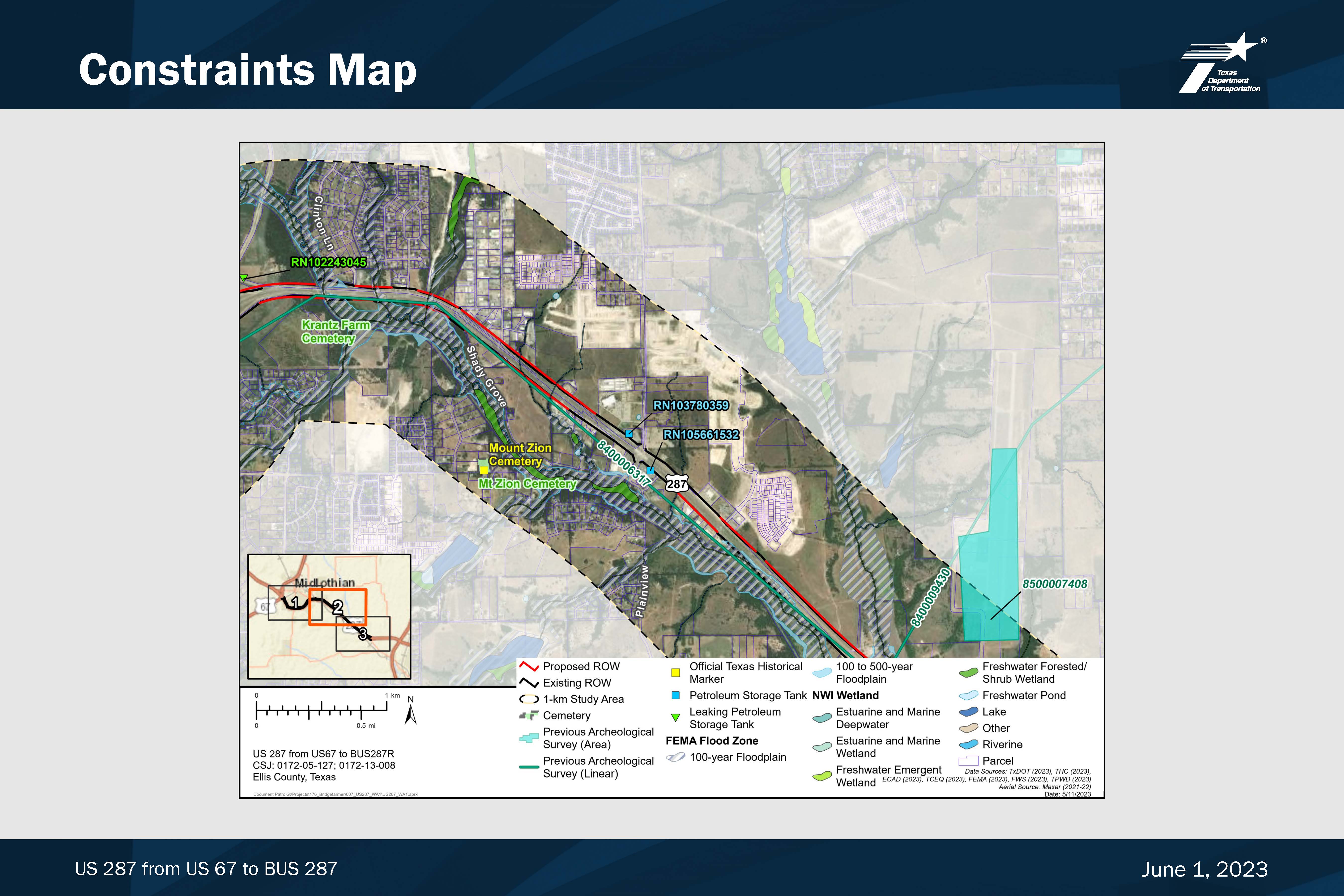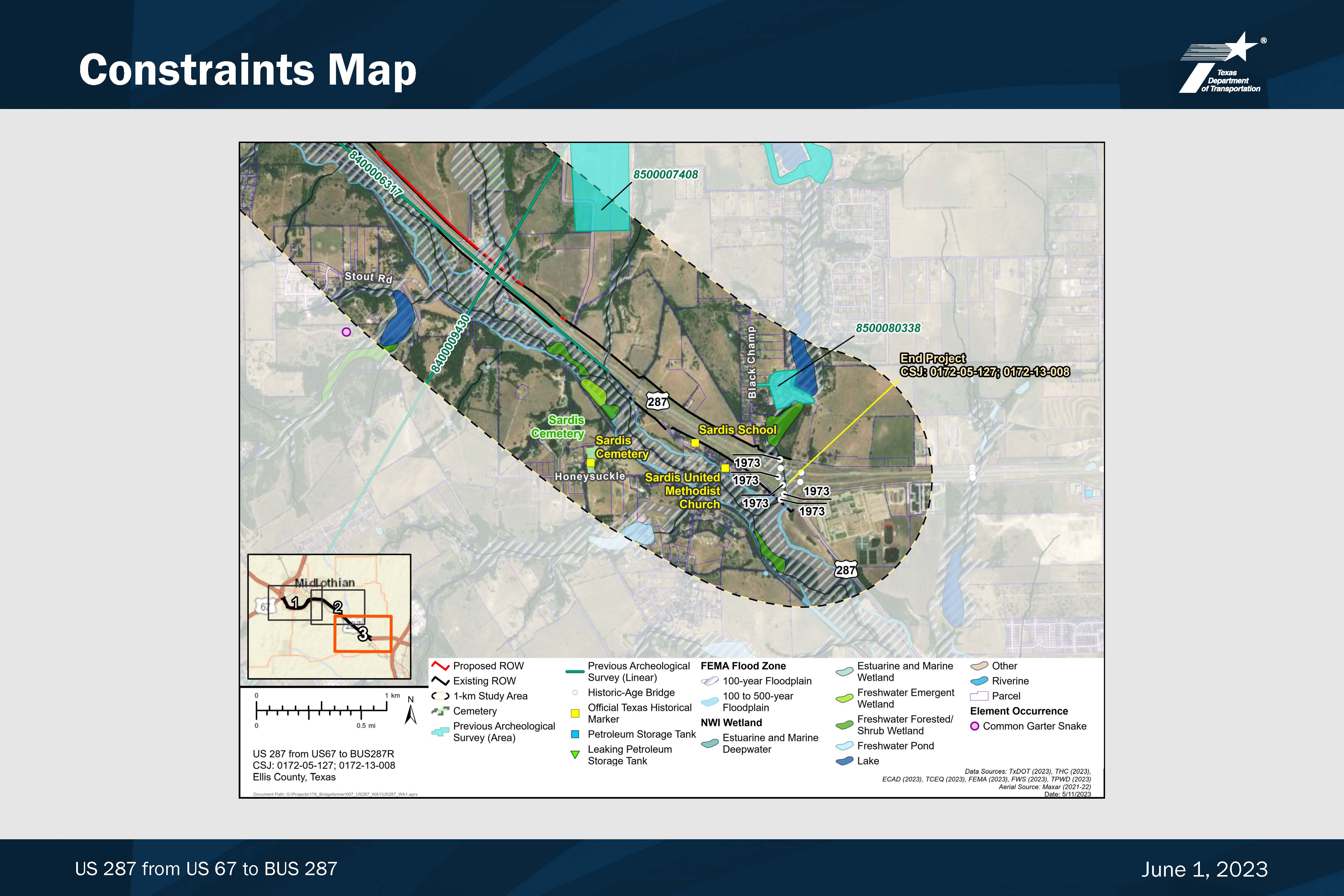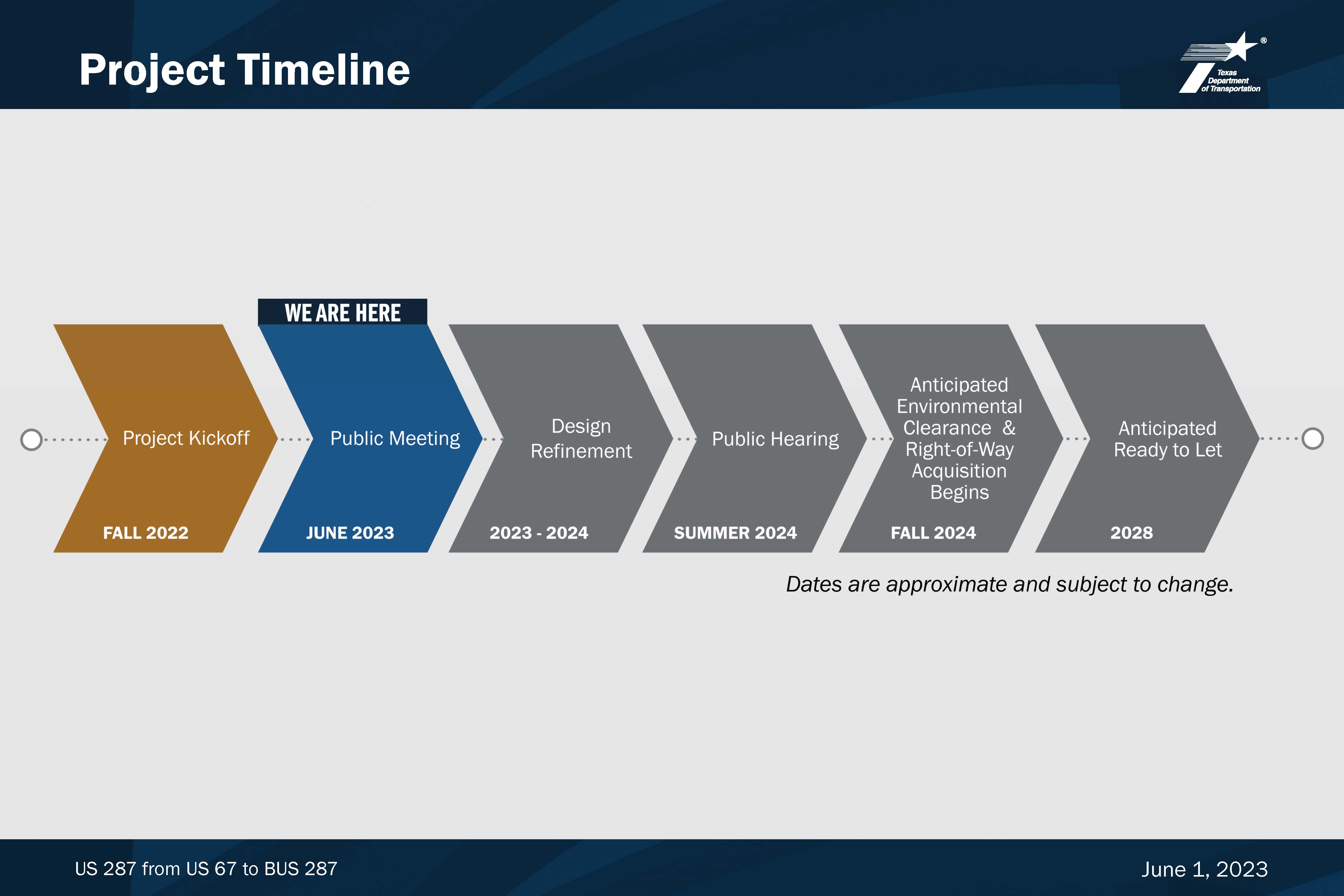 SCHEMATIC
Roll 1 (US 67 to Walter Stephenson)
Roll 2 (Walter Stephenson to 14th St)
Roll 3 (Midlothian Pkwy to Union Pacific Railroad)
Roll 4 (Onward Rd to Walnut Grove Rd)
Roll 5 (Walnut Grove Rd to Presidential Pkwy)
Roll 6 (Stout Rd to Rex Odom)
Roll 7 (Sardis to BUS 287)
RIGHT OF WAY (ROW) INFORMATION
The proposed improvements would require additional ROW and potentially displace two non-residential structures.
Information about the process for state purchase of ROW and relocation assistance may be found in the following pamphlets:
Relocation Assistance: English
Relocation Assistance: Spanish
State Purchase of ROW: English
State Purchase of ROW: Spanish
HOW TO PROVIDE COMMENTS
The deadline for providing comments is June 16, 2023.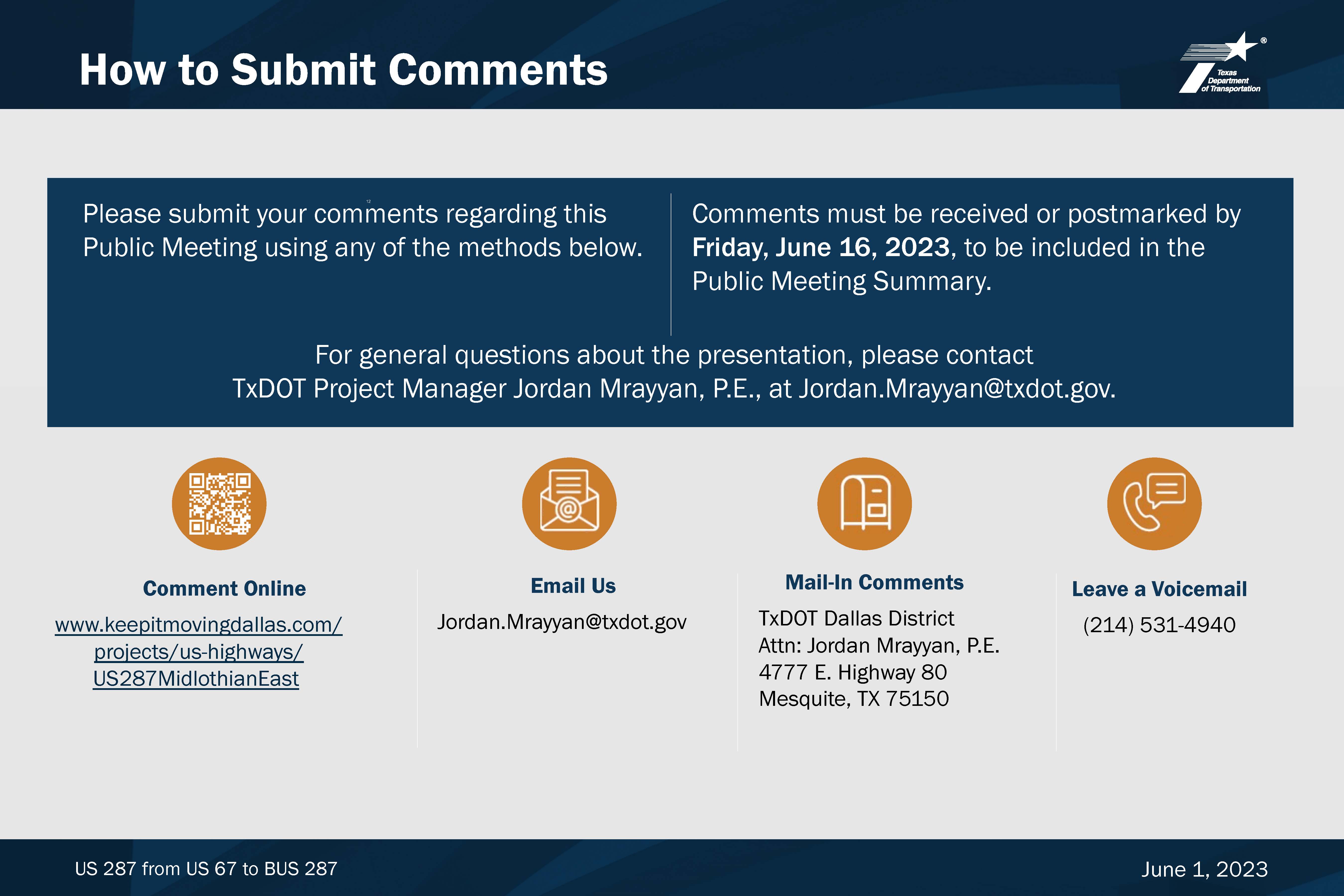 QUESTIONS?
Contact the TxDOT project manager Jordan Mrayyan, P.E. to ask questions about the project at [email protected] or (214) 320-4431.