Virtual Public Meeting for FM 429 and US 80 Intersection Improvements
from 0.44 mile north of US 80 to College Mount Road
Kaufman County
CSJs 0697-03-033 and 1089-02-019
Thursday, April 6, 2023
The virtual meeting begins on Thursday, April 6 at 6:00 PM and will remain available online through the comment period deadline of April 21, 2023. During this time, please view the project materials and other information provided on this site to learn about the project and provide your comments.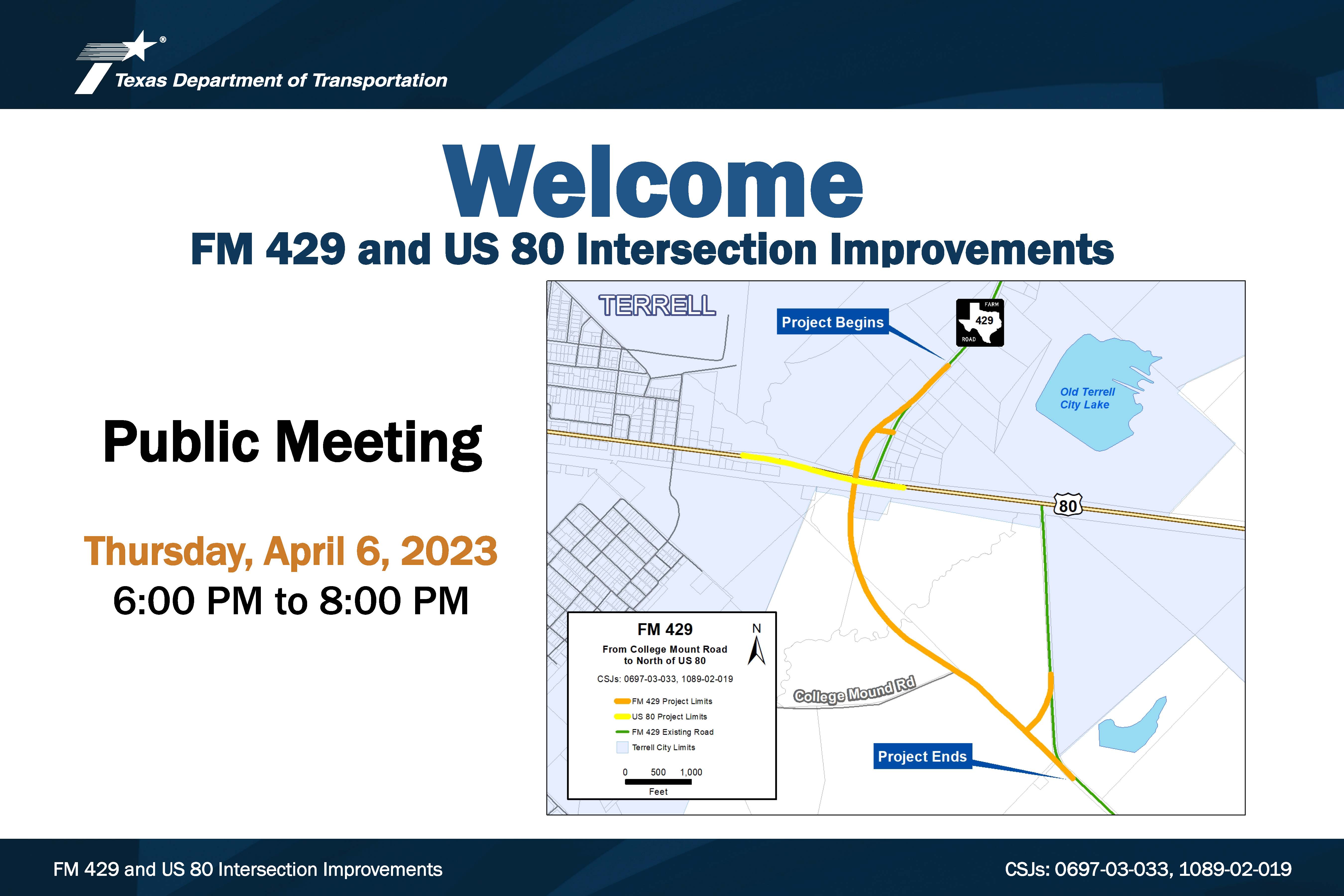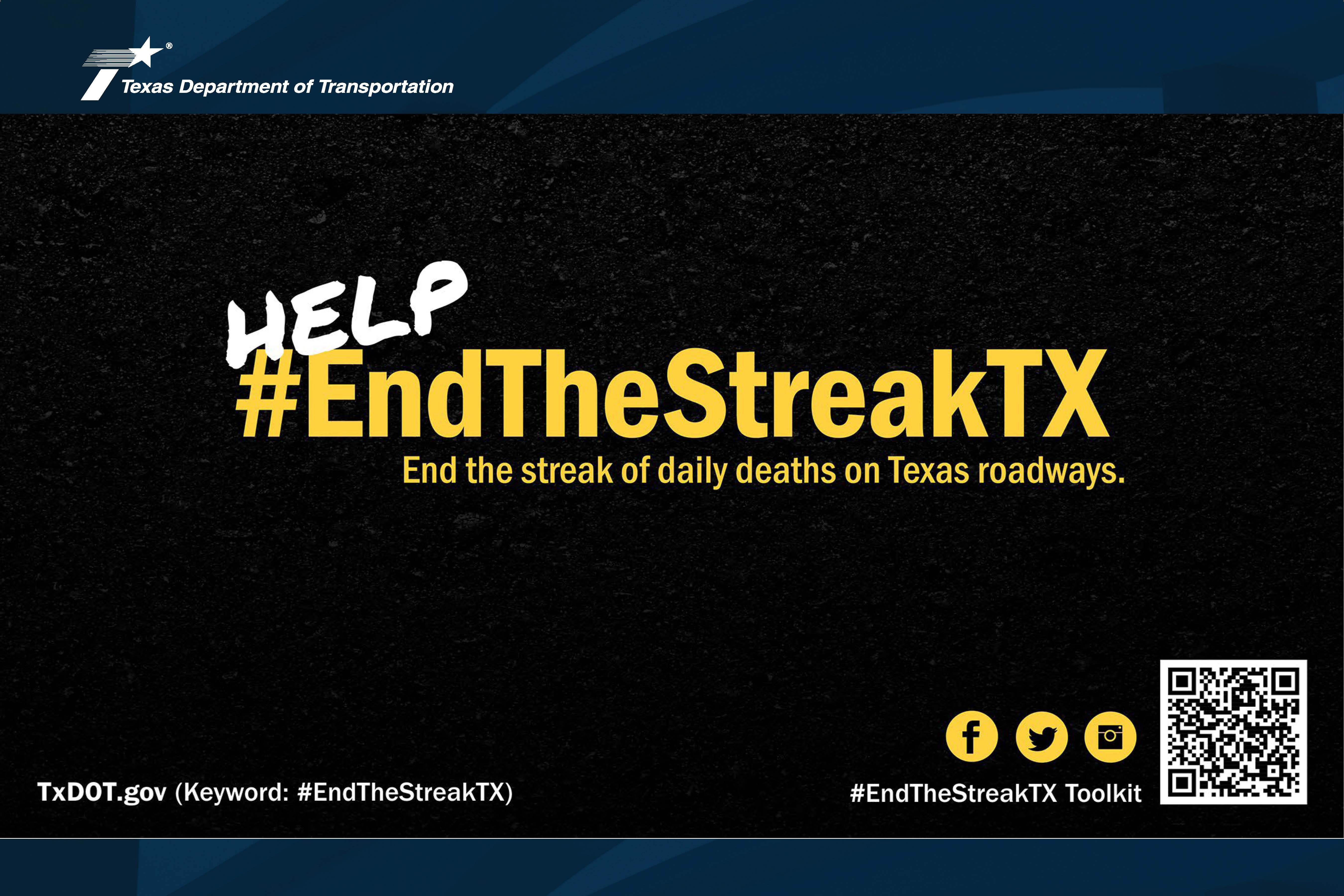 PROJECT DESCRIPTION
The proposed FM 429 improvements include construction of a new-location four-lane urban minor arterial roadway with left turn lanes at US 80 and north and south connector roads. US 80 would be reconstructed to include left turn lanes and a raised median at the proposed intersection with FM 429. A portion of the project is located within the City of Terrell.
PRESENTATION
TxDOT EXHIBITS
You may click on any of the project exhibits below to view them at full size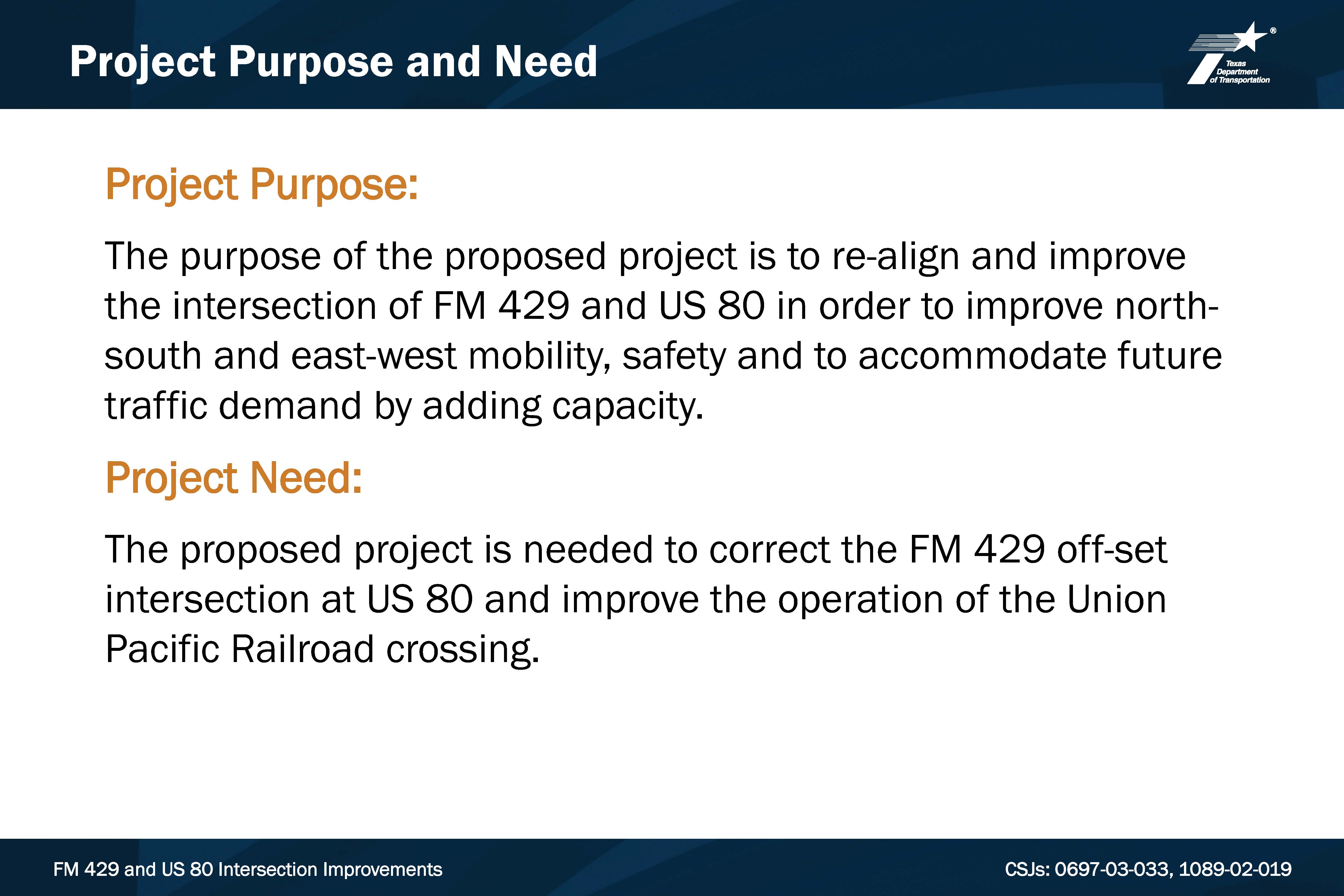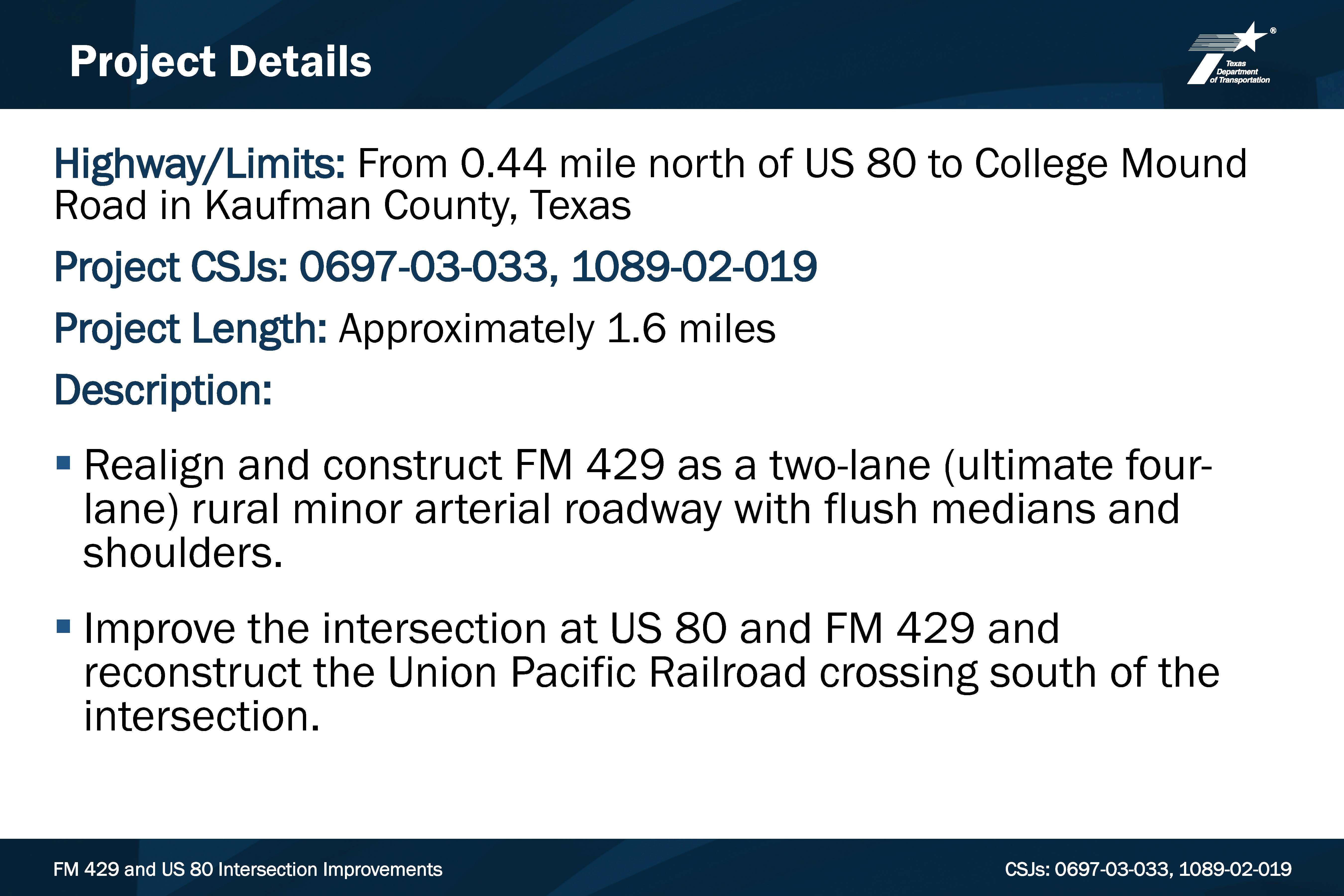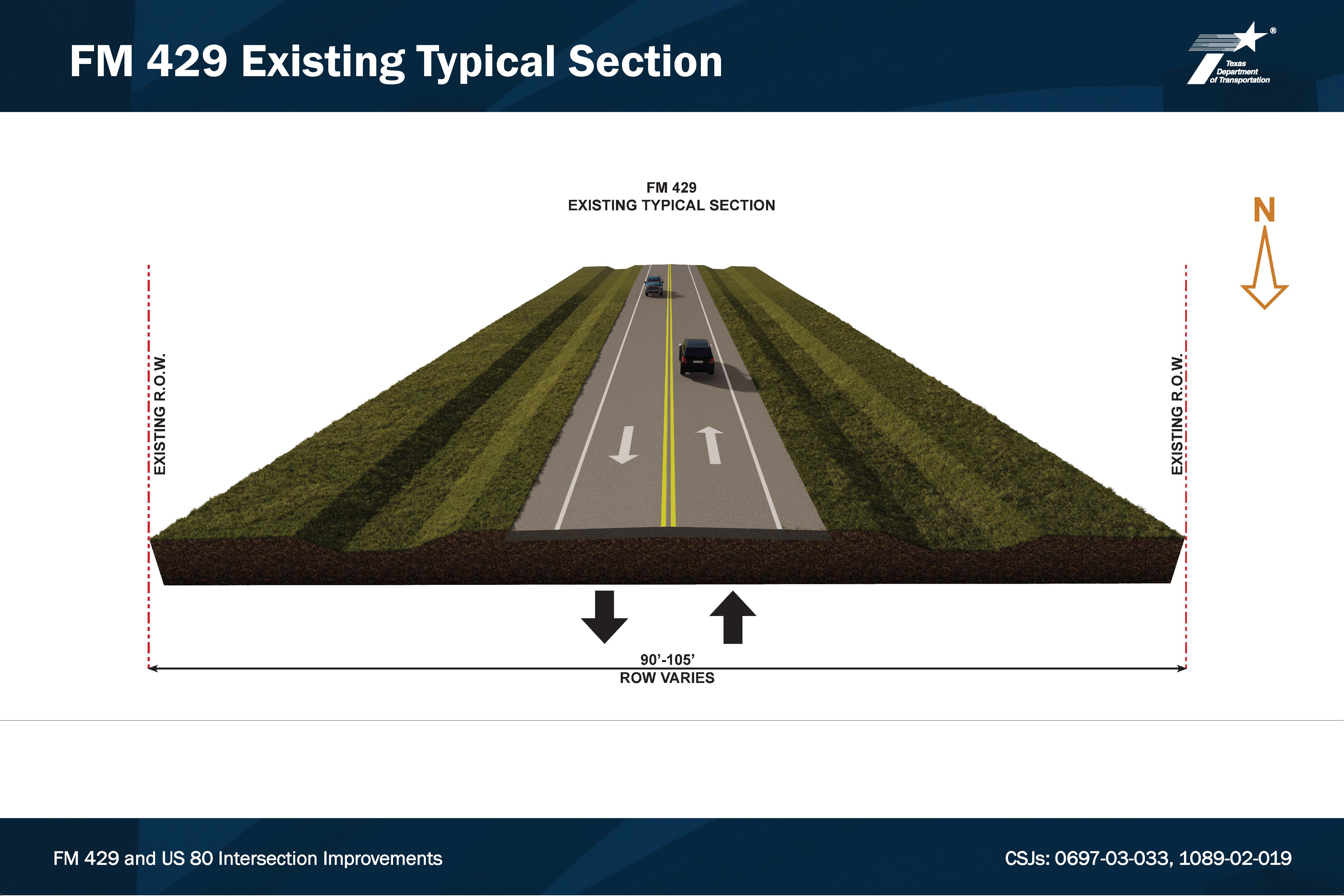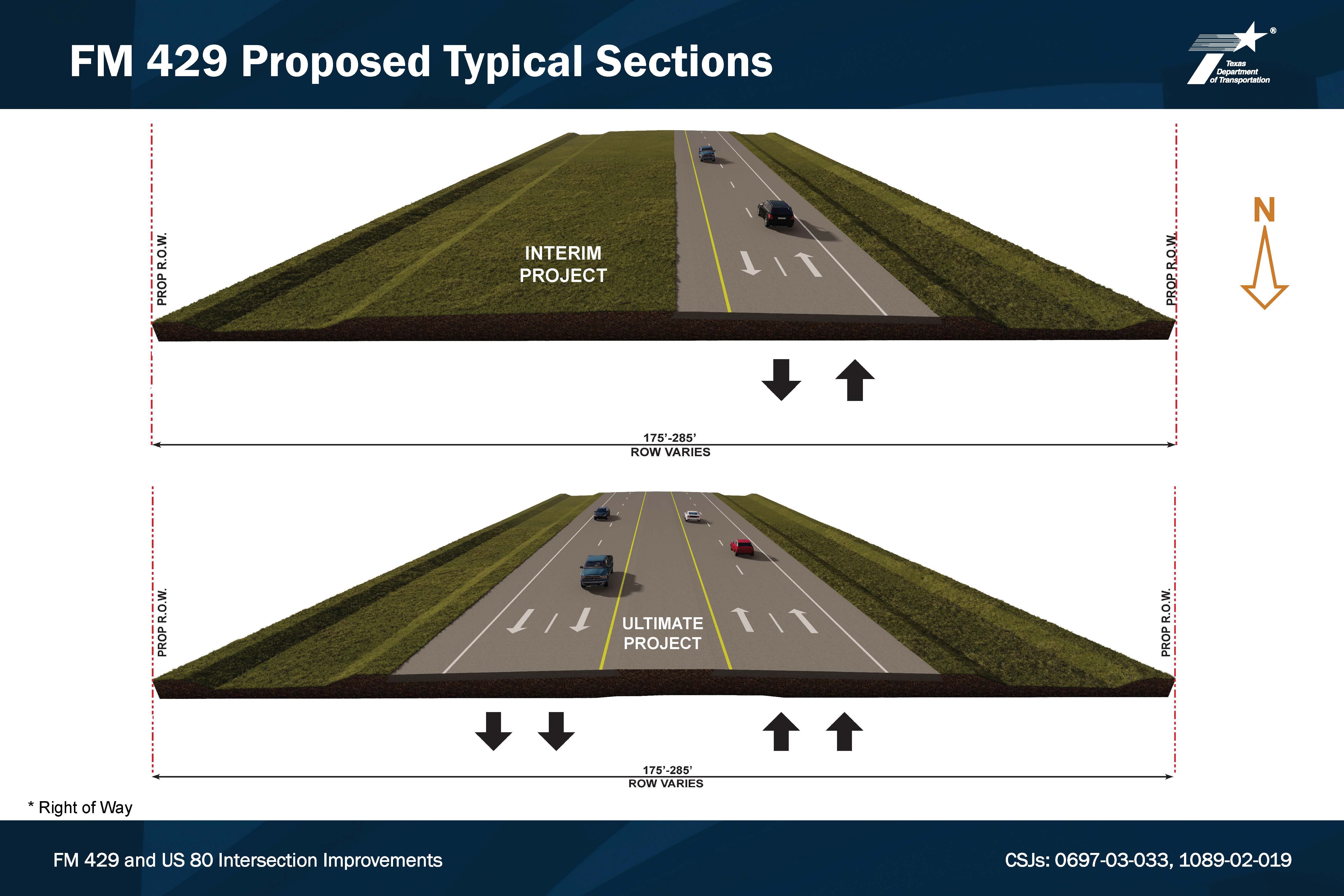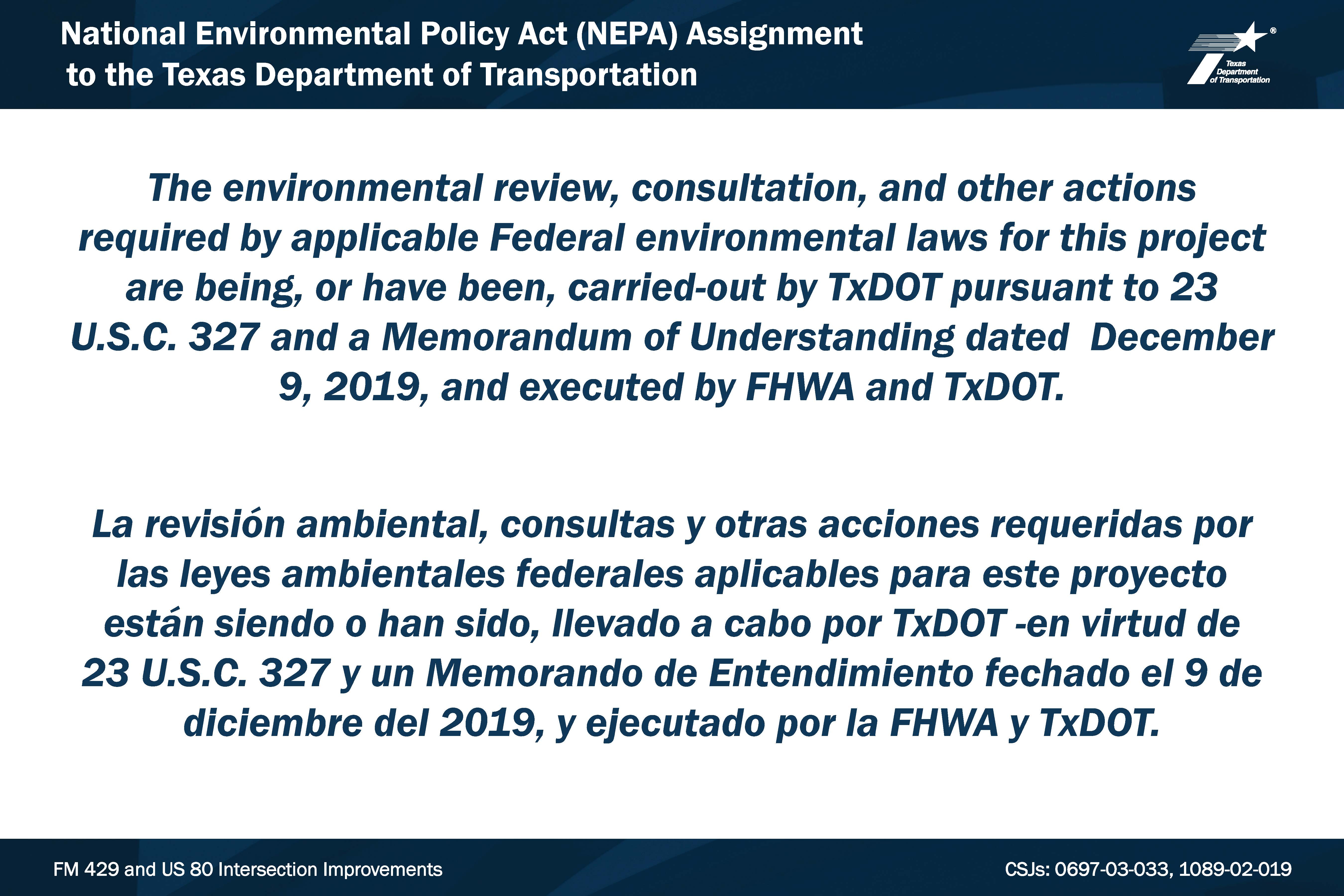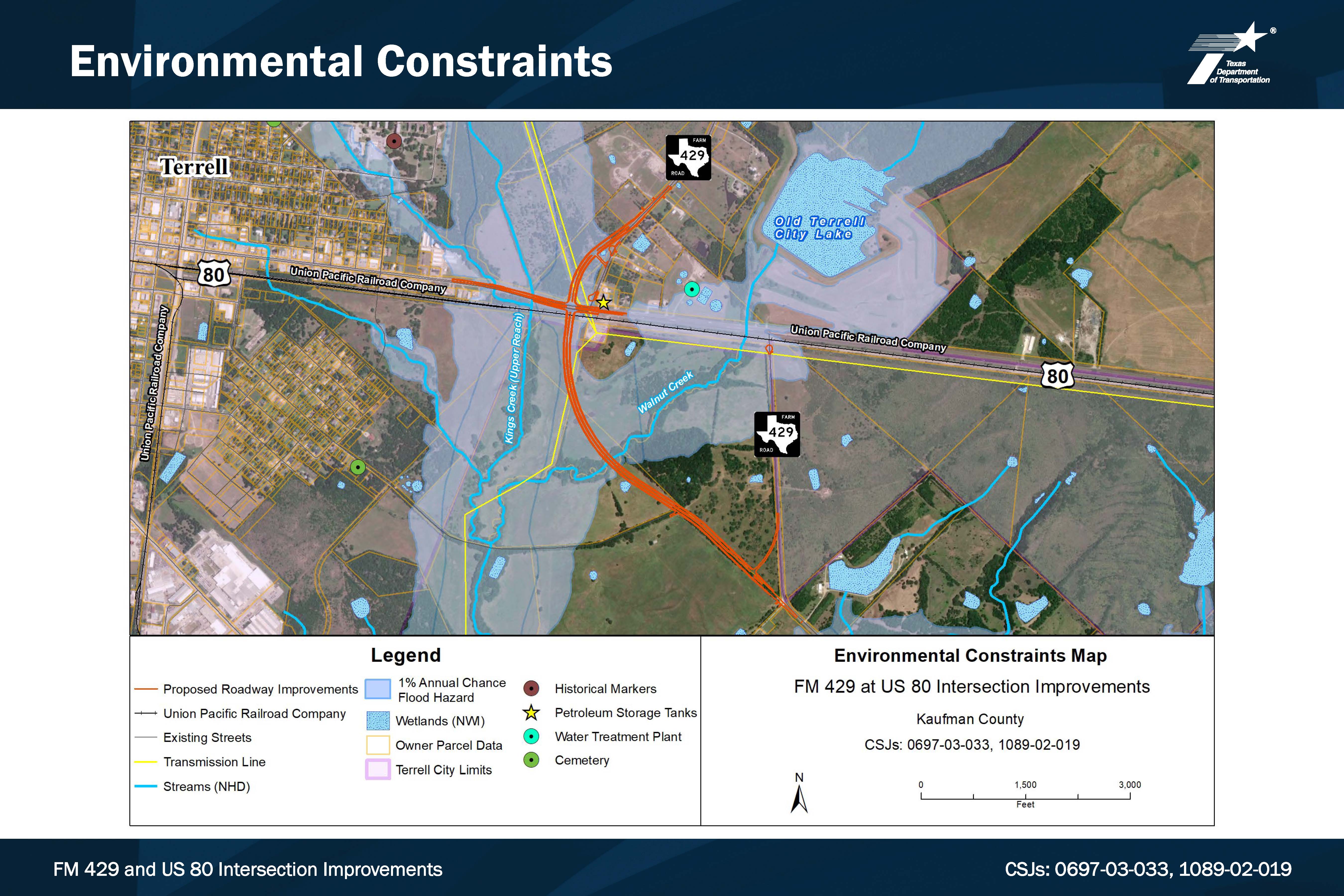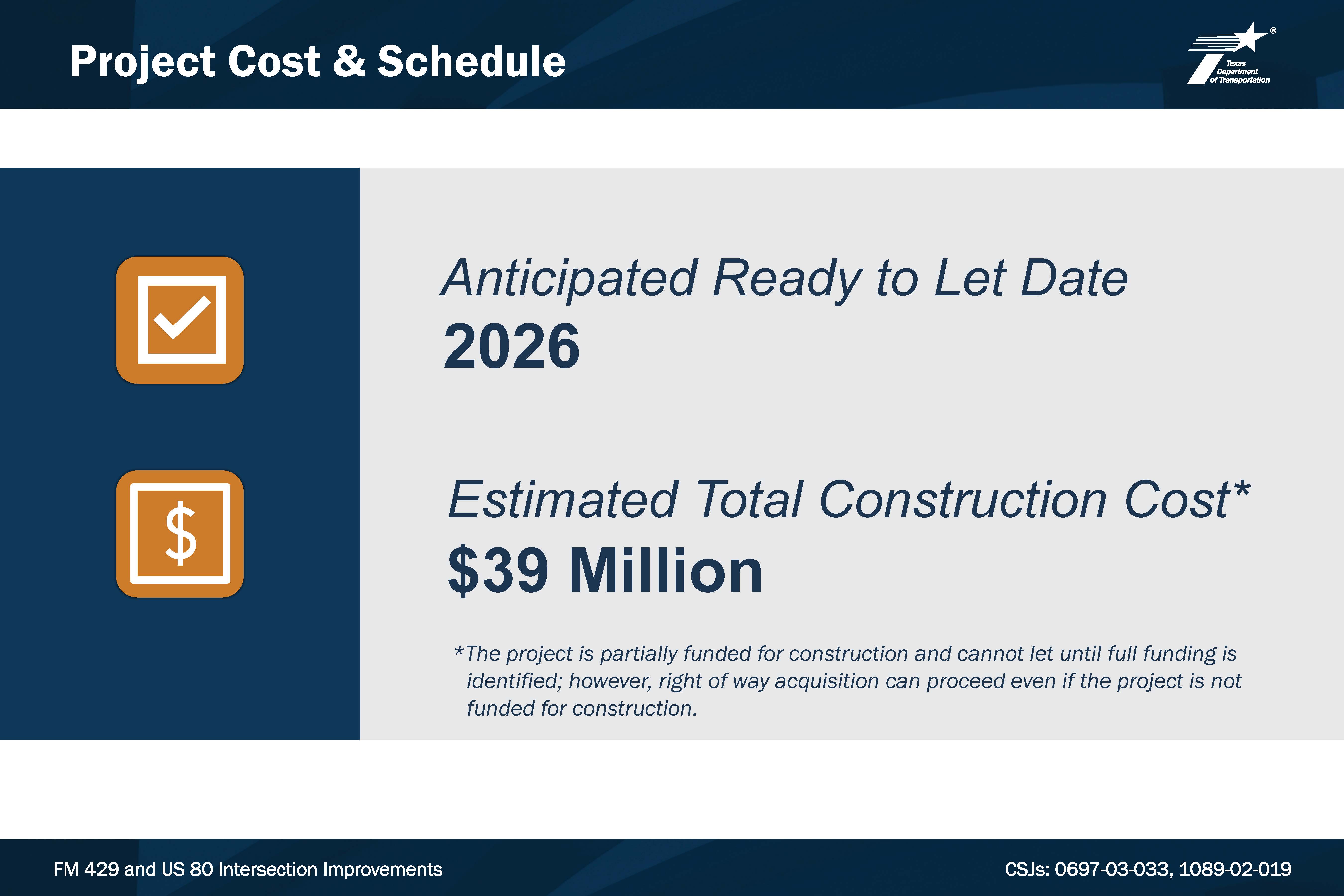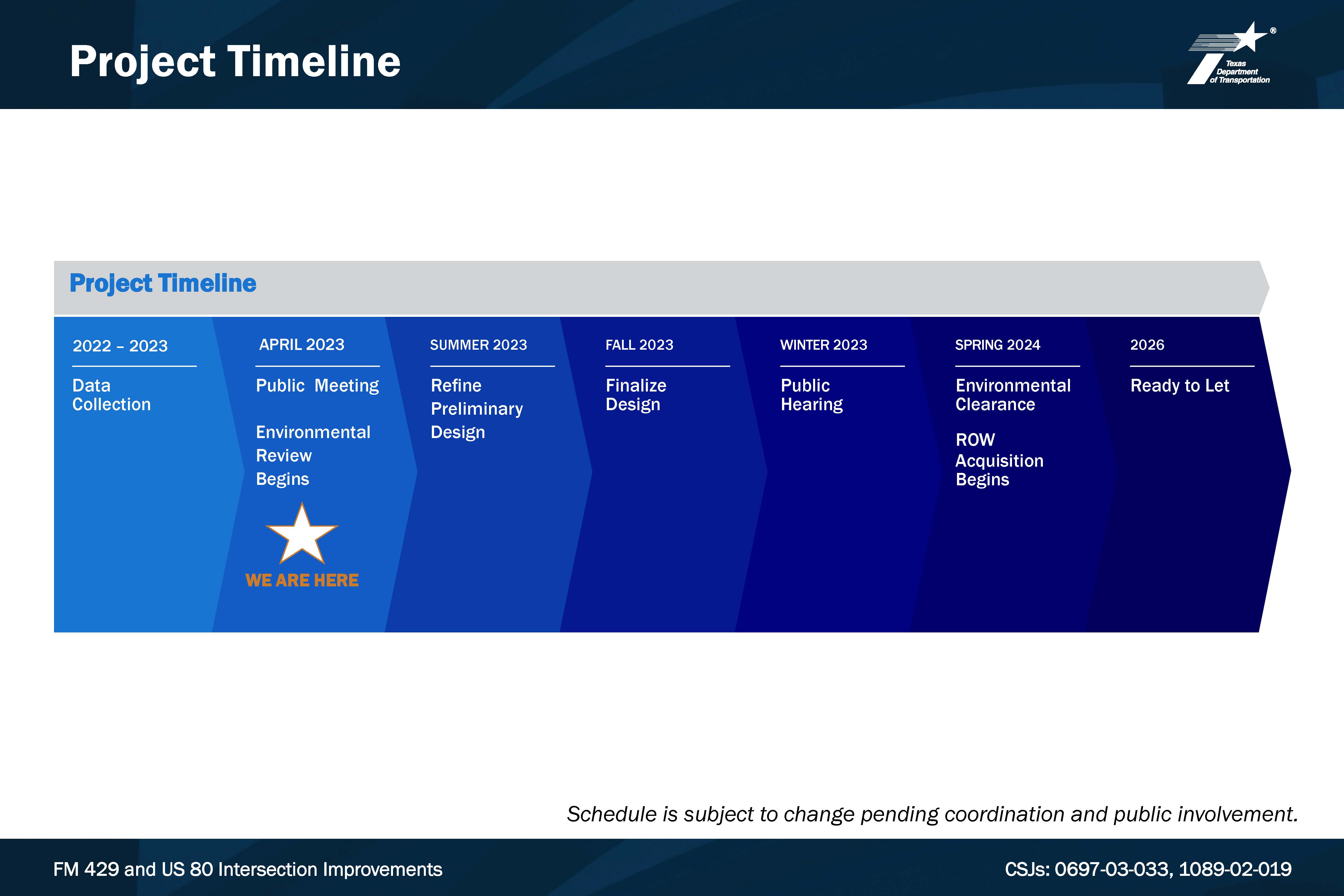 SCHEMATIC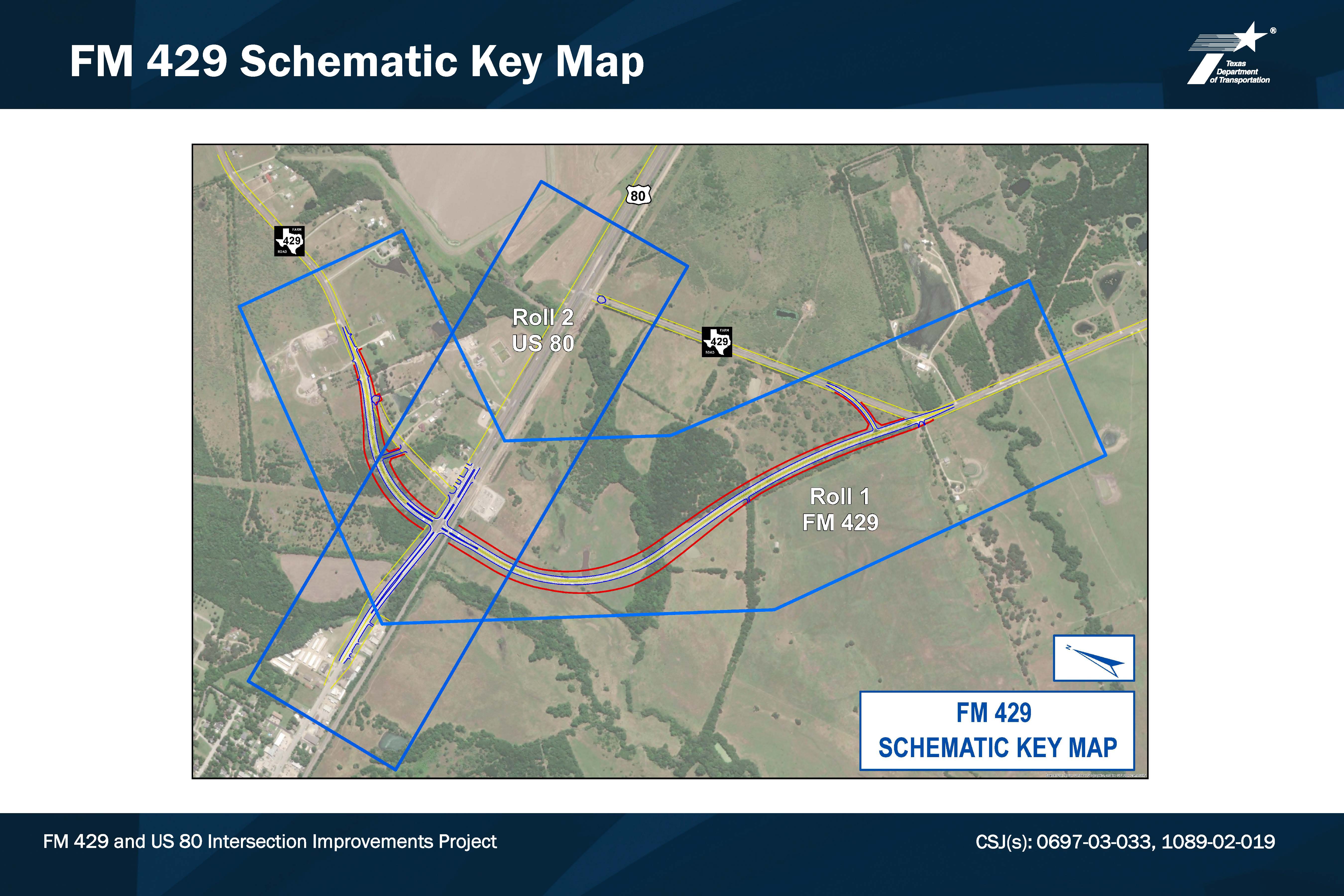 RIGHT OF WAY (ROW) INFORMATION
The proposed improvements would require approximately 36 acres of additional ROW.
Information about the process for state purchase of ROW and relocation assistance may be found in the following pamphlets:
Relocation Assistance: English
Relocation Assistance: Spanish
State Purchase of ROW: English
State Purchase of ROW: Spanish
HOW TO PROVIDE COMMENTS
The deadline for providing comments is April 21, 2023.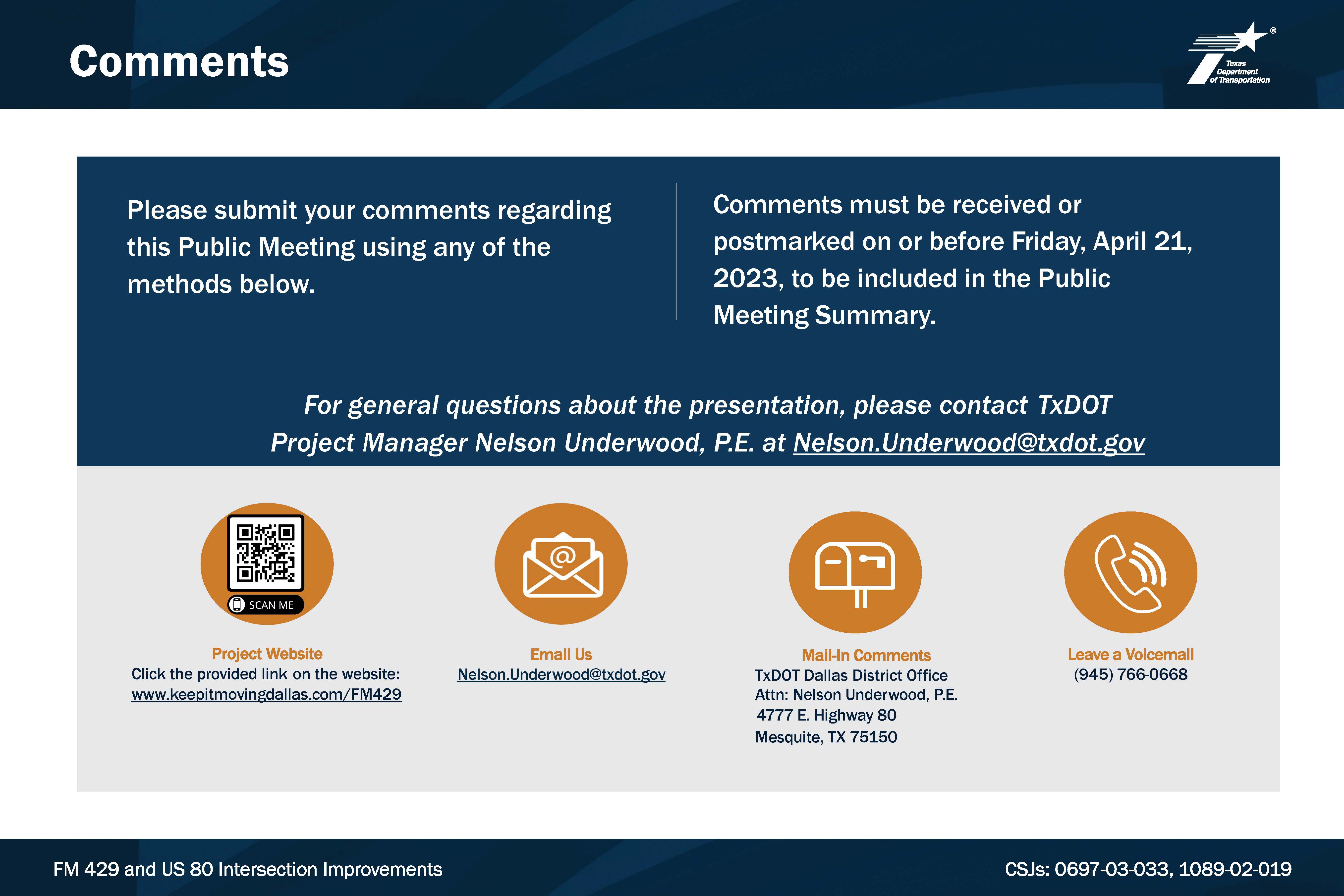 QUESTIONS?
Contact the TxDOT project manager Nelson Underwood, P.E. to ask questions about the project at [email protected] or (214) 320-6628.