Virtual Public Meeting for US 175 Grade Separations Project
To view the public meeting summary, including responses to comments received, click HERE
Virtual Public Meeting for US 175 Grade Separations Project
from north of BUS 175 to east of FM 1895
Kaufman County
CSJ 0197-05-063
Tuesday, April 4, 2023
The virtual meeting begins on Tuesday, April 4 at 5:30 PM and will remain available online through the comment period deadline of April 19, 2023. During this time, please view the project materials and other information provided on this site to learn about the project and provide your comments.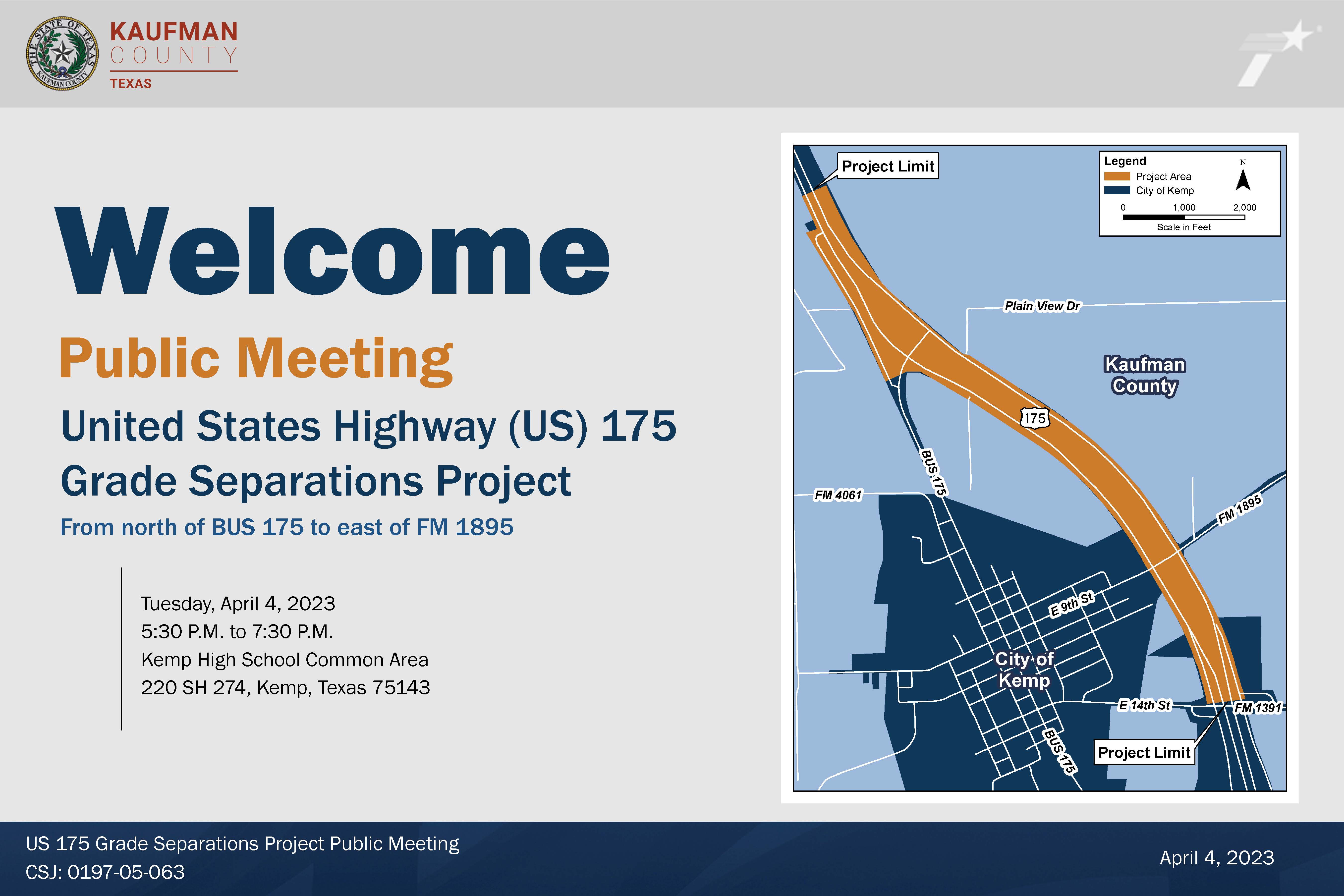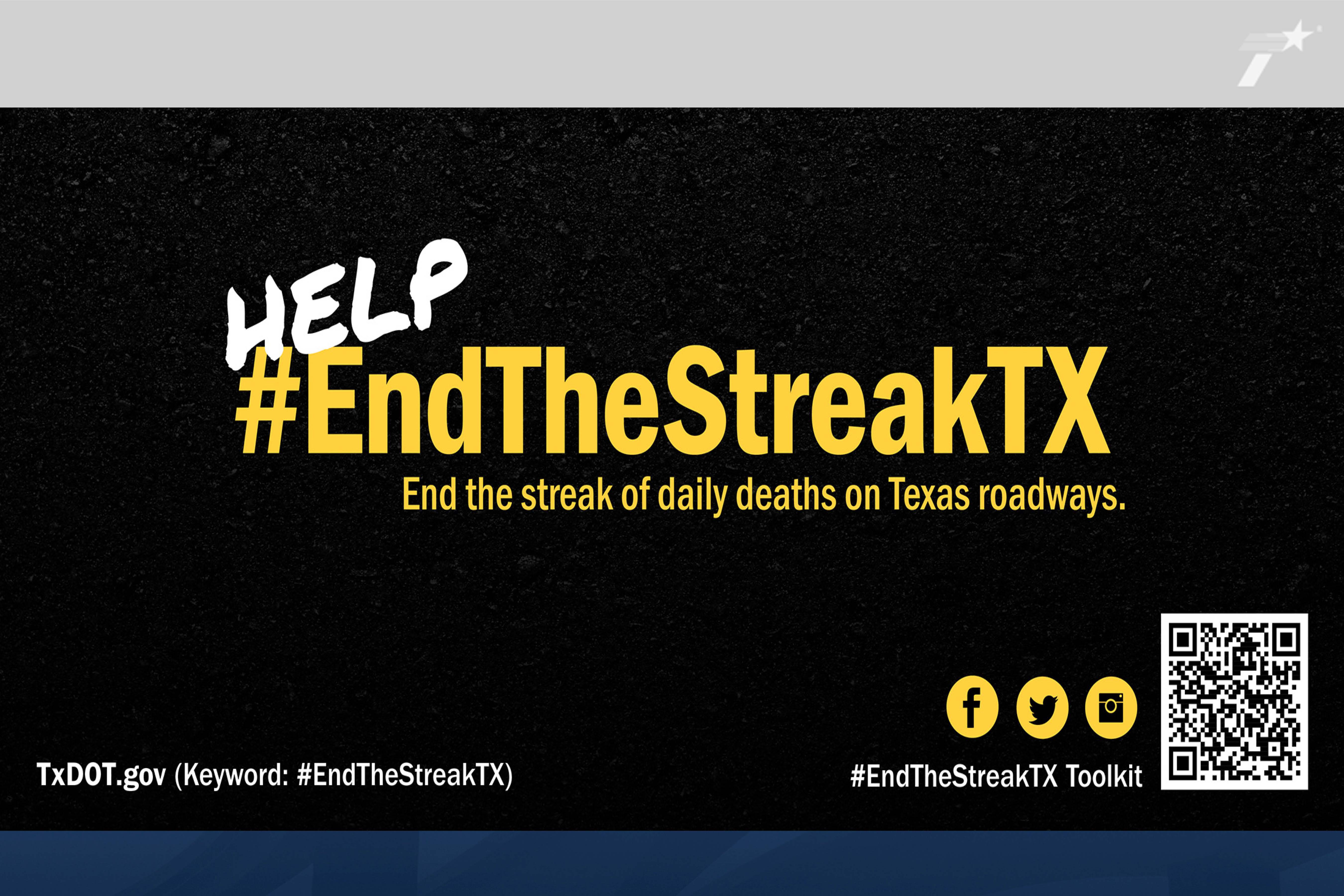 PROJECT DESCRIPTION
The proposed improvements consist of constructing two to three freeway main lanes in each direction within the grass median of US 175 from north of BUS 175 (State Loop 346) to east of FM 1895, a distance of approximately 2.1 miles, in the City of Kemp, Kaufman County, Texas. Grade separated interchanges would be constructed at BUS 175 and FM 1895. The existing US 175 would become frontage roads. Entrance and exit ramps would be added between the existing frontage roads and proposed freeway main lanes. No additional right-of-way would be required to construct the project.
PRESENTATION
FLY-OVER VIDEO RENDERING
TxDOT EXHIBITS
You may click on any of the project exhibits below to view them at full size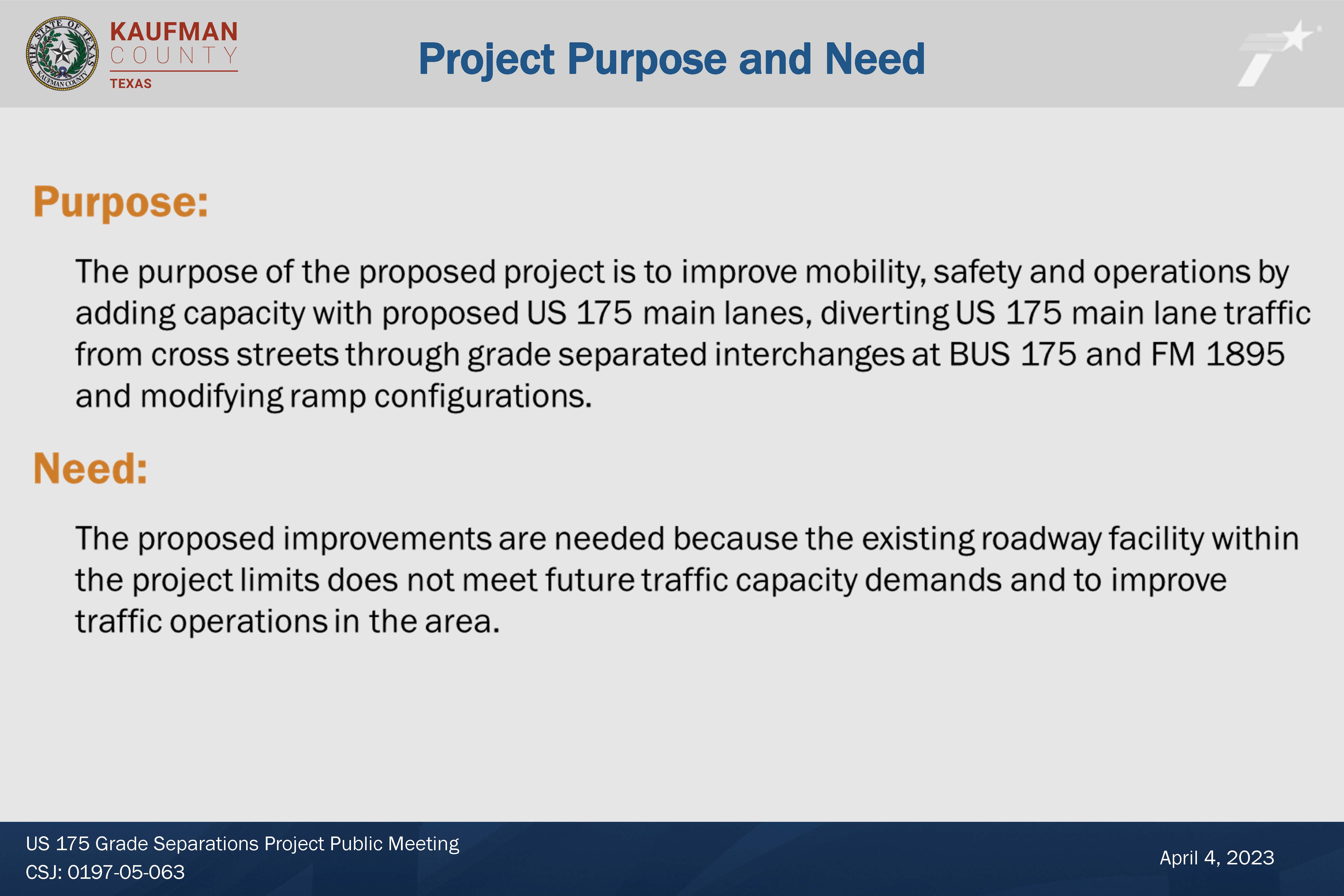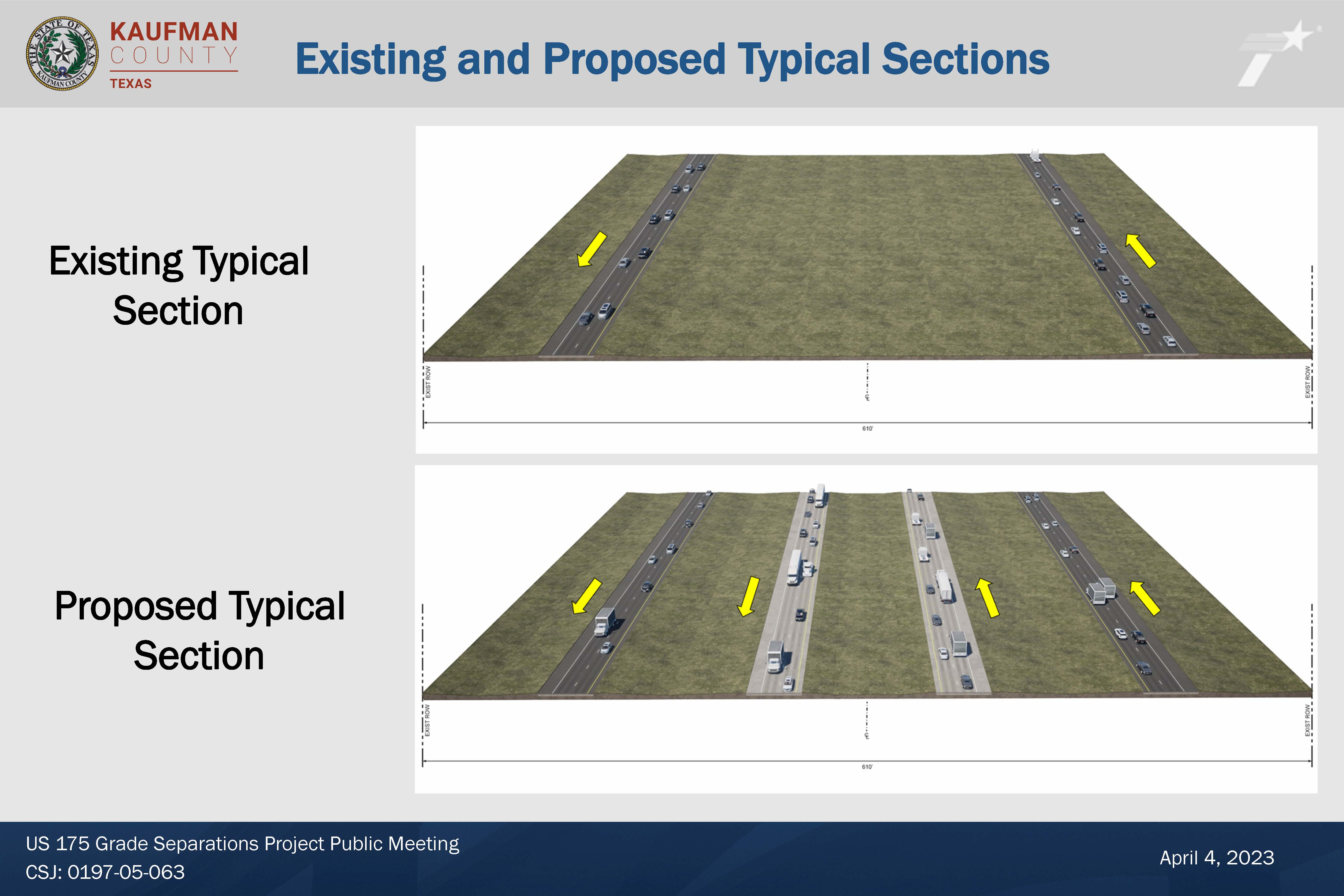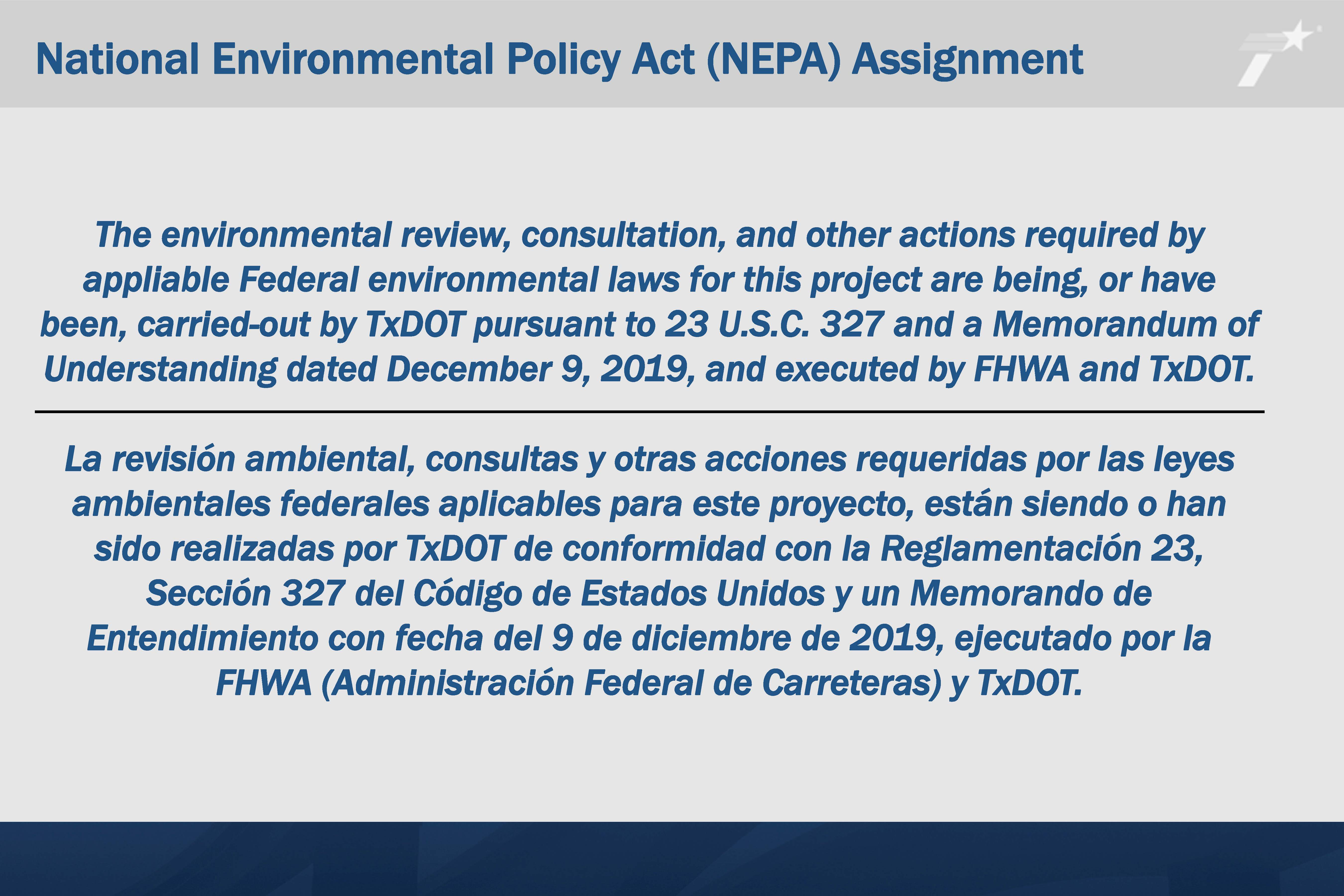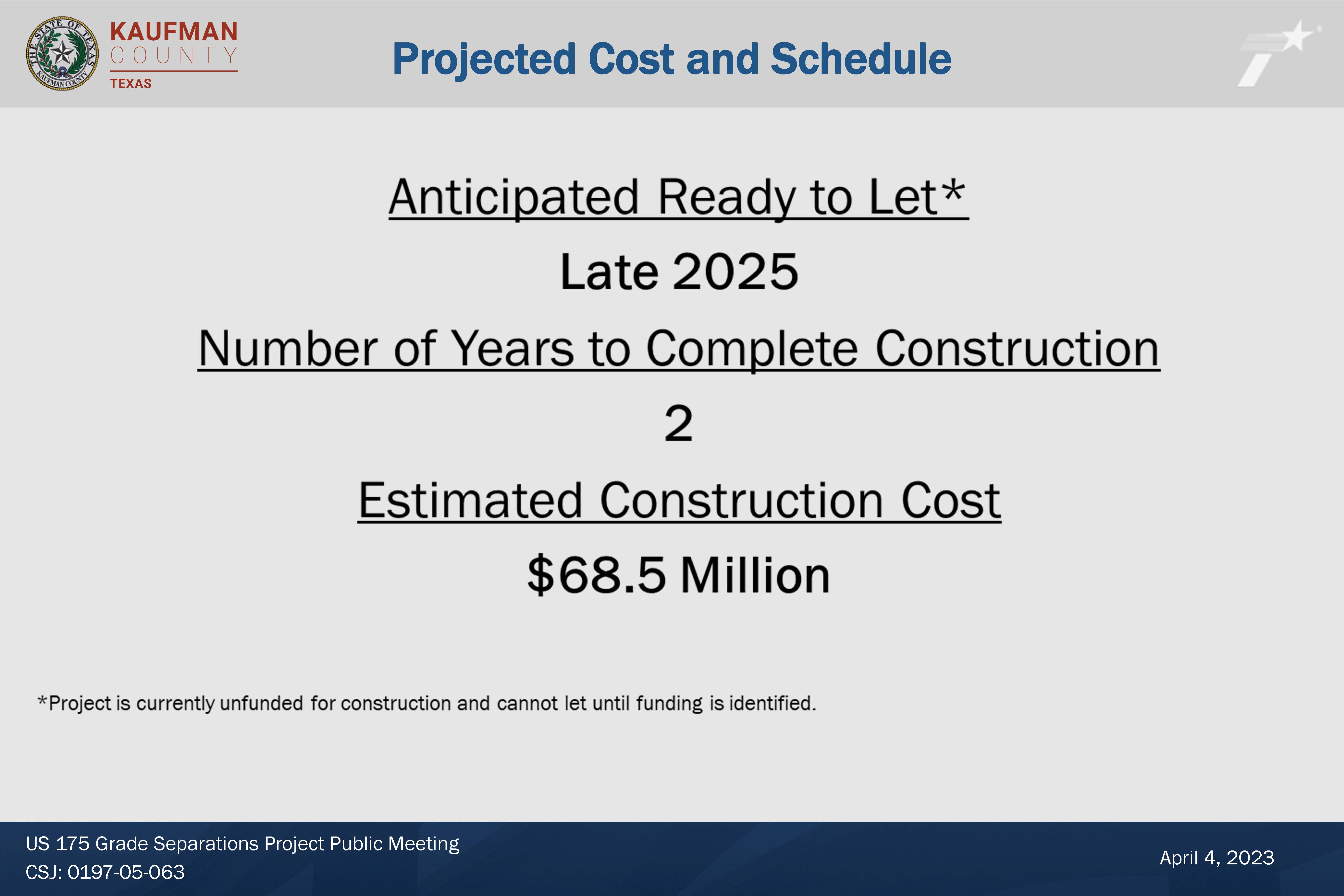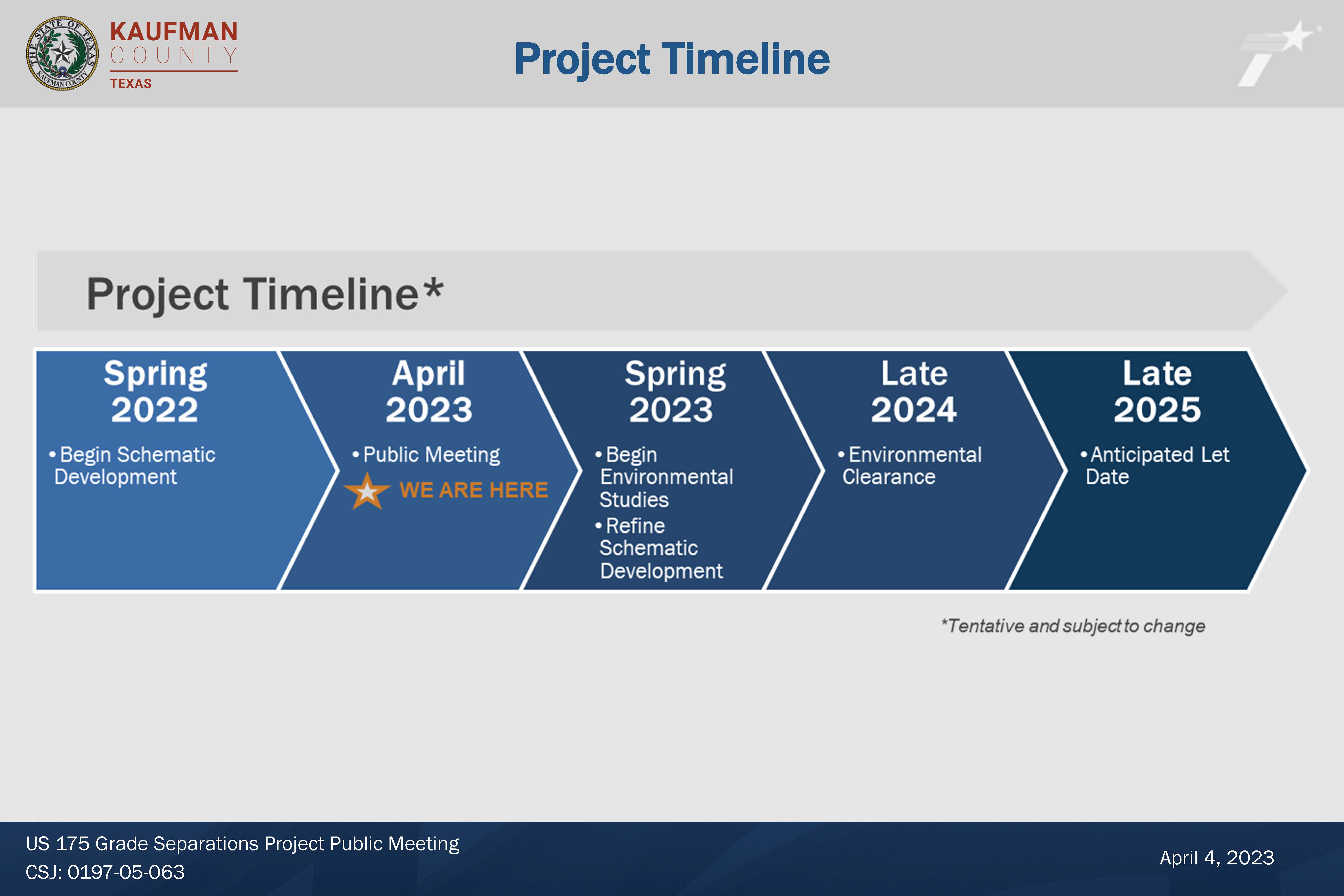 SCHEMATIC
HOW TO PROVIDE COMMENTS
The deadline for providing comments is April 19, 2023.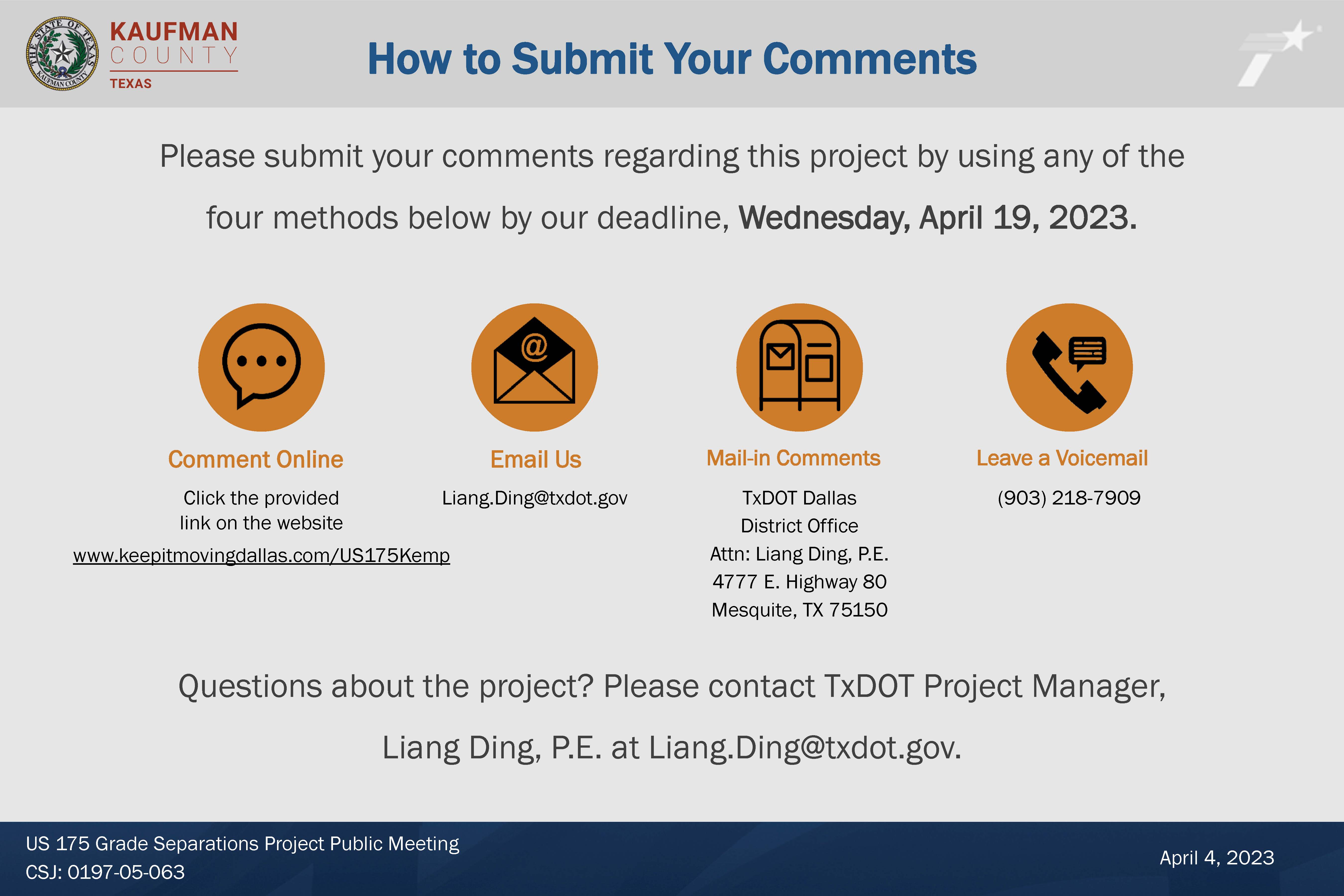 QUESTIONS?
Contact the TxDOT project manager Liang Ding, P.E. to ask questions about the project at [email protected] or (214) 320-6625.