FM 1171 Final Environmental Assessment (EA)
To view the Final EA, click HERE
FINDING OF NO SIGNIFICANT IMPACT (FONSI)
Virtual Public Hearing for FM 1171
From west of FM 156 to I-35W
Denton County
CSJ: 1311-01-055
Thursday, April 6, 2023
The virtual hearing begins on Thursday, April 6, 2023 at 6:00 PM and will remain available online through the comment period deadline of April 21, 2023. During this time, please view the project materials and other information provided on this site to learn about the project and provide your comments.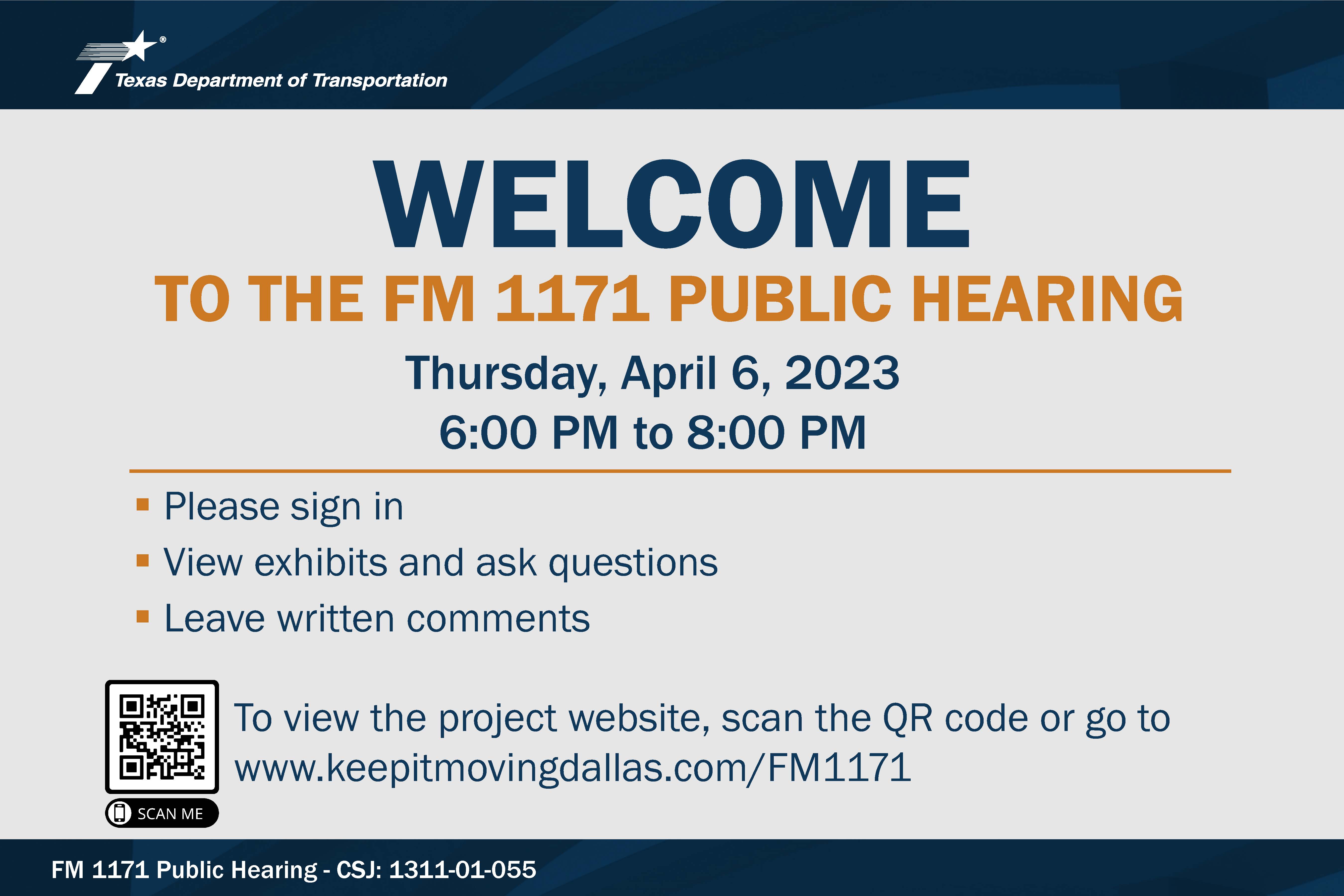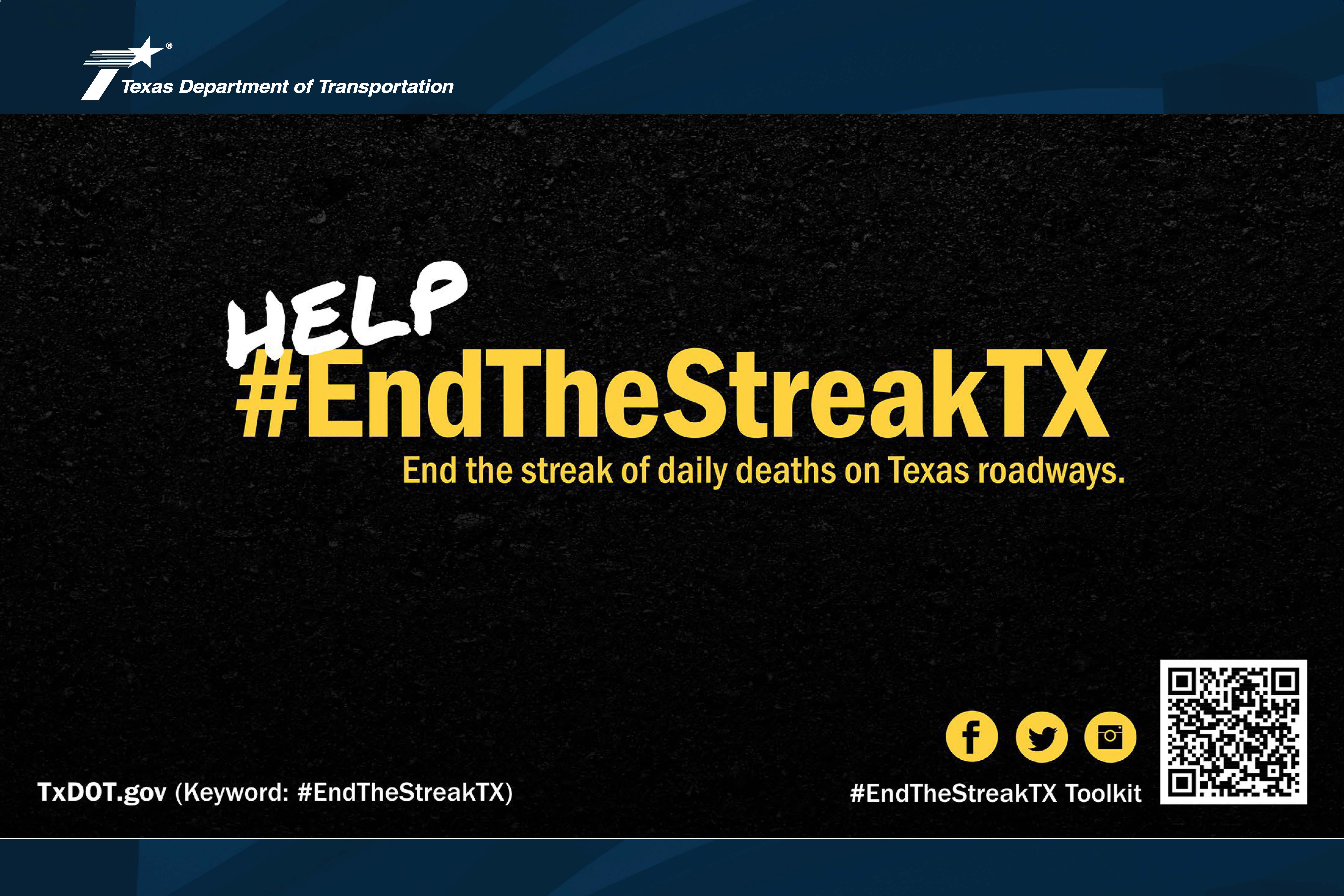 PROJECT DESCRIPTION
The proposed project would construct 3.5 miles of a new location non-freeway roadway of FM 1171. Construction within the project limits would be proposed as both urban and rural. The proposed facility would consist of widening a portion of John Wiley Road to a six-lane urban roadway (three lanes in each direction) and extending the six-lane roadway east beyond FM 156 to a proposed connection/extension to Harmonson Road. The proposed facility would then become a divided four-lane rural roadway and extend approximately 1.9 miles to the east, where it would again become a six-lane urban roadway as it approaches I-35W. The urban sections of roadway would include a pedestrian/bicycle shared use path and sidewalk.
PRESENTATION
TxDOT EXHIBITS
You may click on any of the project exhibits below to view them at full size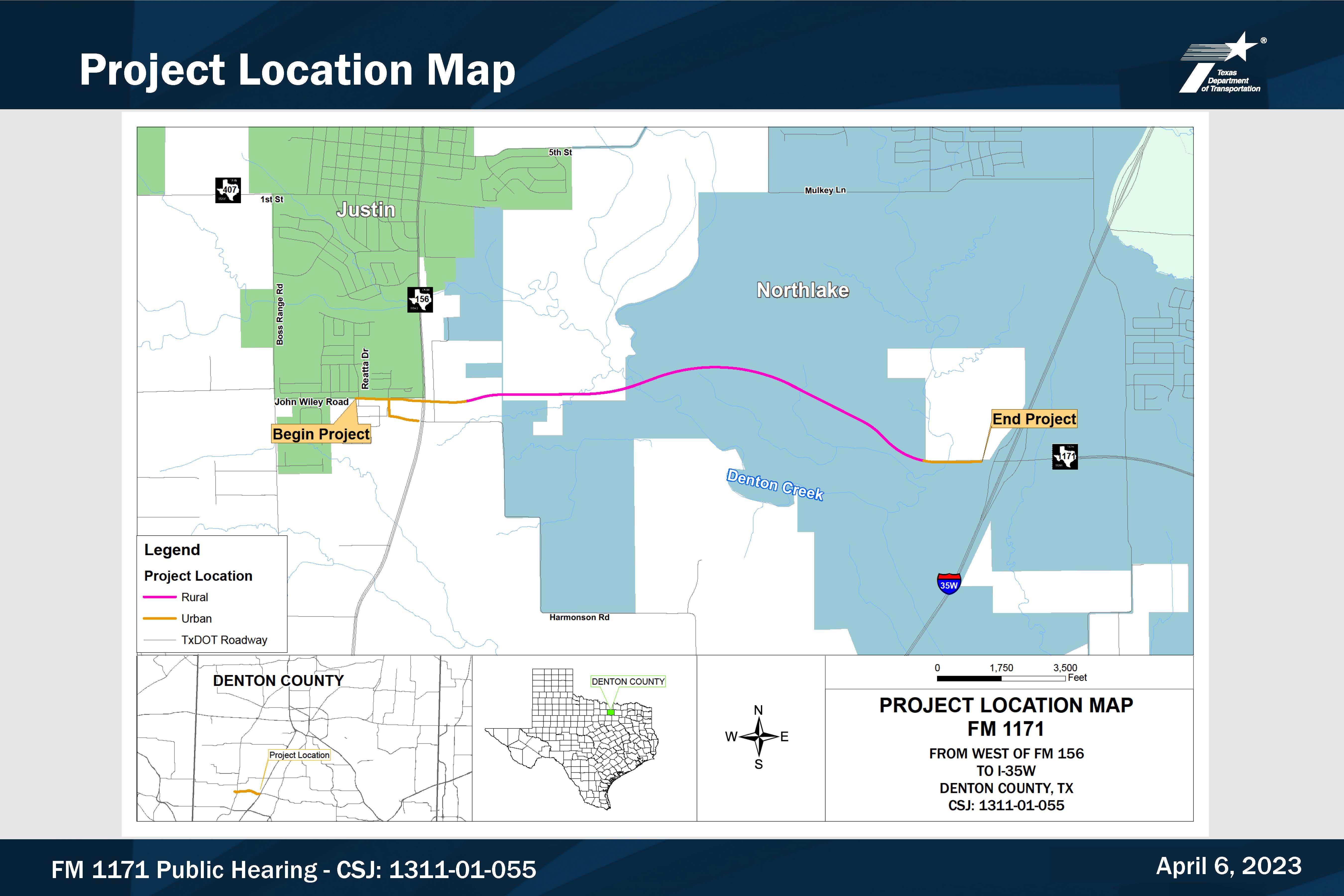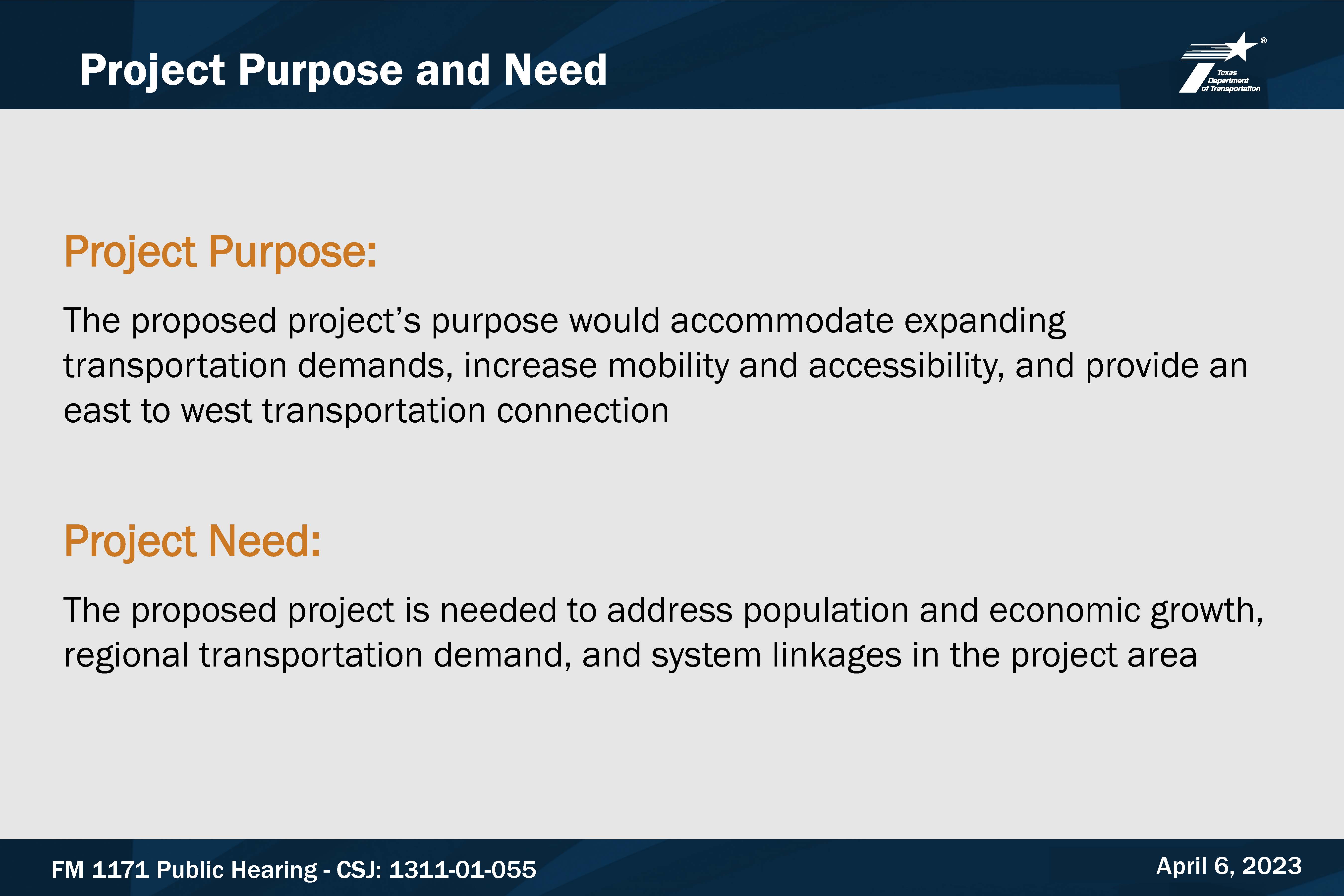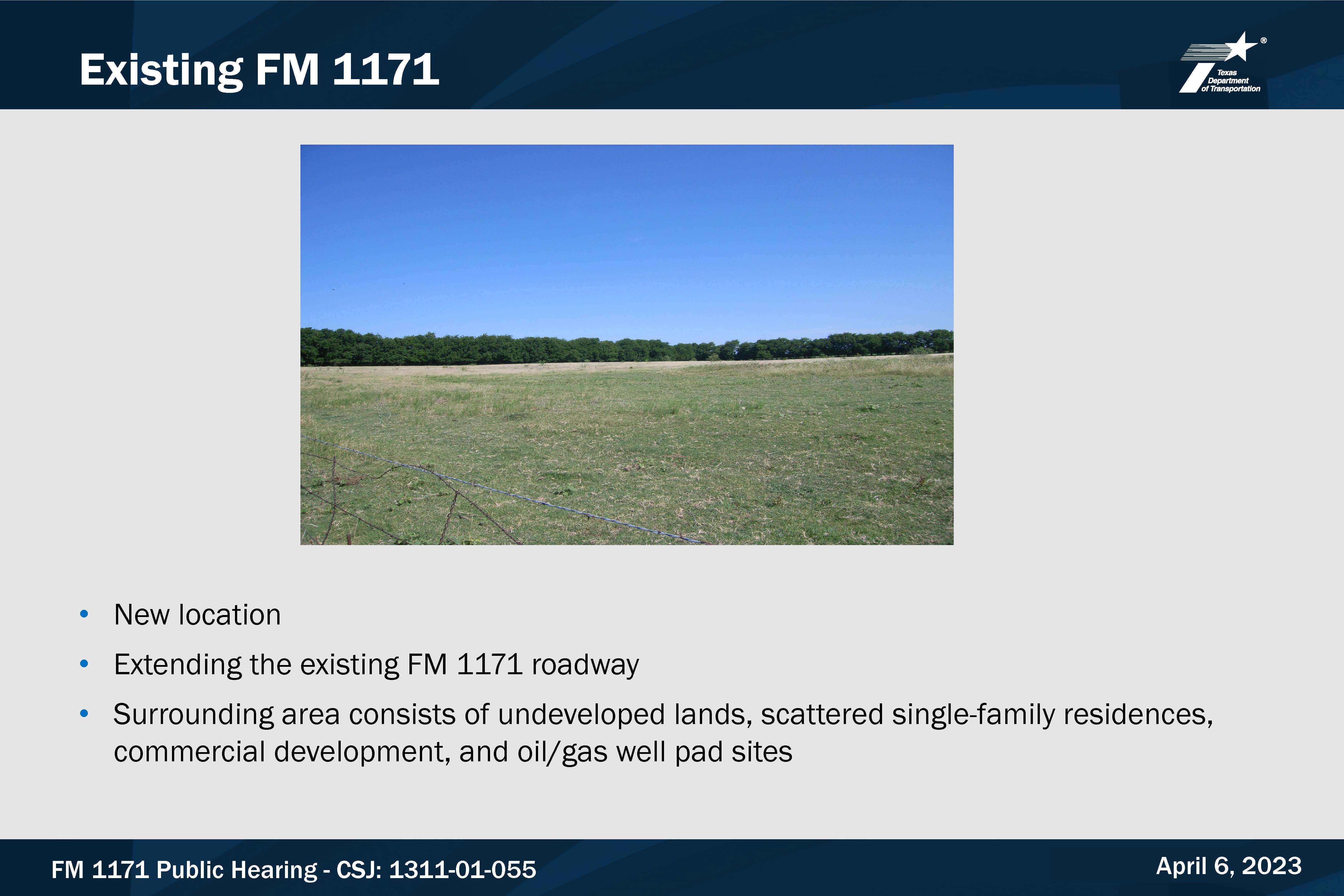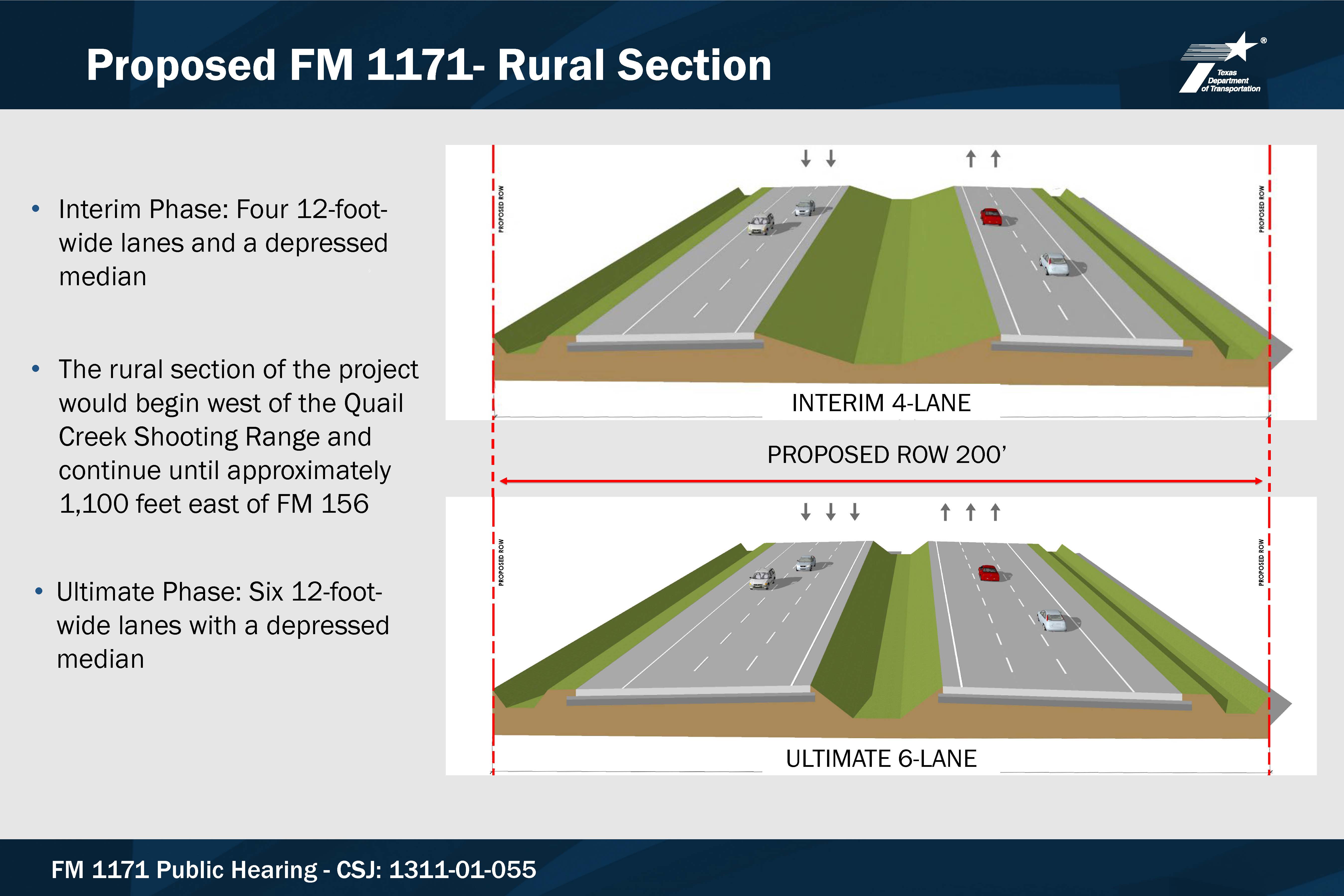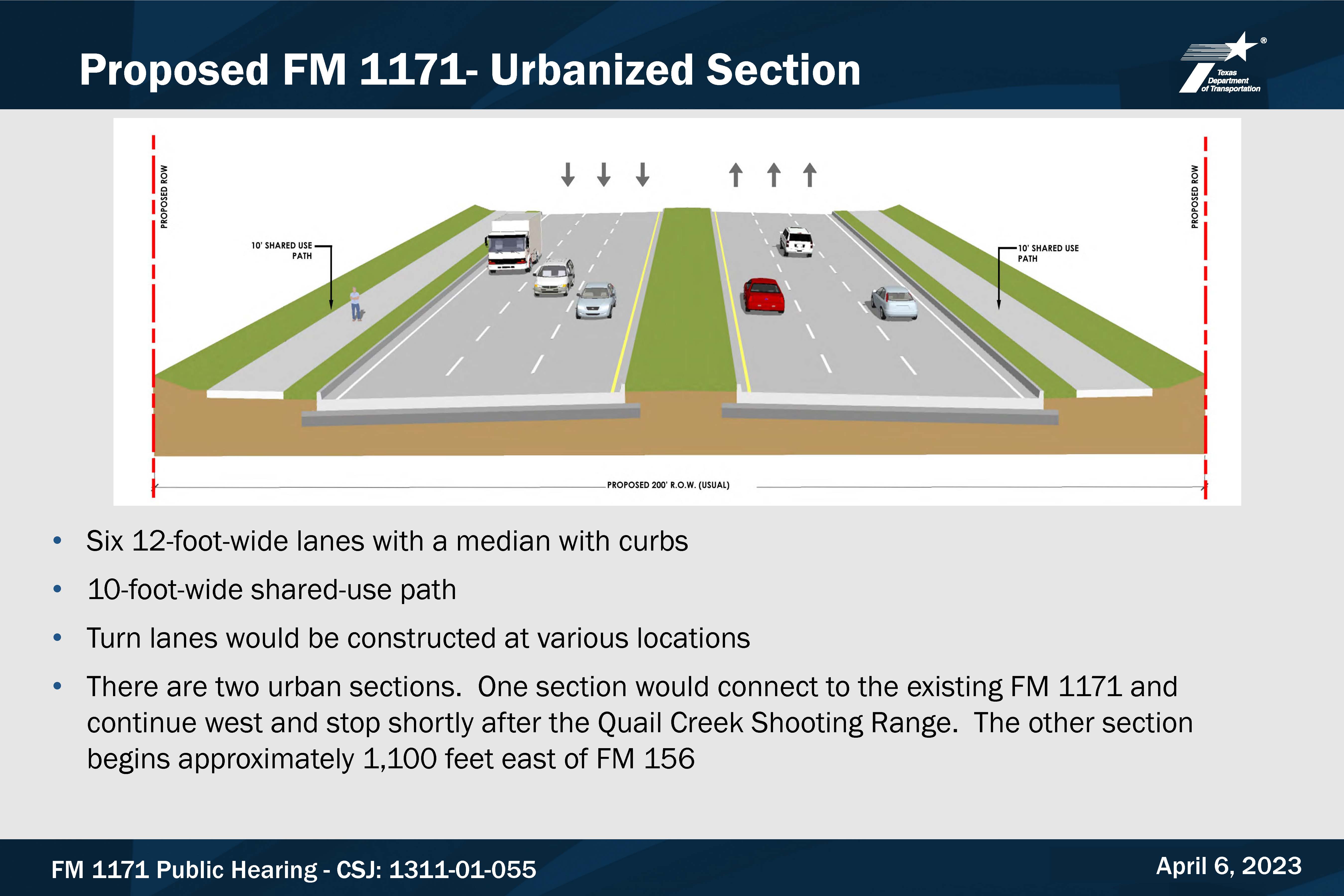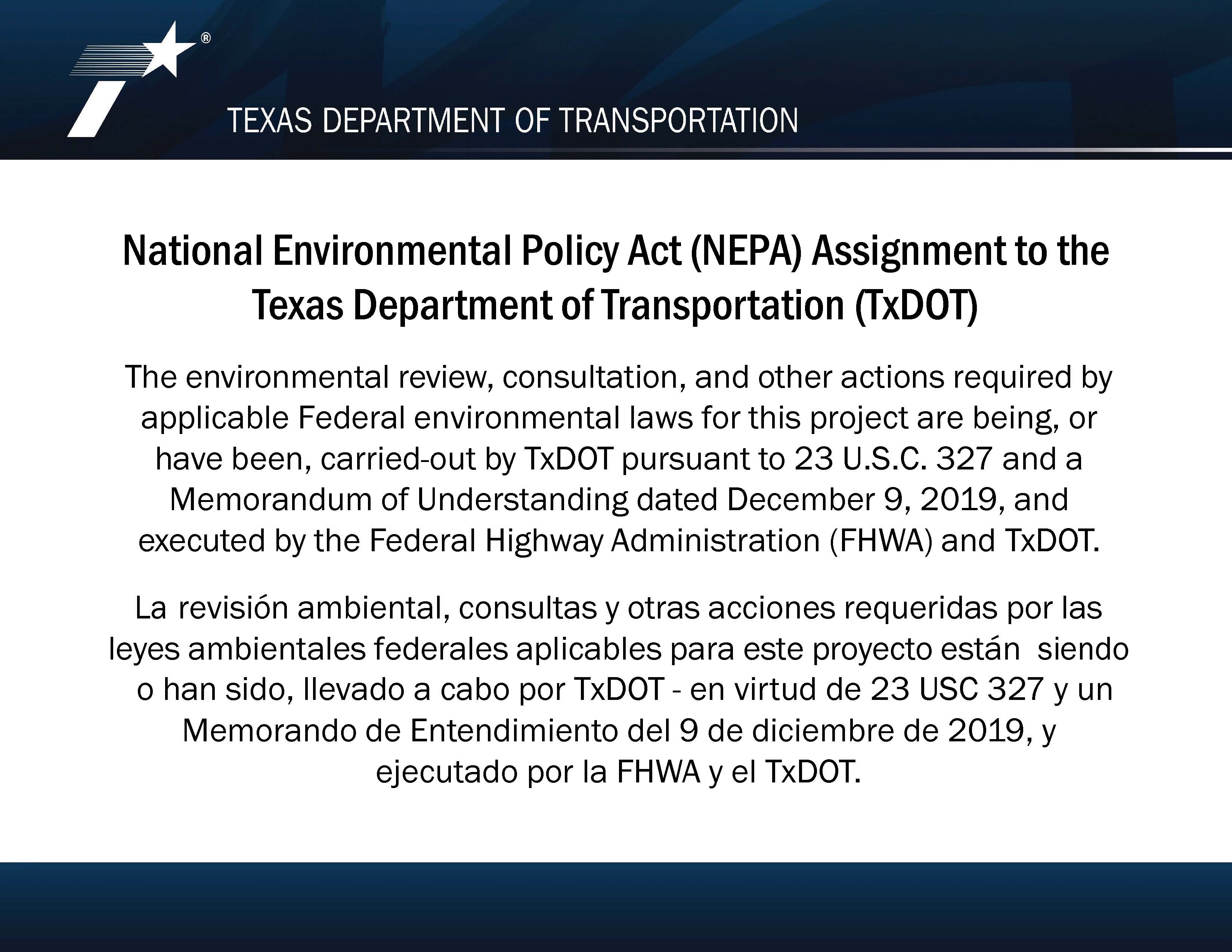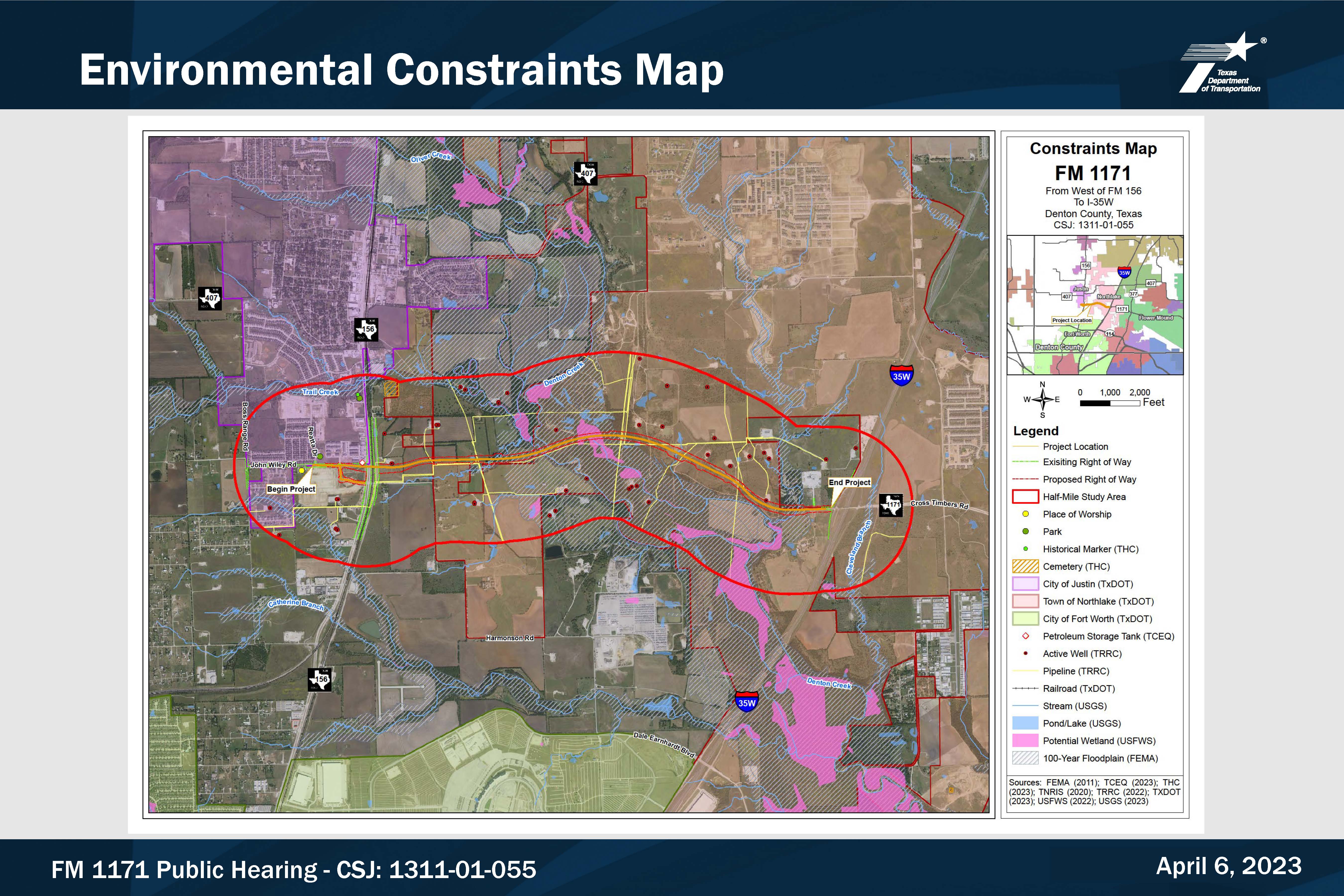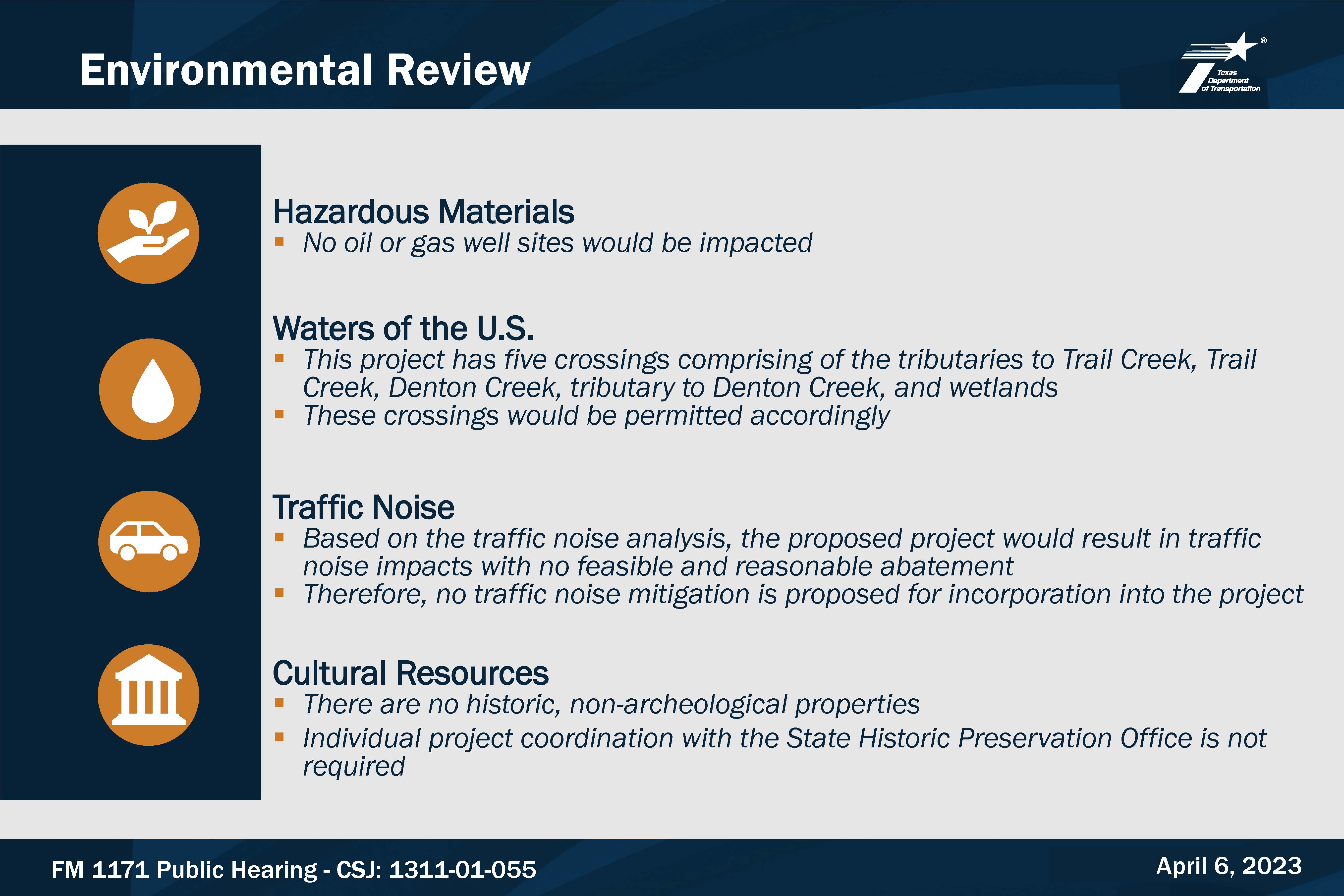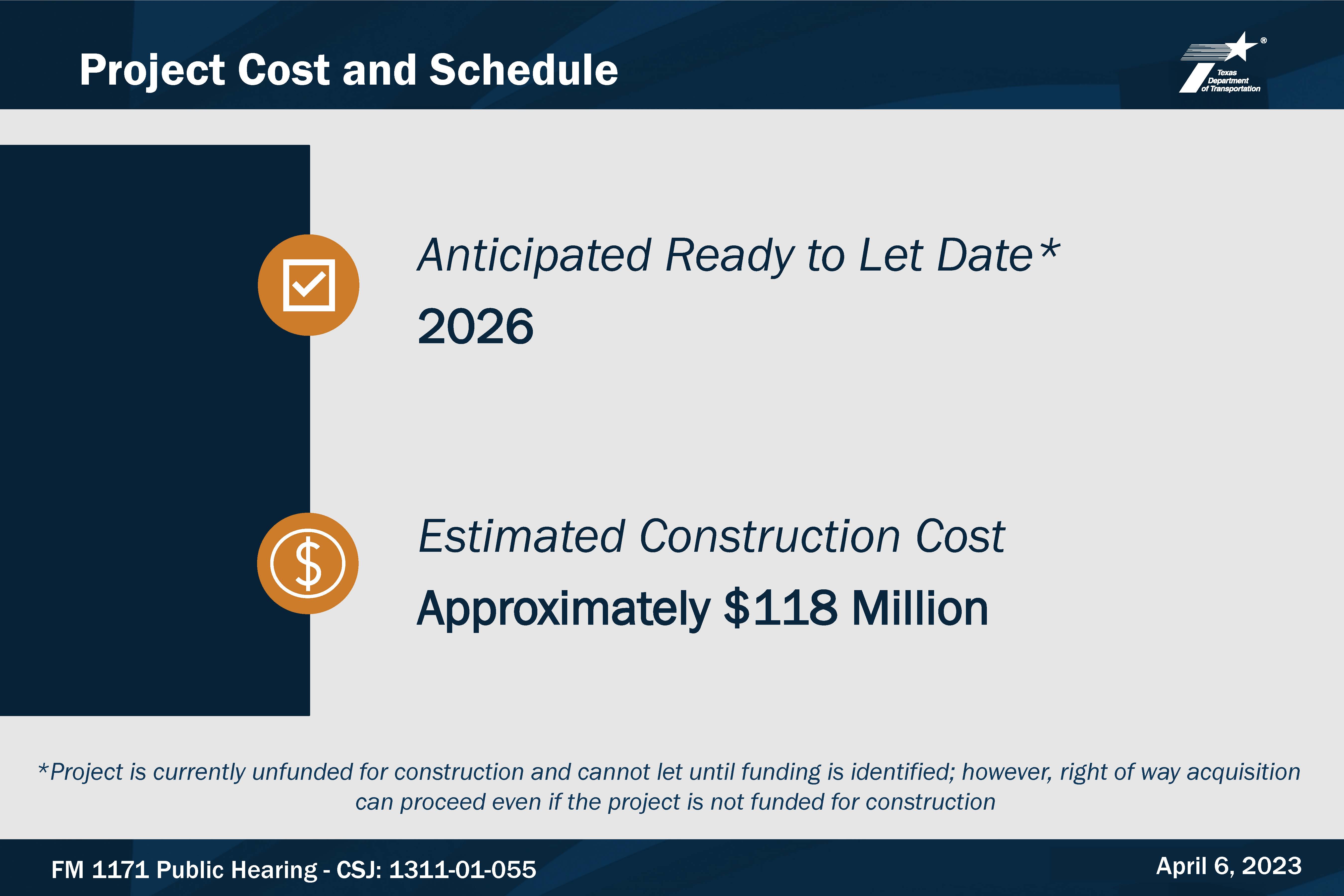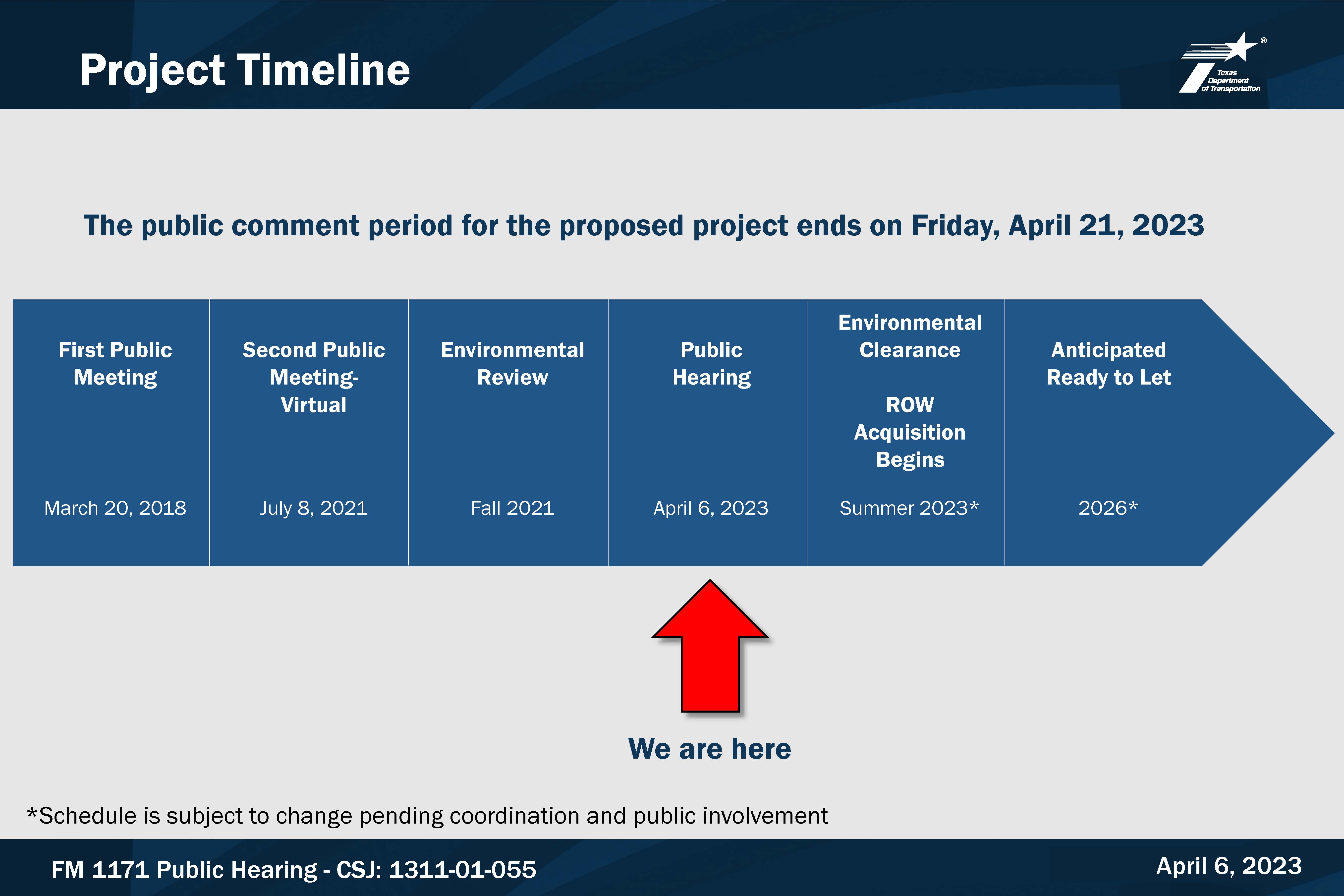 SCHEMATIC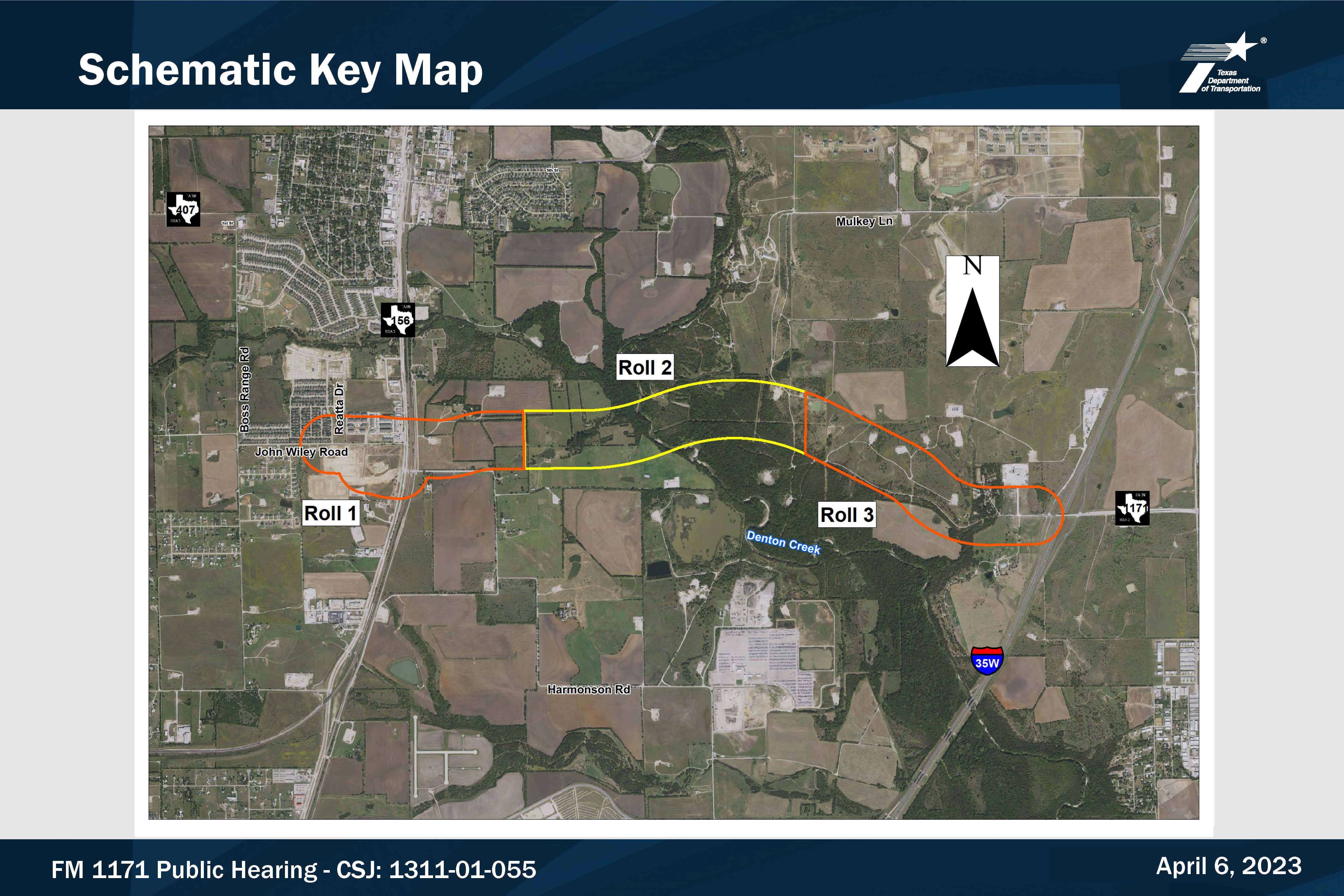 HOW TO PROVIDE COMMENTS
The deadline for providing comments is April 21, 2023.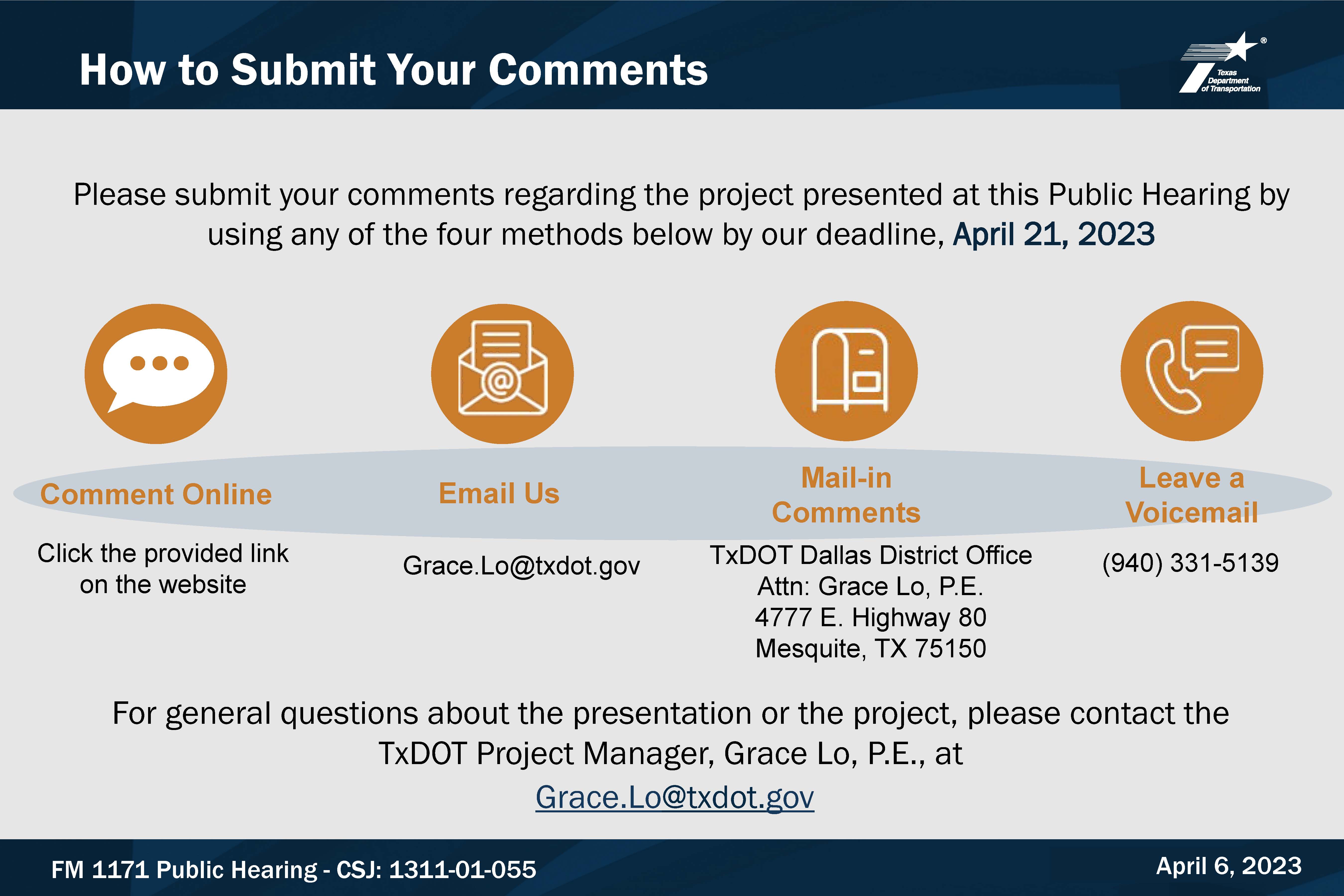 QUESTIONS?
Contact the TxDOT project manager Grace Lo, P.E. to ask questions about the project at [email protected] or (214) 320-6627.
To view the July 2021 public meeting materials, click HERE