Virtual Public Meeting for FM 407
From Bill Cook Road to FM 1830
Denton County
CSJs 1310-01-048, 1310-01-049, 1568-02-016
Monday, March 27, 2023
The virtual meeting begins on Monday, March 27, 2023 at 6:00 PM and will remain available online through the comment period deadline of April 11, 2023. During this time, please view the project materials and other information provided on this site to learn about the project and provide your comments.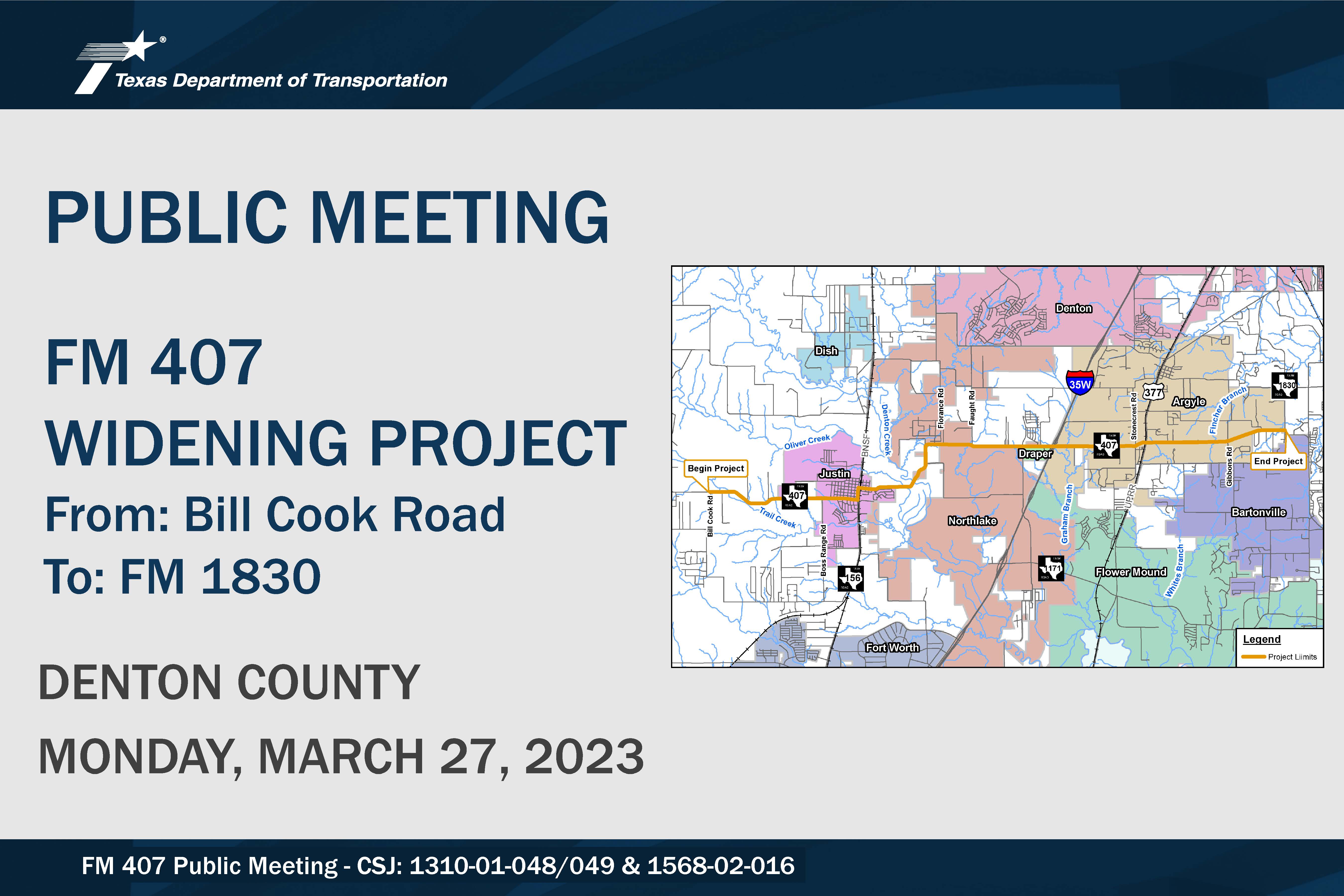 PROJECT DESCRIPTION
The proposed project would widen the existing 2-lane rural, undivided roadway to a 6-lane, urban divided facility for approximately 11.5 miles along FM 407 in Denton County. The project would include bicycle and pedestrian accommodations.
PRESENTATION
TxDOT EXHIBITS
You may click on any of the project exhibits below to view them at full size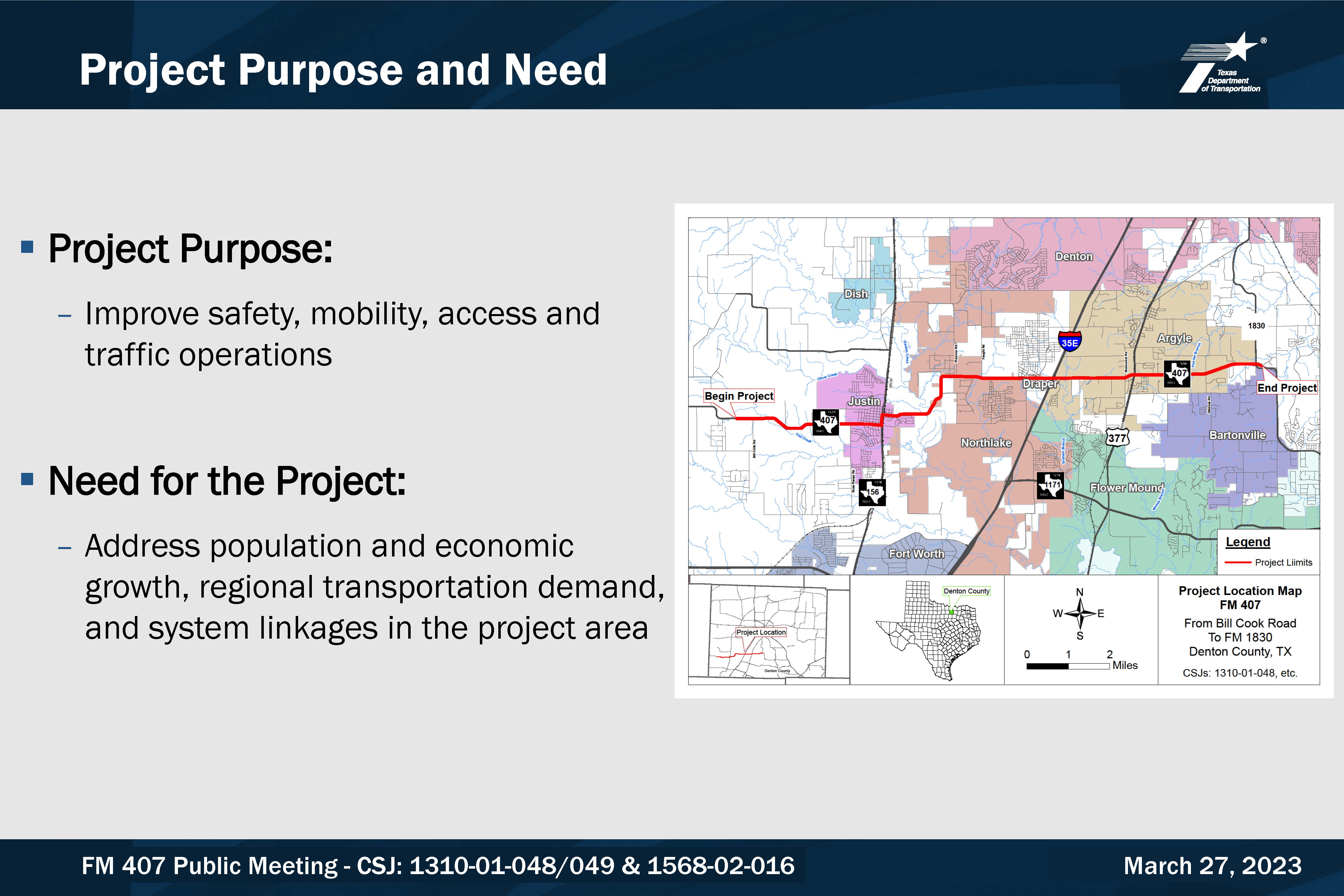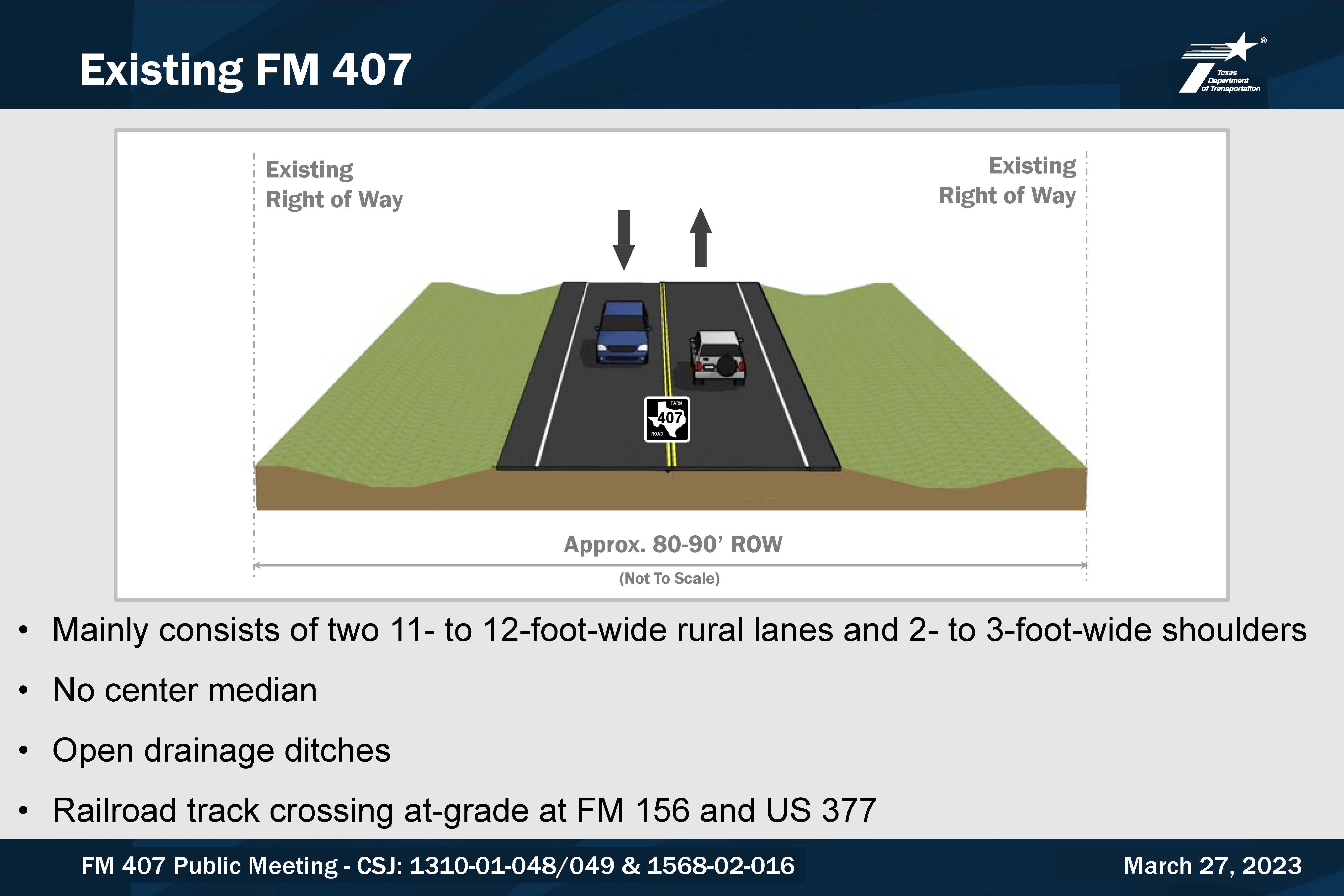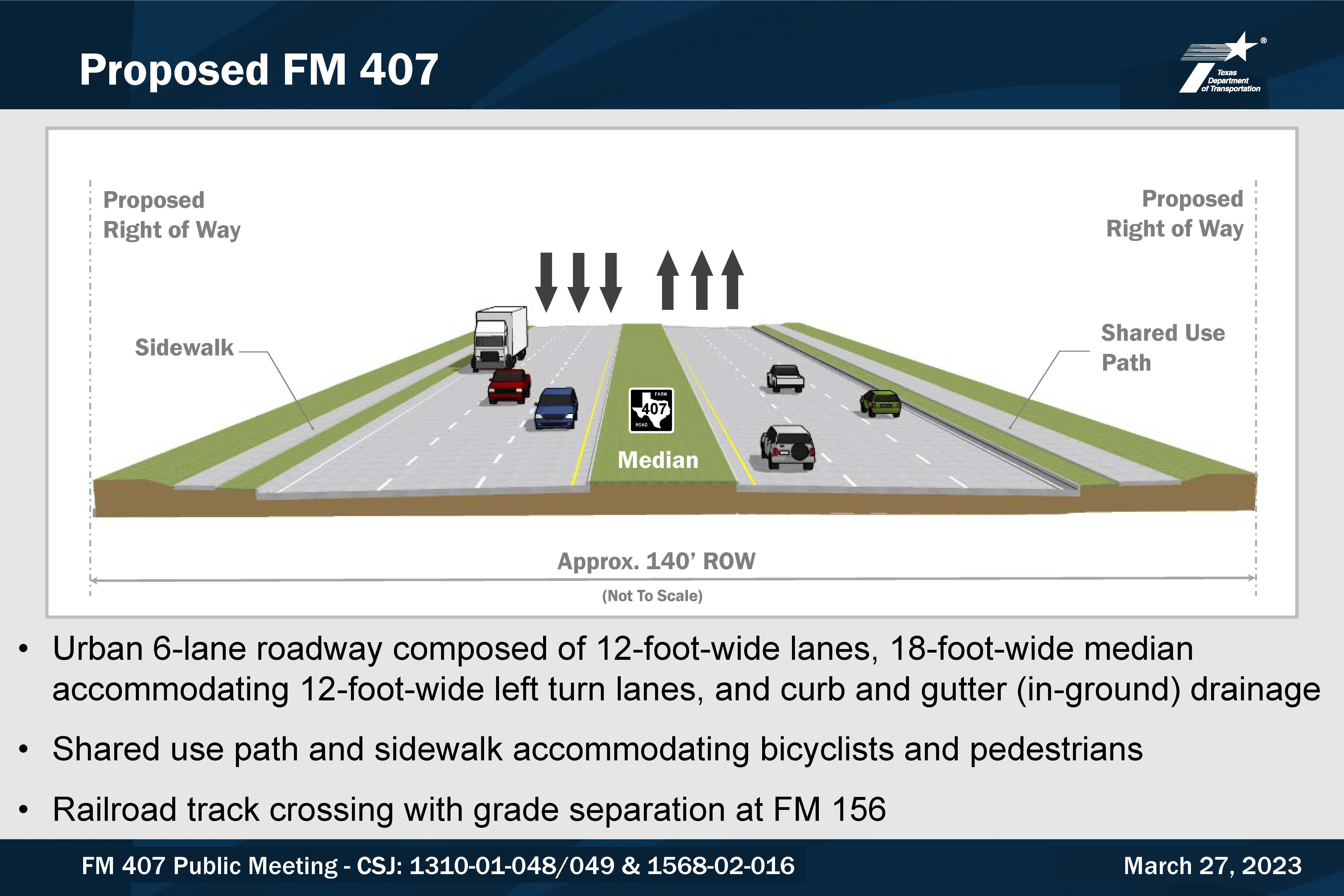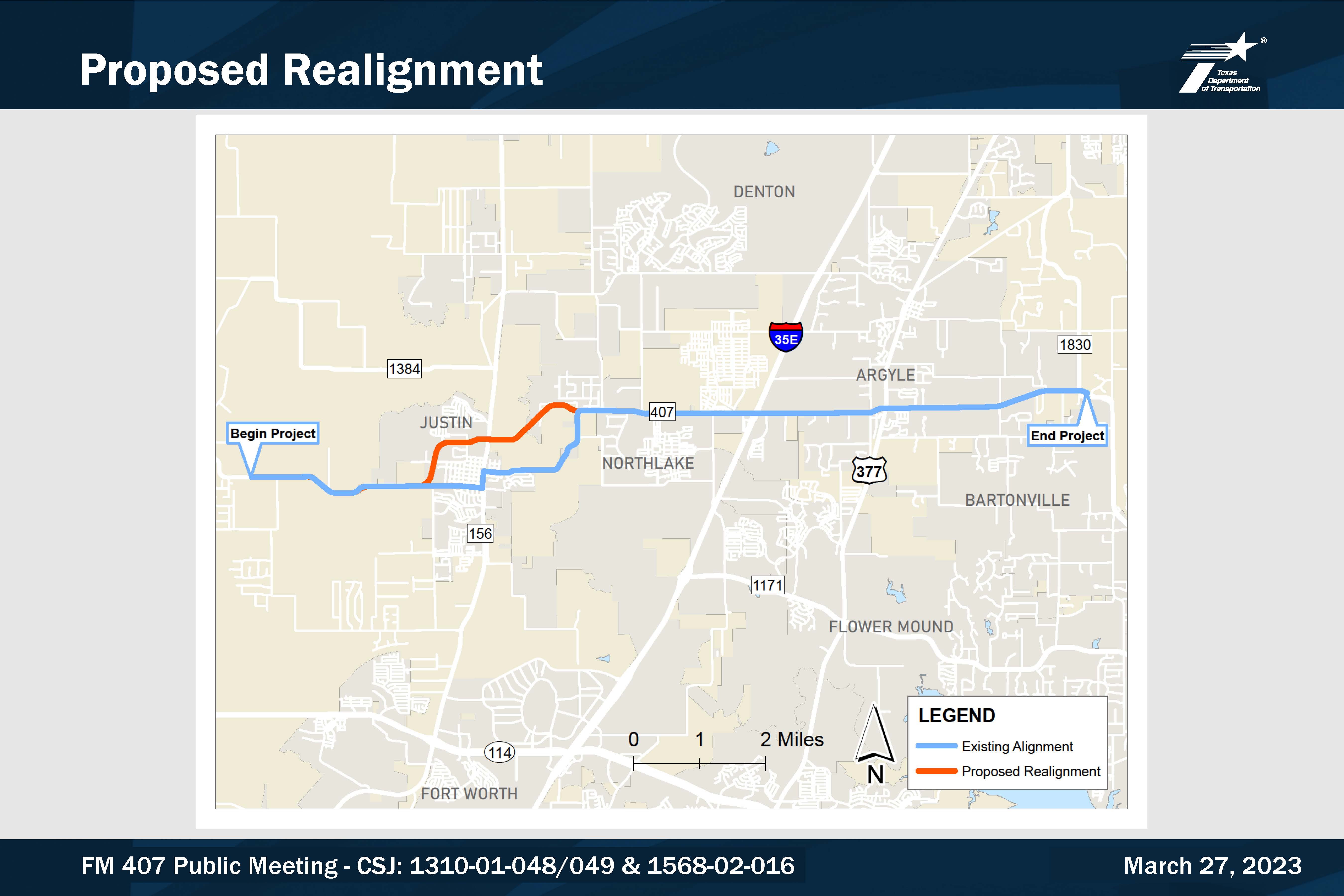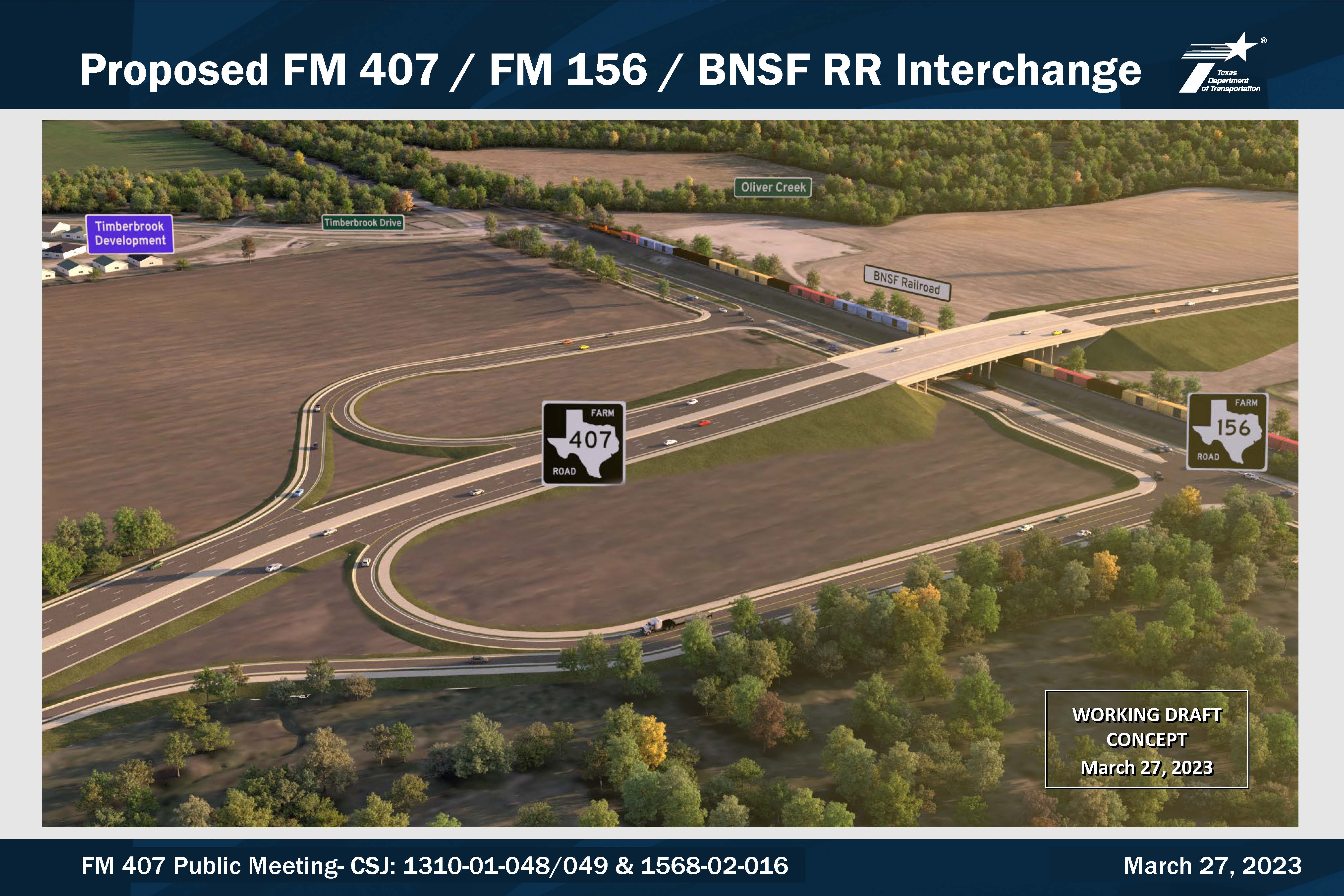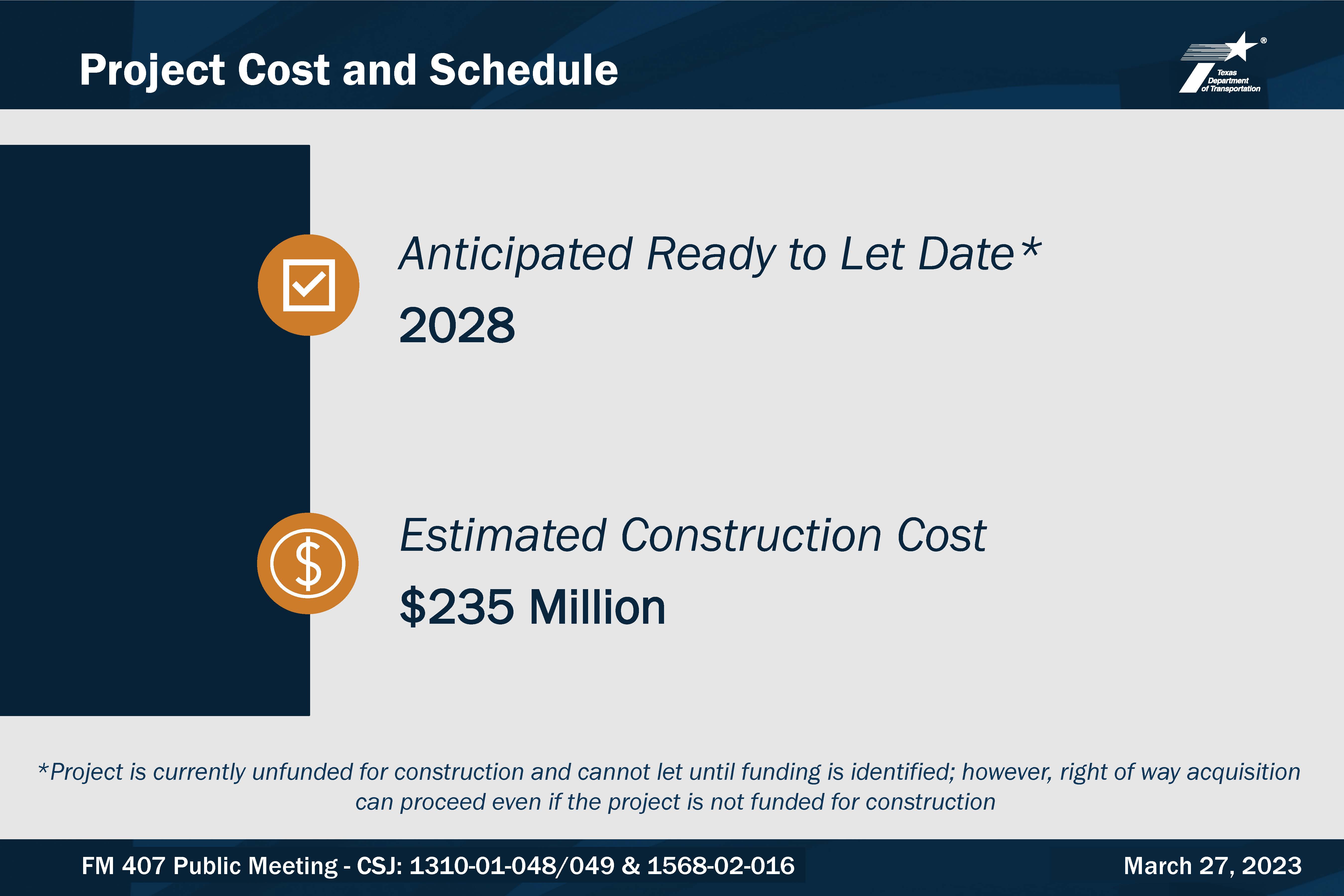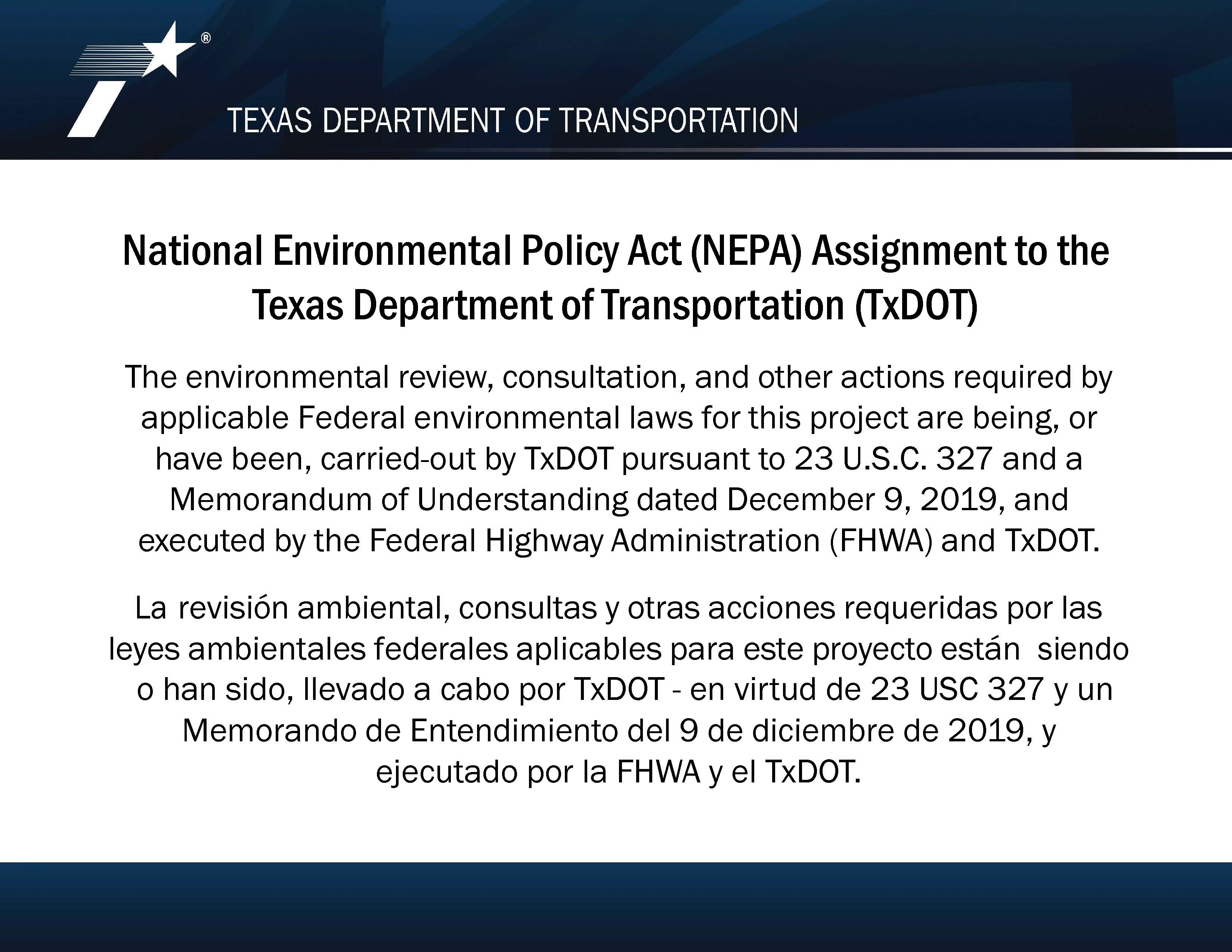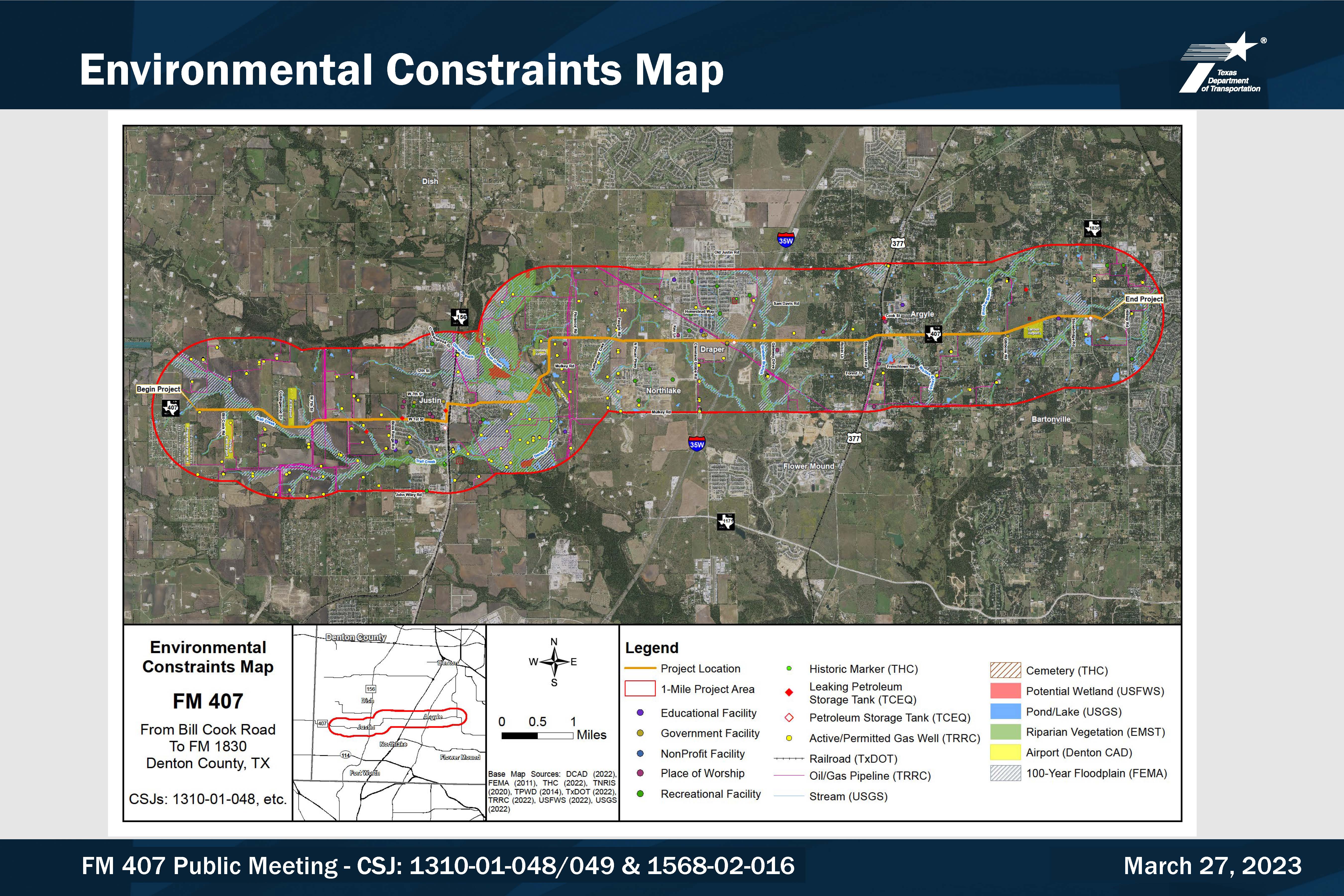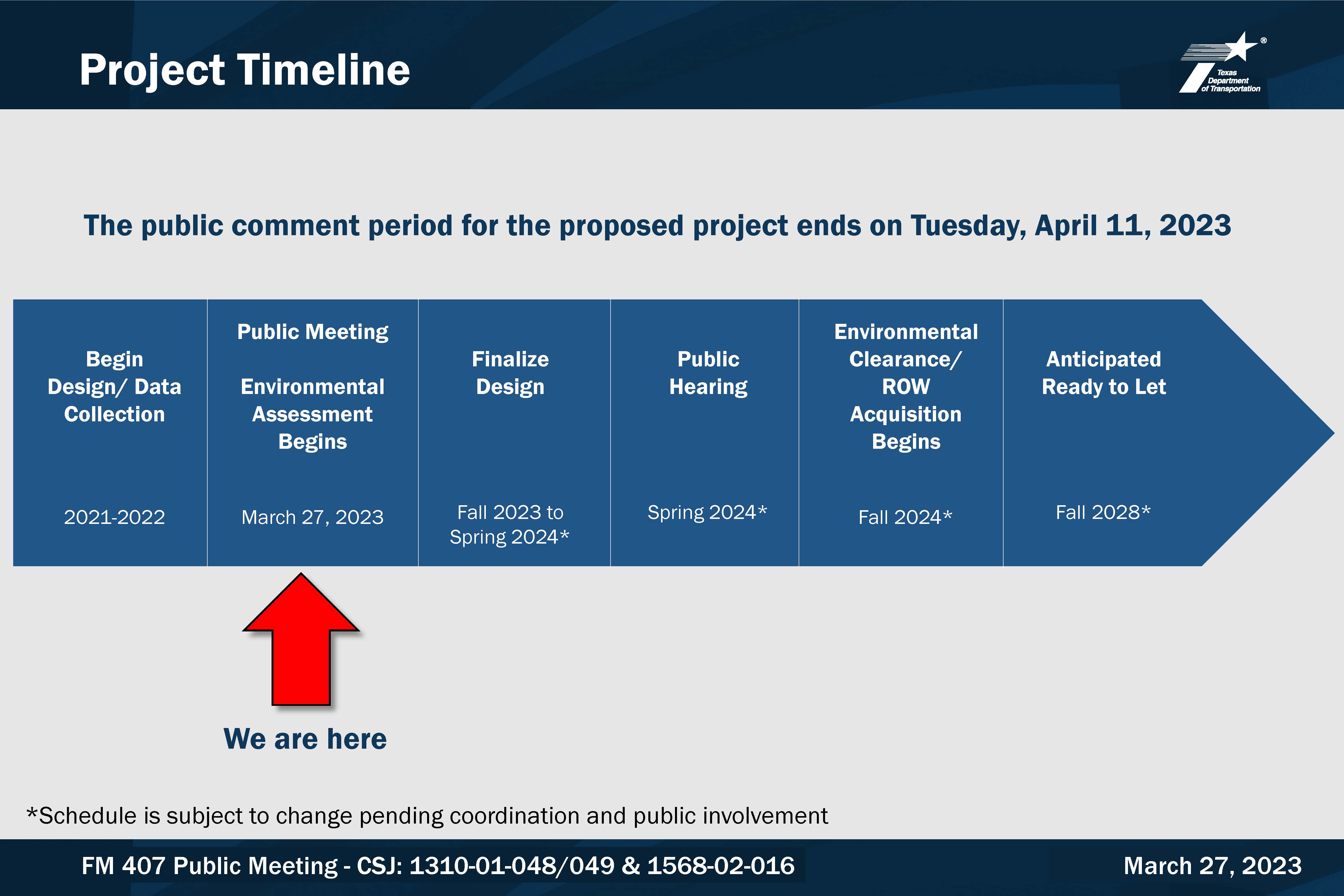 SCHEMATIC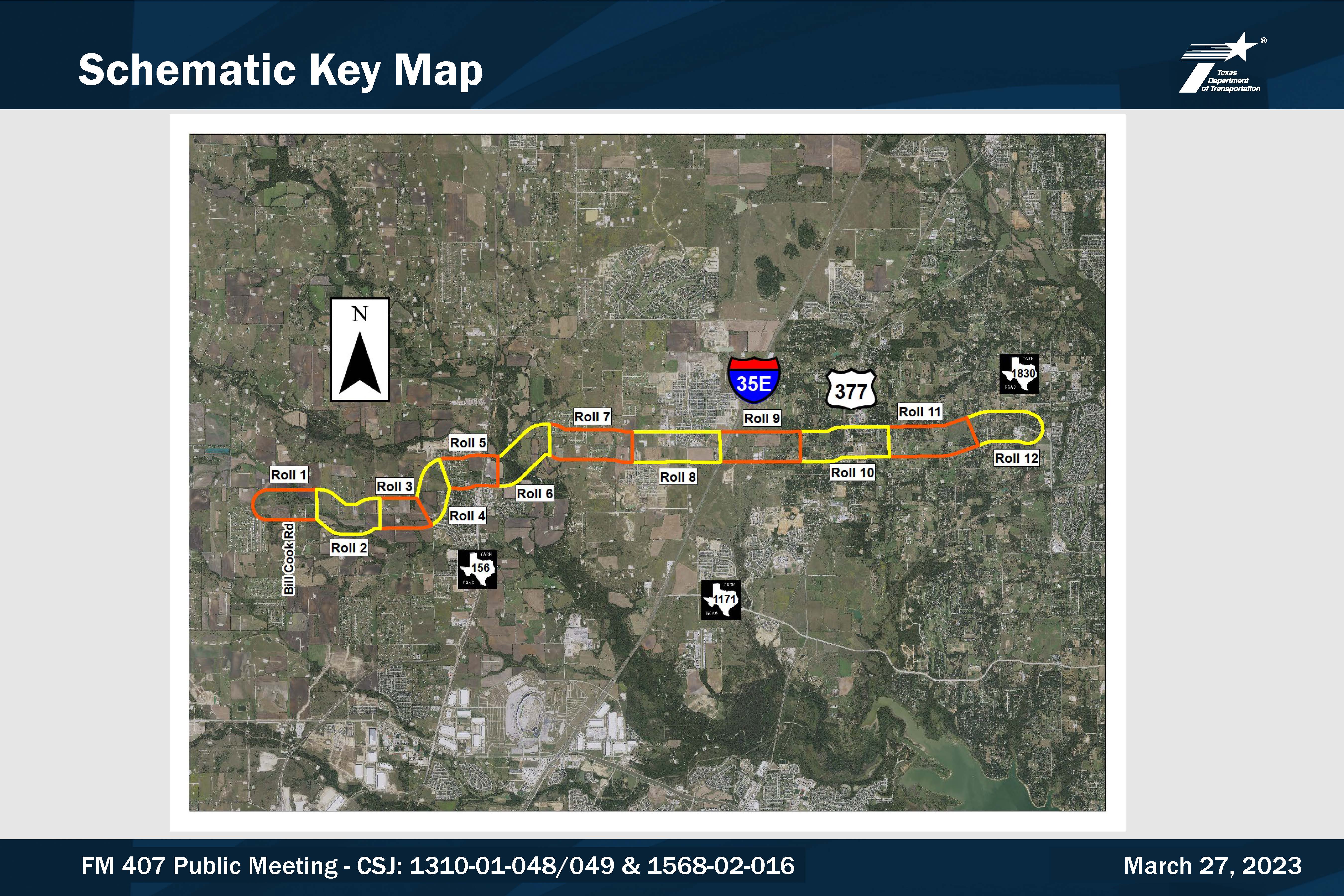 Roll 1
Roll 2
Roll 3
Roll 4
Roll 5
Roll 6
Roll 7
Roll 8
Roll 9
Roll 10
Roll 11
Roll 12
RIGHT OF WAY (ROW) INFORMATION
The proposed improvements would potentially require new ROW and potentially displace six residences.
Information about the process for state purchase of ROW and relocation assistance may be found in the following pamphlets:
Relocation Assistance: English
Relocation Assistance: Spanish
State Purchase of ROW: English
State Purchase of ROW: Spanish
HOW TO PROVIDE COMMENTS
The deadline for providing comments is April 11, 2023.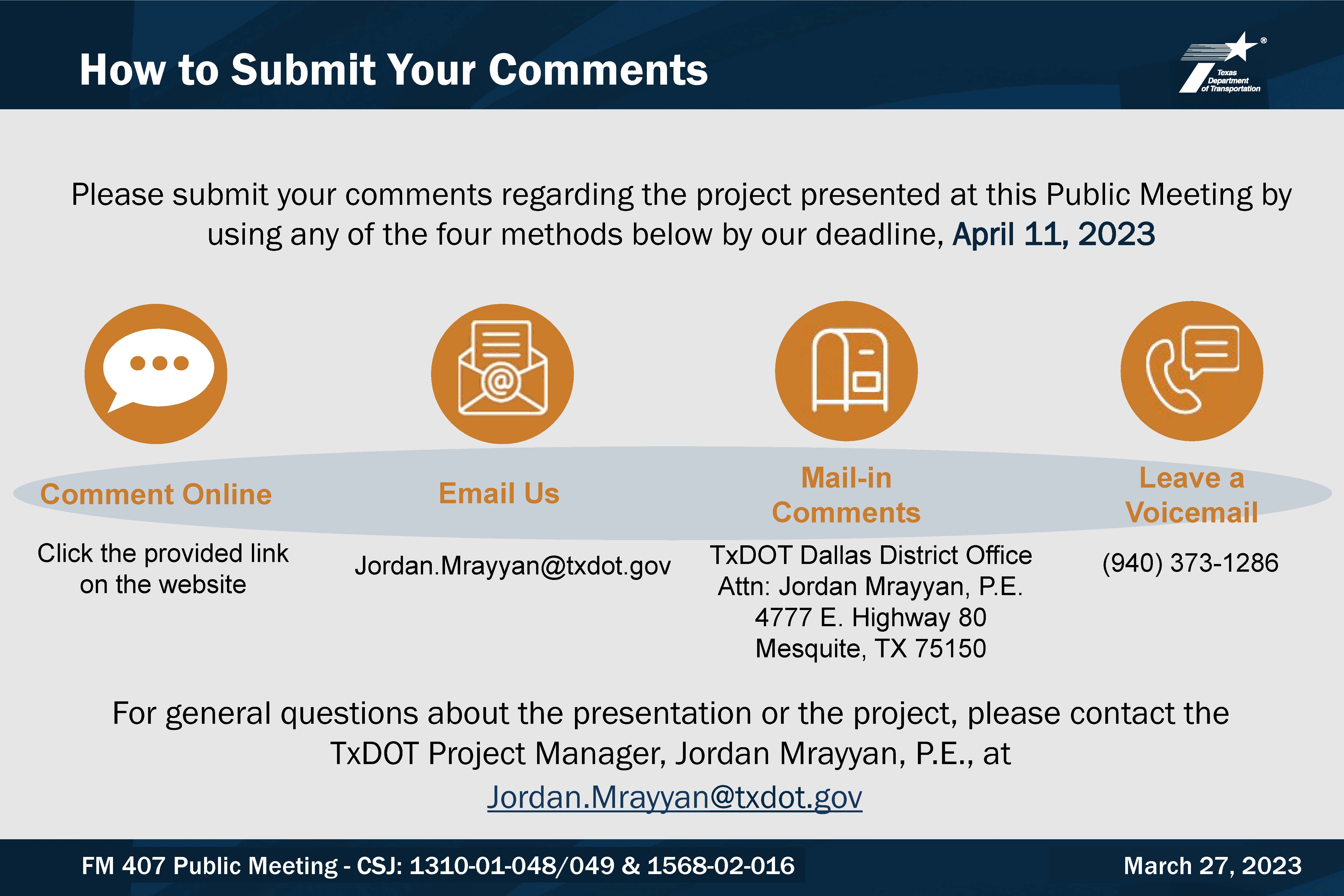 QUESTIONS?
Contact the TxDOT project manager Jordan Mrayyan, P.E. to ask questions about the project at [email protected] or (214) 320-4431.