Northwest Highway Feasibility Study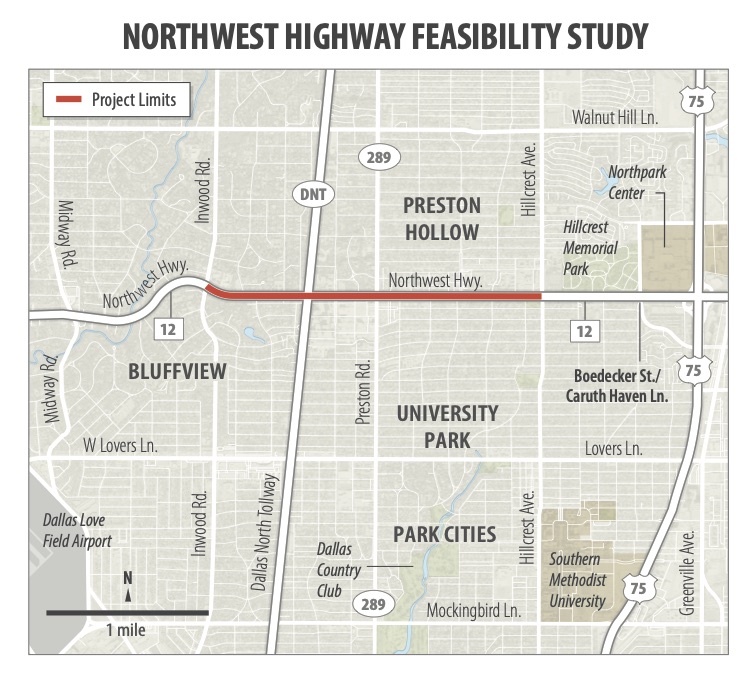 What is the purpose of the study?
This study intends to build on the Northwest Highway and Preston Road Area Plan that was completed by NCTCOG in late 2016. NCTCOG requested that TxDOT evaluate options for the Northwest Highway corridor after finding that "both residential and commercial property owners visualize improved mobility in the study area."
Priorities identified in the Area Plan include traffic congestion, parking problems, pedestrian and bike accessibility, and drainage and lighting deficiencies. Additional priorities identified through public outreach will also be considered.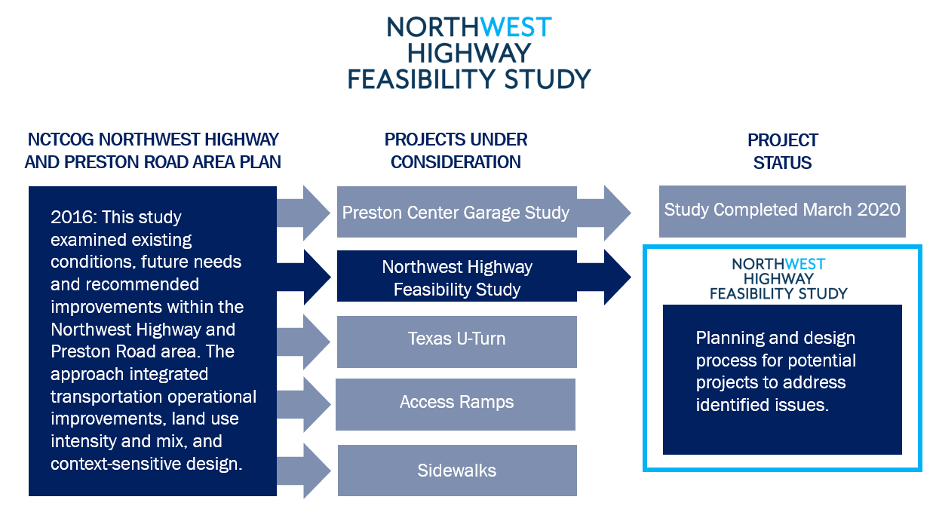 Projected Timeline and Milestones
*Please note that the project schedule is subject to change.

When will construction begin?
This study serves as an initial step in the planning and design process for potential transportation-related improvements to the Northwest Highway corridor. It is currently unknown whether construction will take place. If a project is identified for construction, there are many steps that must be completed before construction begins, such as more in-depth environmental analysis, public involvement, roadway design, right-of-way mapping, and identifying funding.
Project contact information
For questions or comments, please contact:
Stephen Endres, P.E.
Project Manager
[email protected]
(214) 320-4469
Get involved
The comment period for this project has been extended until January 31, 2021.
Northwest Highway Sign up to Receive Study Updates