Virtual Public Meeting for Spur 399 Extension in Collin County
Spur 399 from US 75 to US 380
Collin County, Texas
CSJs 0364-04-051, 0047-05-058, 0047-10-002
October 21, 2021
The Spur 399 virtual public meeting begins on Thursday, October 21, 2021 at 6 PM and will remain online through the comment period deadline of Friday, November 5, 2021. During this time, please review the project materials and other information provided on this site to learn about the proposed project and provide your comments.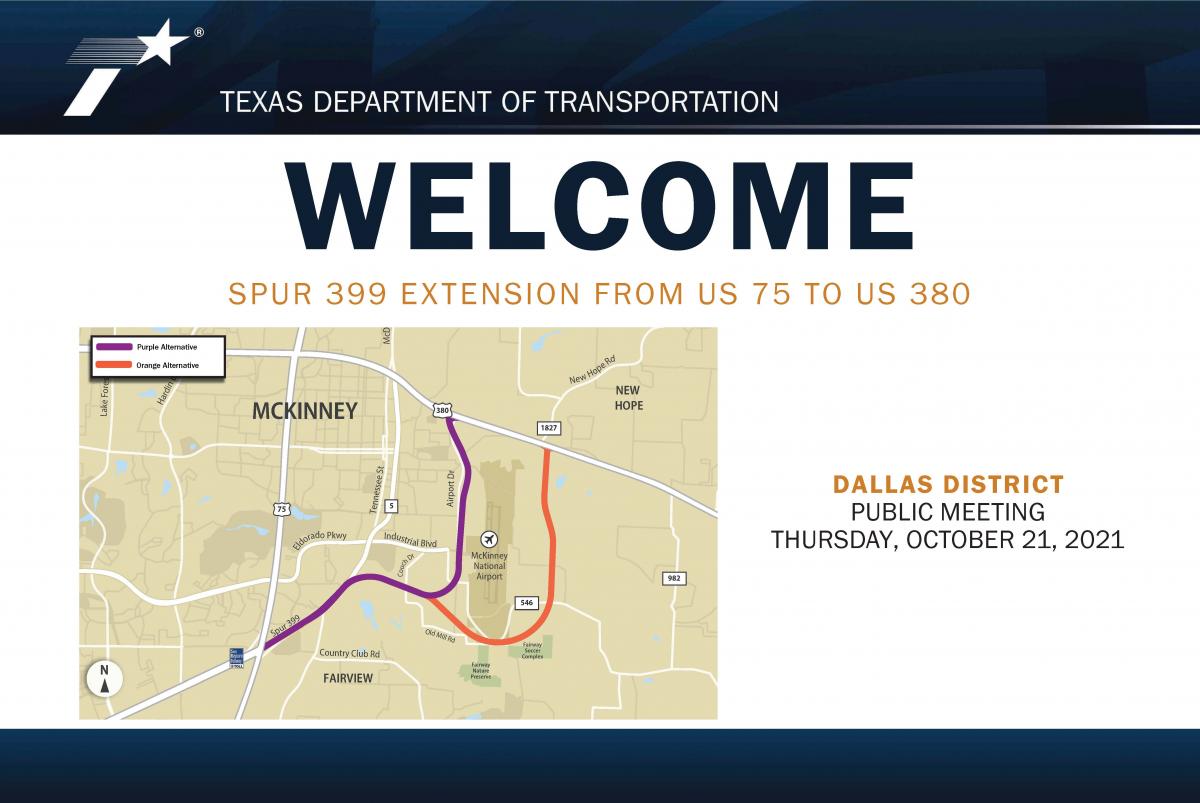 The Texas Department of Transportation (TxDOT) is preparing an Environmental Impact Statement (EIS) for the proposed Spur 399 Extension project in Collin County from US 75 south of McKinney to US 380 east of McKinney. Two new location build alternatives, located on the east and west sides of the McKinney National Airport, are under study. The proposed project would provide a 6 to 8-lane freeway with frontage roads.
Please view the video presentation and exhibits below for a summary of the status of the proposed project and the environmental studies currently underway. Schematics providing more detailed views of the project alternatives are also provided for your review, along with an interactive map.
PRESENTATION
The presentation slides and script are also available in PDF format here:
FREQUENTLY ASKED QUESTIONS AND GLOSSARY OF TERMS
Frequently Asked Questions
Glossary of Terms
EXHIBITS
You may click on any of the project exhibits below to view them at full size.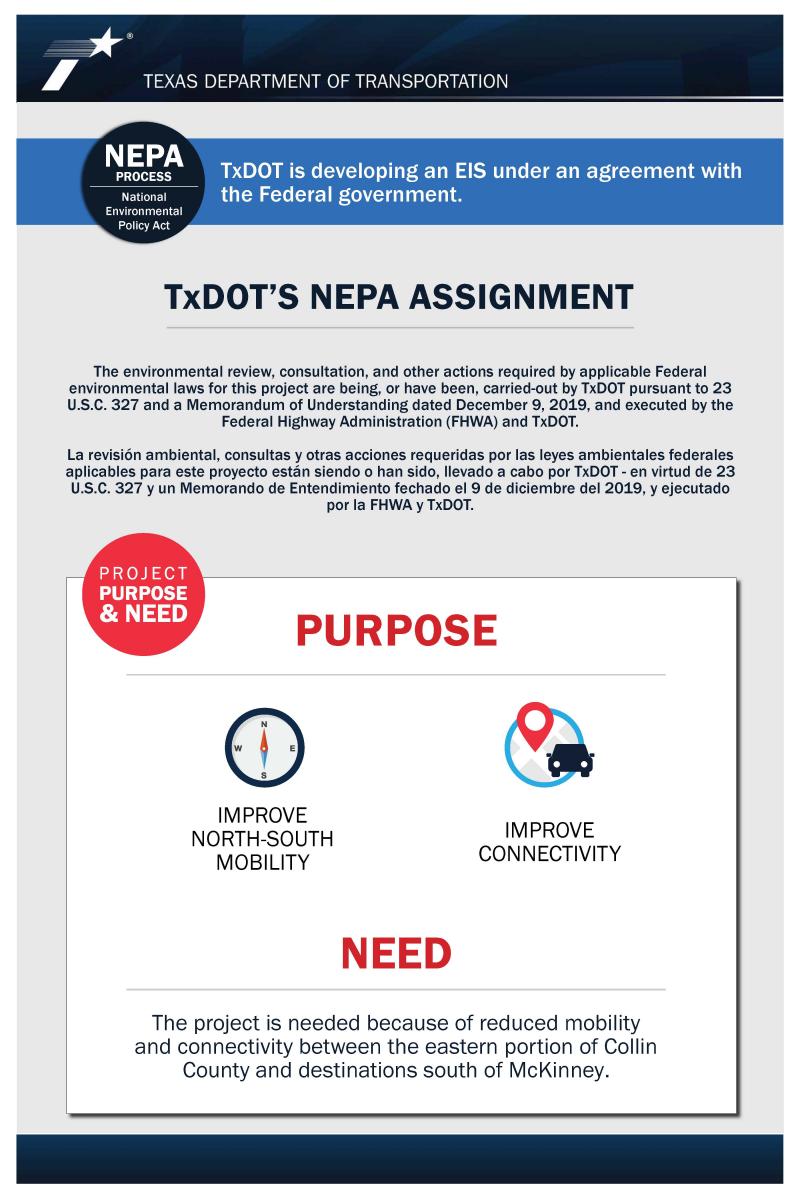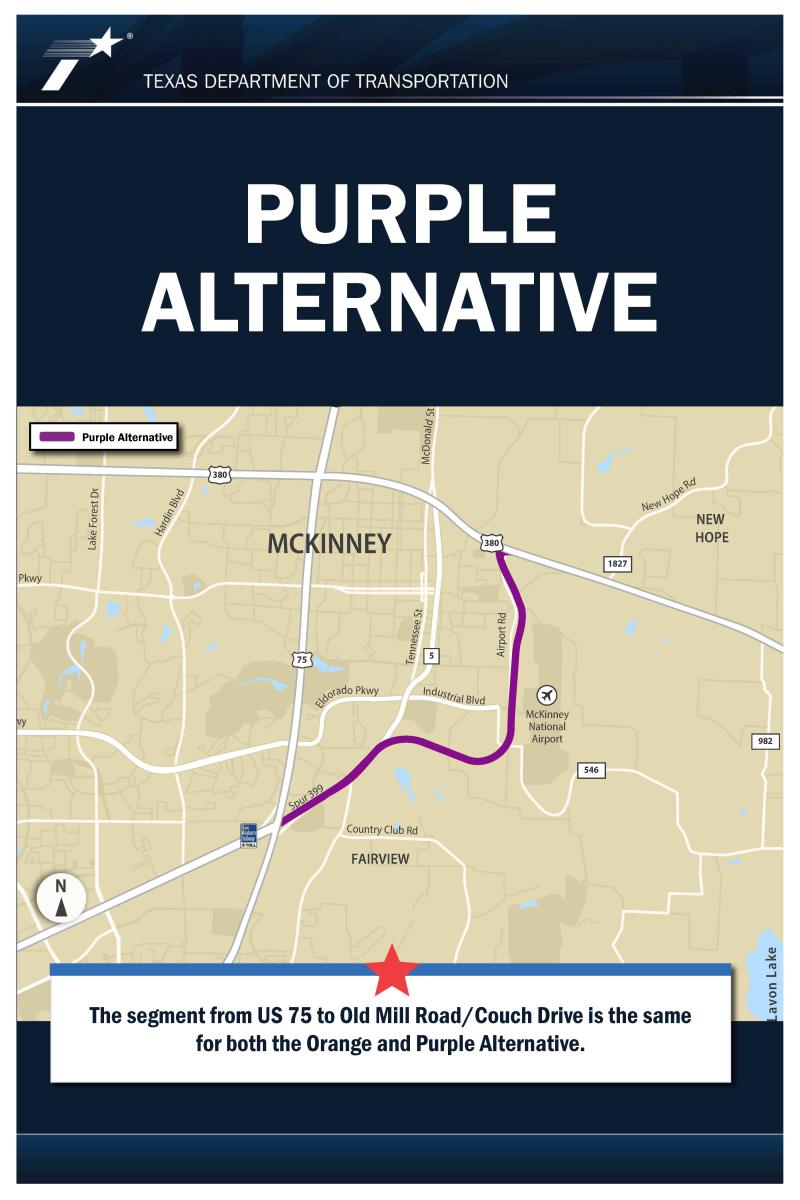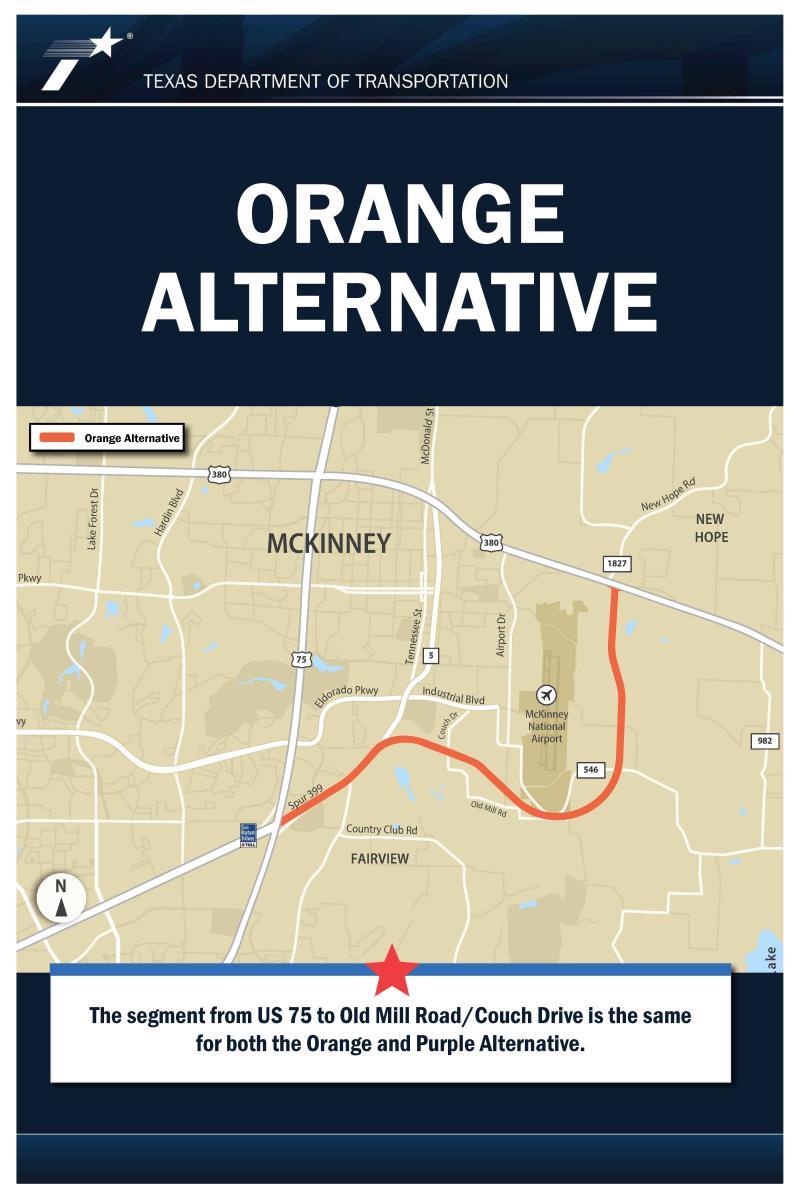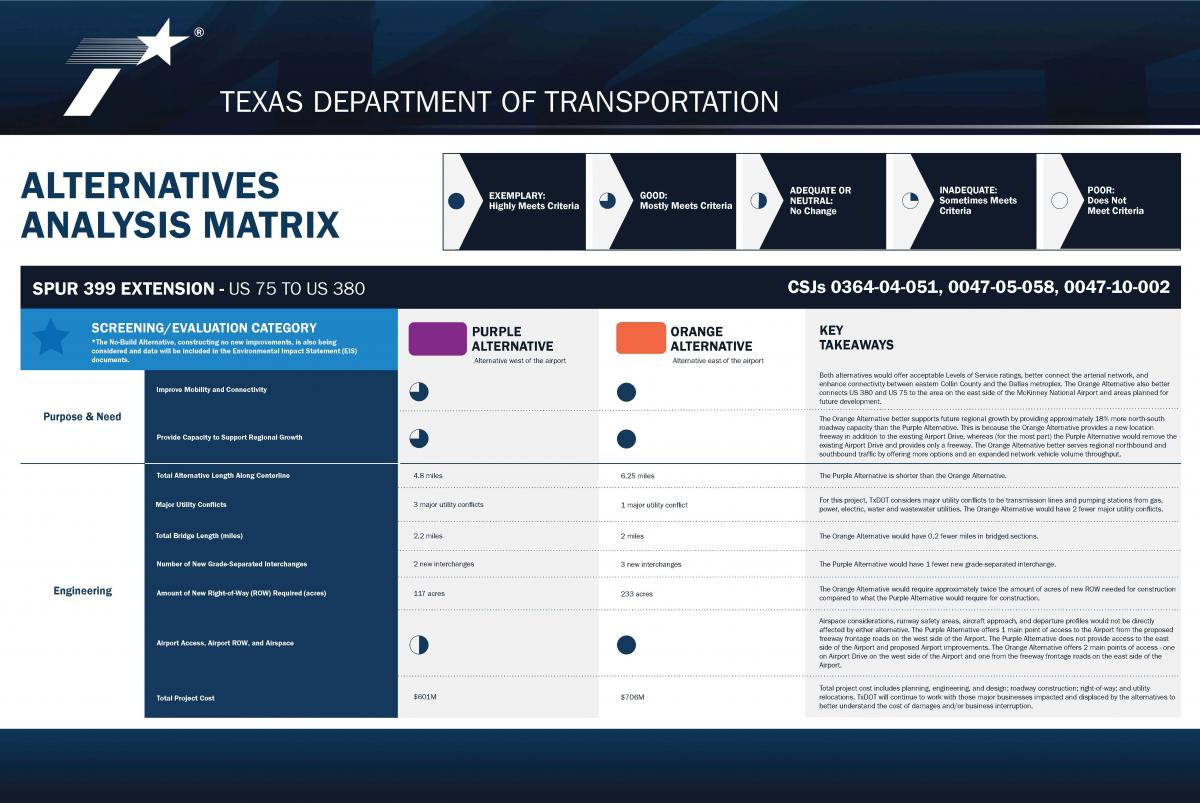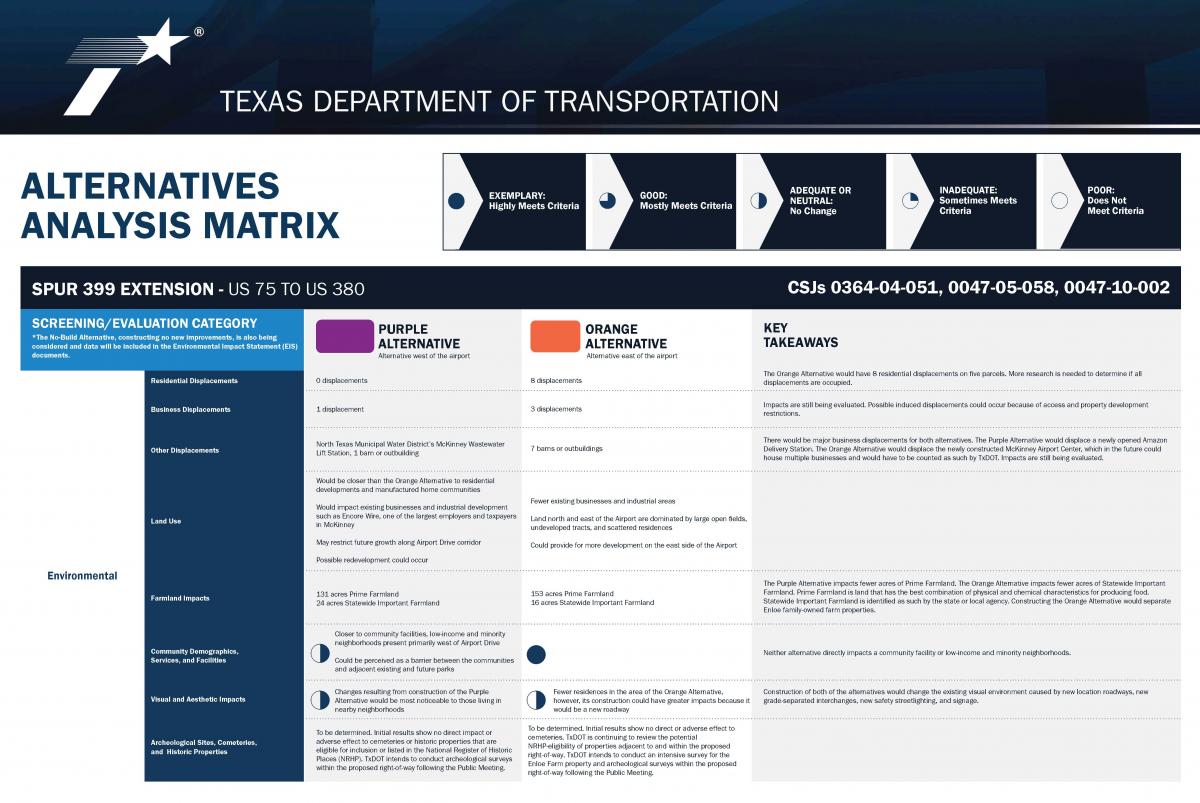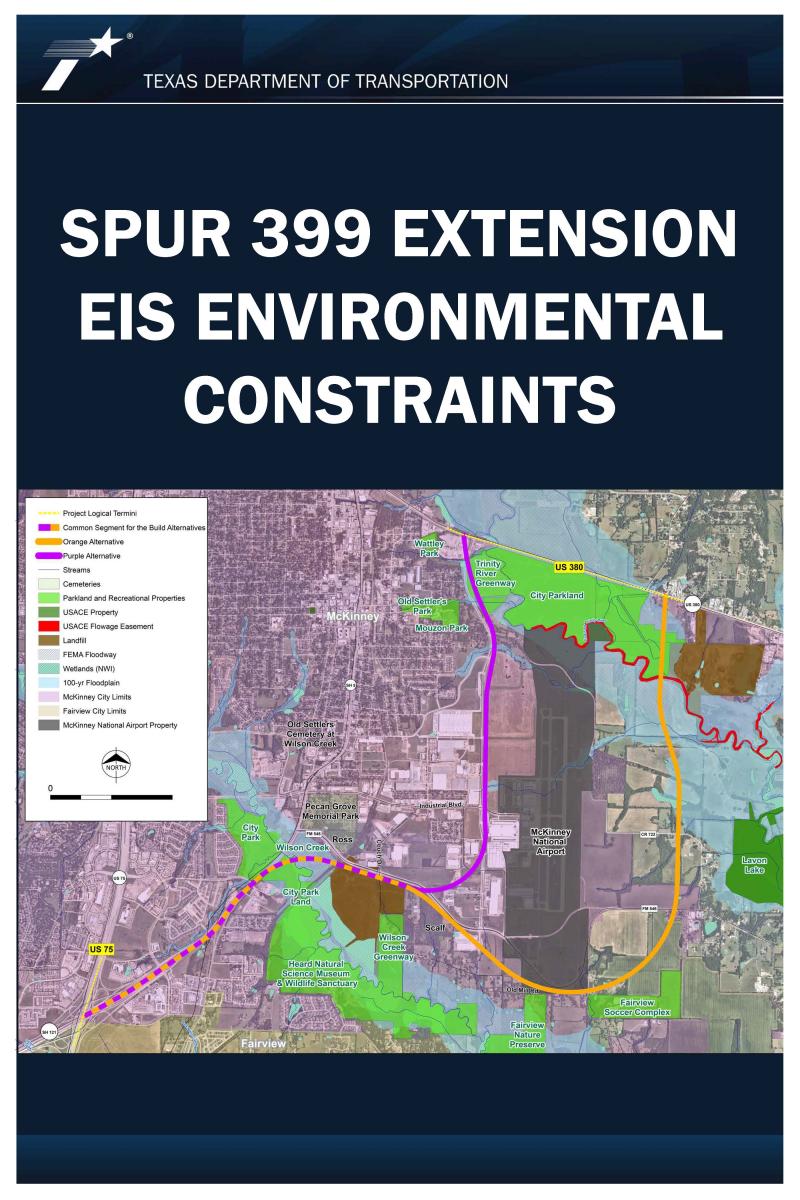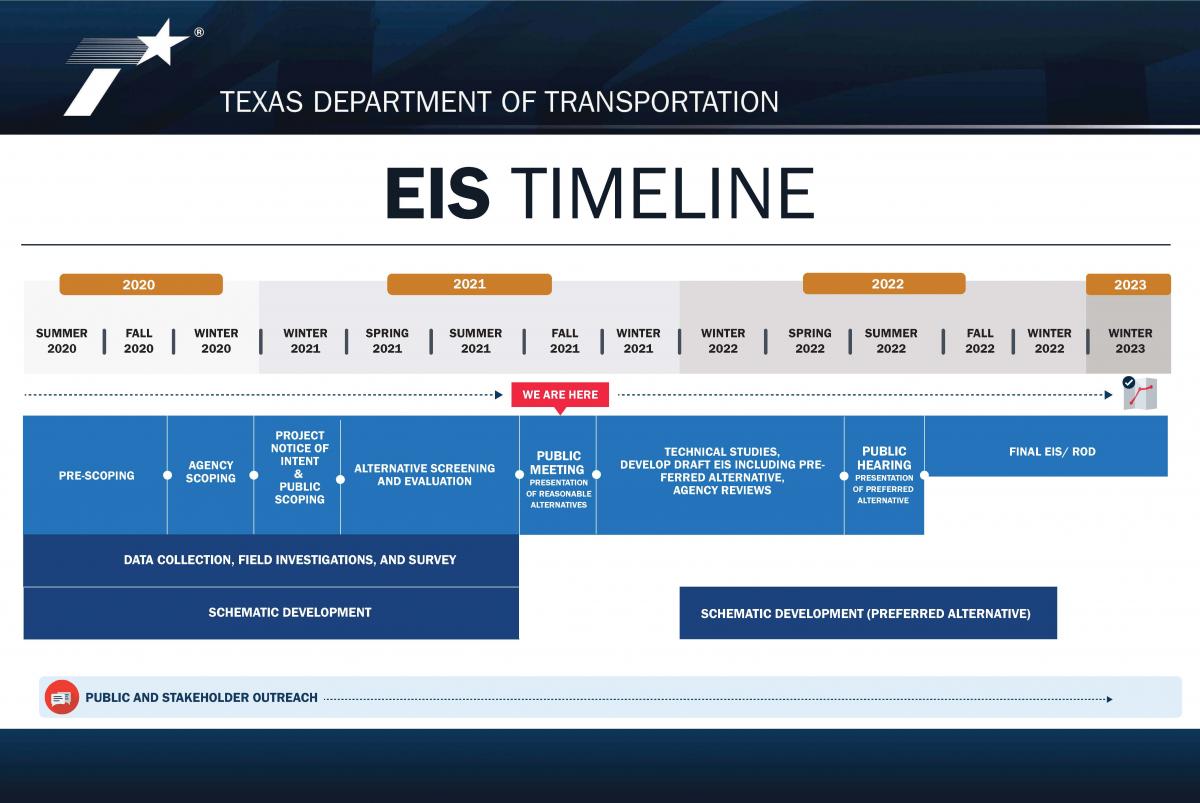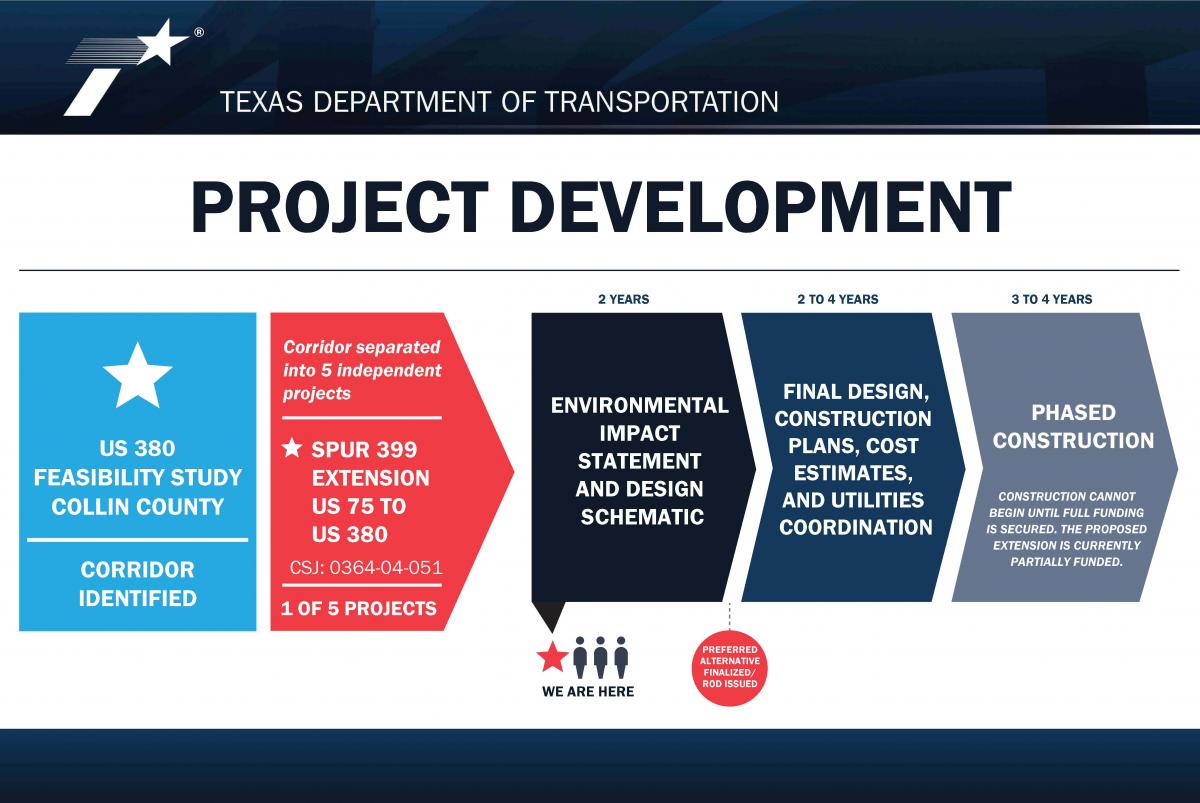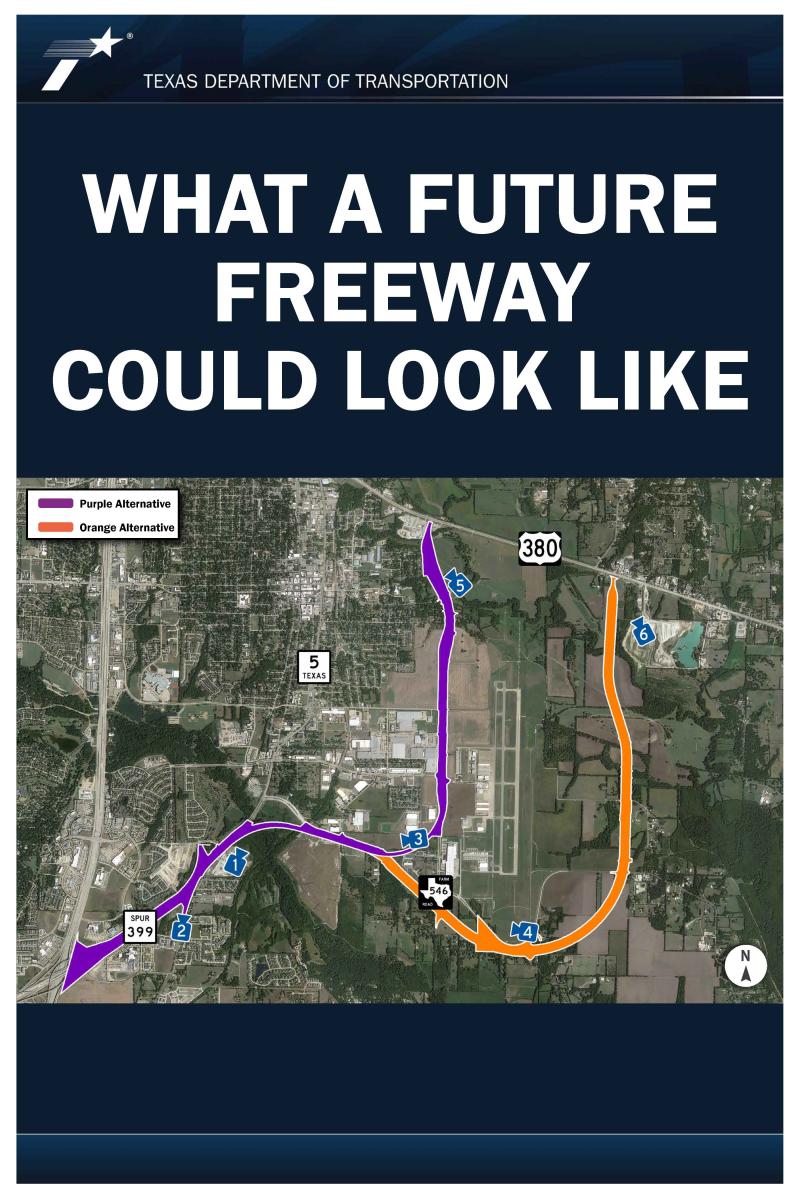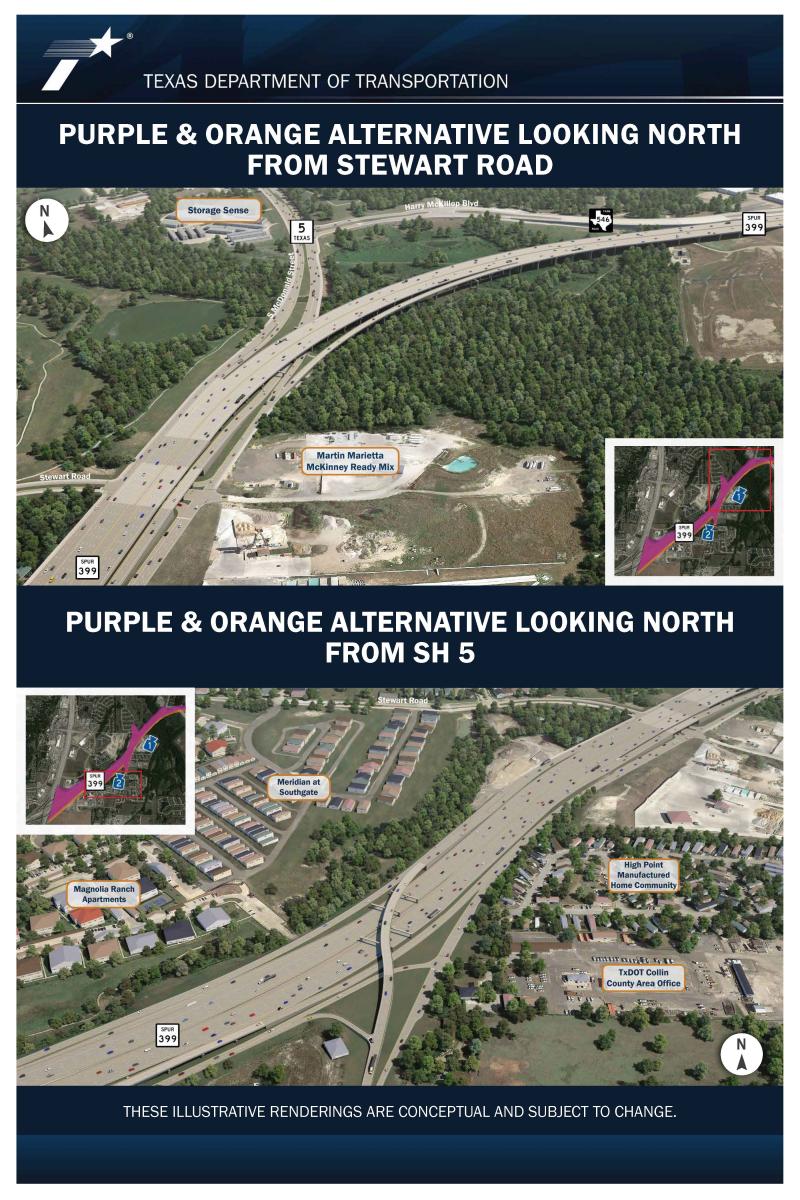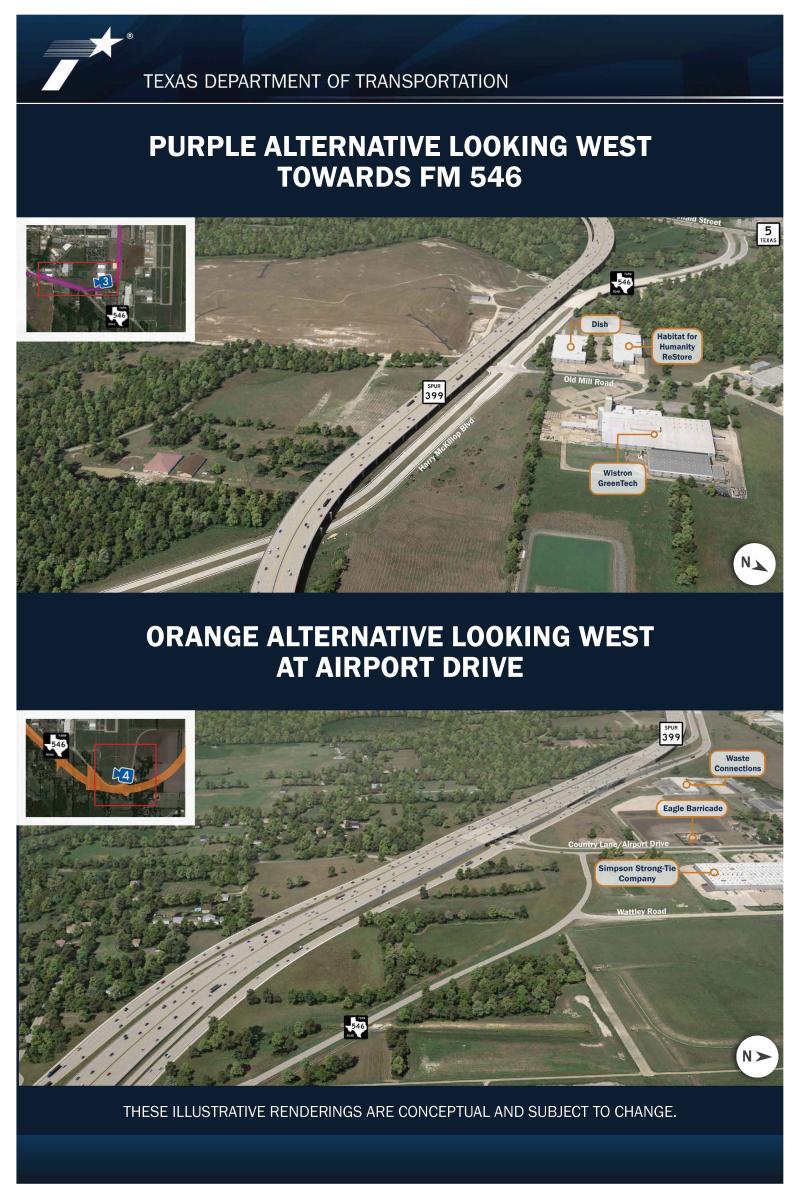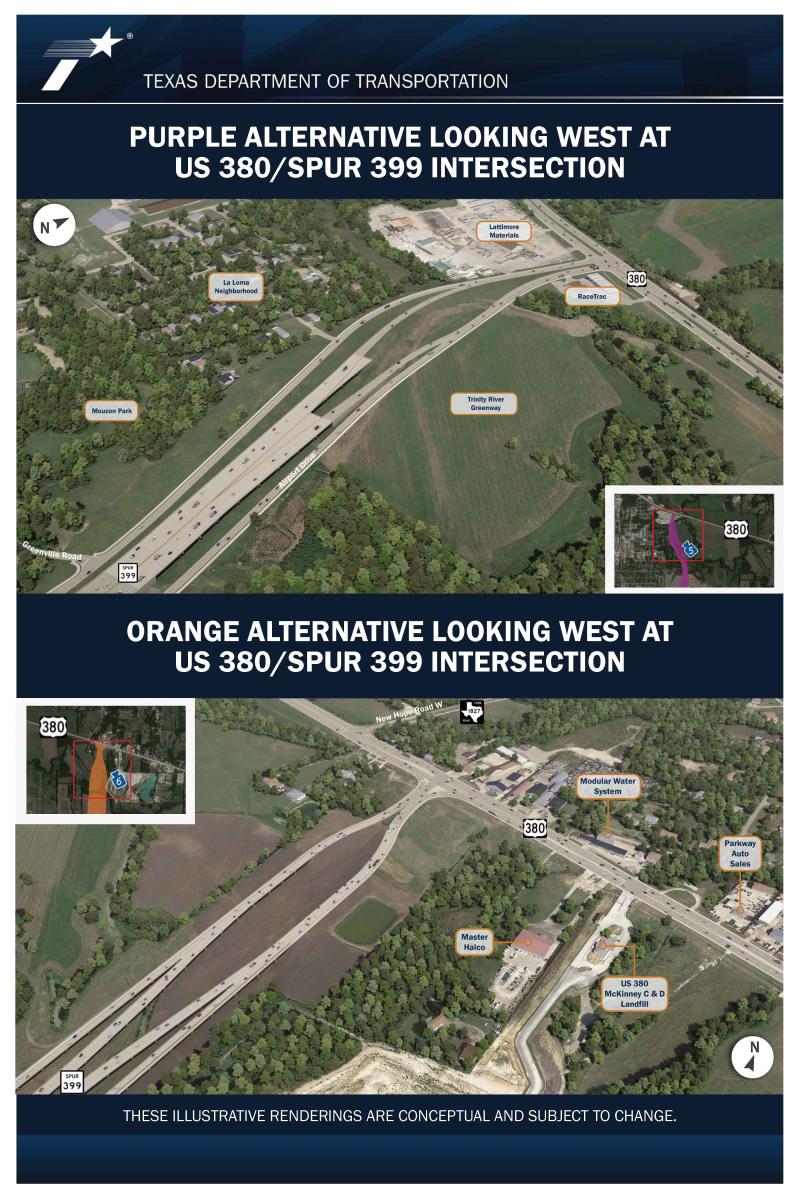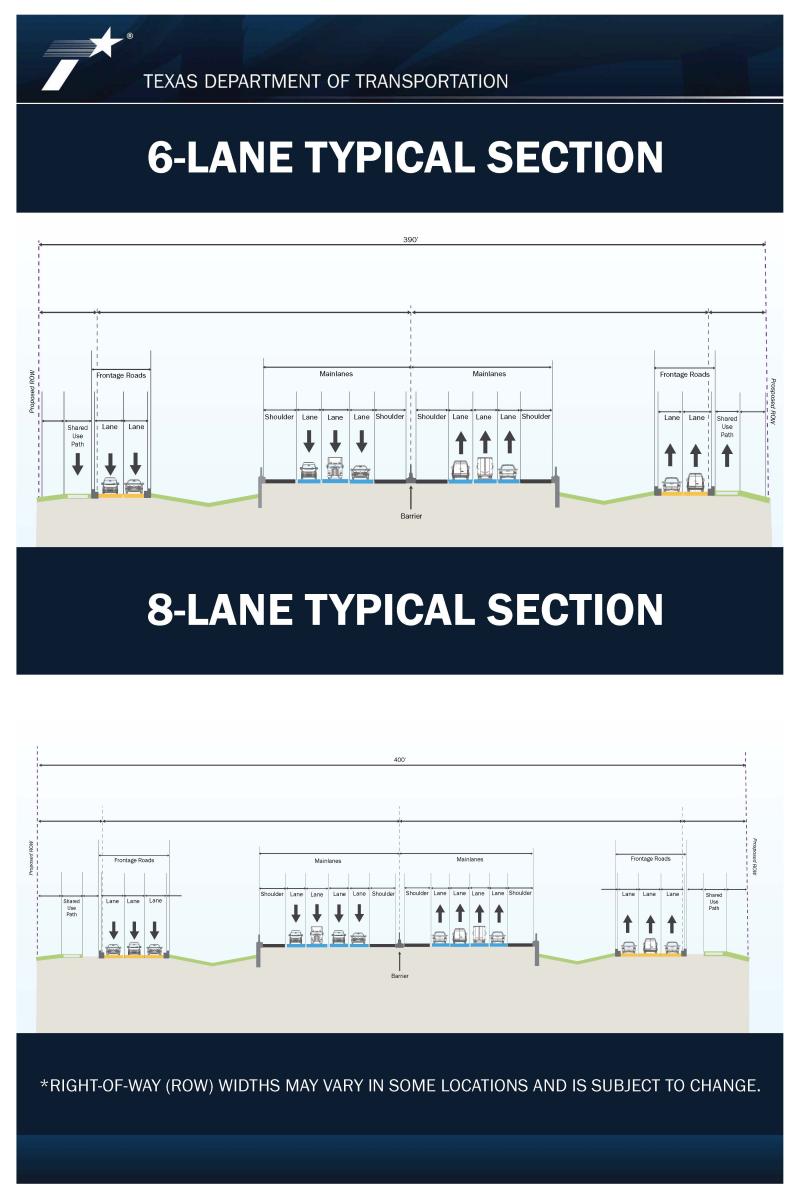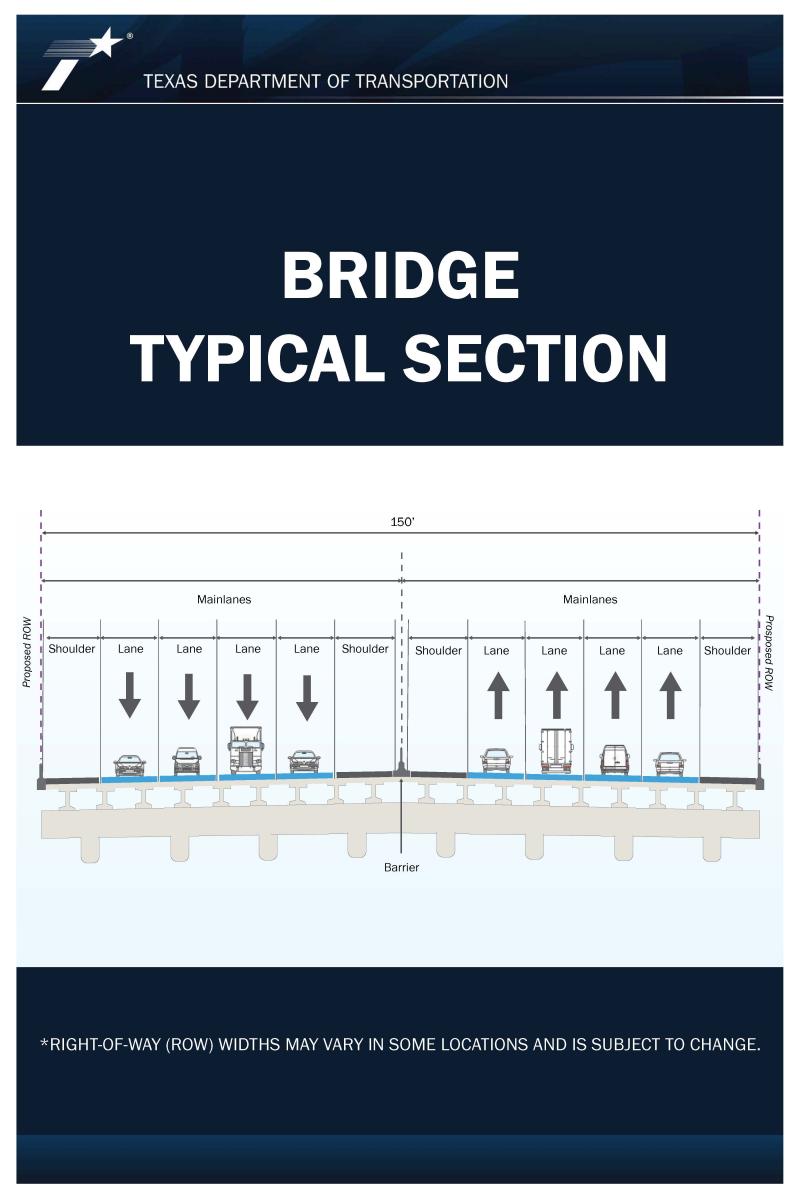 Schematic Roll Plots
Click the links below to view the project schematics. A schematic viewing guide is also provided.
Schematic – Plan View
Schematic – Profile View
Schematic Viewing Guide
INTERACTIVE MAP
Click HERE to view the Interactive Map
RIGHT-OF-WAY (ROW) INFORMATION
Information about the process for state purchase of ROW and relocation assistance may be found in the following pamphlets:
Relocation Assistance: ENGLISH
Relocation Assistance: SPANISH
State Purchase of ROW: ENGLISH
State Purchase of ROW: SPANISH
HOW TO PROVIDE COMMENTS ON THE SPUR 399 EXTENSION
The deadline for providing comments is Friday, November 5, 2021.
Your comments are important.
TxDOT will consider and respond to all comments in a Public Meeting Summary, which will be posted to the project website.
The Preferred Alternative is not selected through a voting process.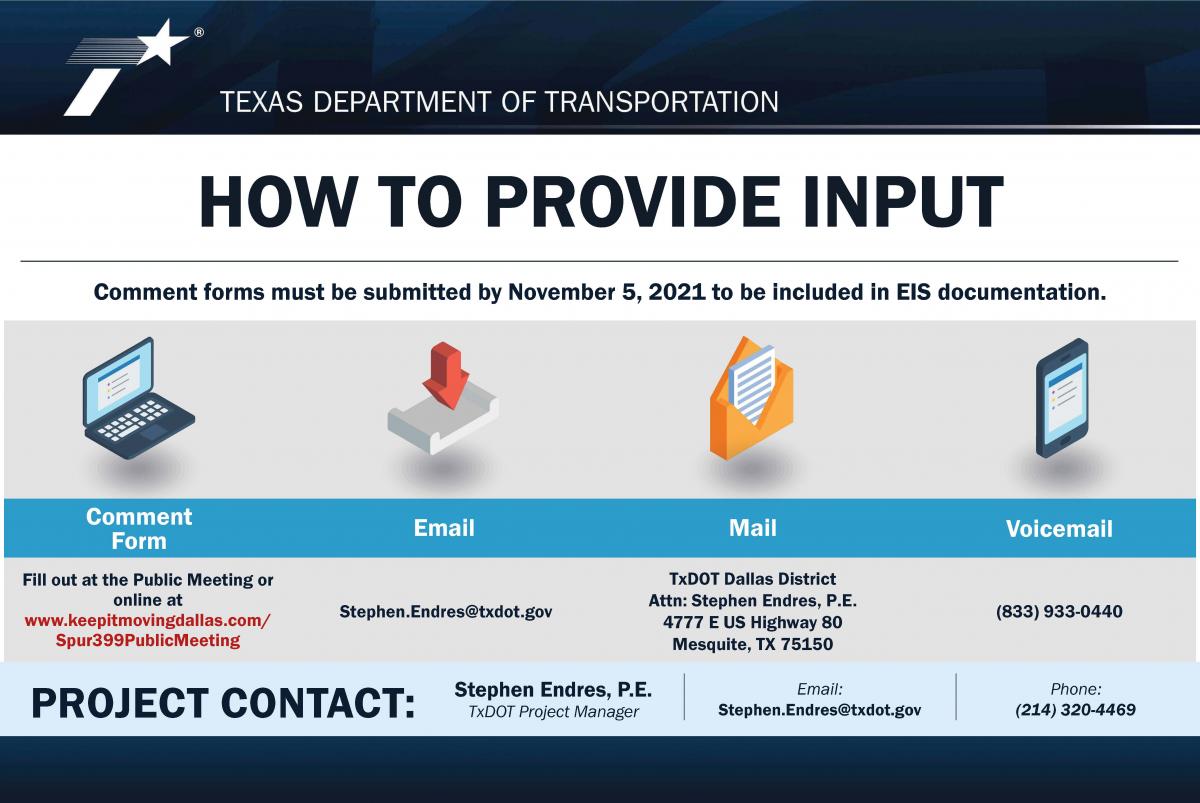 COMMENT ONLINE: CLICK HERE TO COMMENT NOW!
COMMENT VIA EMAIL OR MAIL: The PDF Comment Form may be completed on the computer or printed and handwritten and can be submitted by email or mail. Click the links below for the PDF Comment Form.
PDF Comment Form: ENGLISH
PDF Comment Form: SPANISH
EMAIL COMMENTS to [email protected]
MAIL COMMENTS to:
TxDOT Dallas District Office
Attention: Stephen Endres, P.E.
4777 East US Highway 80
Mesquite, TX 75150-6643
VERBAL COMMENTS: Call (833) 933-0440 and leave your comment on the voicemail. For the official documentation, please clearly state your name and address before your verbal comment. You will be able to record a 3-minute long verbal comment. Your comment will be transcribed and included in the meeting documentation.
QUESTIONS?
Contact the TxDOT project manager, Stephen Endres, P.E., to ask questions about the project at [email protected] or (214) 320-4469.