Virtual Public Meeting for FM 455 Feasibility Study
To view the public meeting summary, including responses to comments, please click HERE
Virtual Public Meeting for FM 455 Feasibility Study
From Dallas Parkway to Shady Brook Lane
Collin County
Project ID: A00188517
Tuesday, June 20, 2023
The virtual meeting begins on Tuesday, June 20, 2023 at 5:30 PM and will remain available online through the comment period deadline of July 5, 2023. During this time, please view the project materials and other information provided on this site to learn about the project and provide your comments.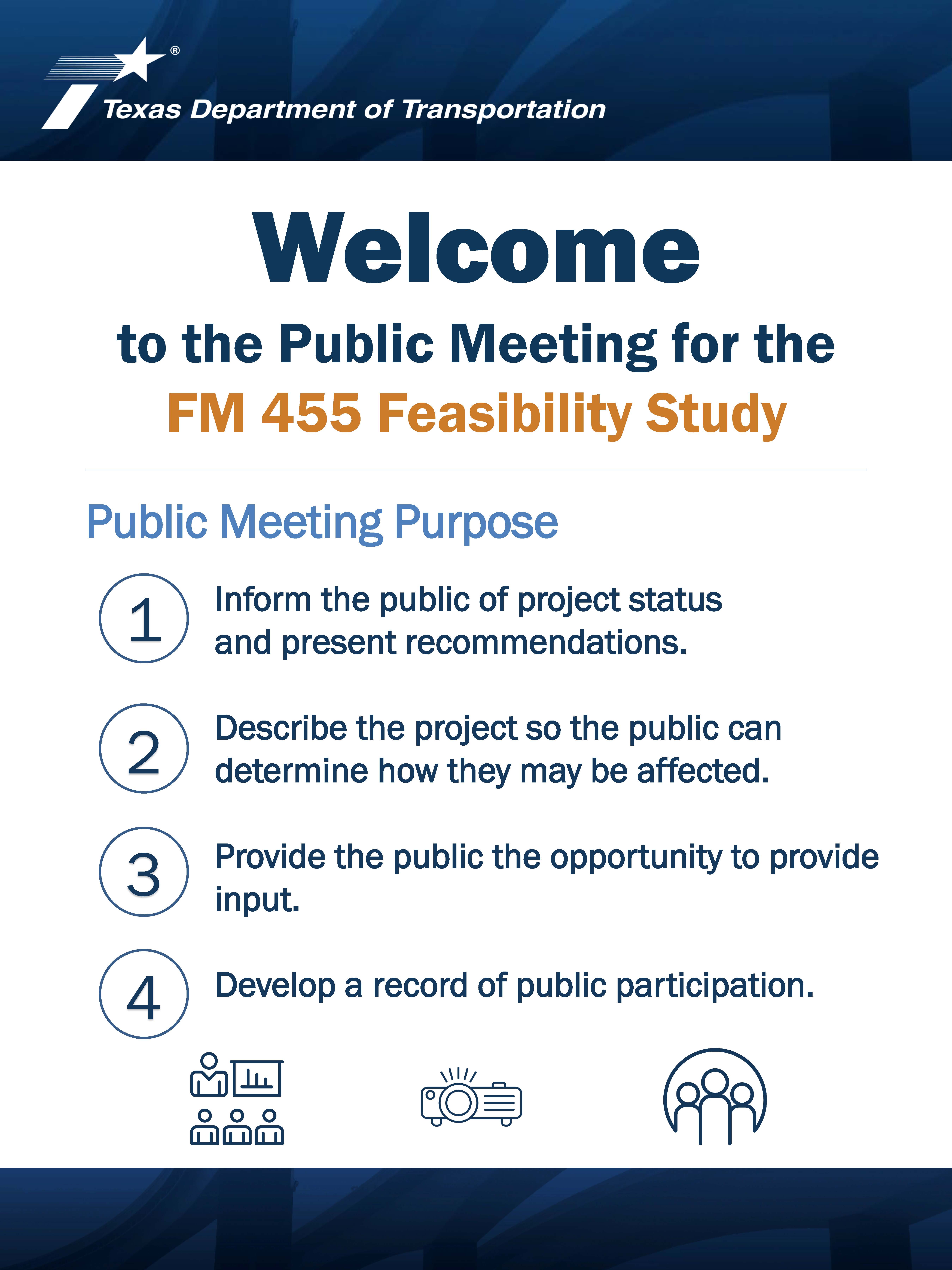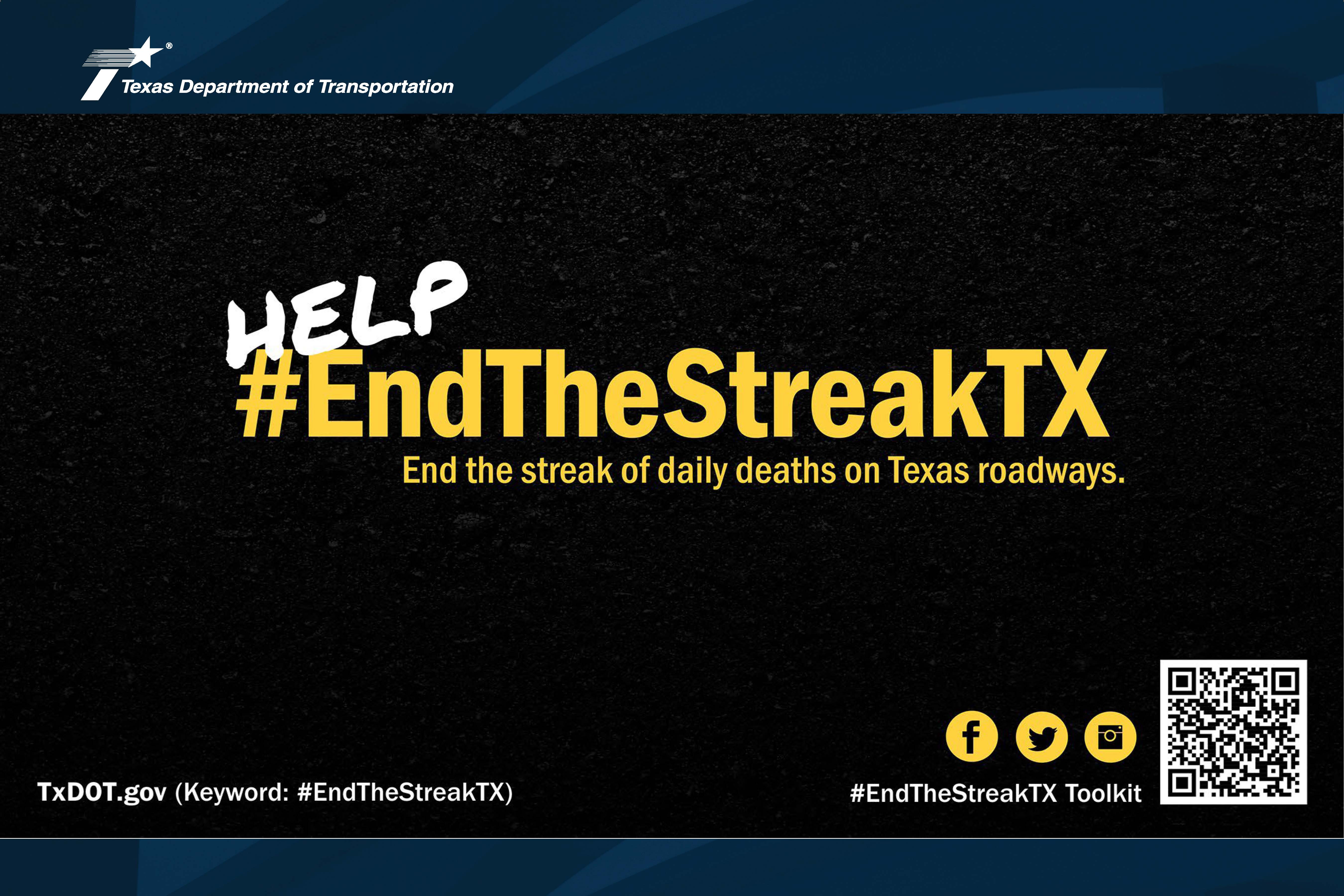 PROJECT DESCRIPTION
The purpose of the feasibility study is to analyze potential roadway options to improve FM 455, including improving an existing alignment or developing new alignments. The study could potentially result in projects that require additional right of way and include construction in wetlands and an action in a floodplain.
PRESENTATION
TxDOT EXHIBITS
You may click on any of the project exhibits below to view them at full size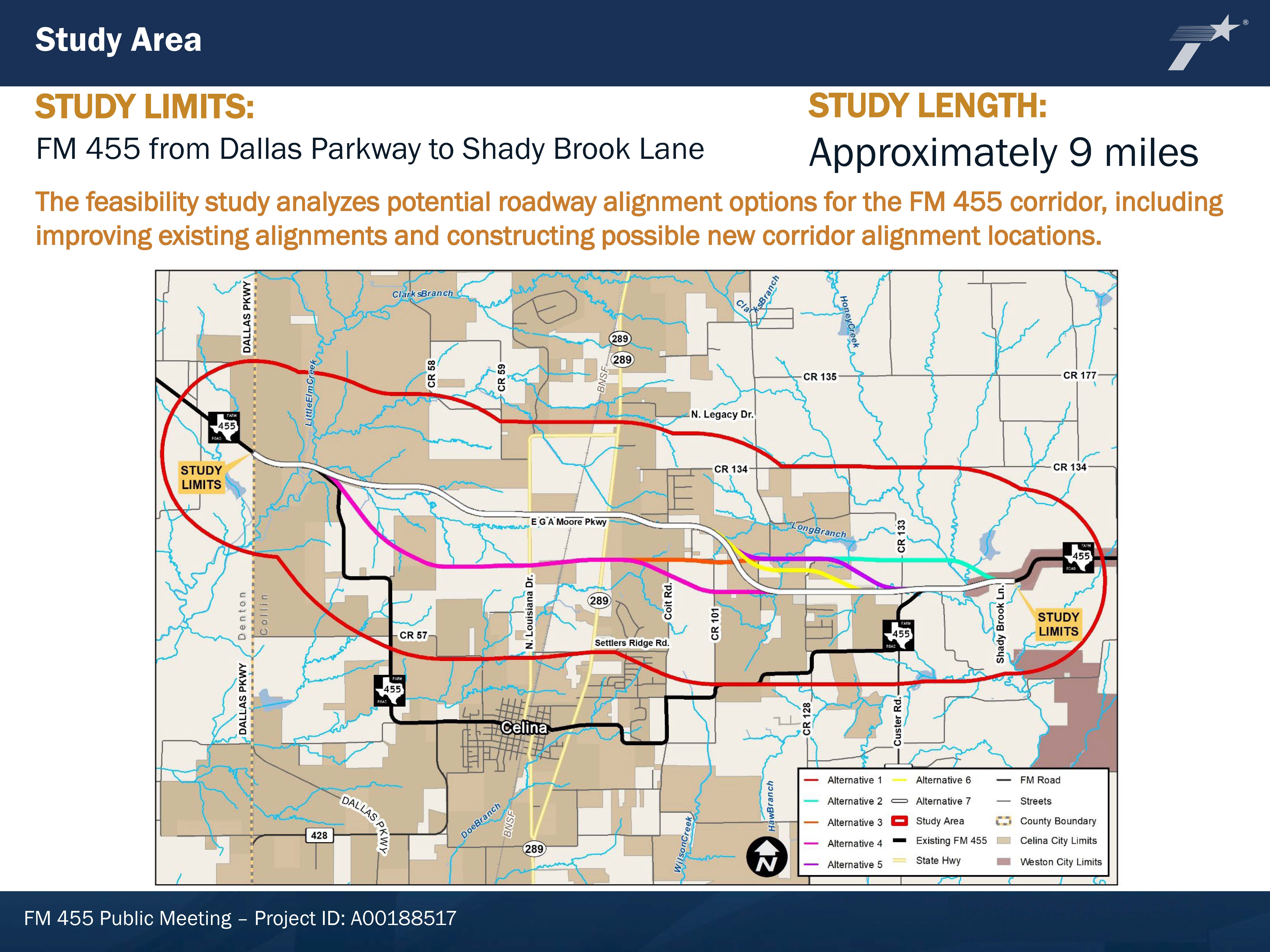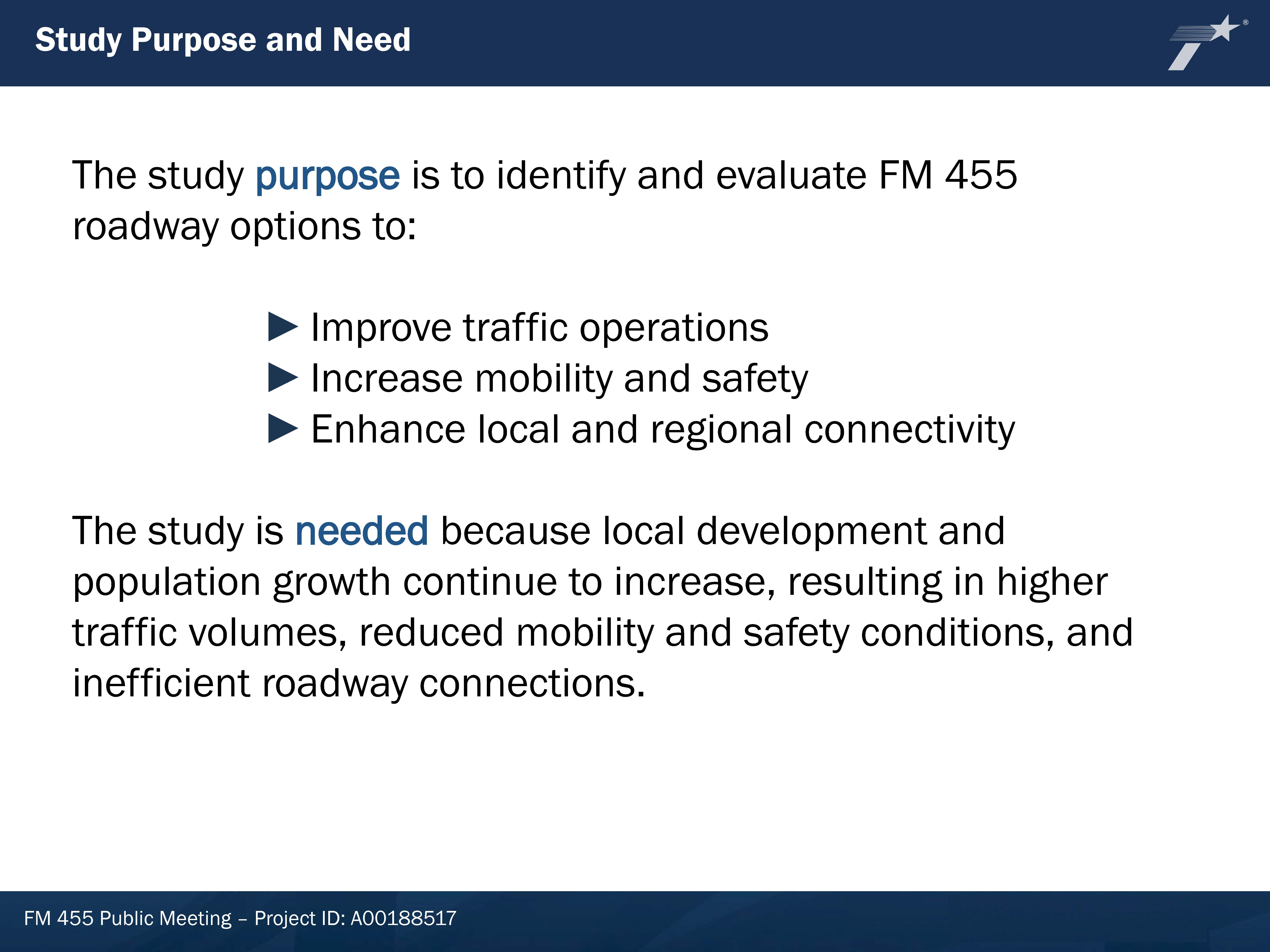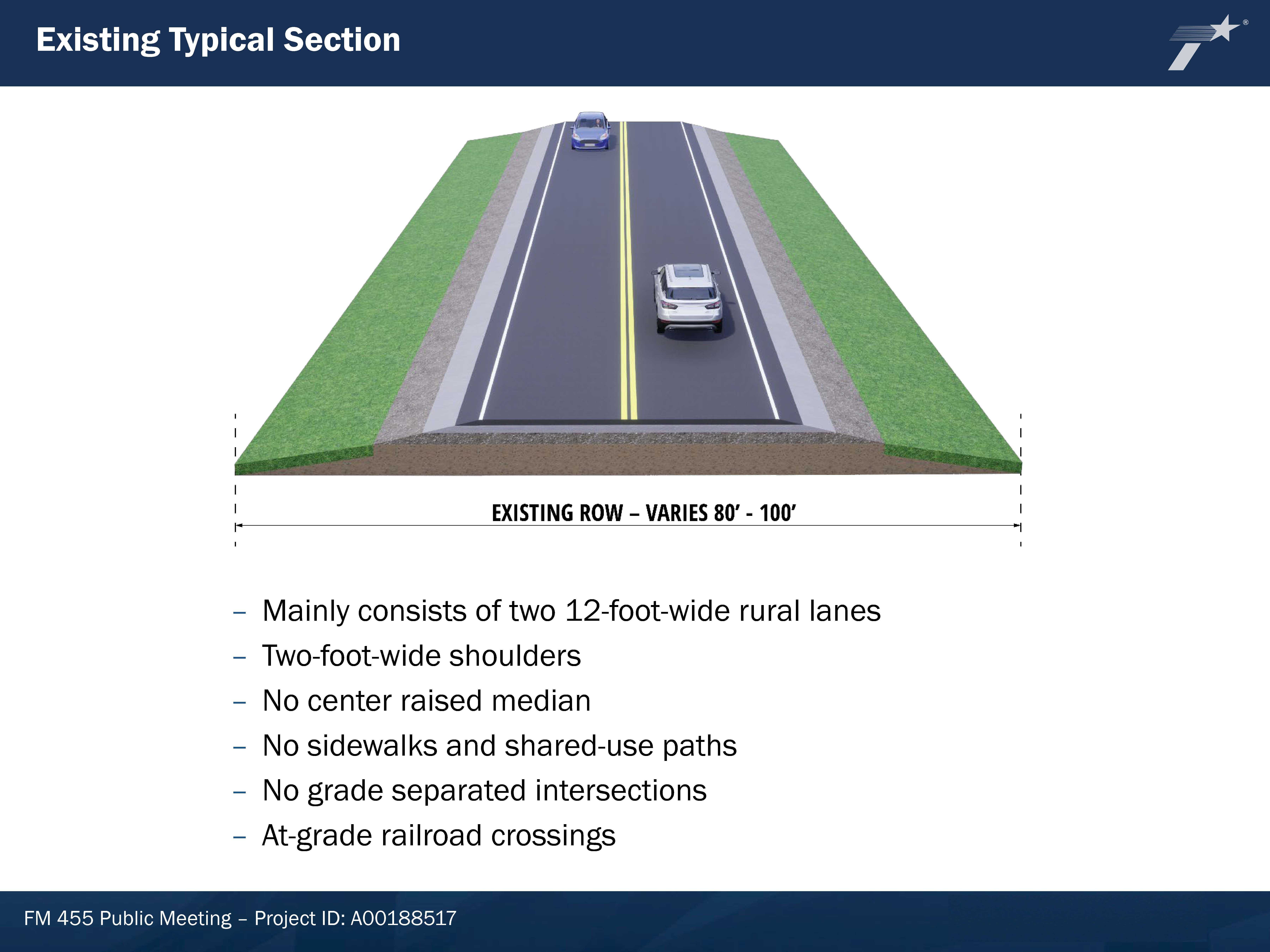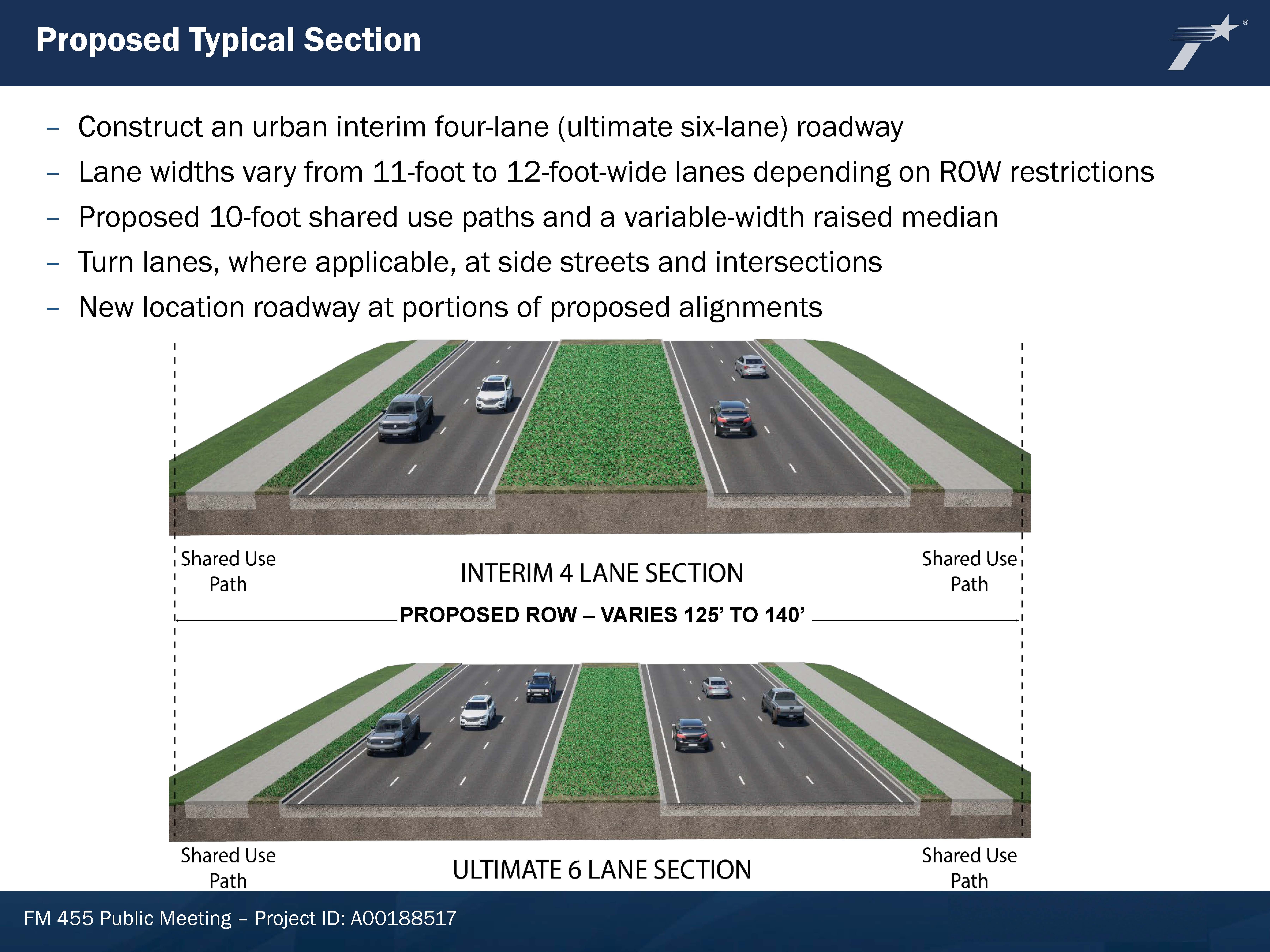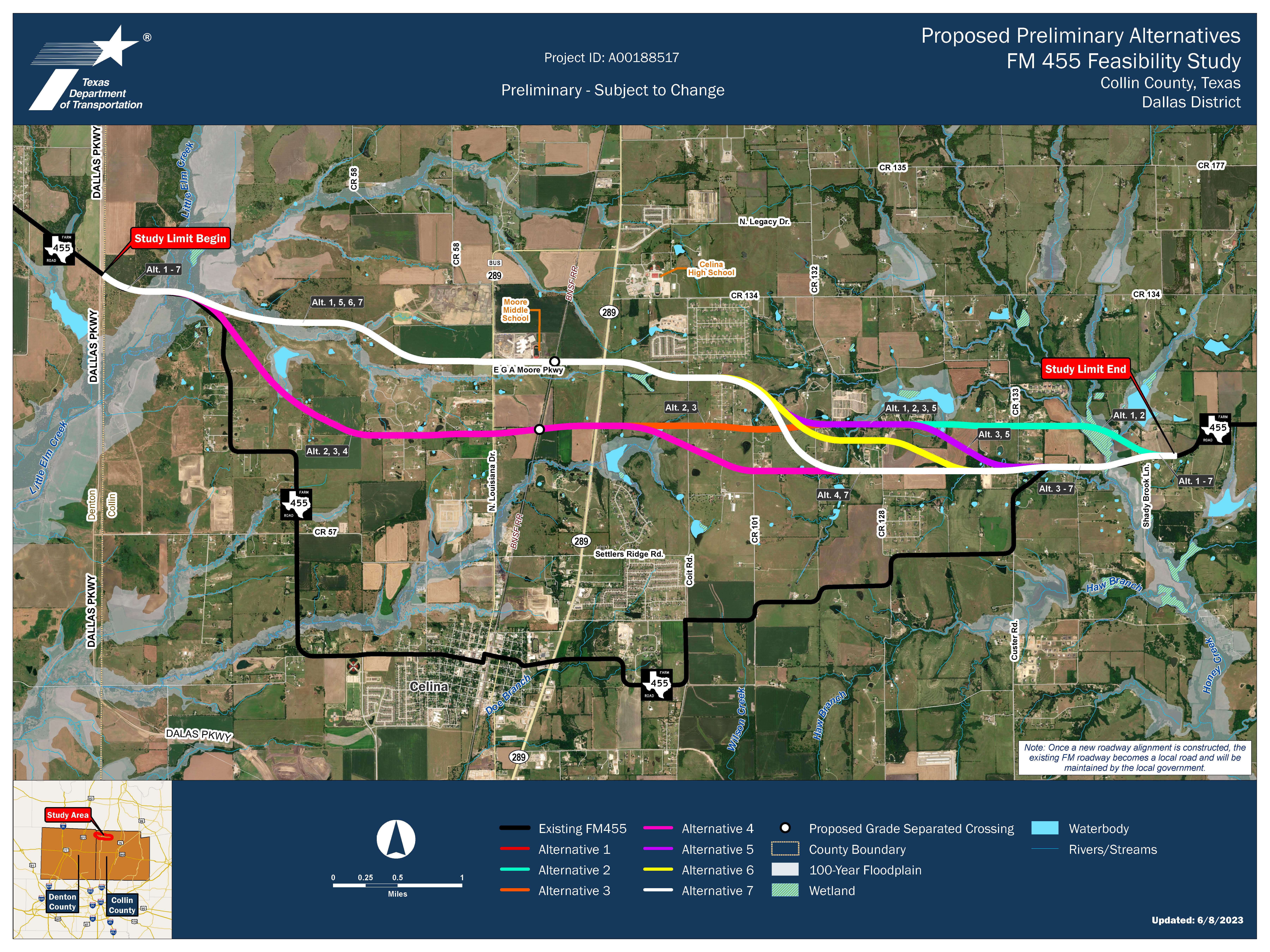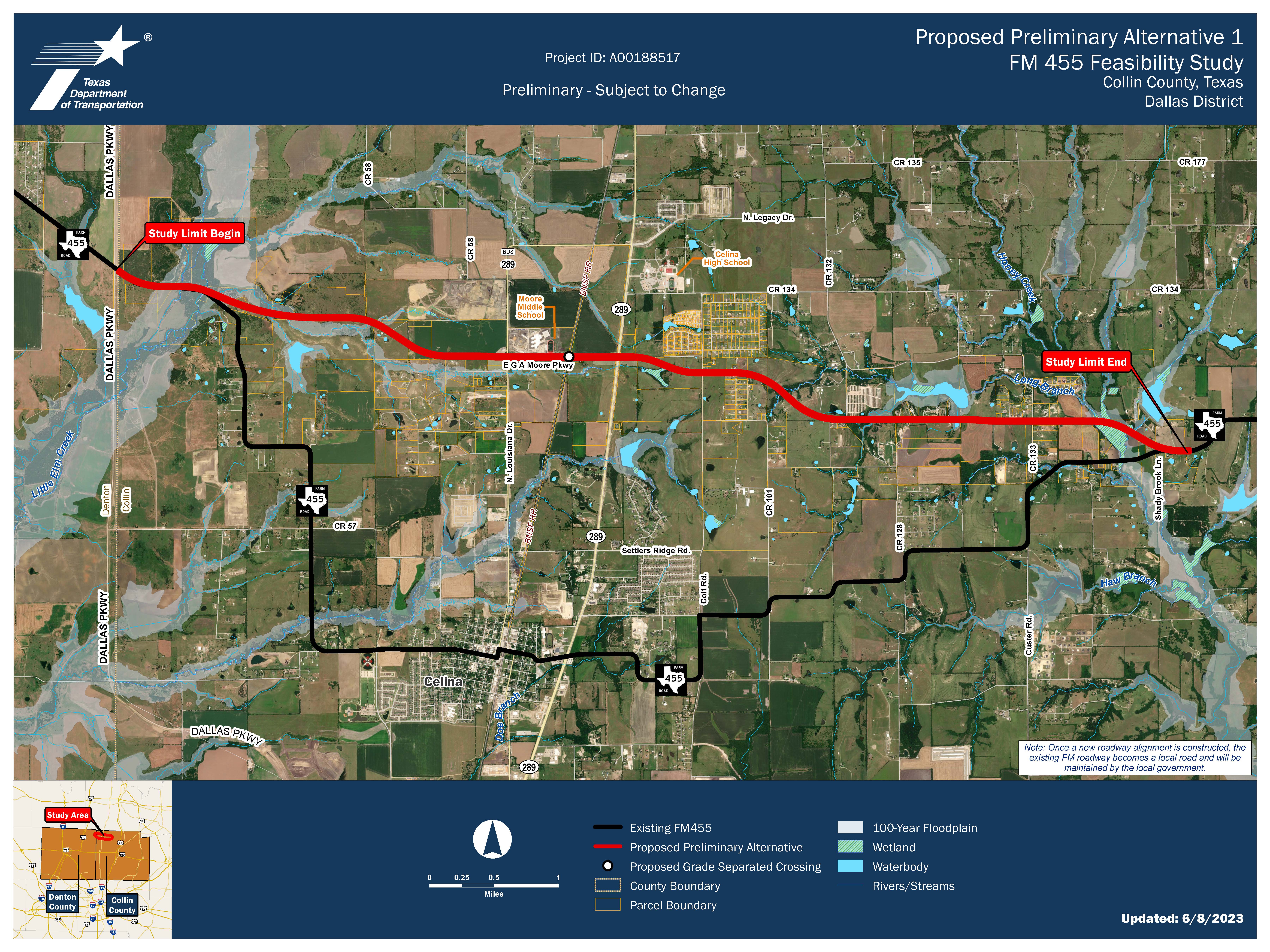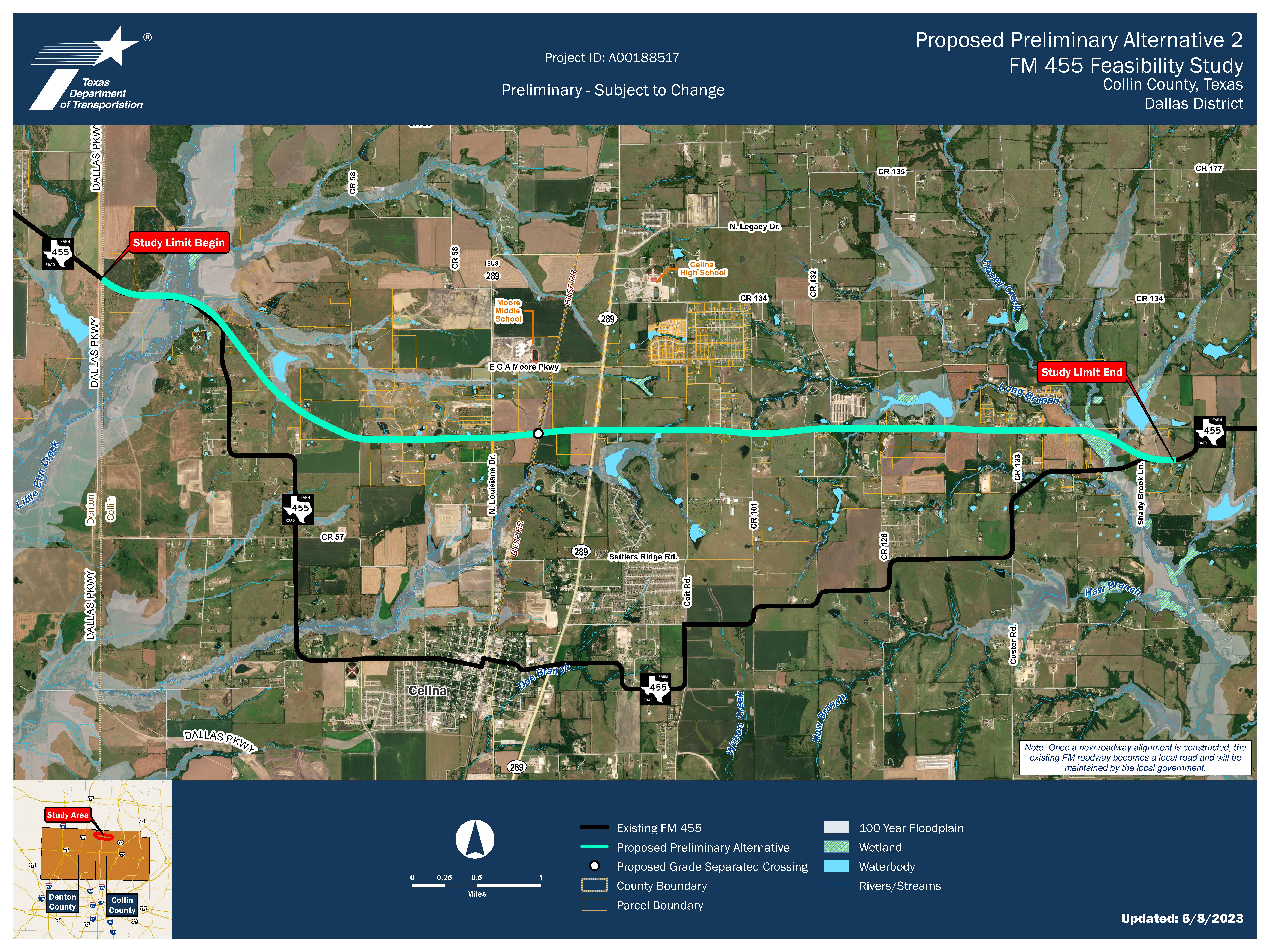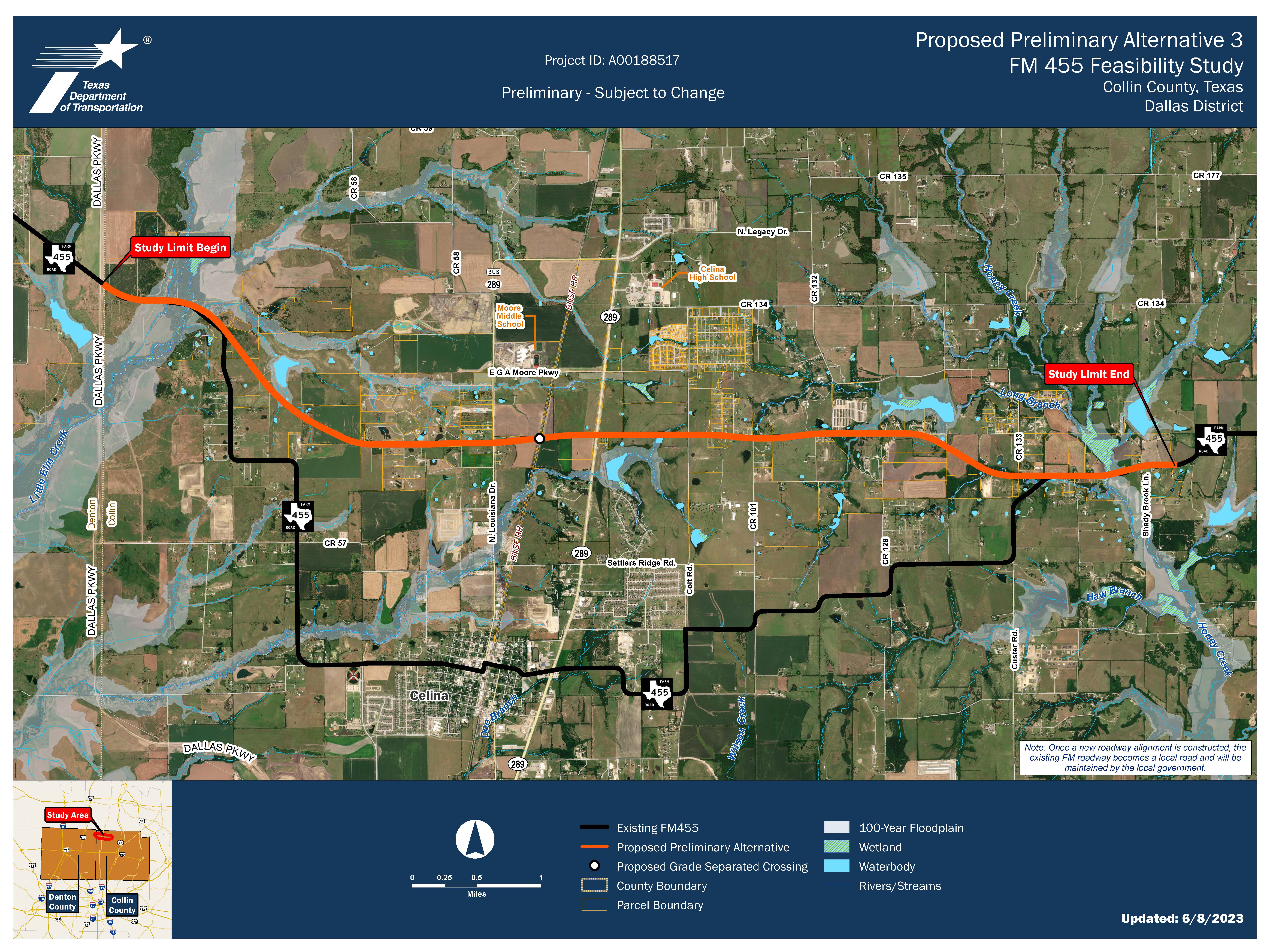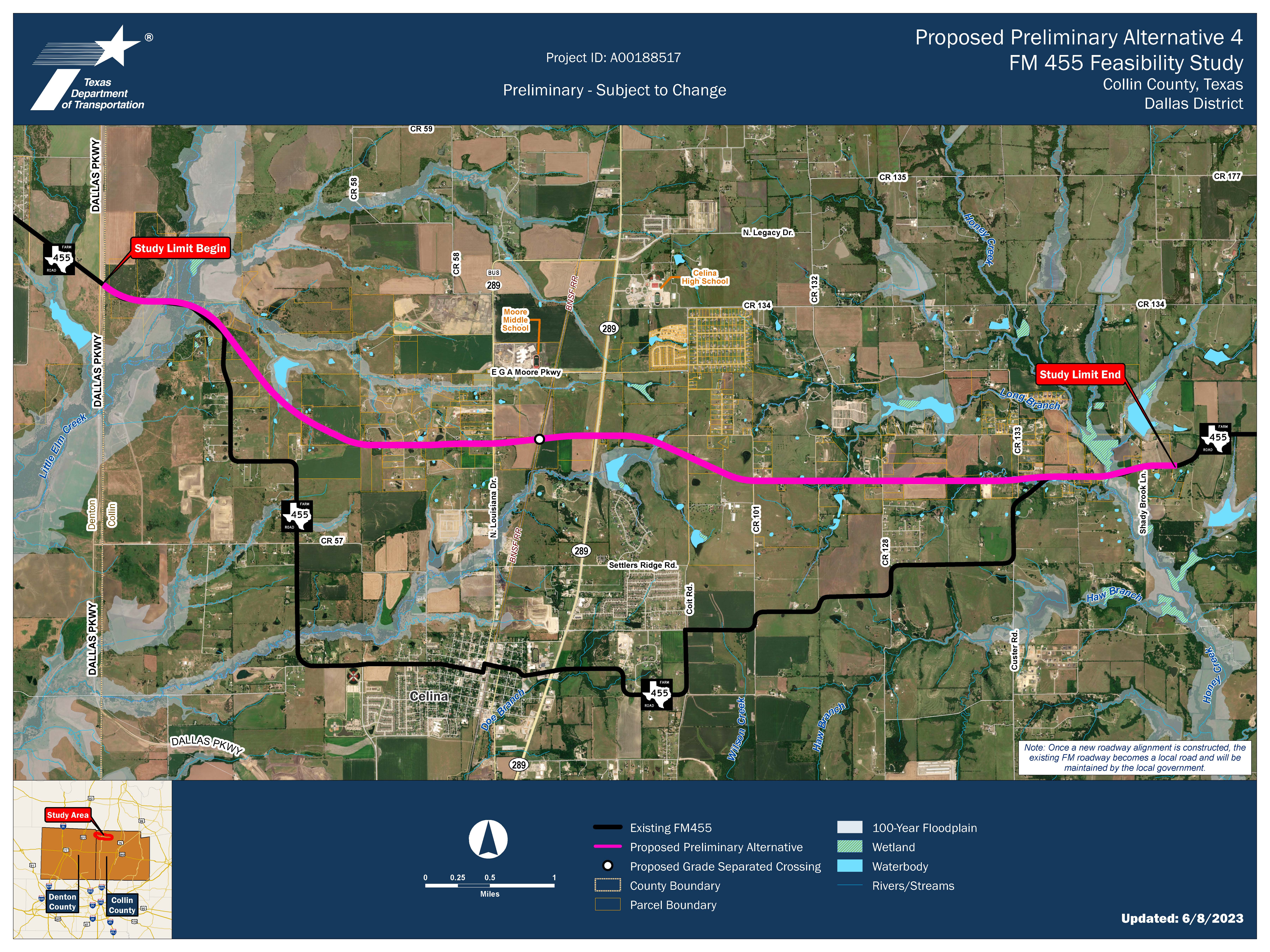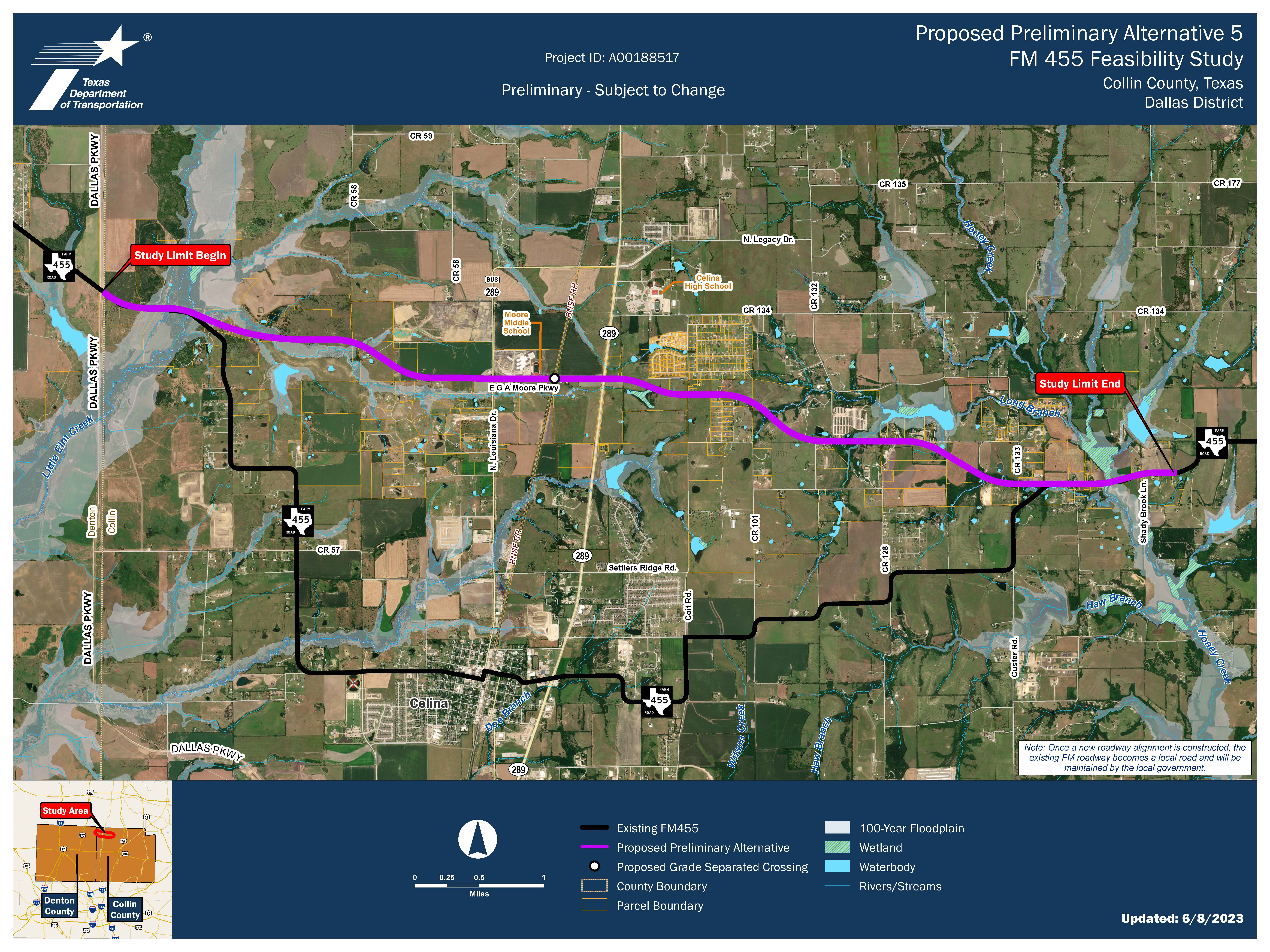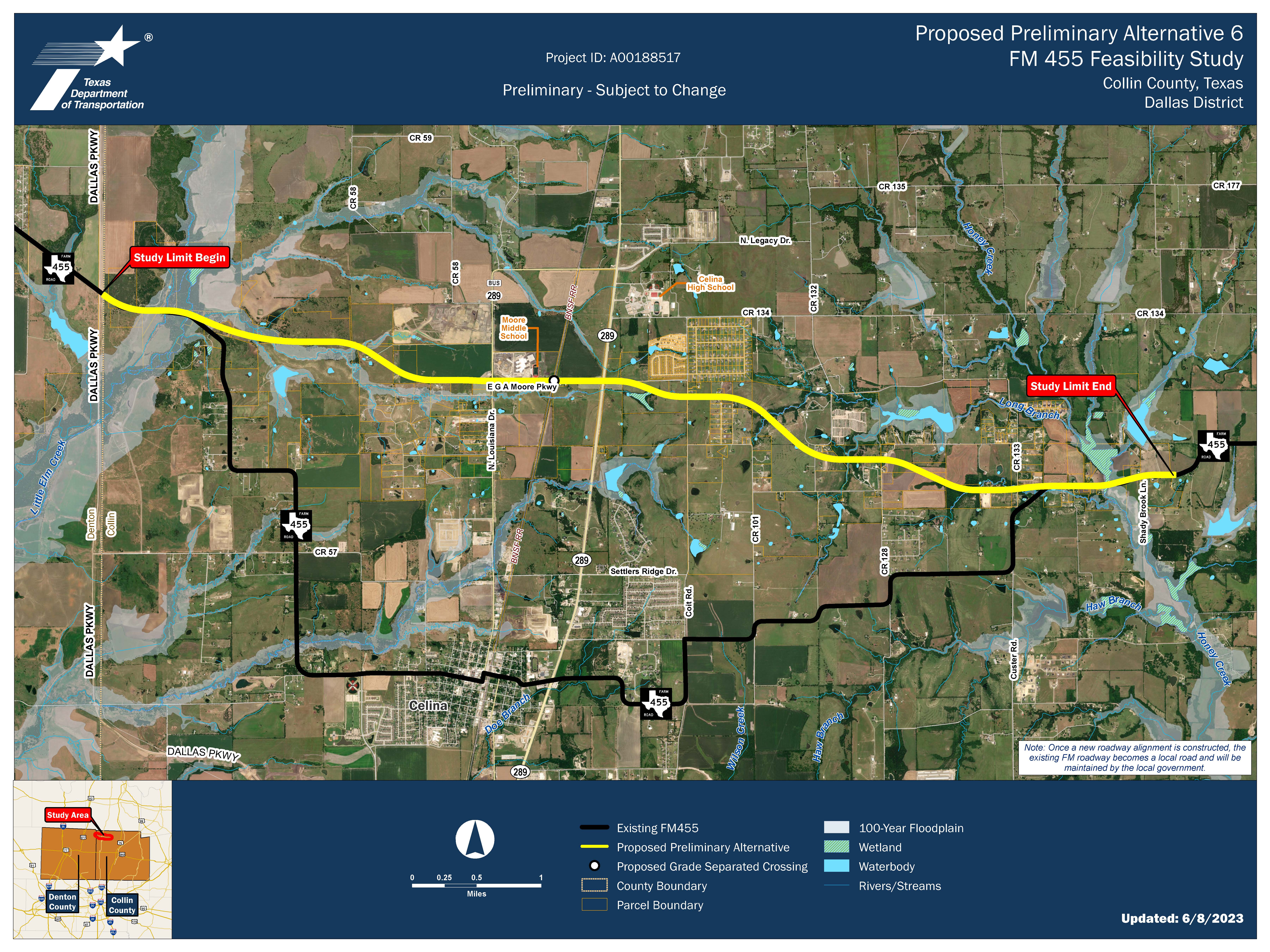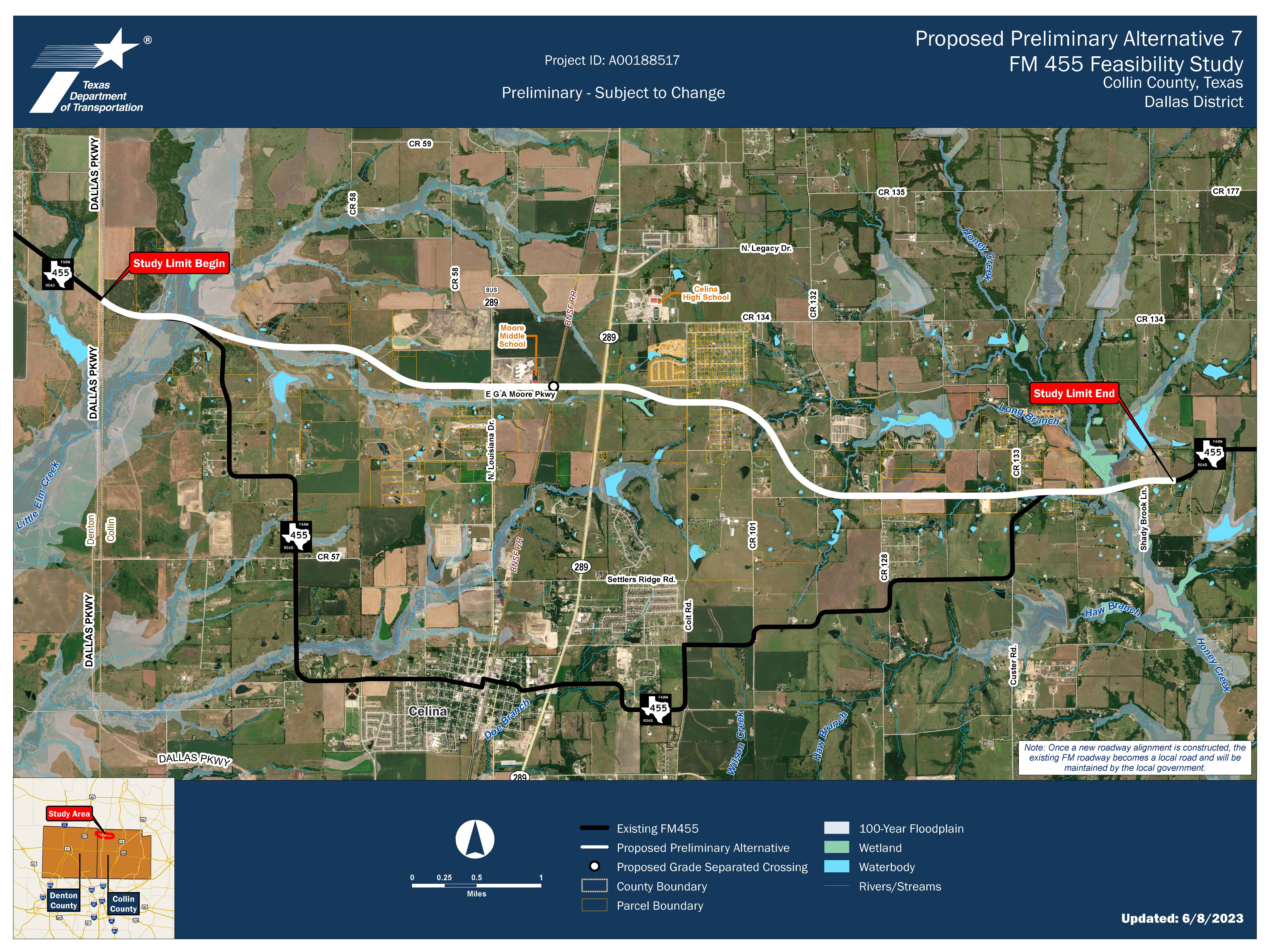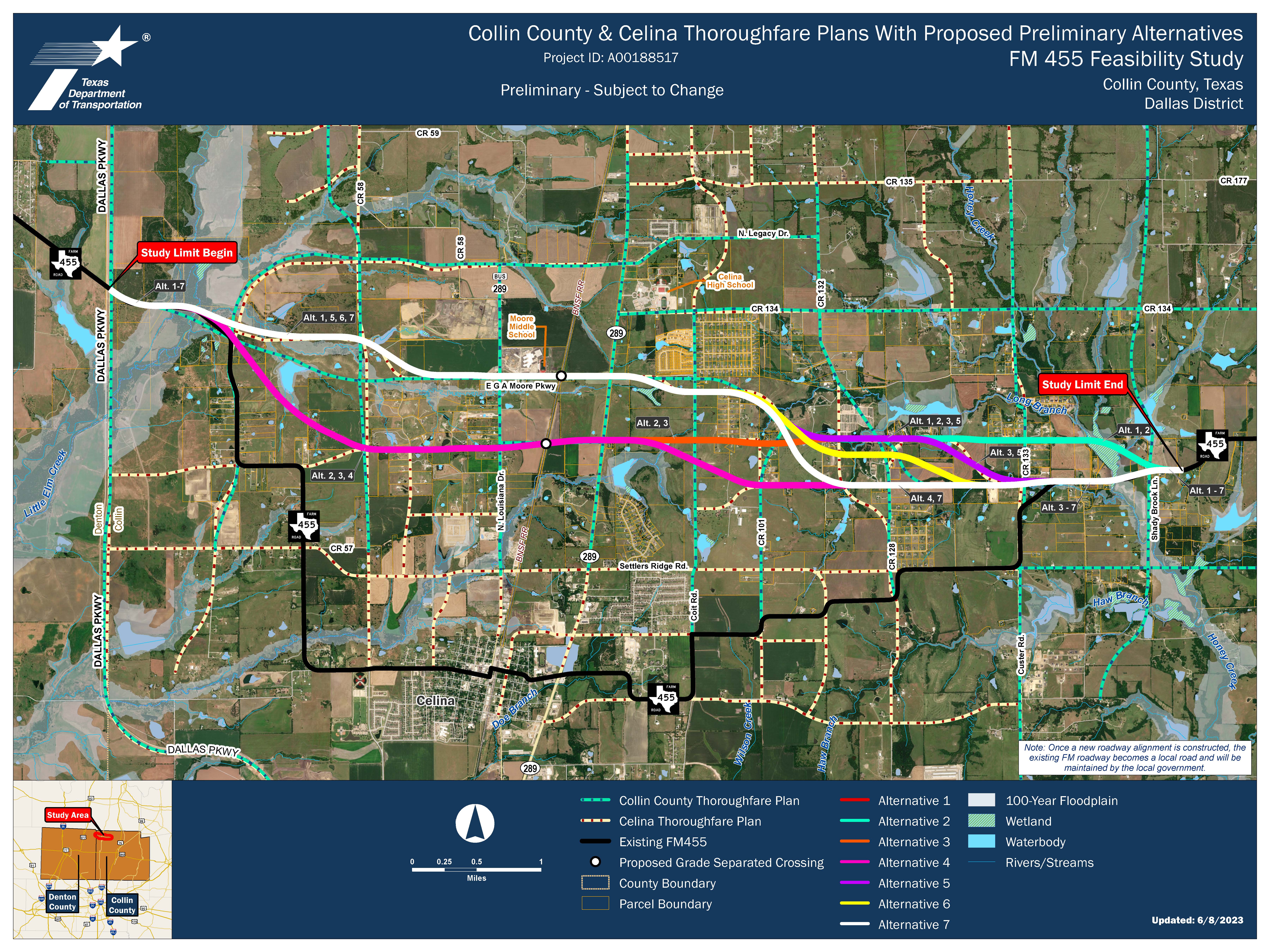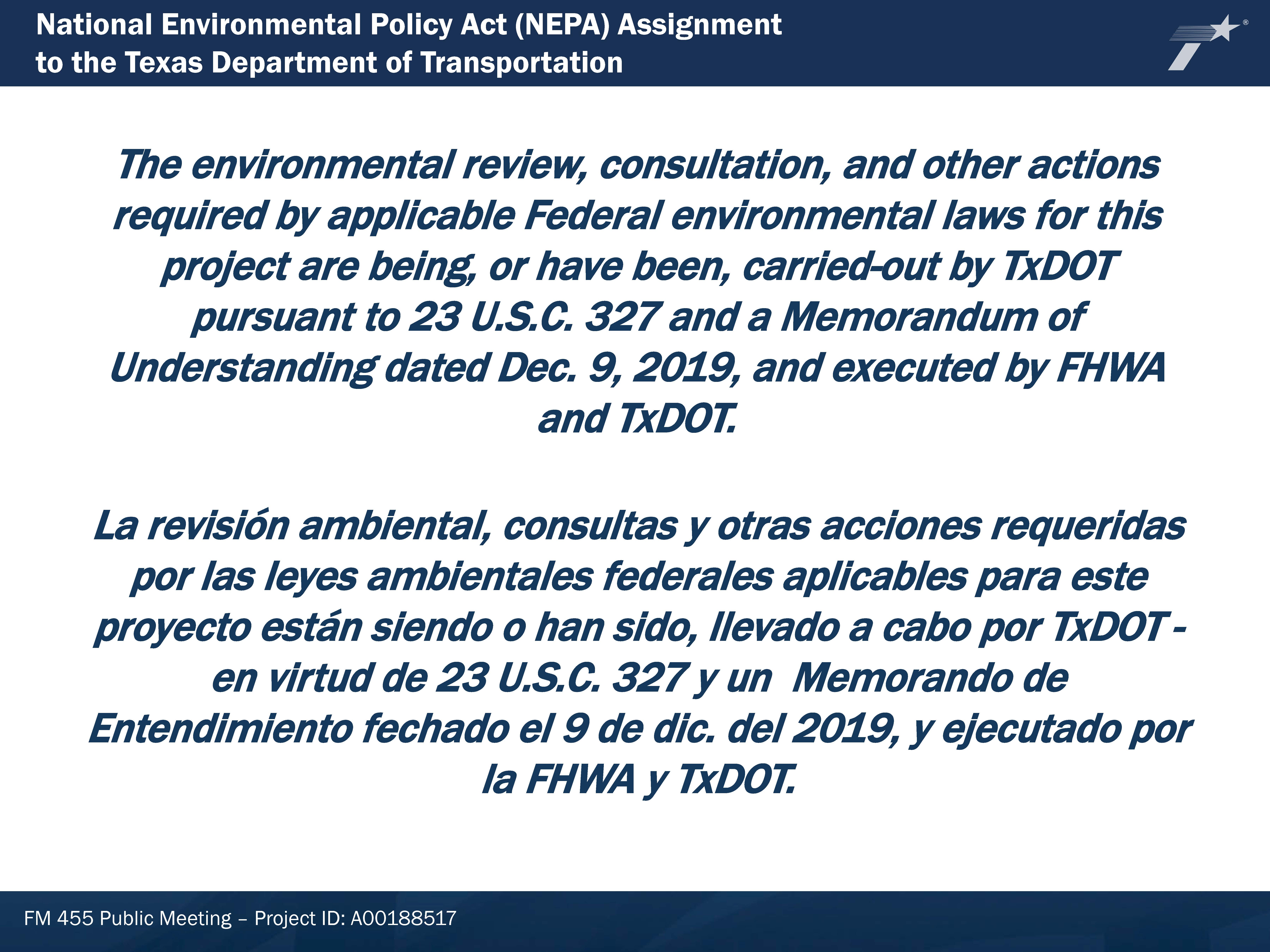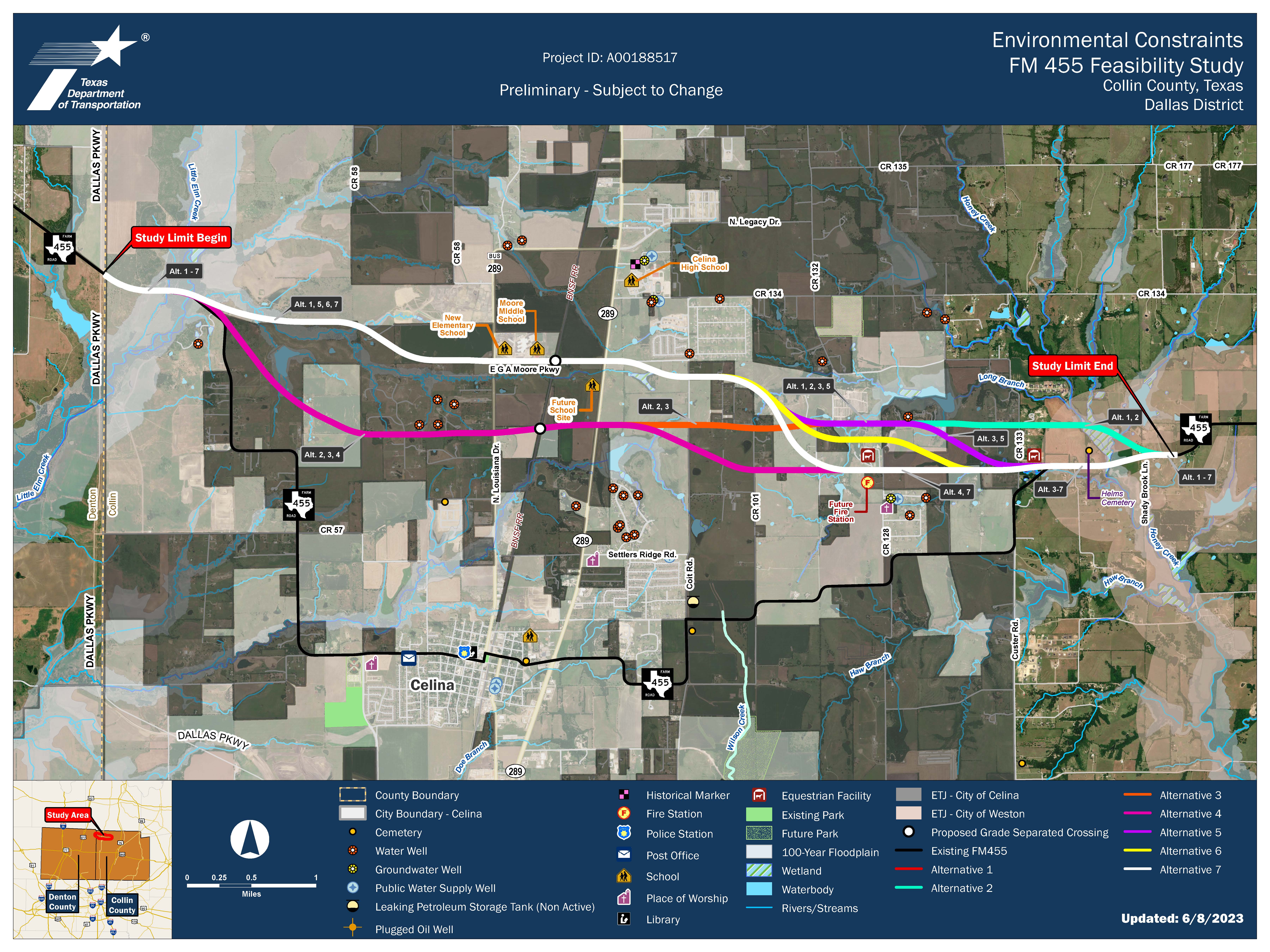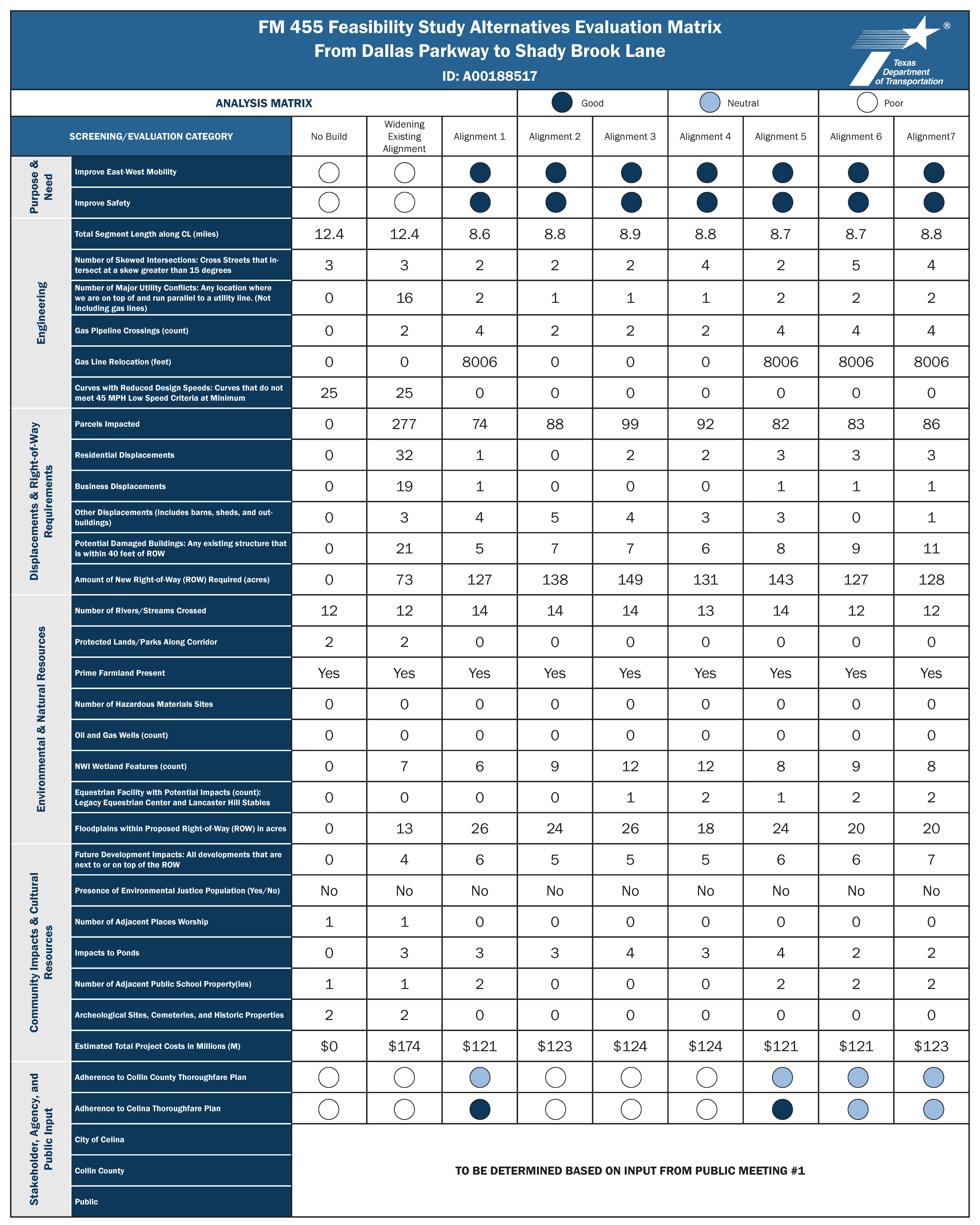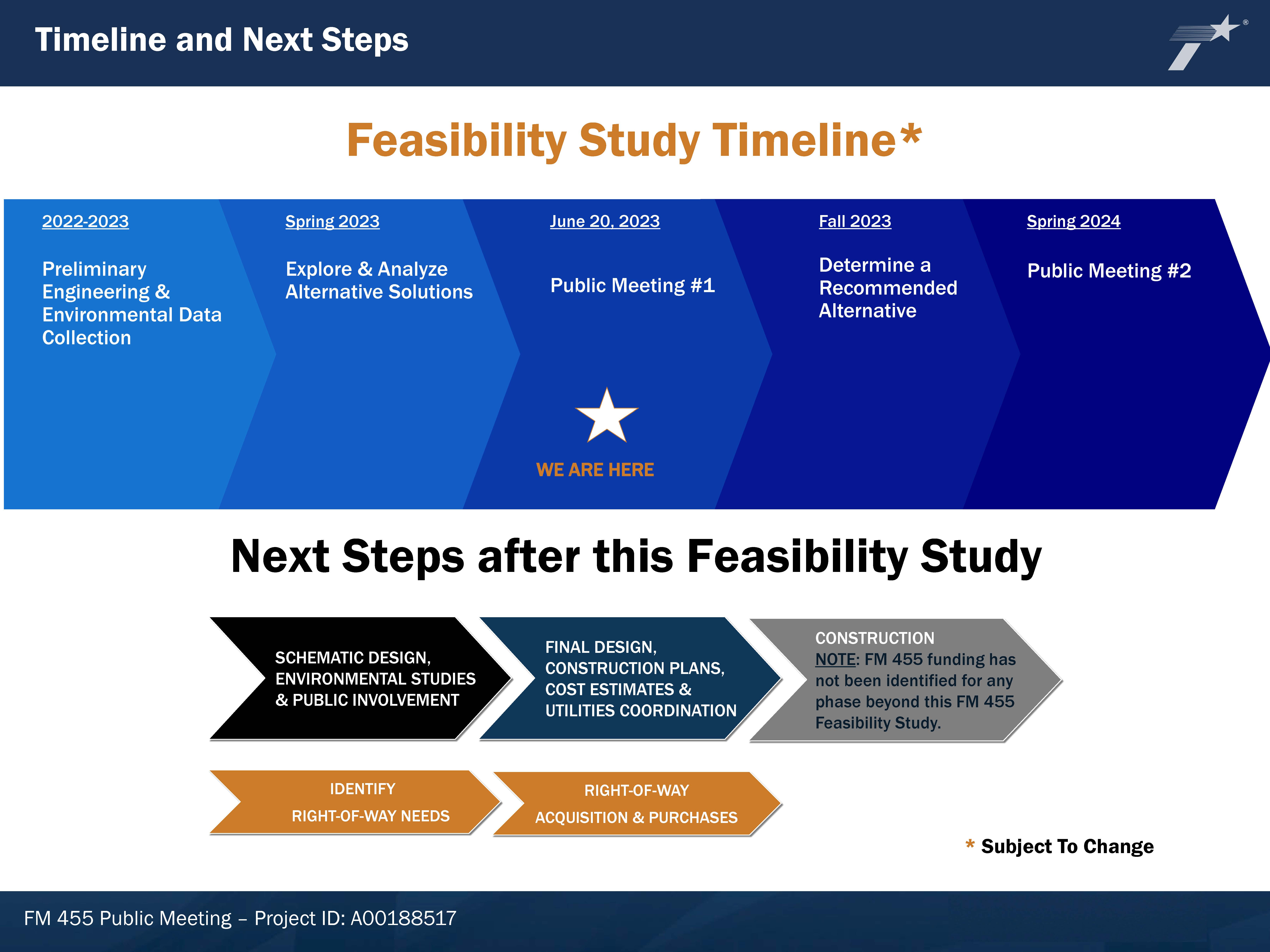 INTERACTIVE MAP
To view the interactive map with detailed information about each alignment, click HERE
RIGHT OF WAY (ROW) INFORMATION
The proposed improvements would potentially require new ROW.
Information about the process for state purchase of ROW and relocation assistance may be found in the following pamphlets:
Relocation Assistance: English
Relocation Assistance: Spanish
State Purchase of ROW: English
State Purchase of ROW: Spanish
HOW TO PROVIDE COMMENTS
The deadline for providing comments is July 5, 2023.
Comment in English
Comentario en Espanol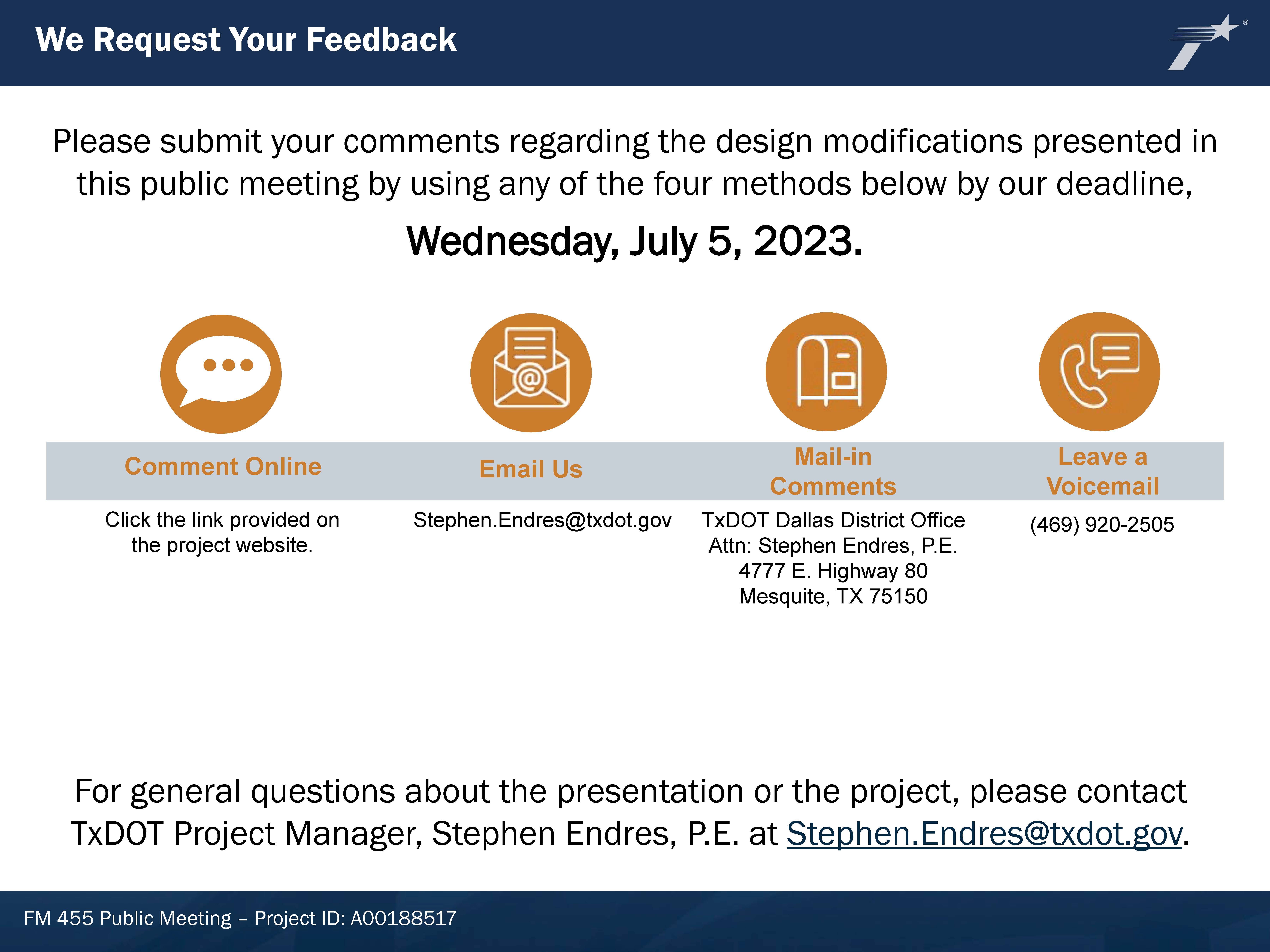 QUESTIONS?
Contact the TxDOT project manager Stephen Endres, P.E. to ask questions about the project at [email protected] or (214) 320-4469.