Virtual Public Hearing for FM 2931
From US 380 to FM 428
Denton County
CSJ 1315-01-030
Thursday, June 30, 2022
The virtual hearing begins on Thursday, June 30, 2022 at 5:30 PM and will remain available online through the comment period deadline of July 15, 2022. During this time, please view the project materials and other information provided on this site to learn about the project and provide your comments.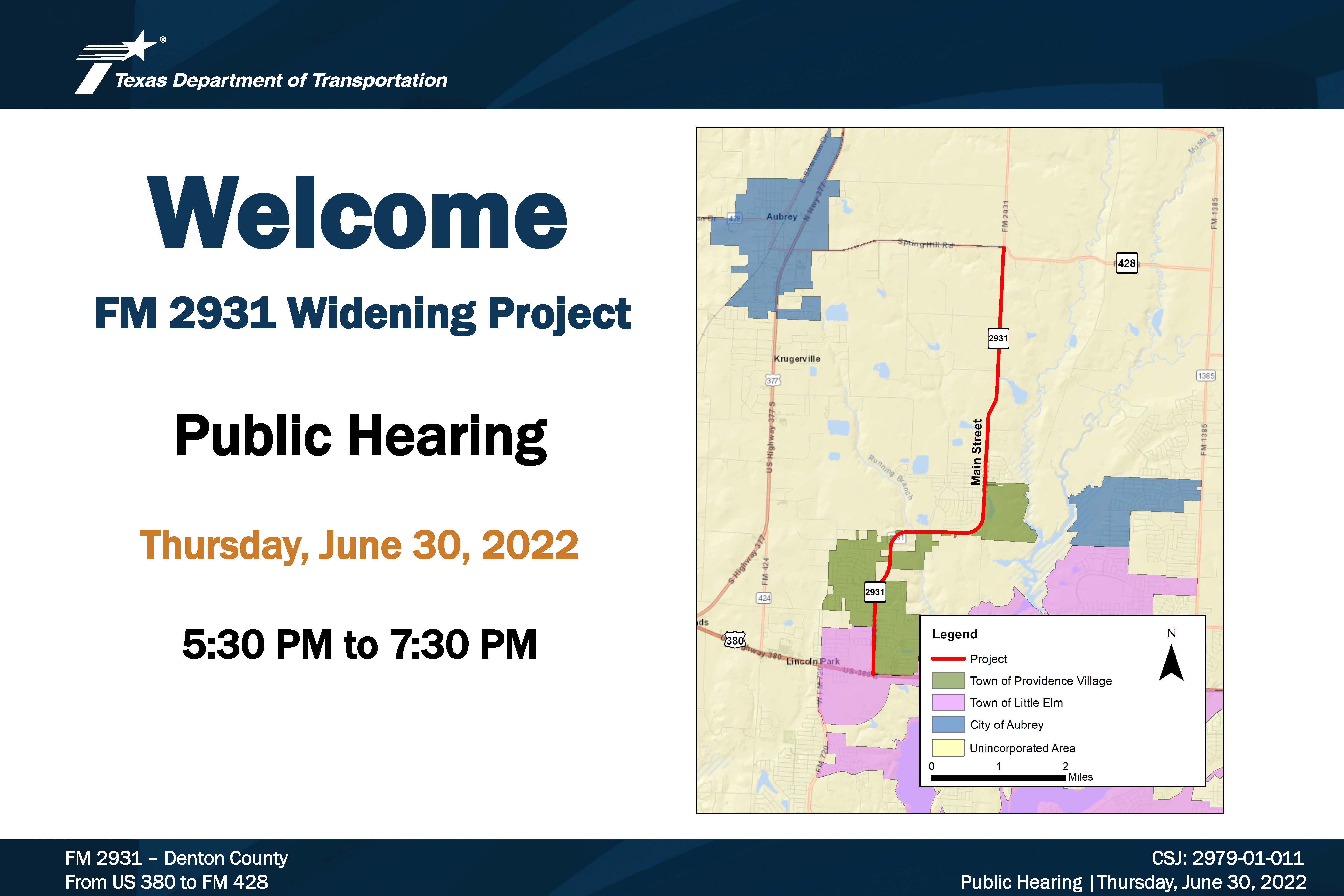 PROJECT DESCRIPTION
The proposed project would include widening FM 2931 to a four-lane divided urban roadway (ultimate six-lane) from US 380 to FM 428 with turn lanes and shared use paths. The proposed widening would result in the acquisition of approximately 0.49 acres of additional right of way along the east side of FM 2931 from Lakeview Park, owned by the Town of Providence Village. No right of way acquisition would occur from within the fenced areas, and no landscaping, trees or amenities would be affected.
PRESENTATION
TxDOT EXHIBITS
You may click on any of the project exhibits below to view them at full size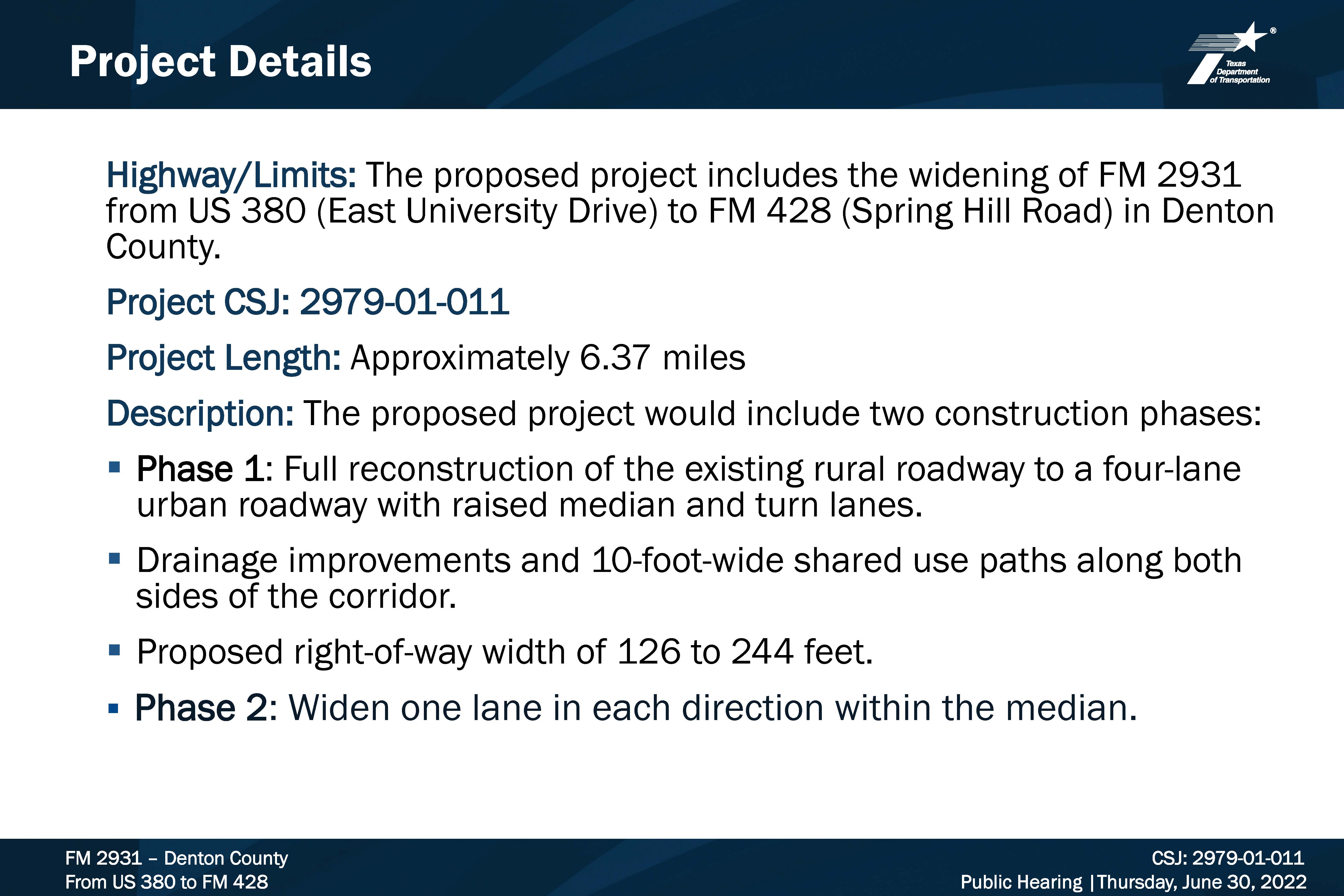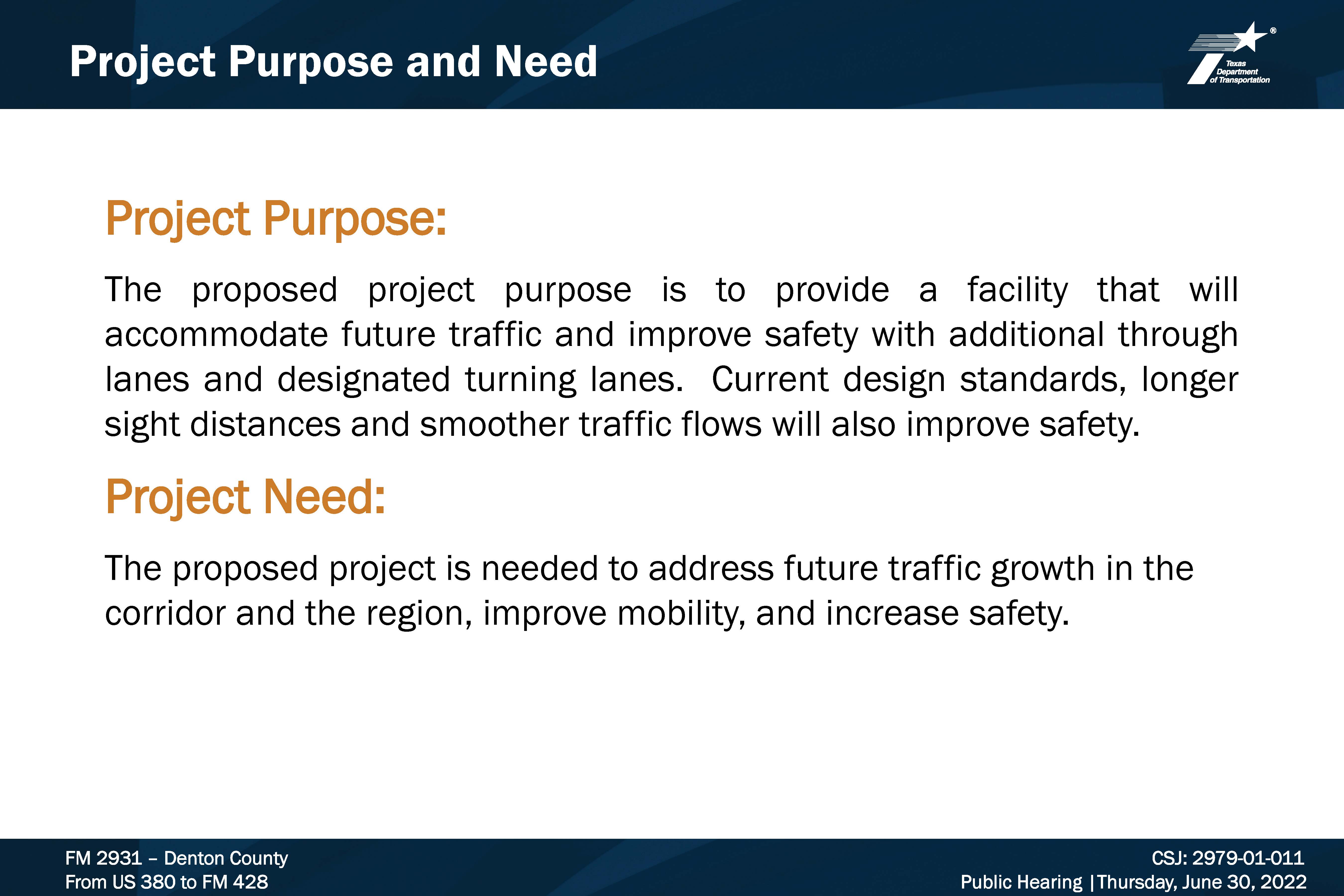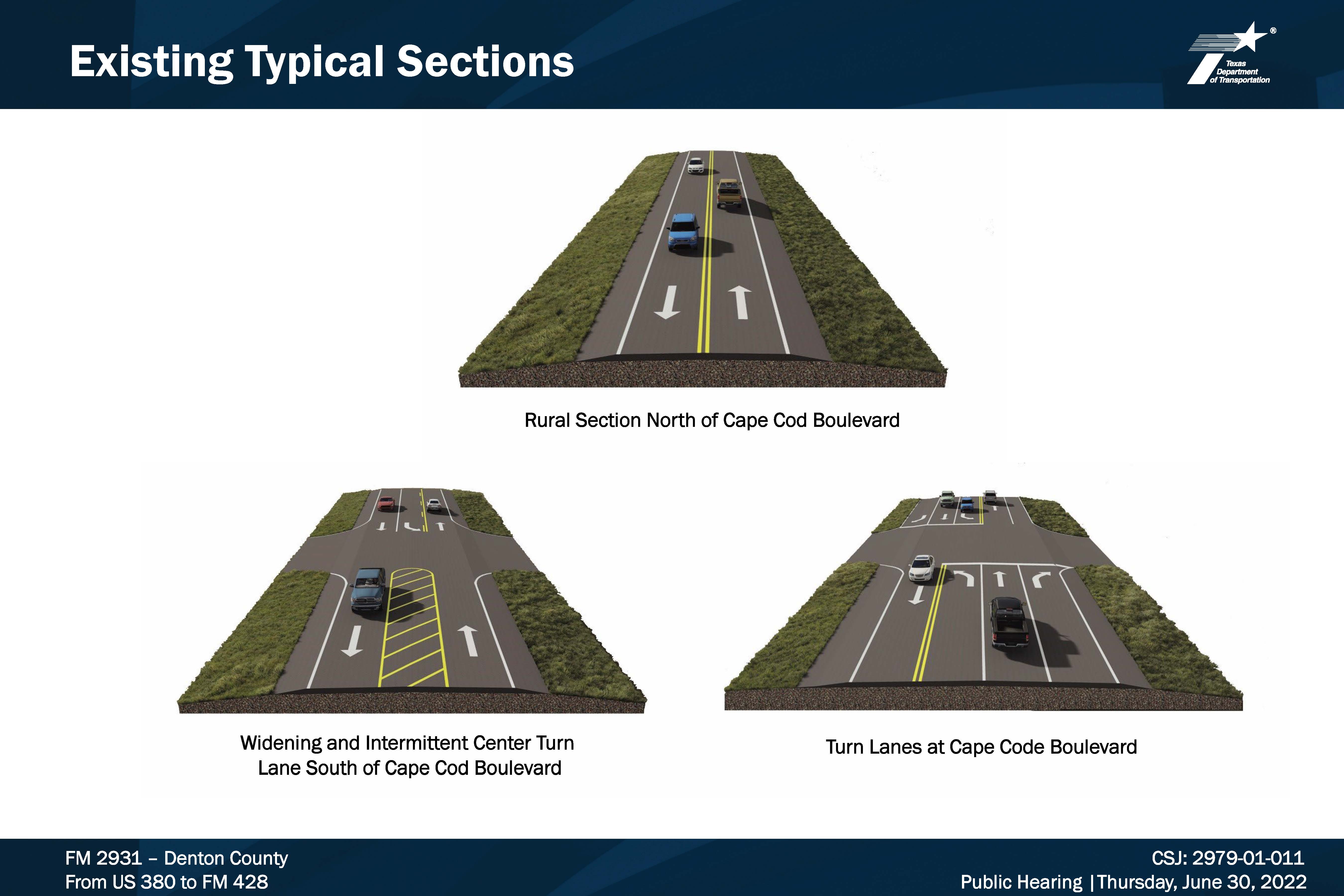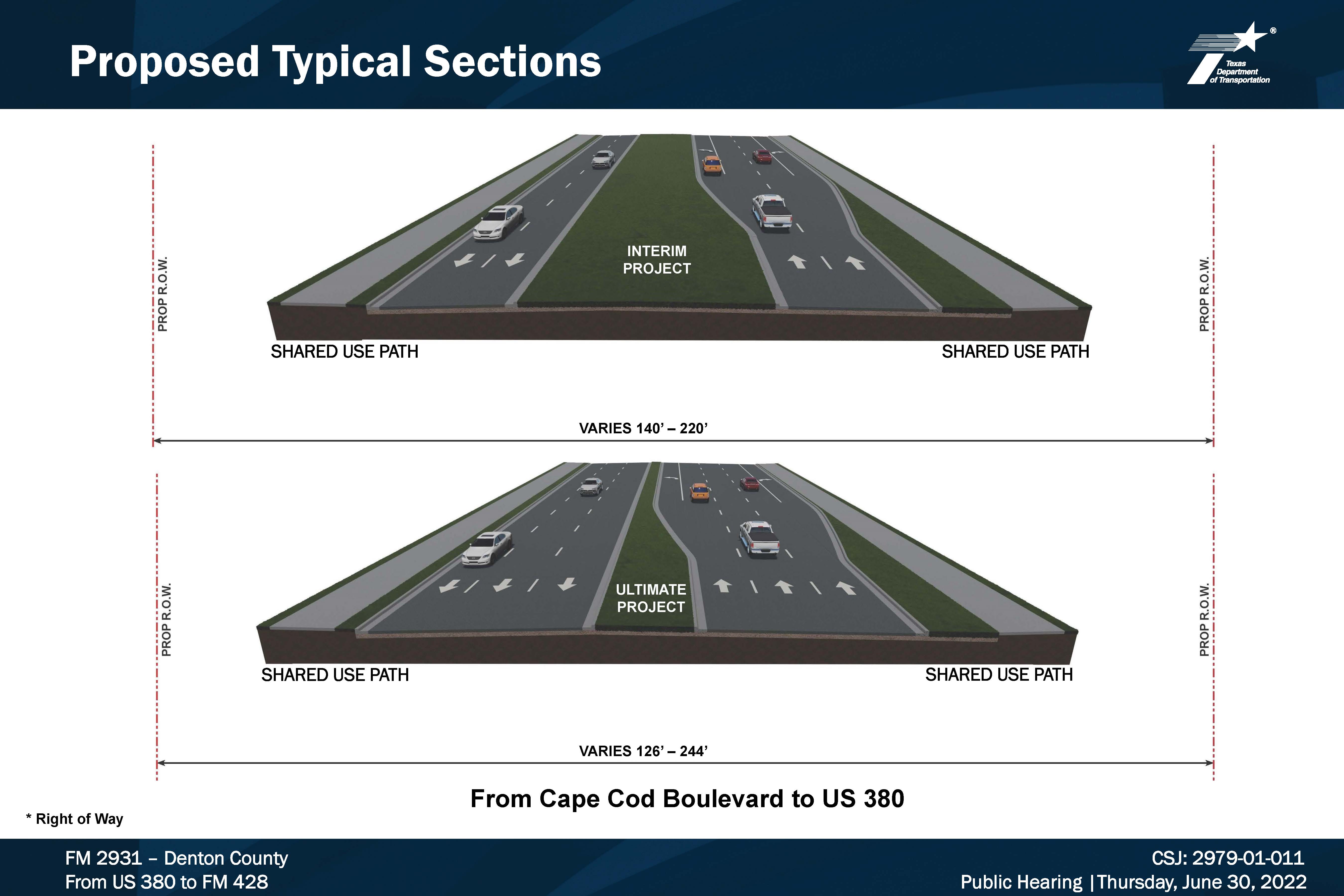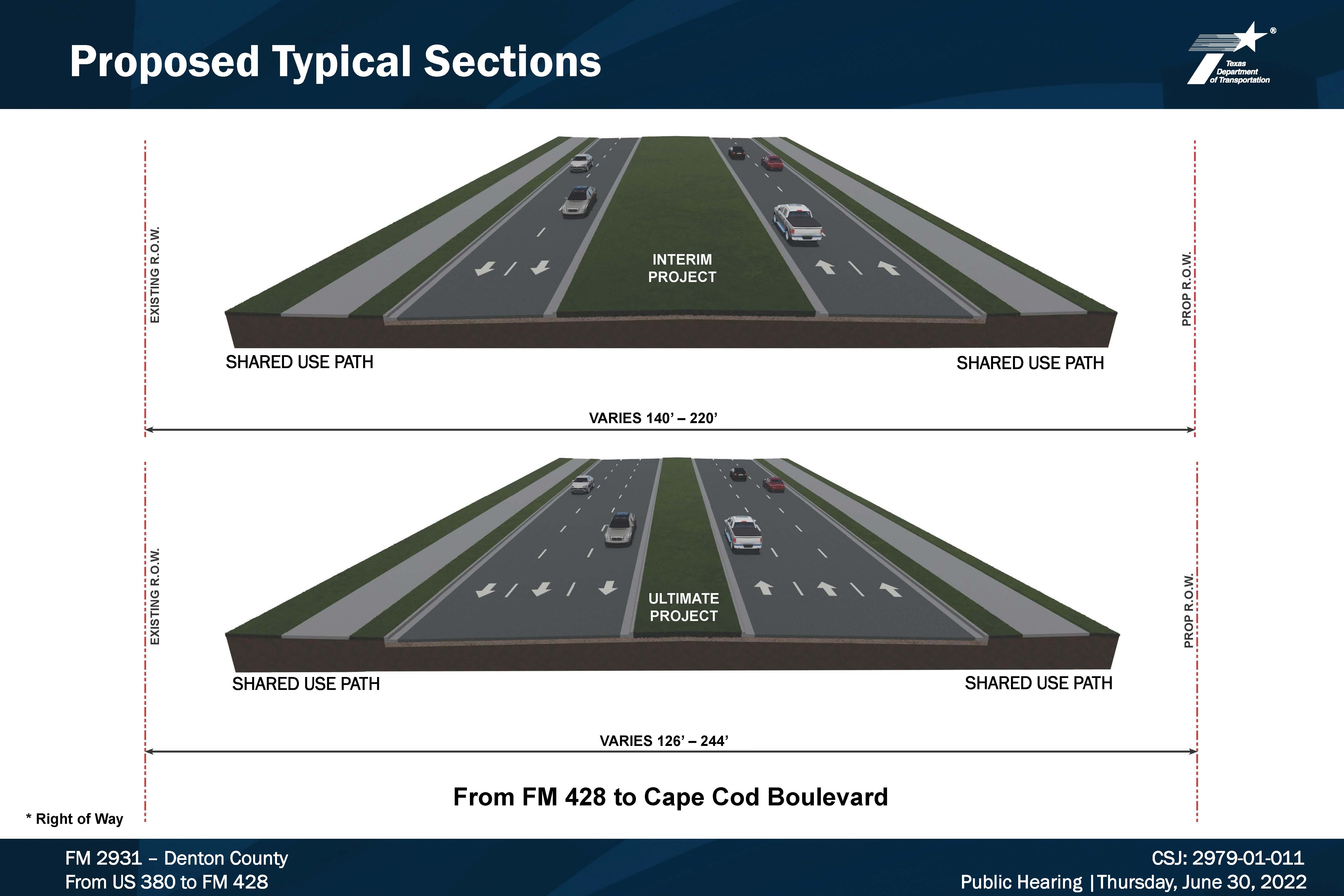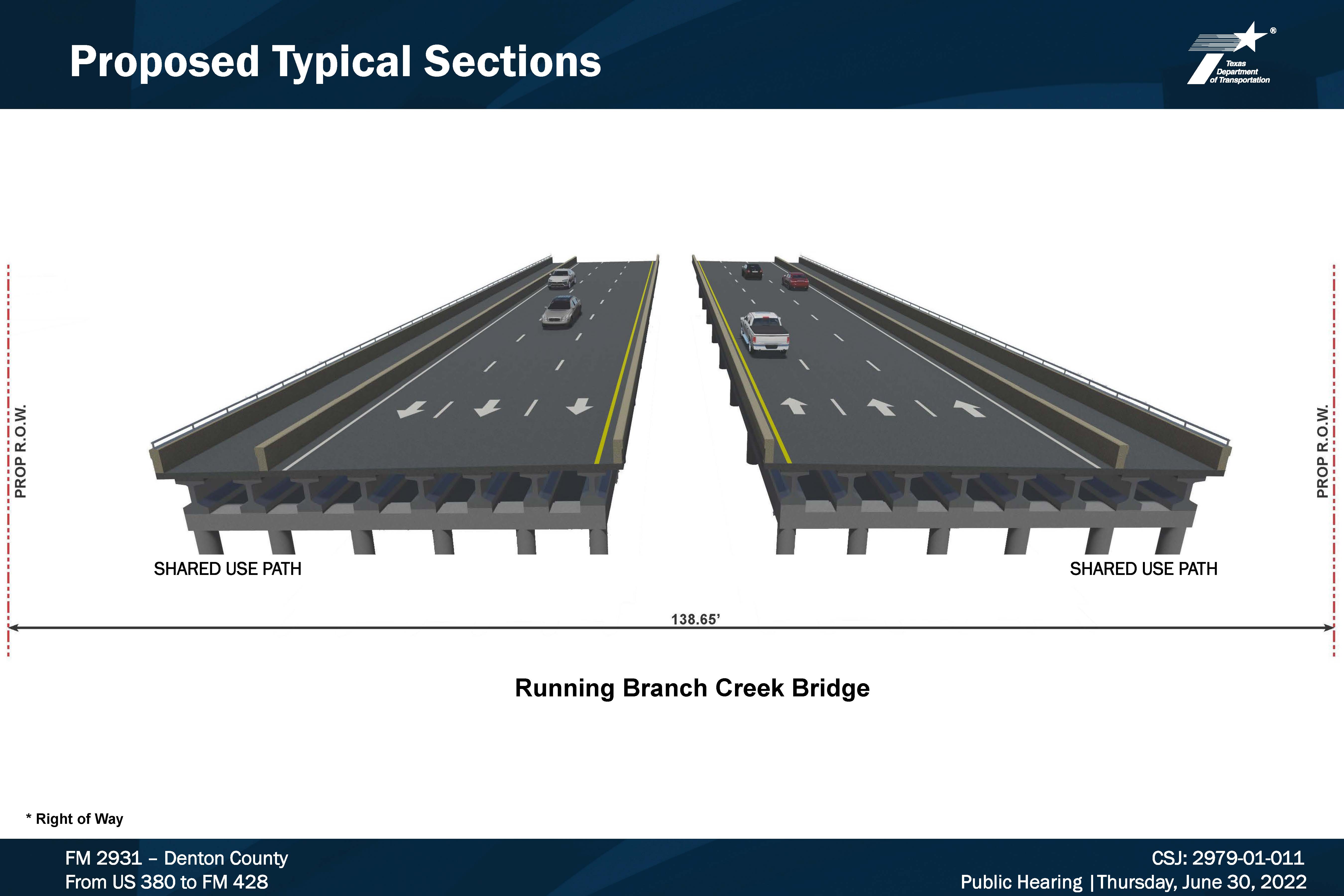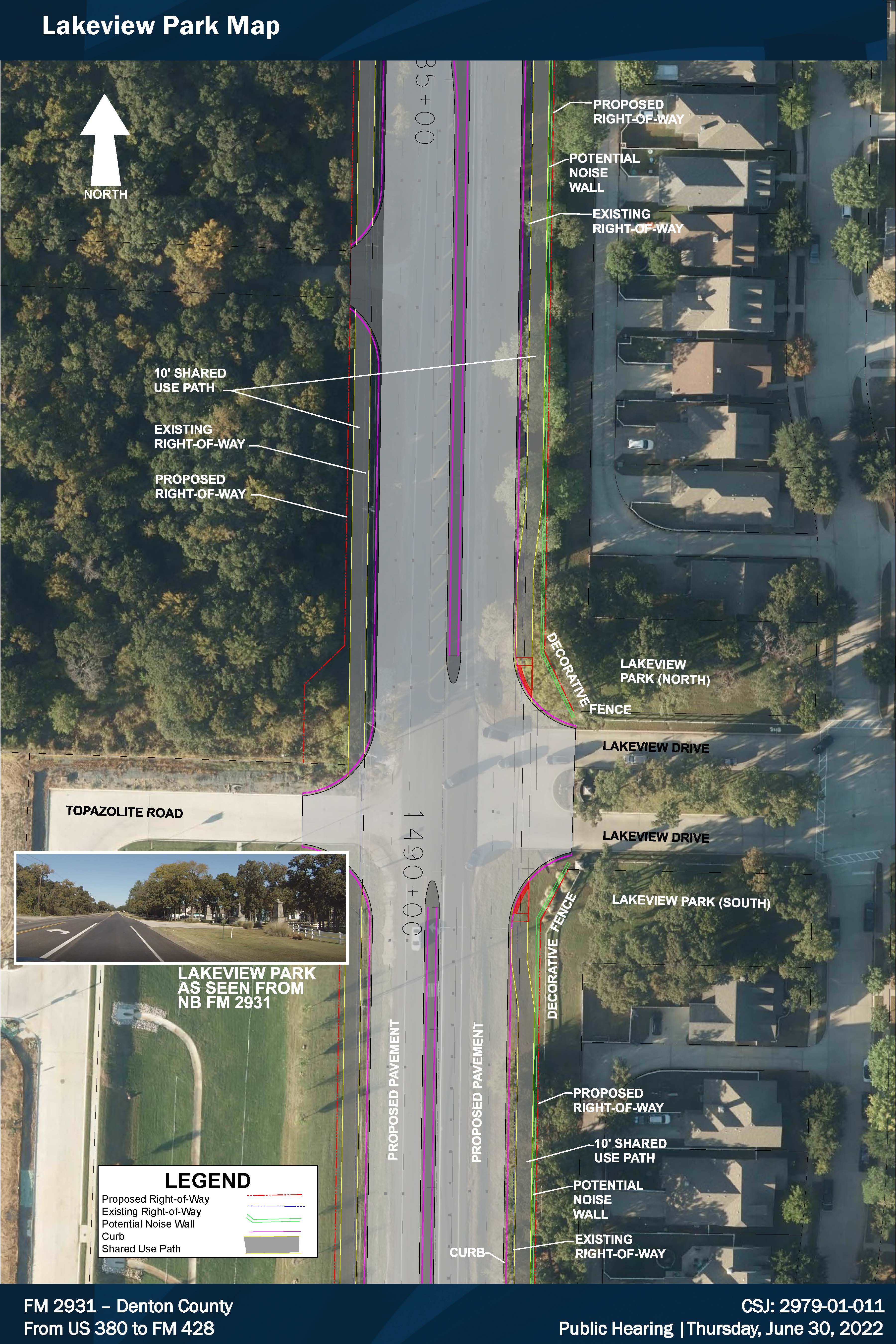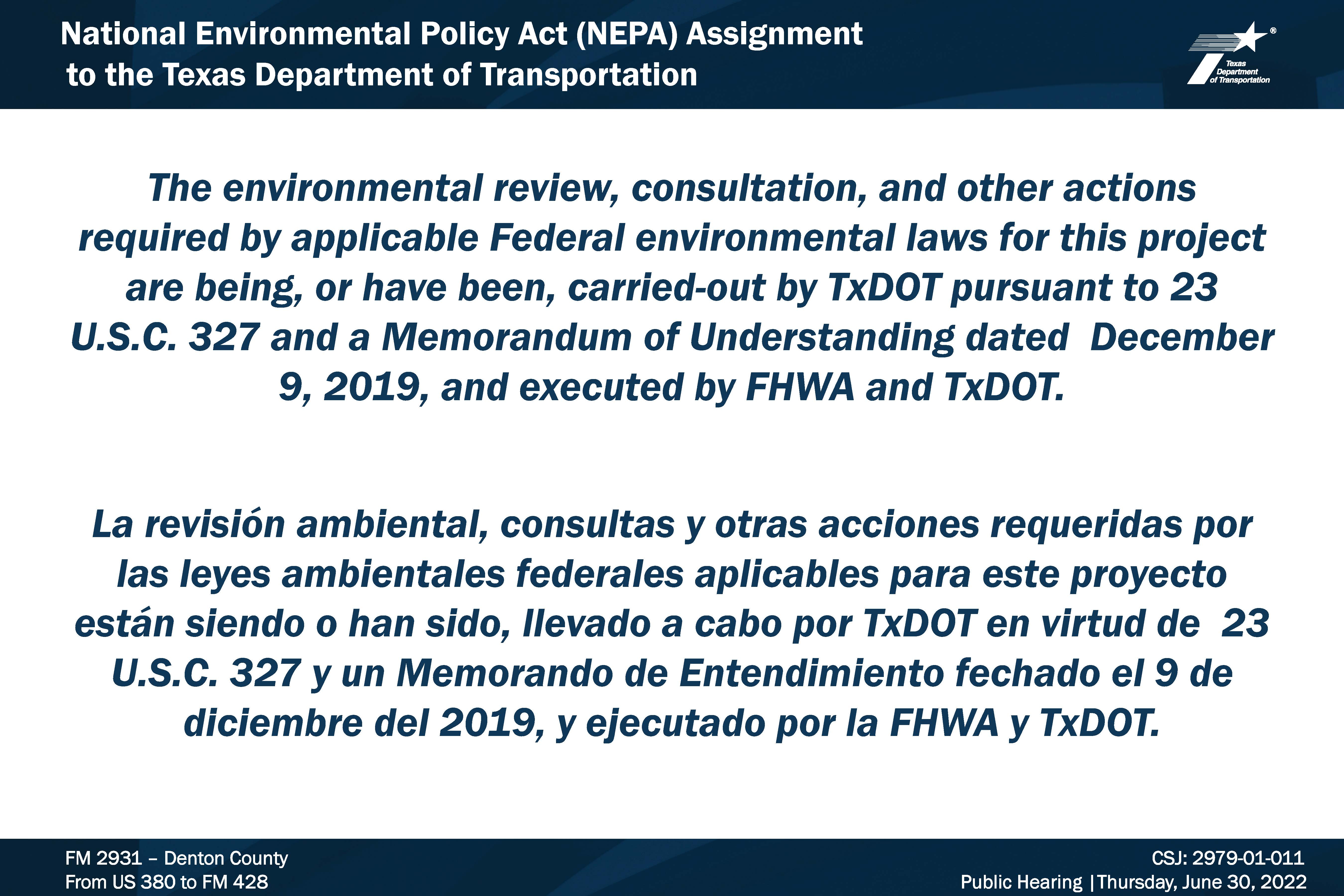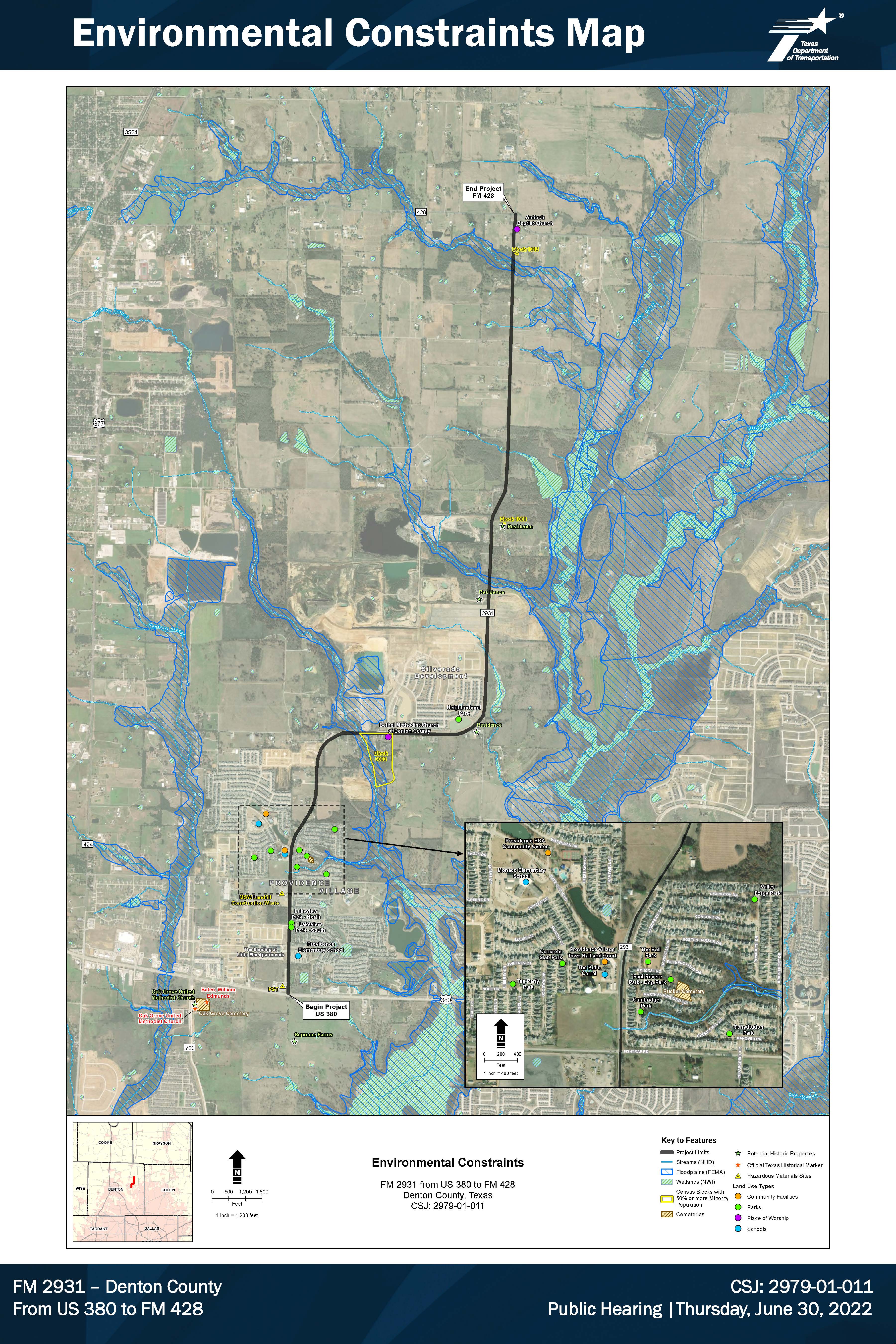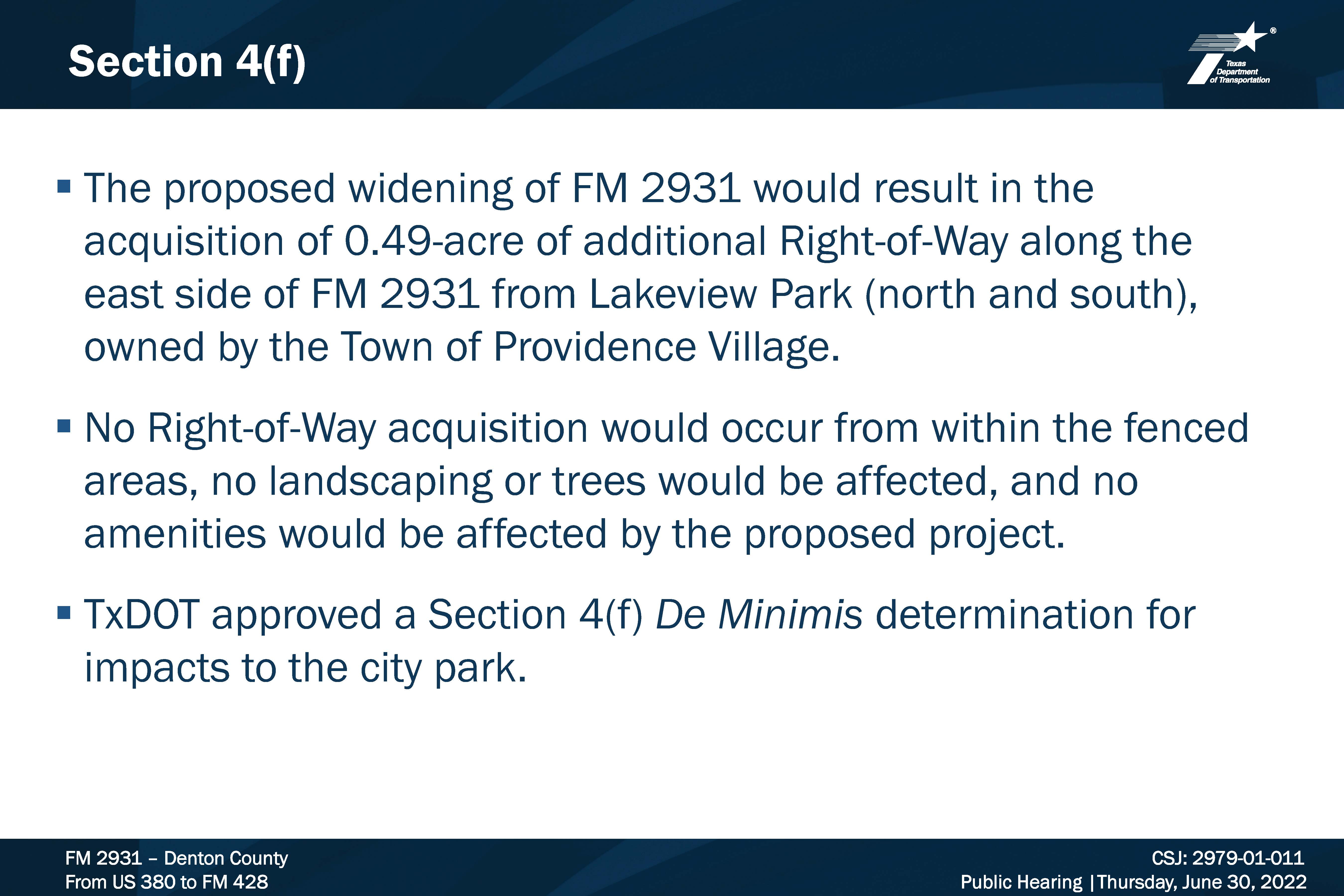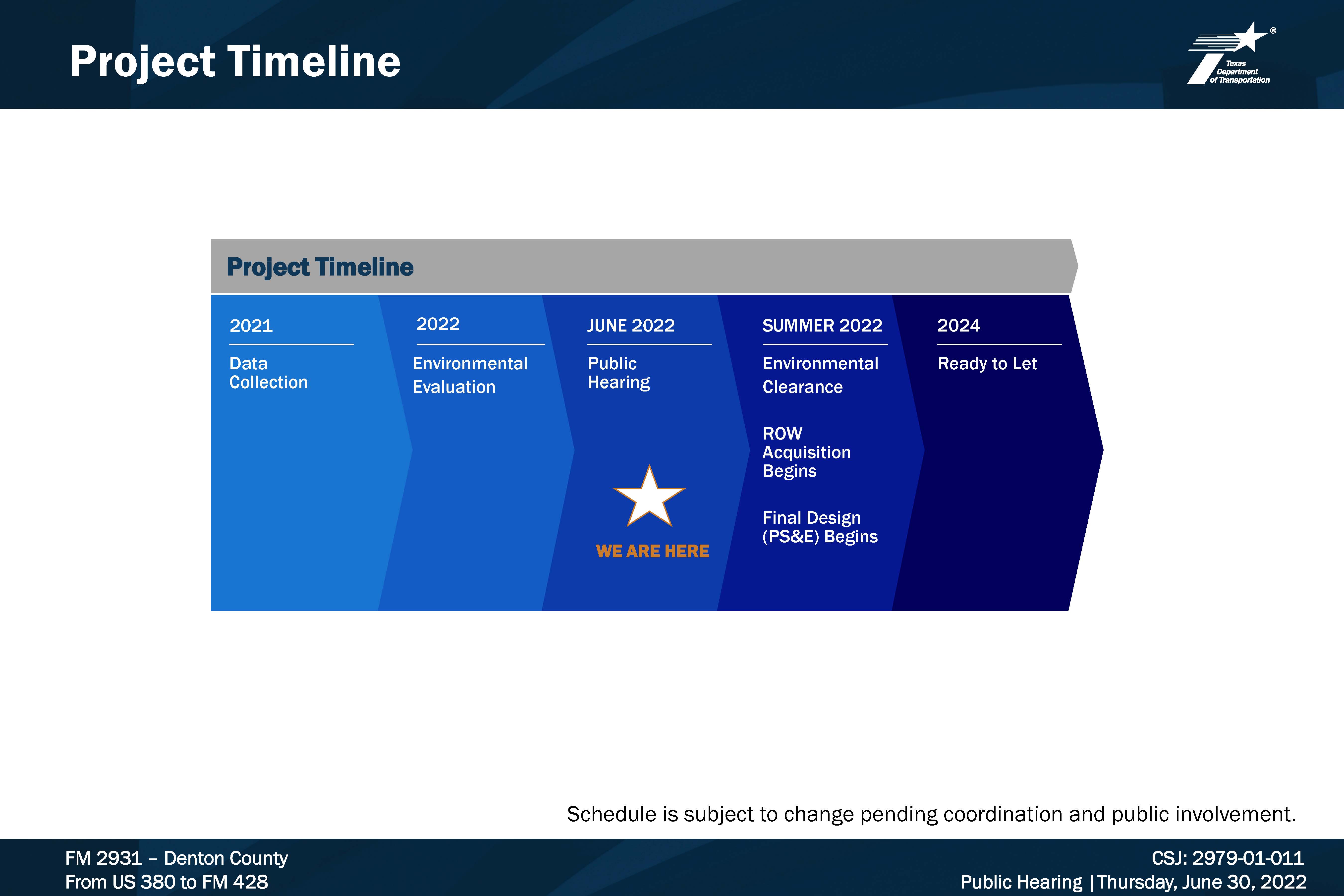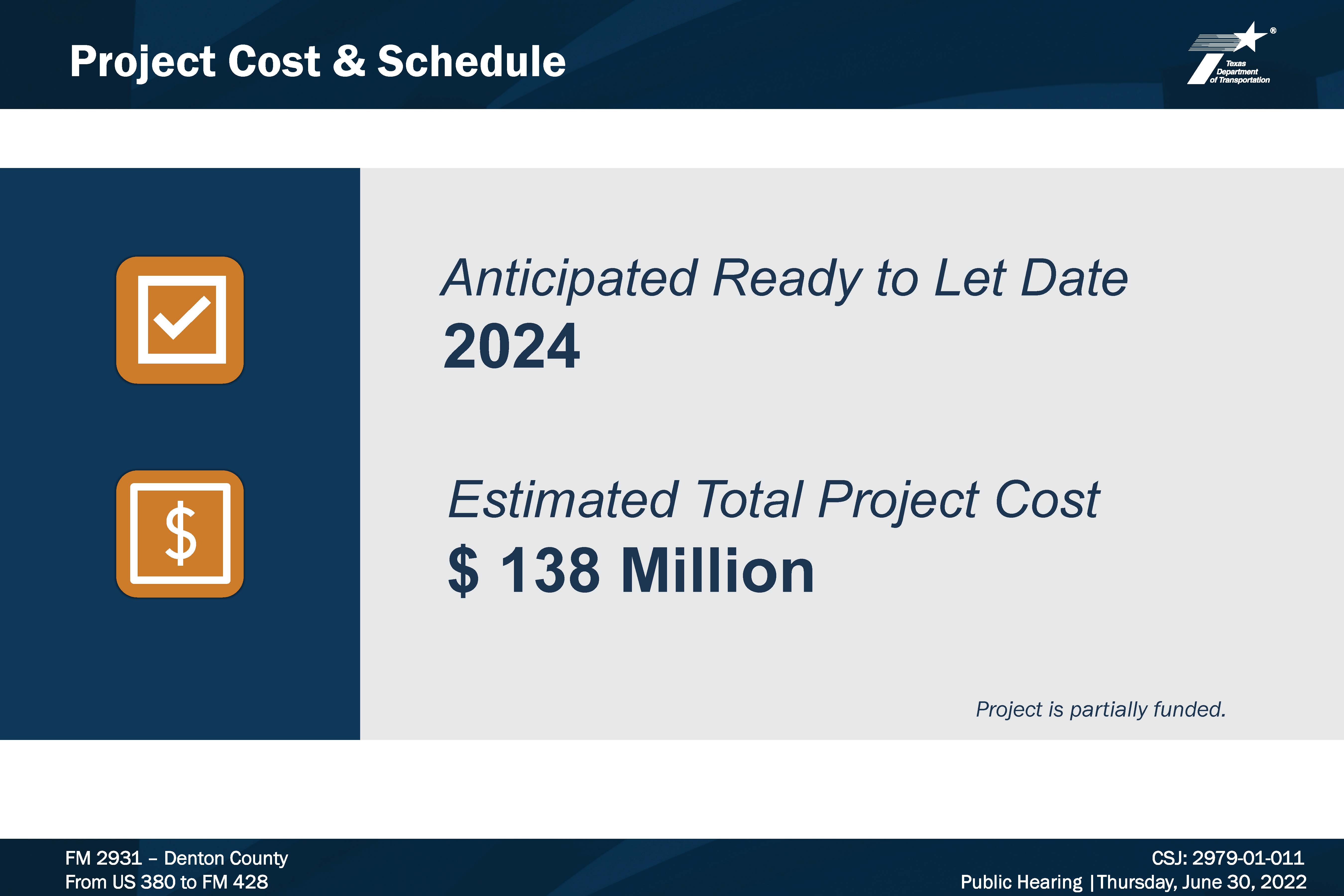 SCHEMATIC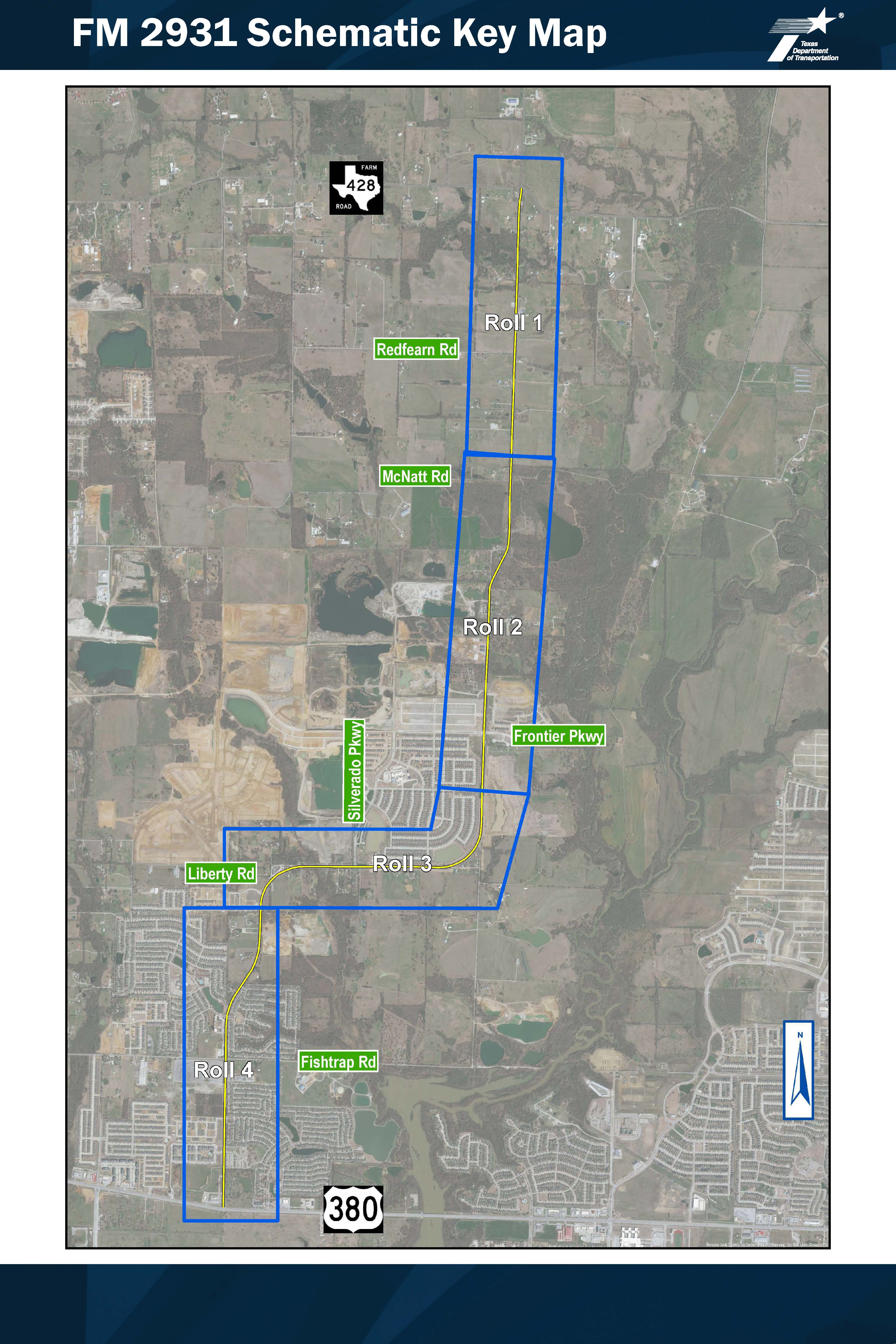 TECHNICAL REPORTS
Waters of the US Delineation Report
Traffic Noise Analysis Report
Hazardous Materials Initial Site Assessment
Archeological Background Study
Documentation of June 2020 Public Meeting
Community Impacts Assessment Technical Report
Surface Water Analysis
Section 4(f) De Minimis for Public Parks, Recreation Lands, Wildlife & Waterfoul Refuges, and Historic Properties
Section 404 Impacts Table
Historical Studies Research Design Reconnaissance Survey
Biology Clearance
RIGHT OF WAY (ROW) INFORMATION
The proposed improvements would potentially require additional ROW but no residential or non-residential structure displacements are anticipated.
Information about the process for state purchase of ROW and relocation assistance may be found in the following pamphlets:
Relocation Assistance: English
Relocation Assistance: Spanish
State Purchase of ROW: English
State Purchase of ROW: Spanish
HOW TO PROVIDE COMMENTS
The deadline for providing comments is July 15, 2022.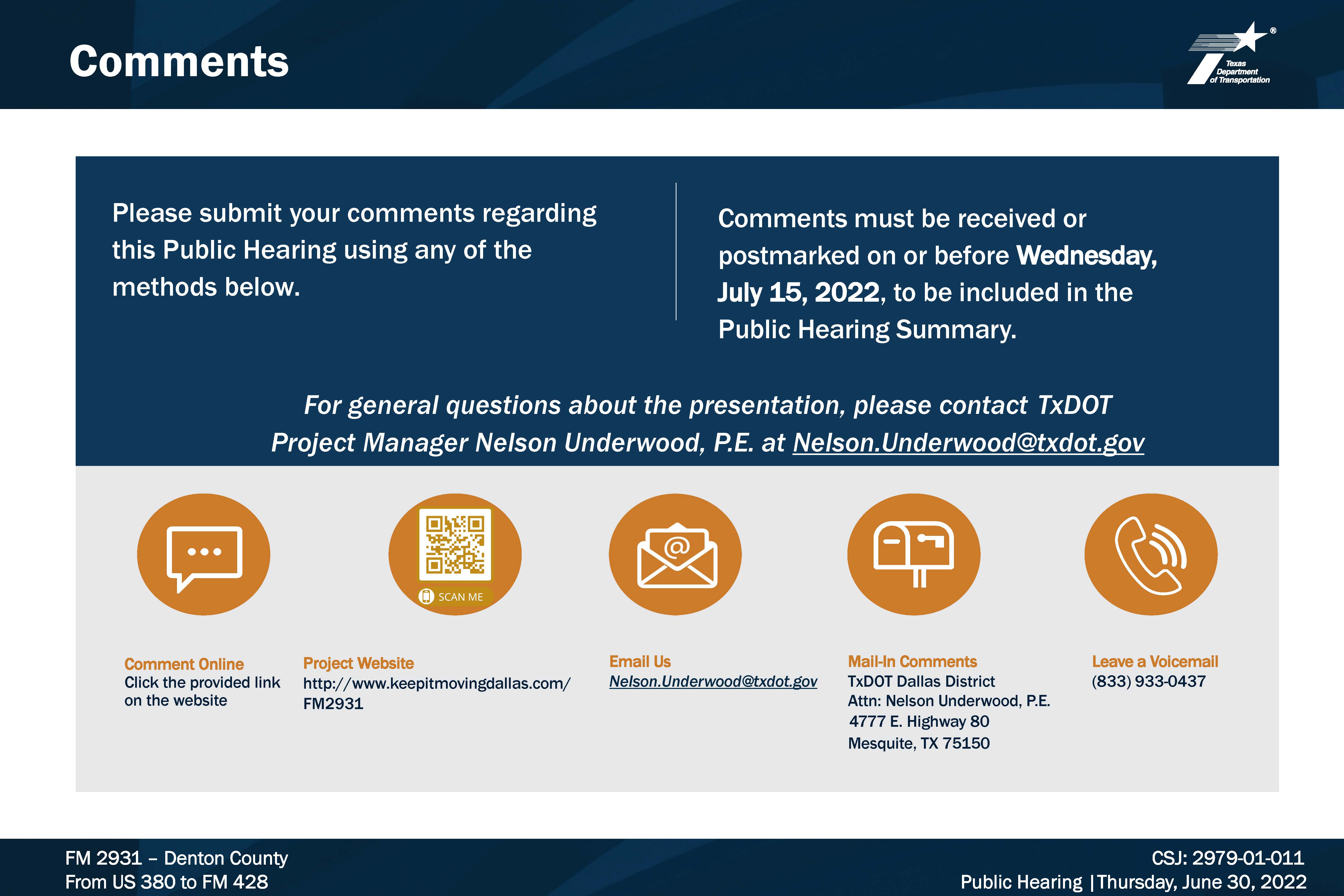 QUESTIONS?
Contact the TxDOT project manager Nelson Underwood, P.E. to ask questions about the project at [email protected] or (214) 320-6628.
To view the June 2020 public meeting materials, click HERE