Virtual Public Hearing for US 75 Technology Lanes
From I-635 to SH 121/Sam Rayburn Tollway
Dallas and Collin Counties
CSJs 0047-06-158, 0047-06-163, 0047-07-232
Thursday, March 16, 2023
The virtual hearing begins on Thursday, March 16, 2023 at 5:30 PM and will remain available online through the comment period deadline of March 31, 2023. During this time, please view the project materials and other information provided on this site to learn about the project and provide your comments.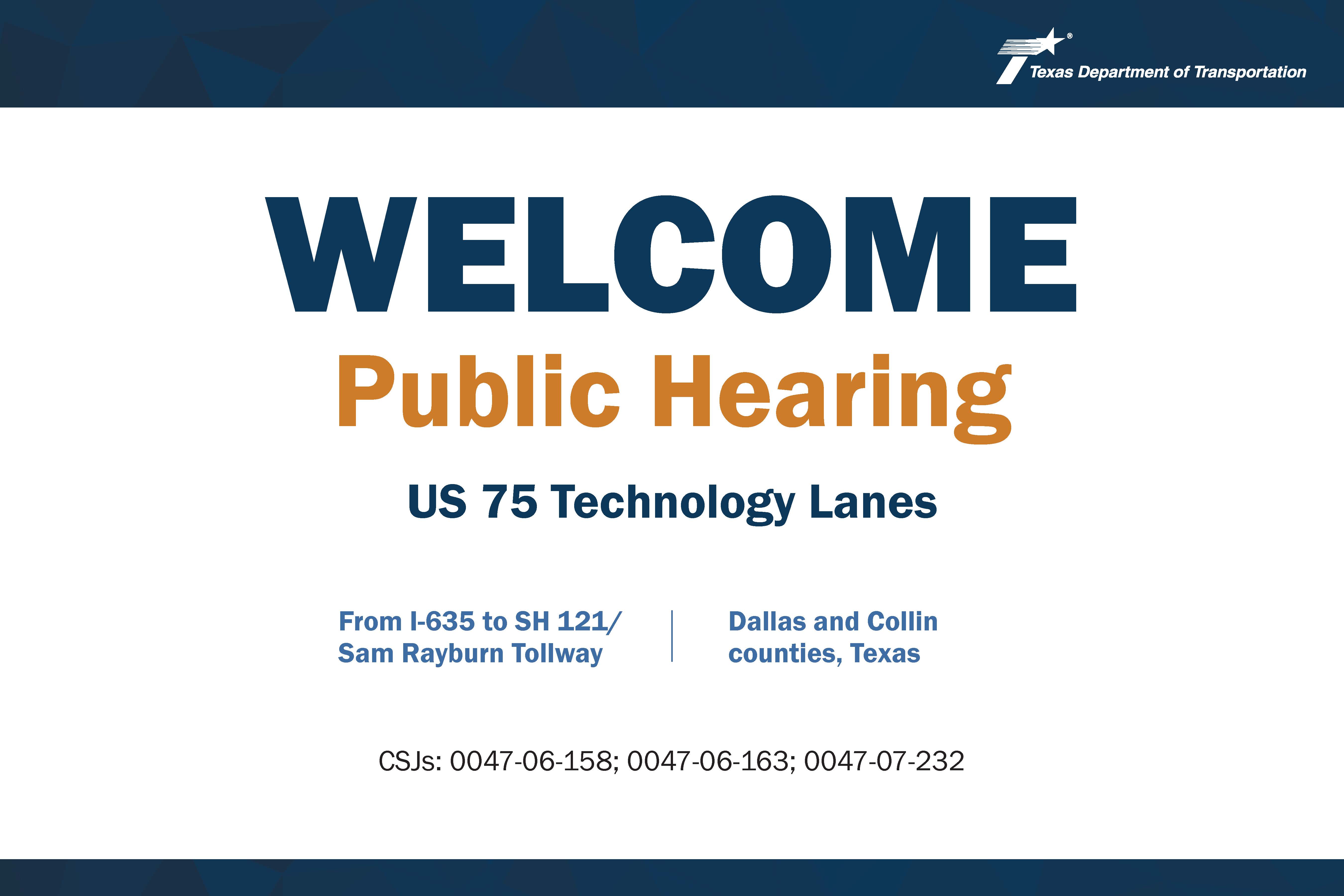 PROJECT DESCRIPTION
The proposed project would convert existing US 75 high-occupancy vehicle (HOV) lanes to peak-hour technology lanes from I-635 in Dallas County to SH 121/SRT in Collin County. No tolls will be charged to vehicles using the peak-hour technology lanes. Construction of the project will replace the double white stripes and pylons with broken white stripes to allow for continuous ingress and egress between the technology lanes and general-purpose lanes. During peak travel times—southbound in the morning and northbound in the evening—high-occupancy vehicles (HOVs), low-emissions vehicles and motorcycles will be allowed to access the technology lanes. In non-peak hours, HOVs, low-emissions vehicles, motorcycles and single-occupant vehicles (SOVs) will be allowed in the peak-hour lanes. The proposed typical section would consist of four 11-foot general-purpose lanes in each direction, one 11- to 12-foot peak-hour technology lane in each direction, 10- to 11-foot outside shoulders, and a variable inside shoulder with concrete median barrier. No additional right of way would be needed for the project.
PRESENTATION
TxDOT EXHIBITS
You may click on any of the project exhibits below to view them at full size.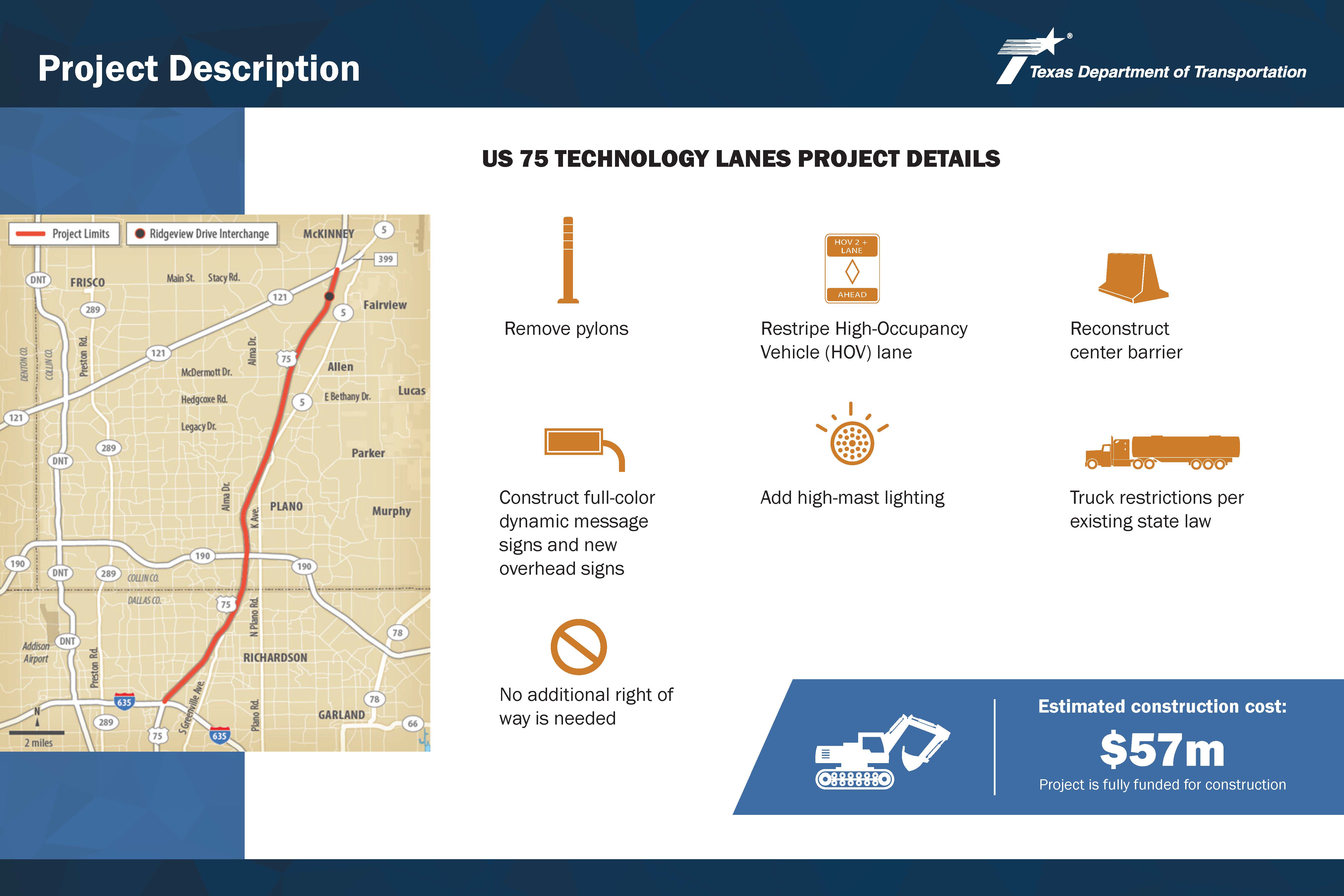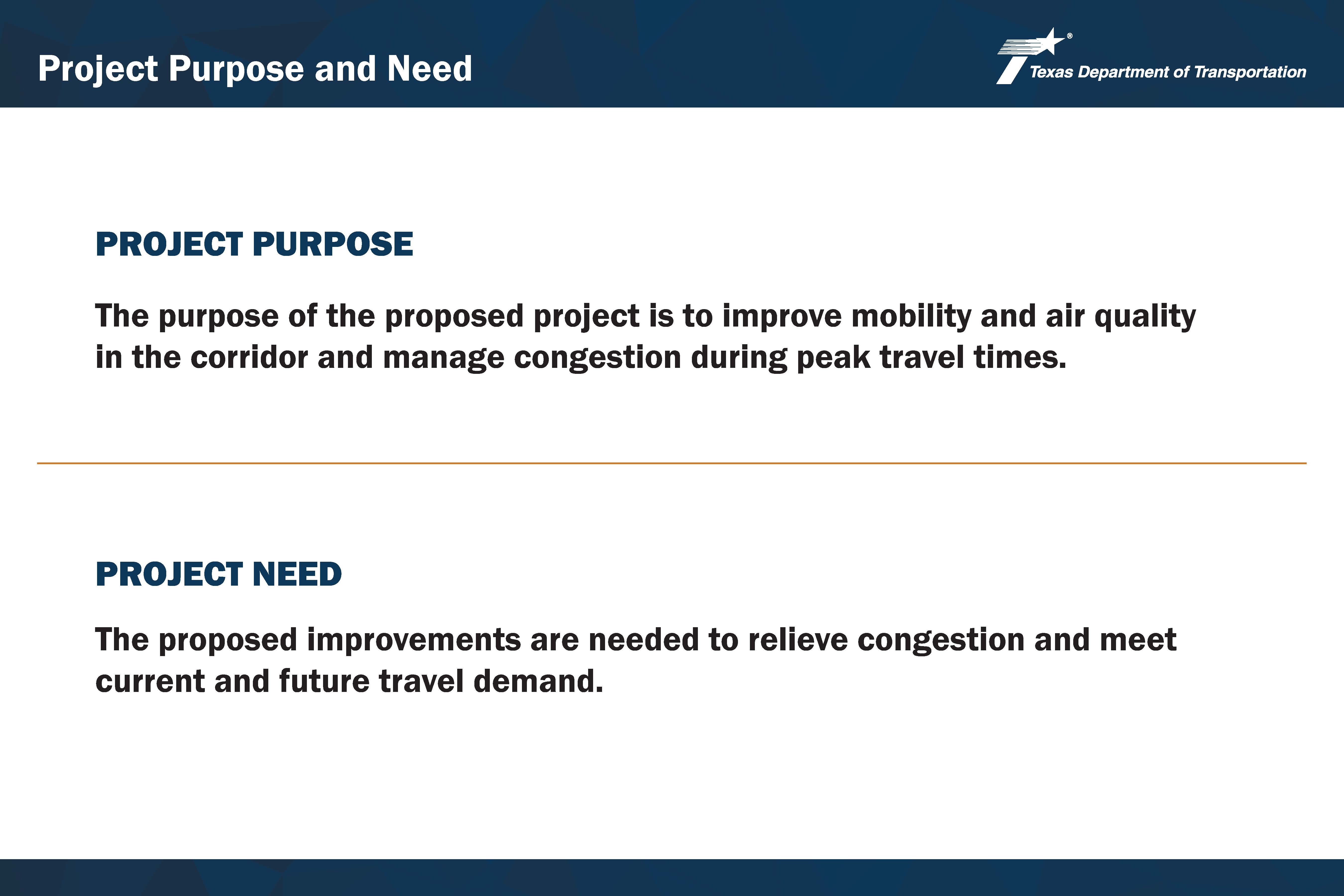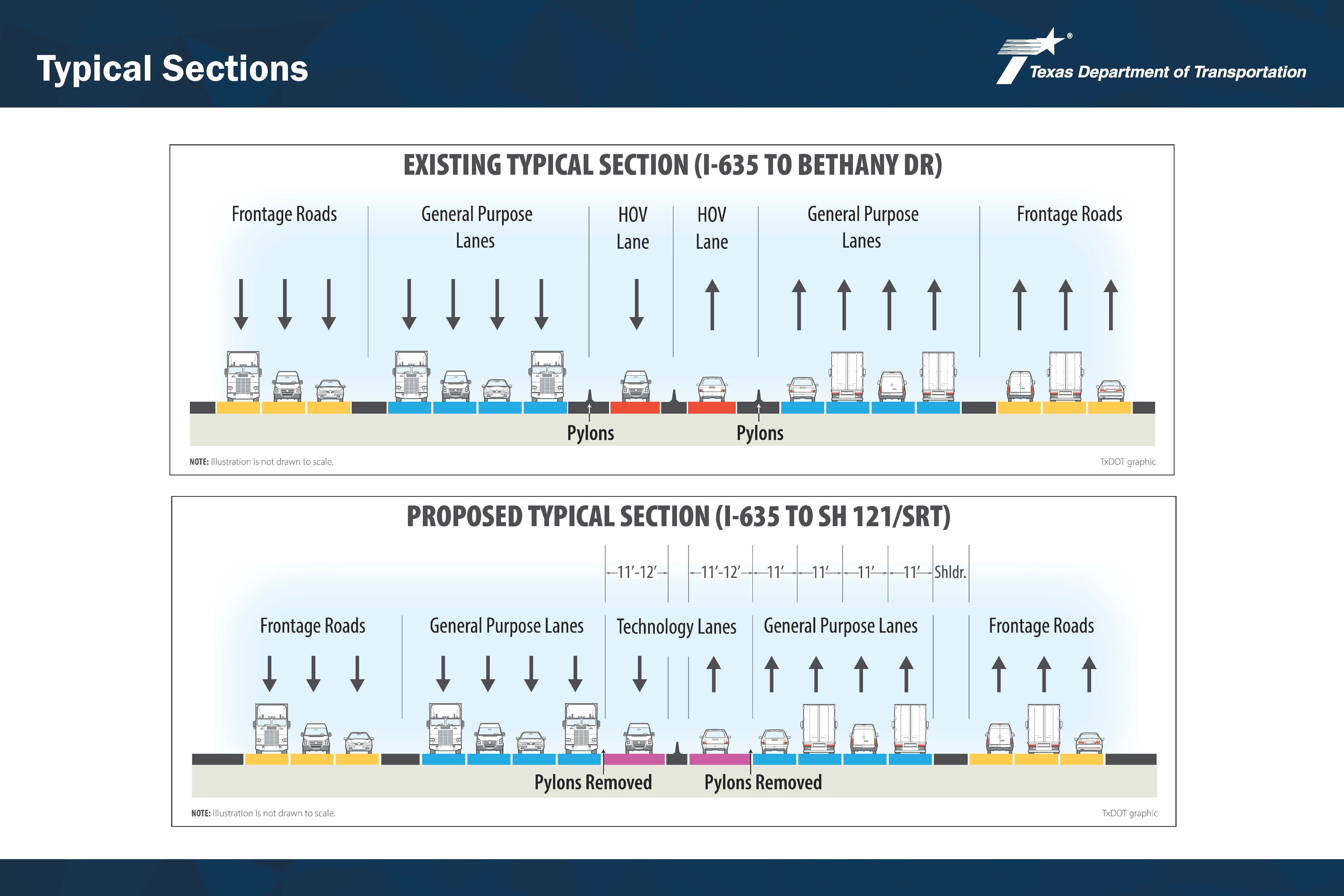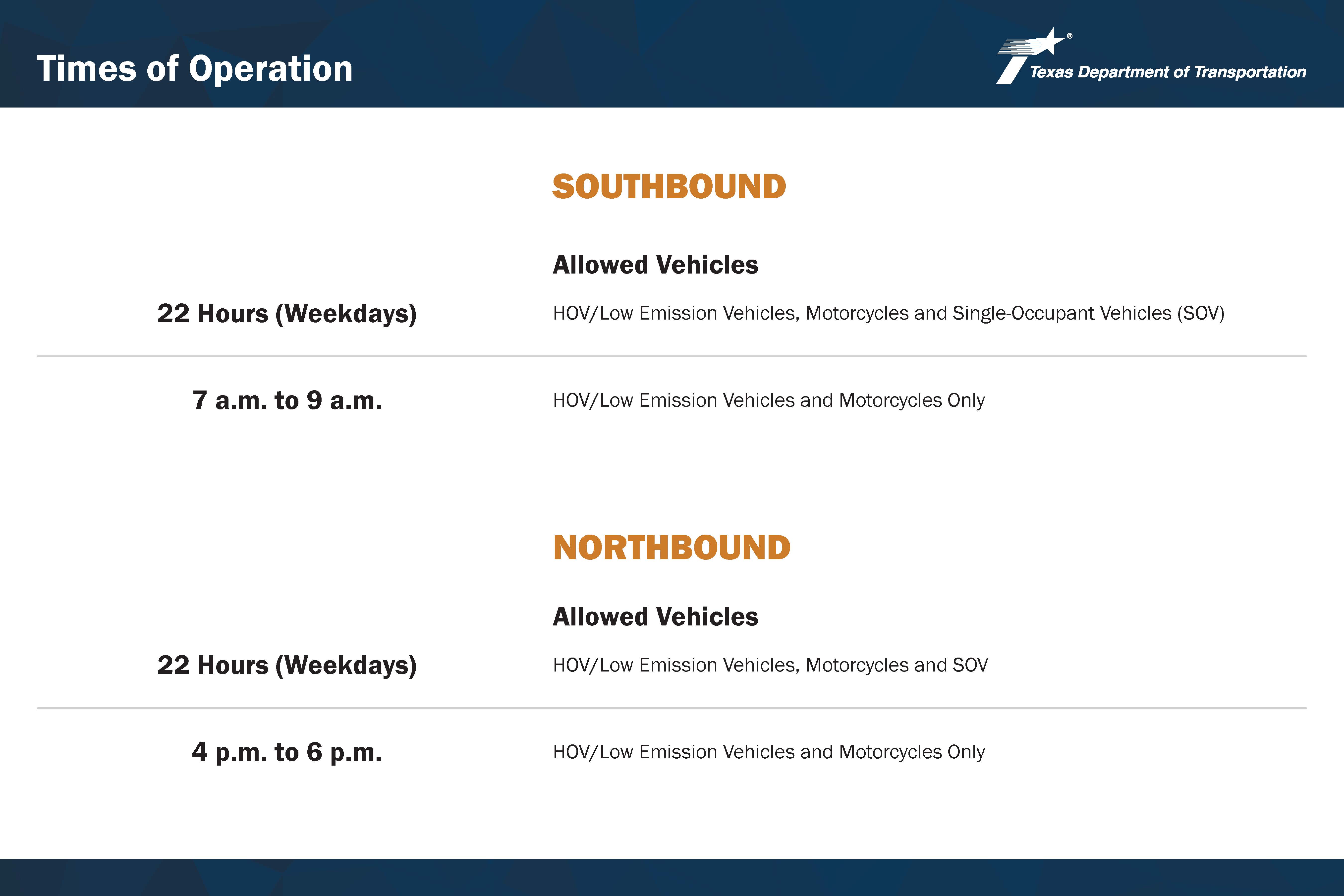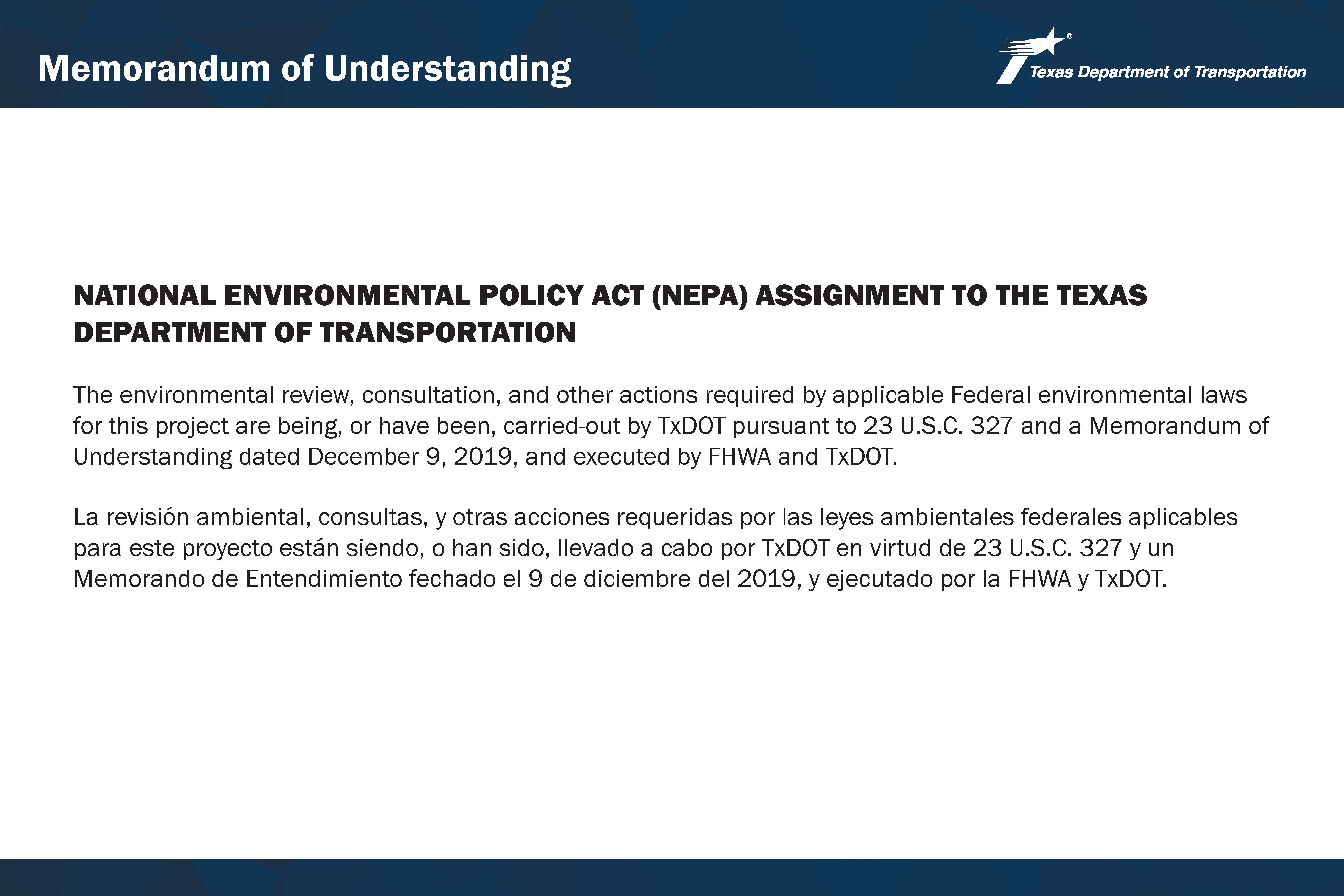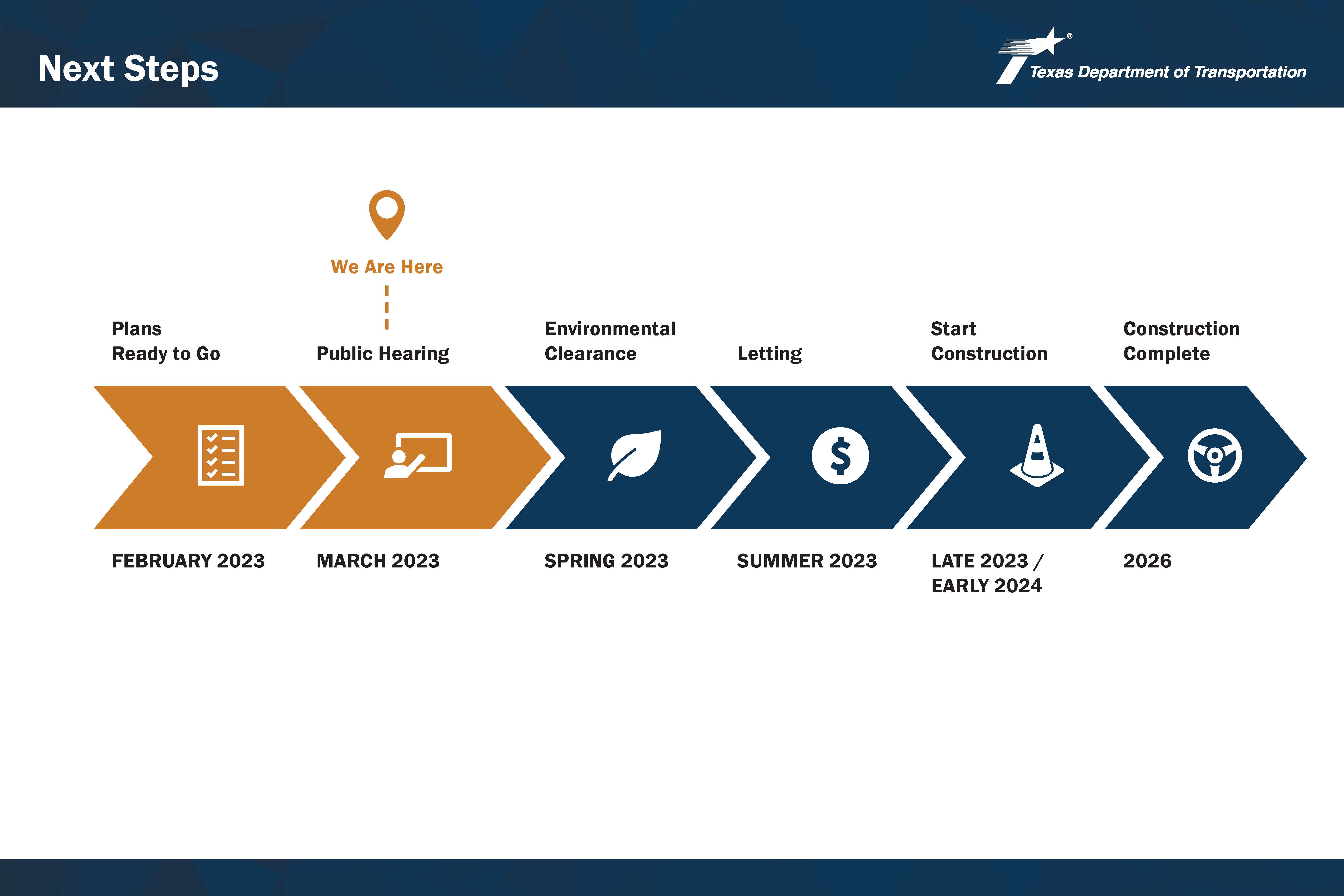 SCHEMATIC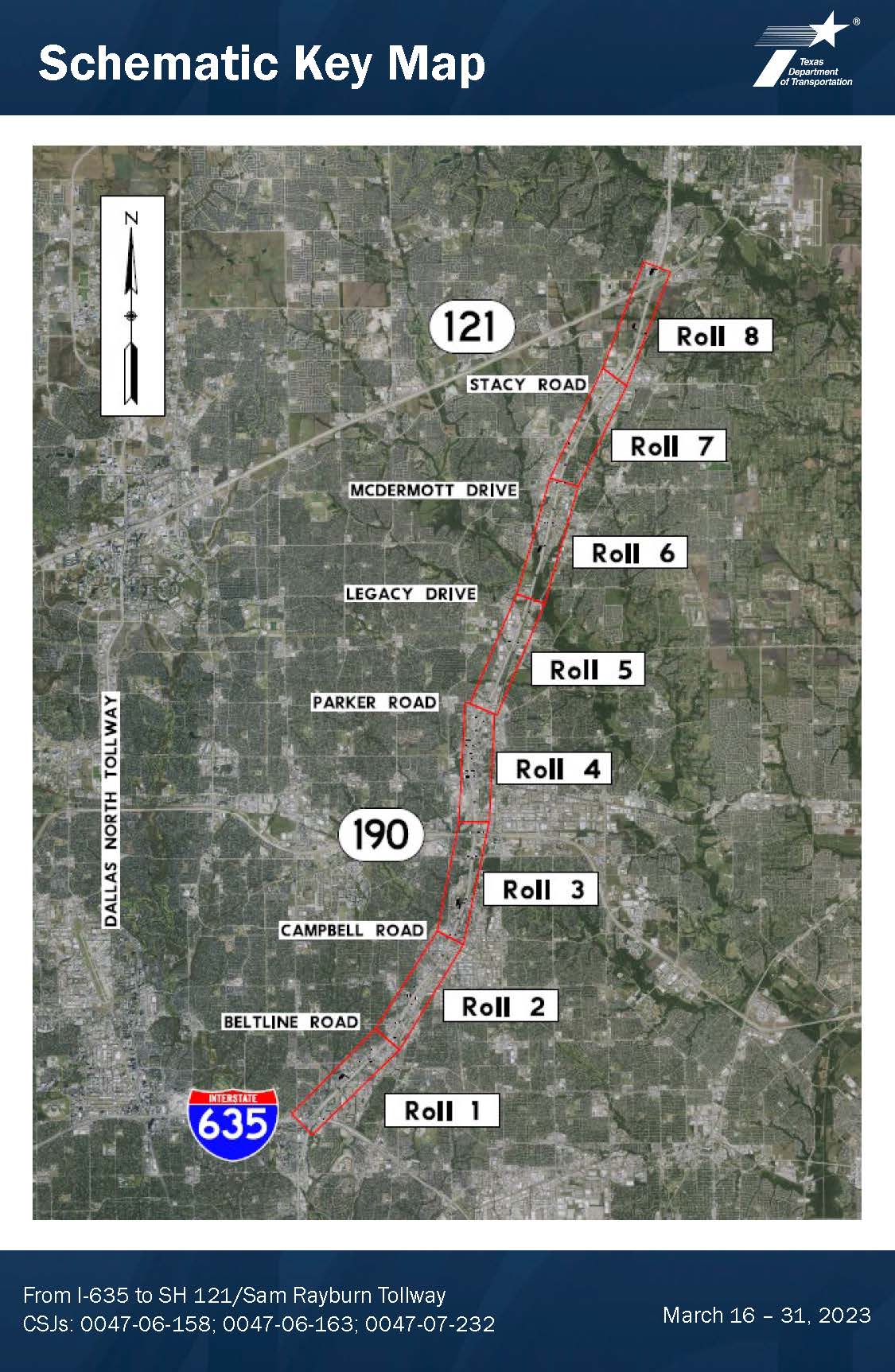 Roll 1
Roll 2
Roll 3
Roll 4
Roll 5
Roll 6
Roll 7
Roll 8
ENVIRONMENTAL TECHNICAL REPORTS
Historic Project Coordination Request
Archeology Background Study
Community Impacts Assessment
Species Analysis Spreadsheet
Species Analysis Form
Traffic Noise
HOW TO PROVIDE COMMENTS
The deadline for providing comments is March 31, 2023.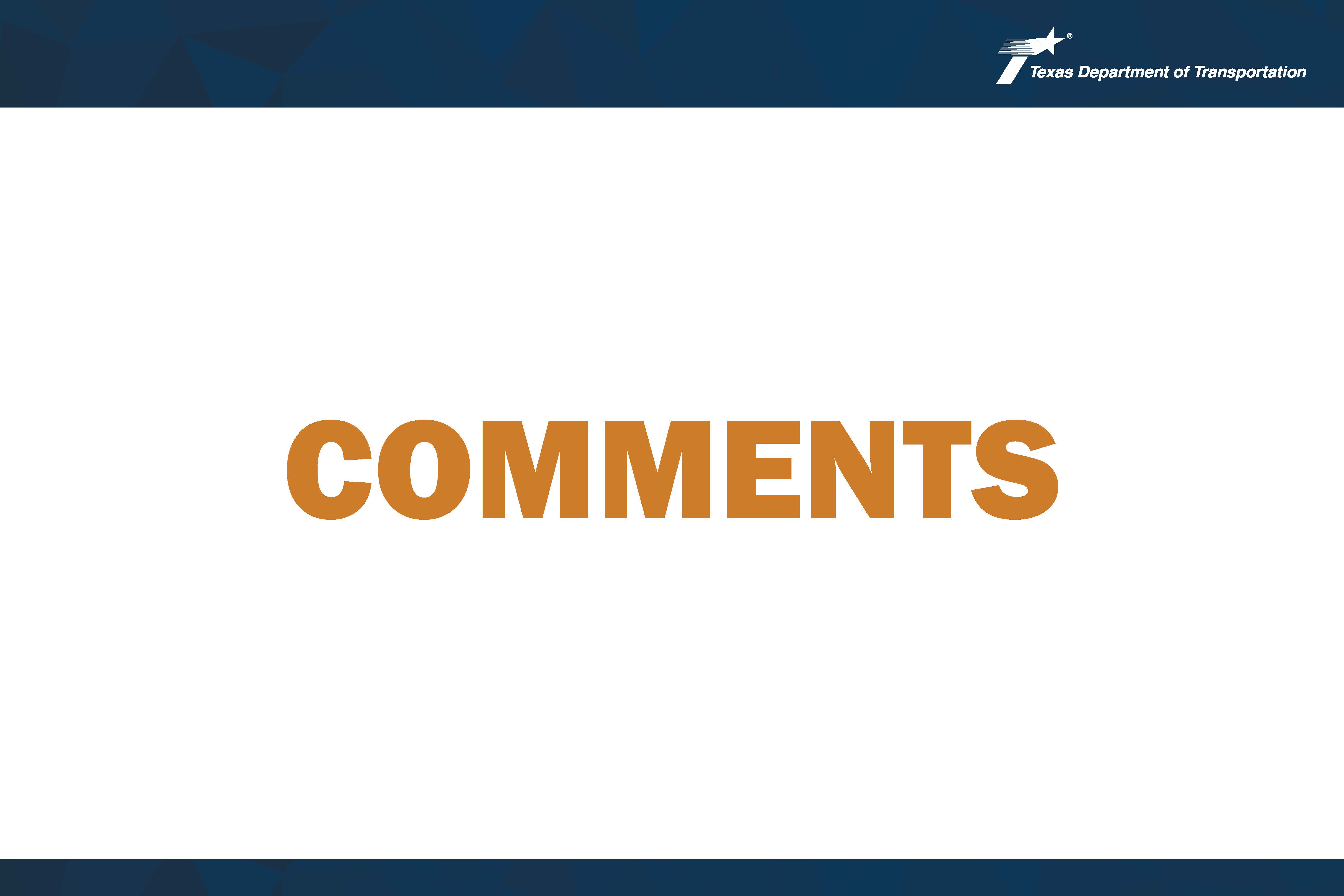 QUESTIONS?
Contact the TxDOT project manager Travis Campbell, P.E. to ask questions about the project at [email protected] or (214) 320-6146.