Final Environmental Assessment (EA) for US 380 Prosper/Frisco Widening
To view the Final EA please use the following link:
FINDING OF NO SIGNIFICANT IMPACT (FONSI)
Virtual Public Meeting for US 380 Prosper/Frisco Widening
From Teel Parkway/Championship Drive to west of Lakewood Drive
Collin County
CSJs 0135-11-024, 0135-02-068, 0135-10-065
The virtual meeting begins on Thursday, February 23, 2023 at 6 PM and will remain available online through the comment period deadline of March 10, 2023. During this time, please view the project materials and other information provided on this site to learn about the project and provide your comments.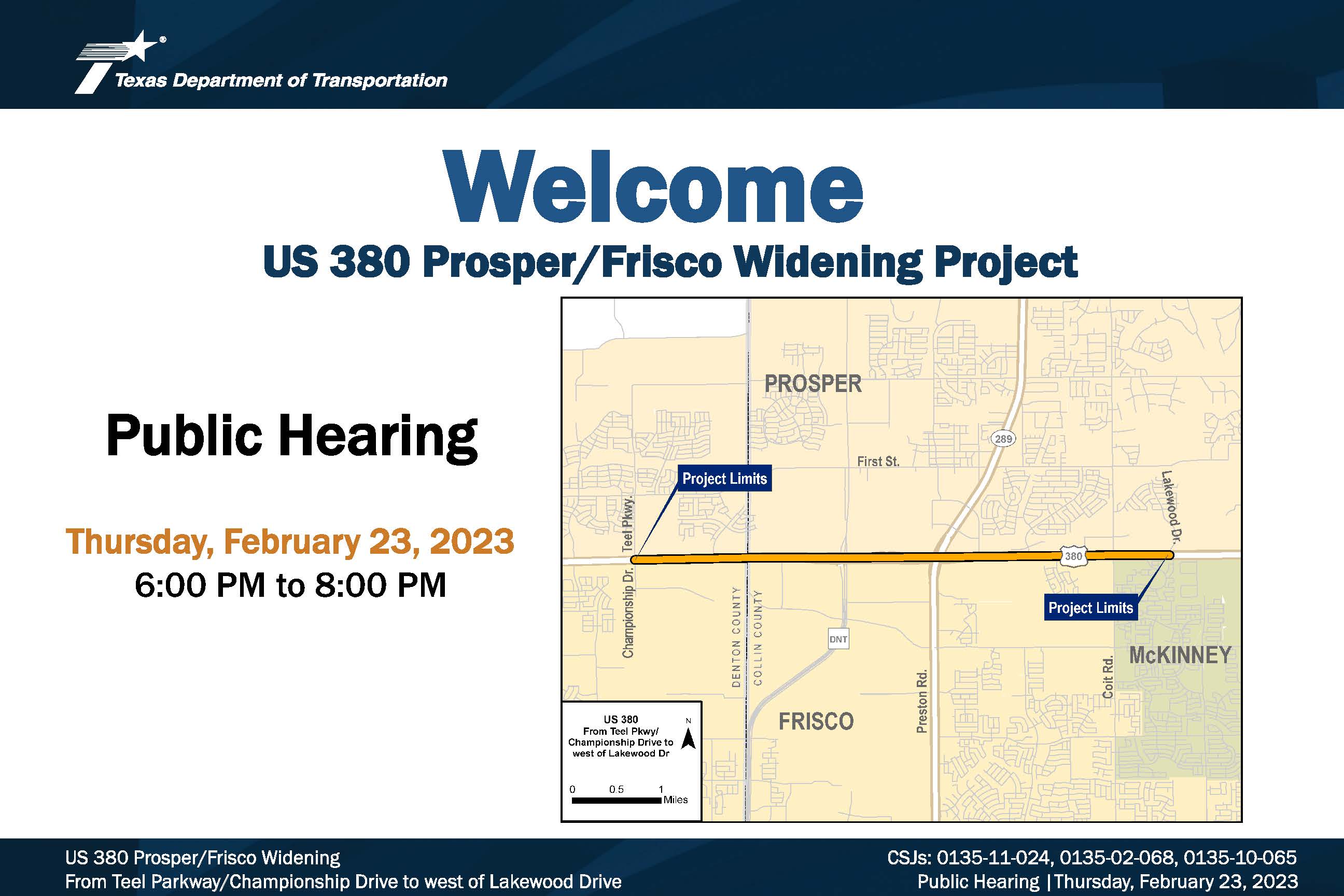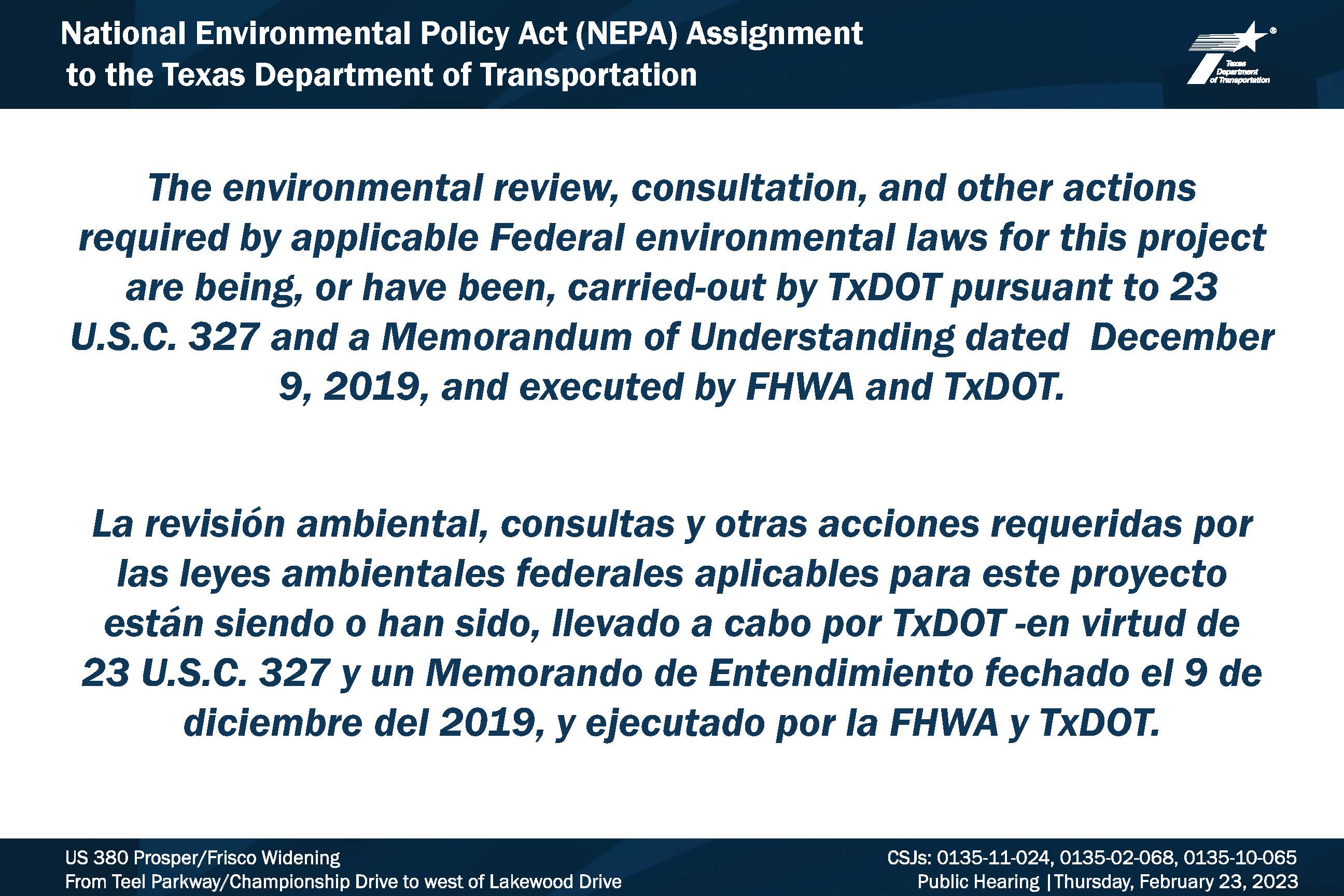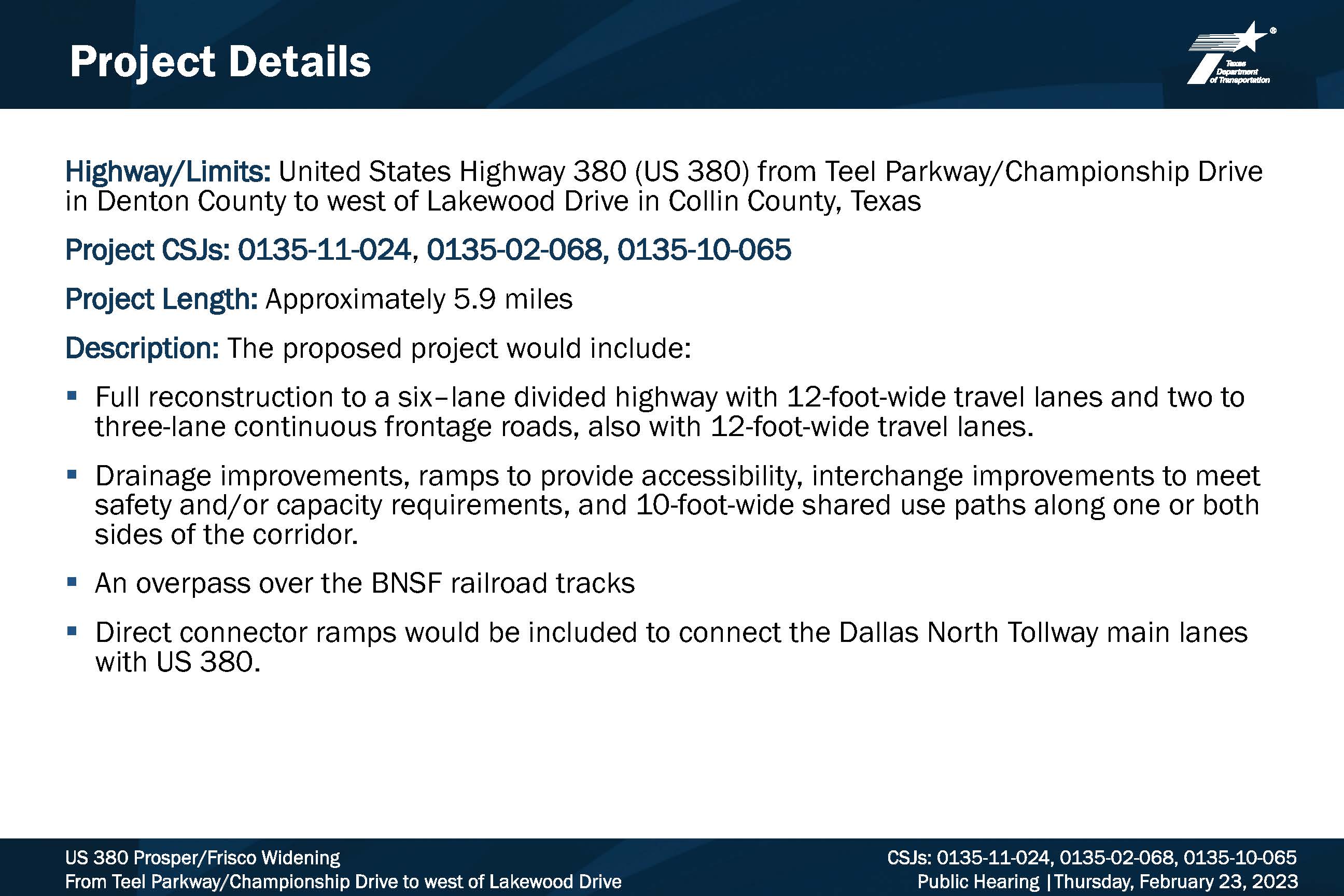 PRESENTATION
EXHIBITS
You may click on any of the project exhibits below to view them at full size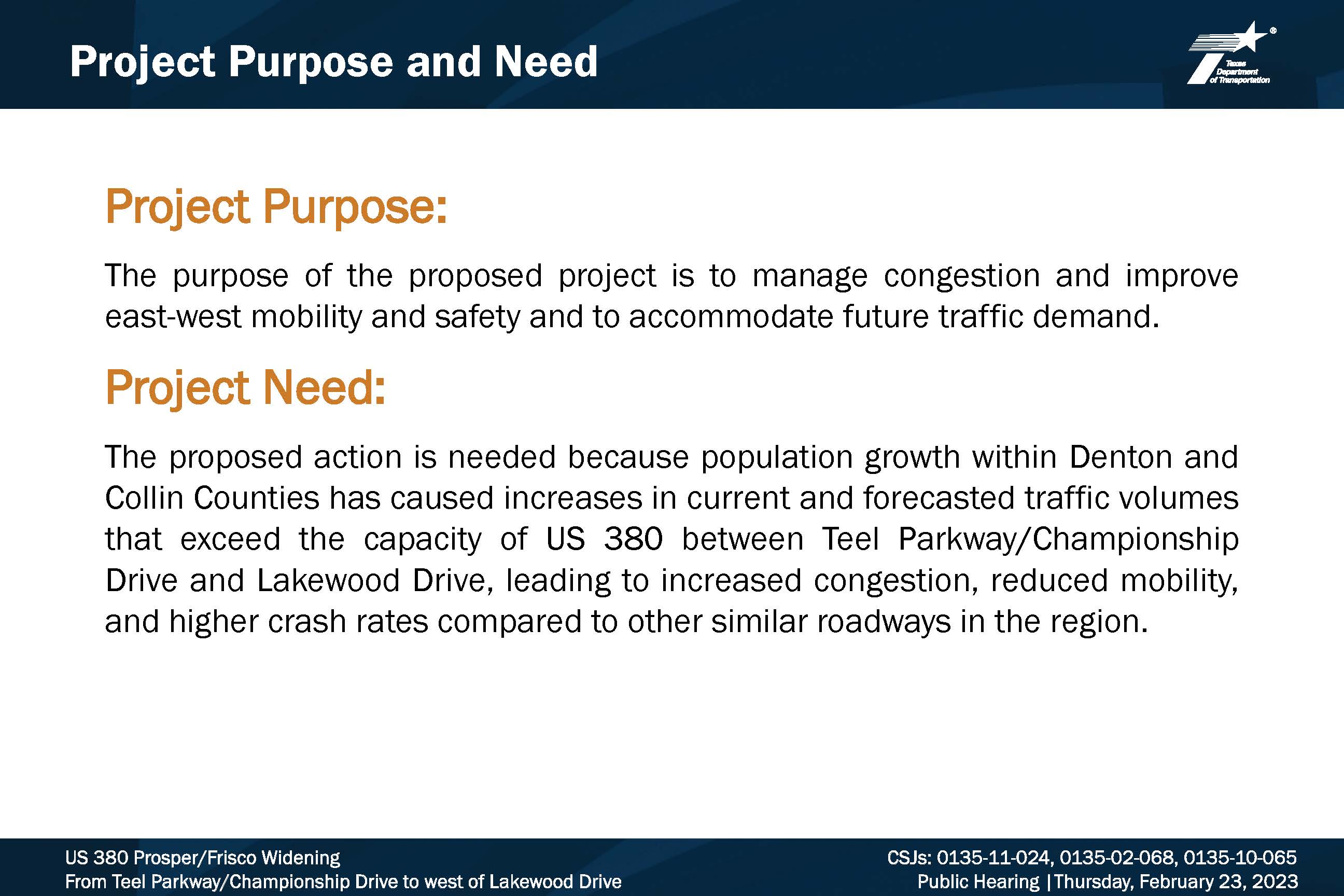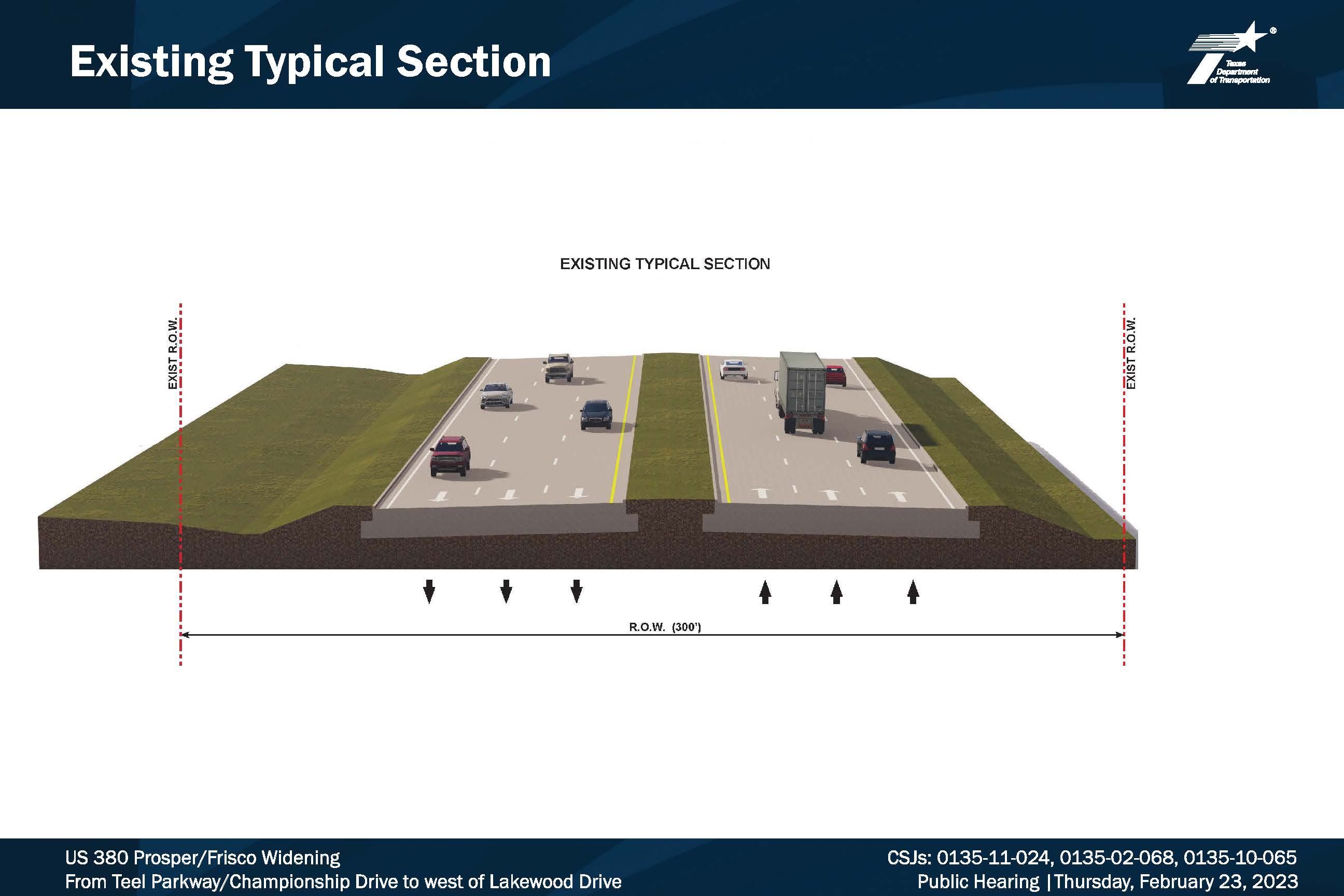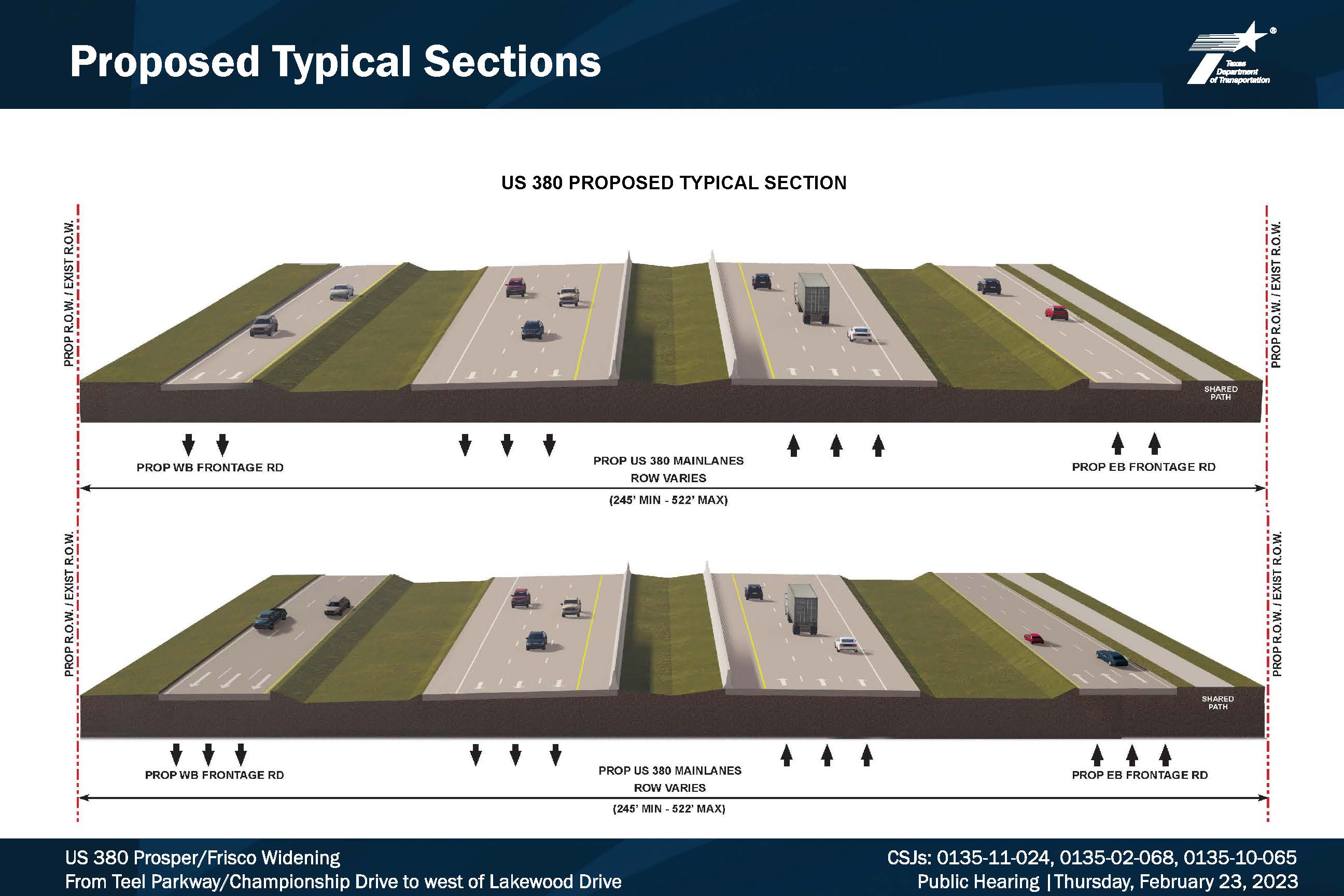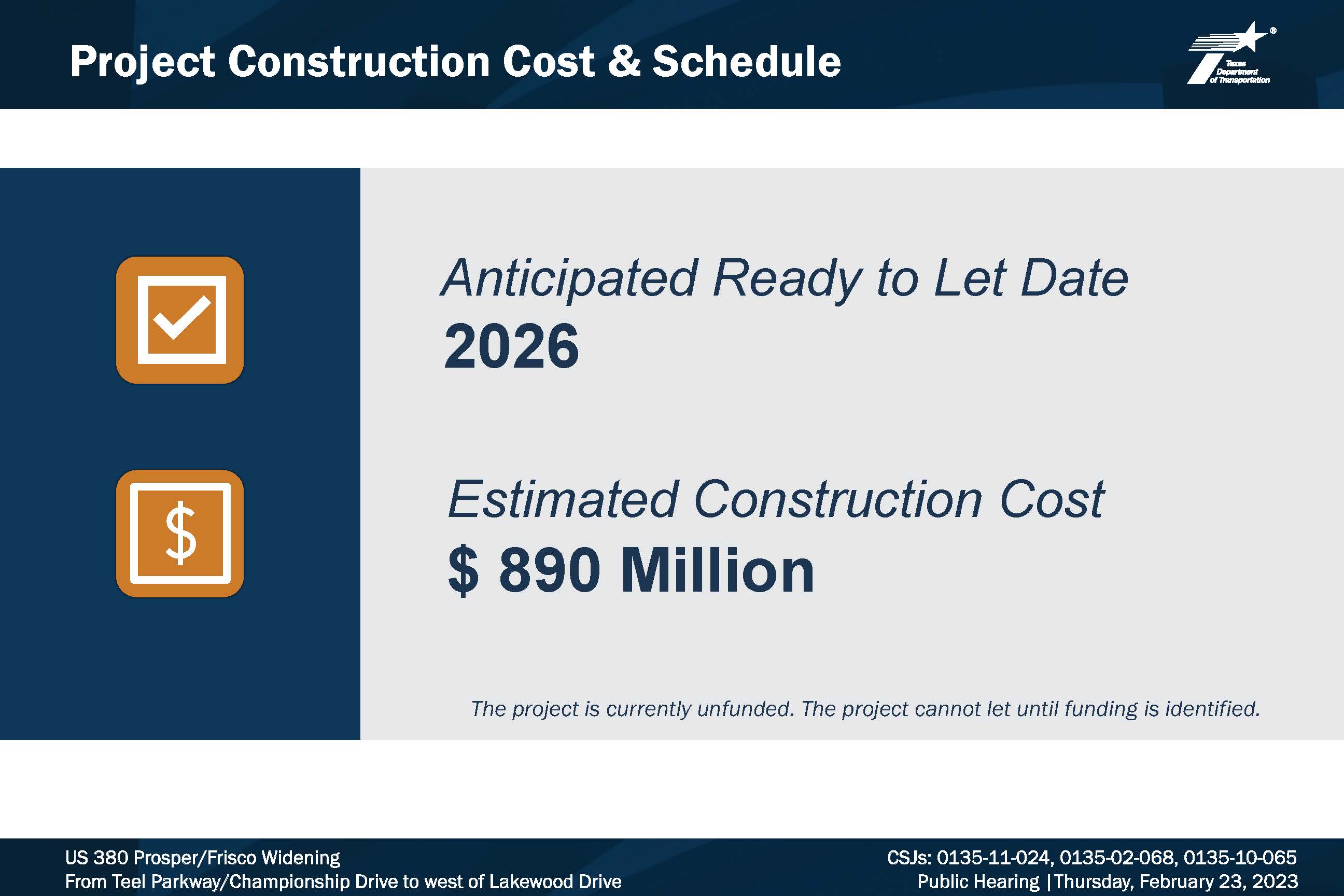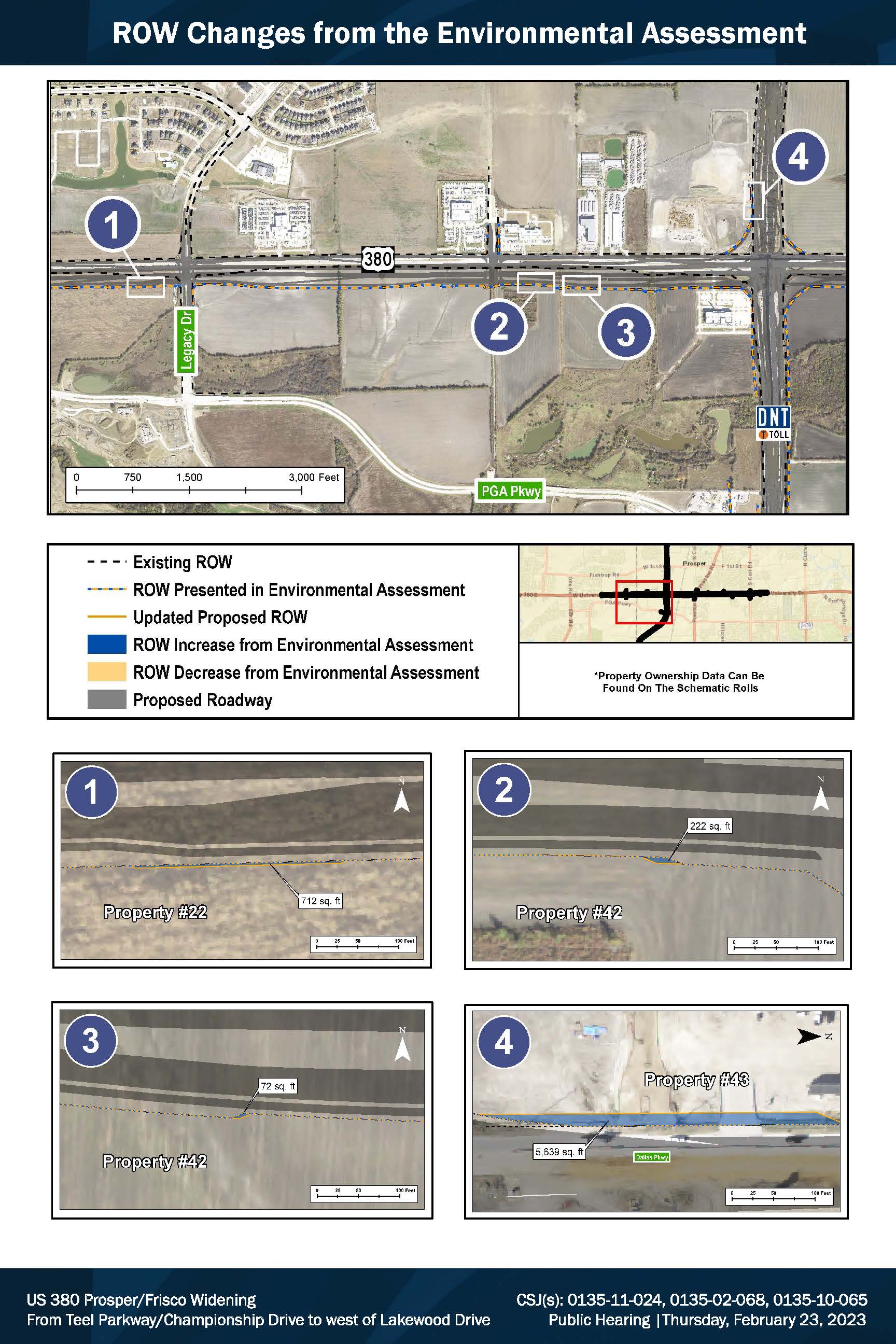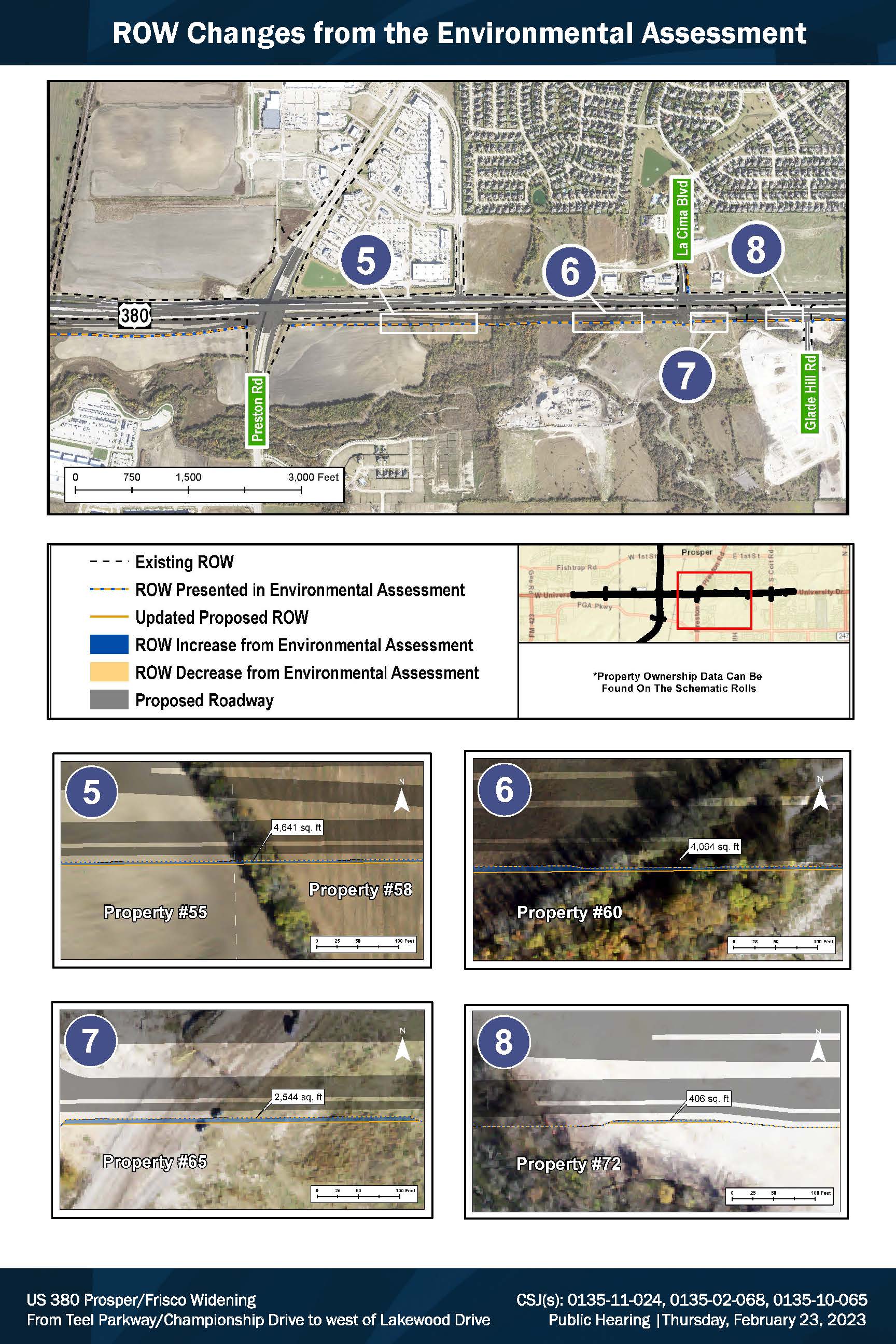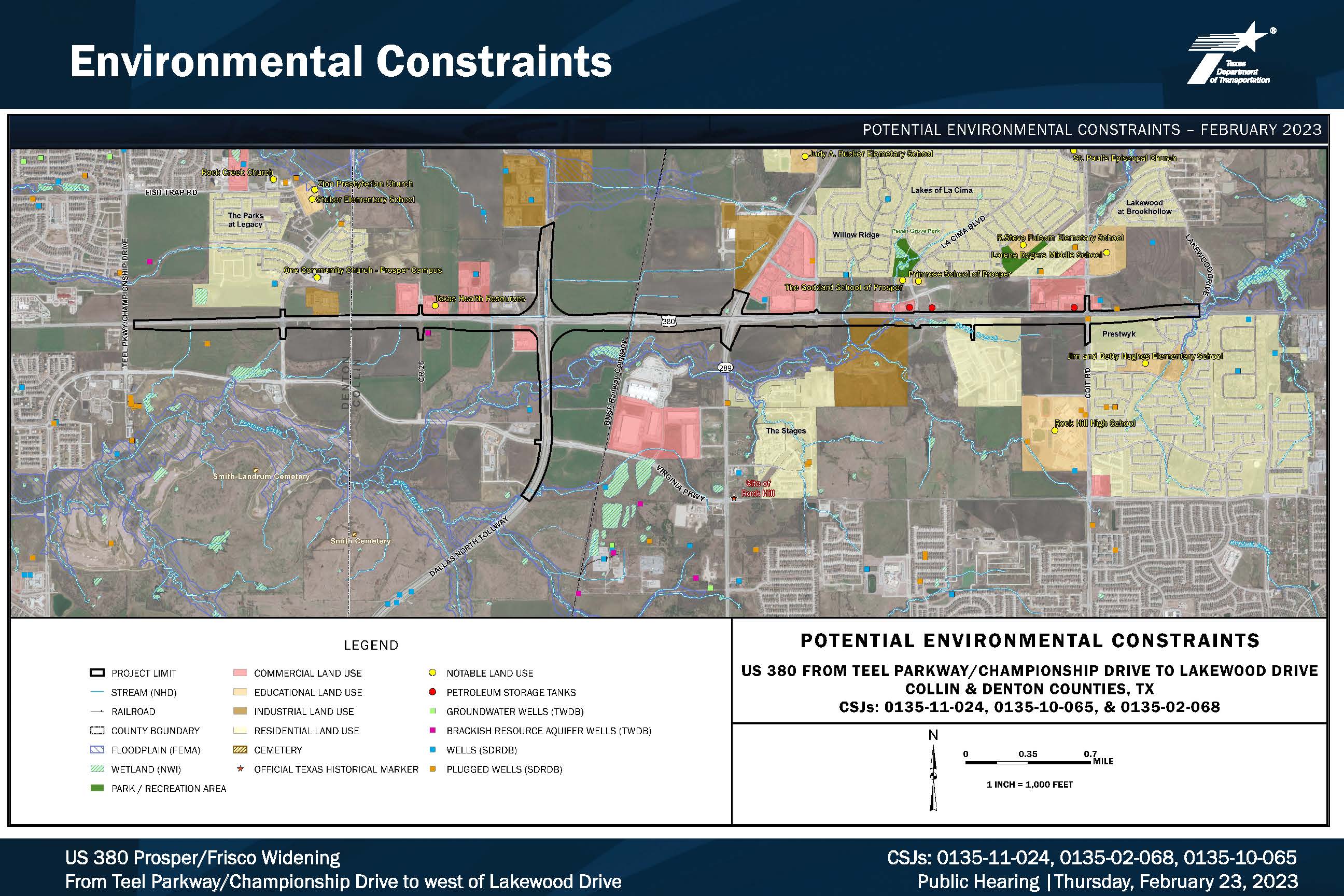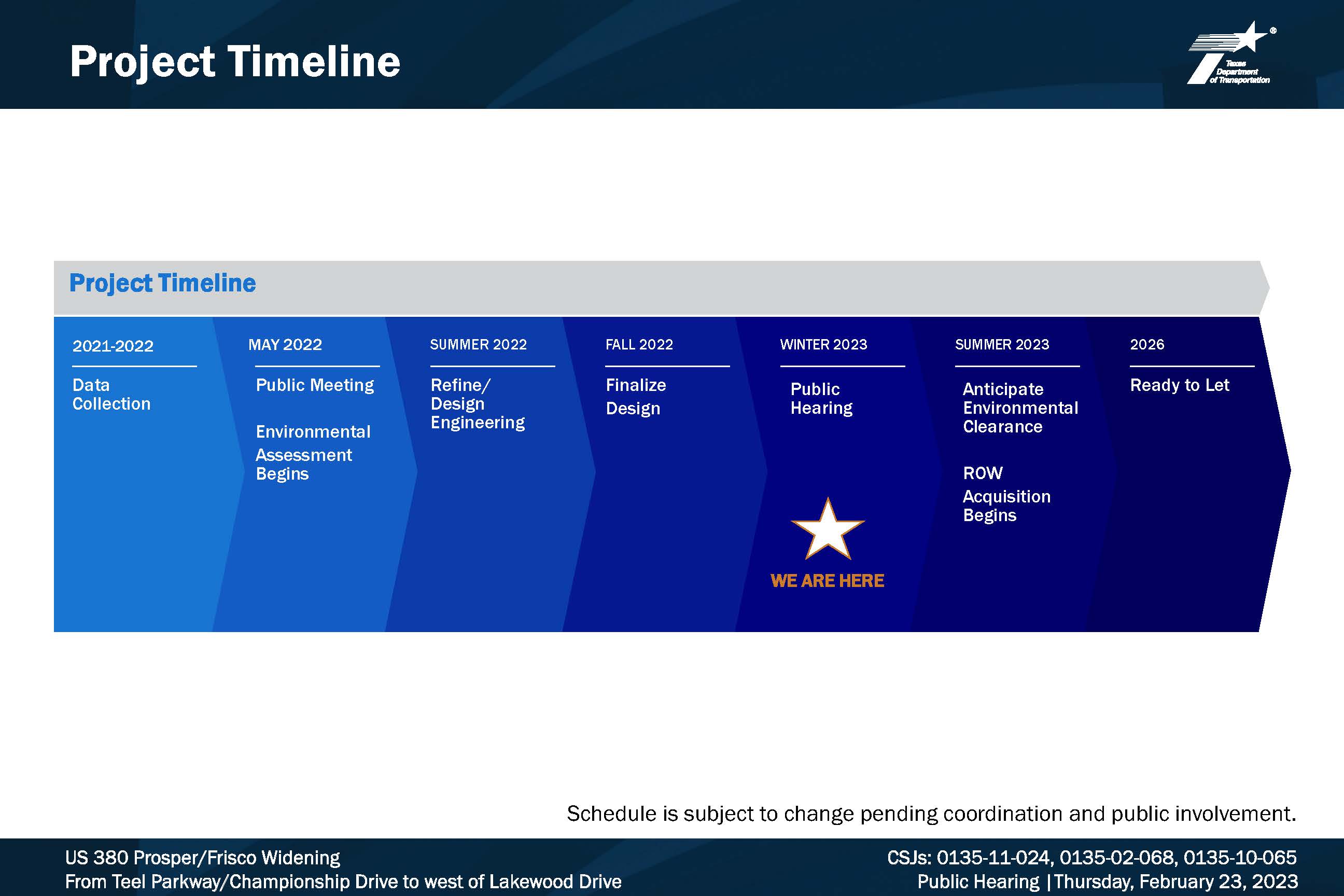 SCHEMATICS
Schematic Roll 1
Schematic Roll 2
Schematic Roll 3
Schematic Roll 4
Schematic Roll 5
Schematic Roll 6
Schematic Roll 7
Schematic Roll 8
Schematic Roll 9
Schematic Roll 10
Schematic Roll 11
Schematic Roll 12
FLYTHROUGH VIDEO
RIGHT OF WAY (ROW) INFORMATION
The total proposed ROW acreage is estimated at 152 acres of proposed ROW and 0.4 acre of permanent easements. No displacements are anticipated. Information about the process for state purchase of ROW and relocation assistance may be found in the following pamphlets:
Relocation Assistance: English
Relocation Assistance: Spanish
State Purchase of ROW: English
State Purchase of ROW: Spanish

HOW TO PROVIDE COMMENTS
The deadline for providing comments is March 10, 2023.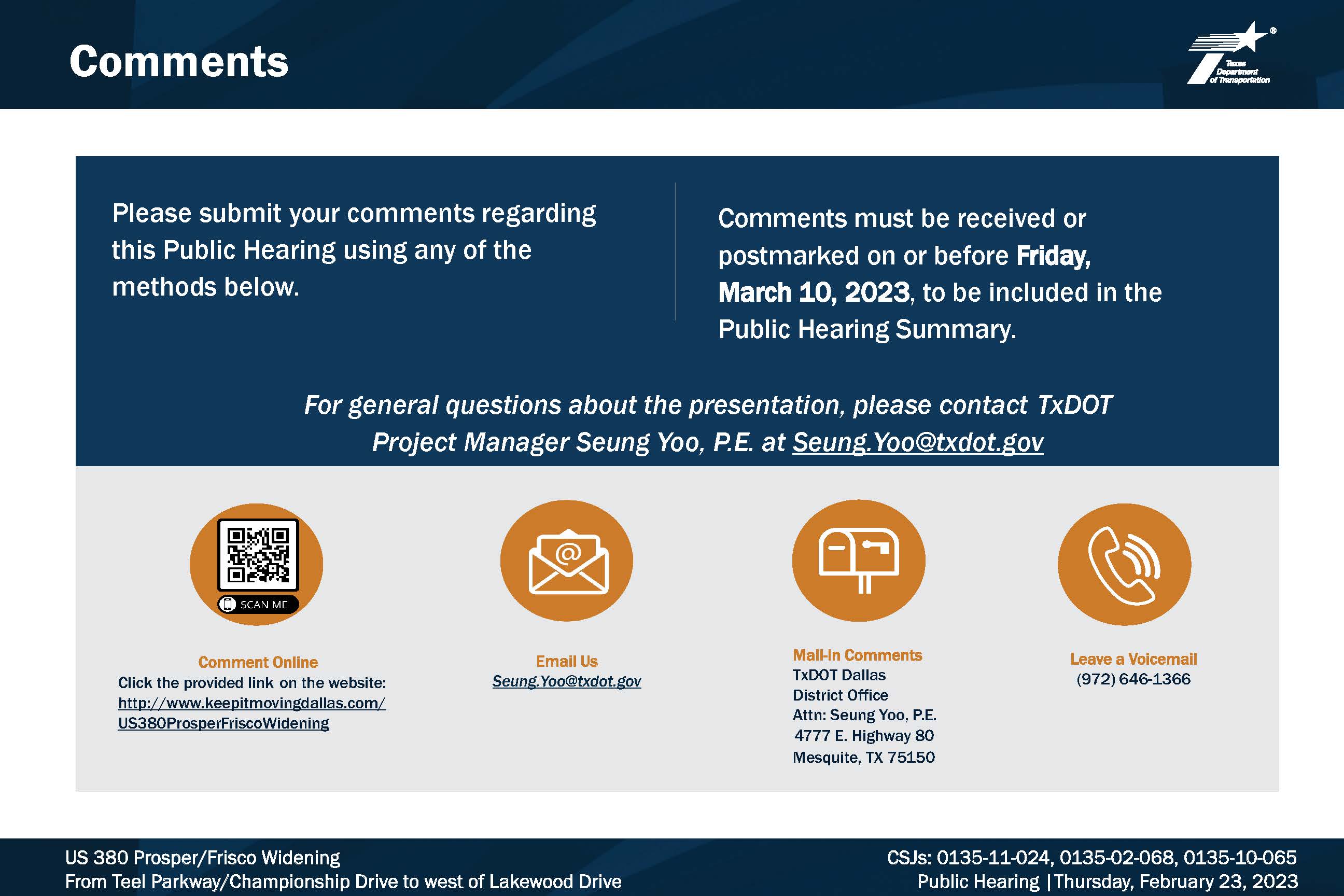 To leave a verbal comment call (972) 646-1366
If you prefer to print a comment form, you can do so using the following links:
QUESTIONS?
Contact the TxDOT project manager Seung Yoo, P.E. to ask questions about the project at [email protected] or (214) 320-6178.