SH 34 Feasibility Study
From FM 2578 in Terrell to SH 243 in Kaufman
CSJ: 0173-04-056
Project Map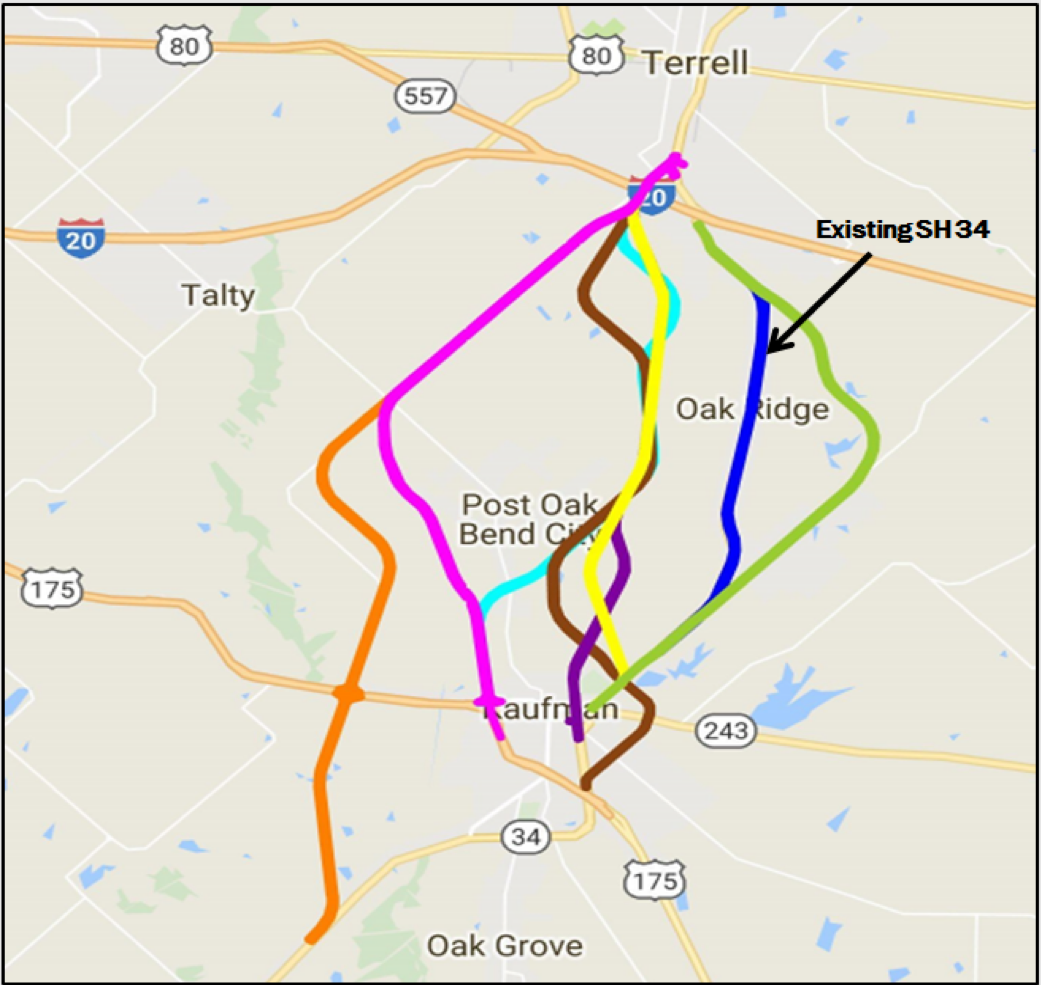 SH 34 Study Goals
The goal of the study is to evaluate existing SH 34 and other options identified in the surrounding area of SH 34 in order to better serve the community. Along with partners, we are evaluating:
Improvements in safety and mobility
Reduction in traffic congestion
Population growth
Social and community impacts
Environmental and socio-economical impacts
Savings in maintenance and construction costs
What is a Feasibility Study?
A feasibility study is when a project is in the very early stages of development.
The study helps determine if the project should move forward to more in-depth environmental analysis, public involvement, schematic design and right-of-way mapping.
The project team, in coordination with the working group comprised of city and county officials, and stakeholders, would develop project goals and objectives, assess environmental and engineering constraints, and identify preliminary route options.
With input from the public and community, and additional technical analysis, the project team would refine and recommend route options for further study.
These route options would be the starting point for any future phases of project development, including an environmental study, should the project advance.
SH 34 Presentation Slides
SH 34 Presentation Boards
SH 34 Traffic Boards
SH 34 Constraints Map
Blue Alignment Route Maps
Brown Alignment Route Maps
Green Alignment Route Maps
Light Blue Alignment Route Maps
Orange Alignment Route Maps
Pink Alignment Route Maps
Purple Alignment Route Maps
Yellow Alignment Route Maps